Does Car Insurance Cover Theft?
---
If your car gets stolen, your first thought might be to wonder whether your insurance covers it. But the answer isn't cut and dry, because only some types of insurance cover car theft and vandalism.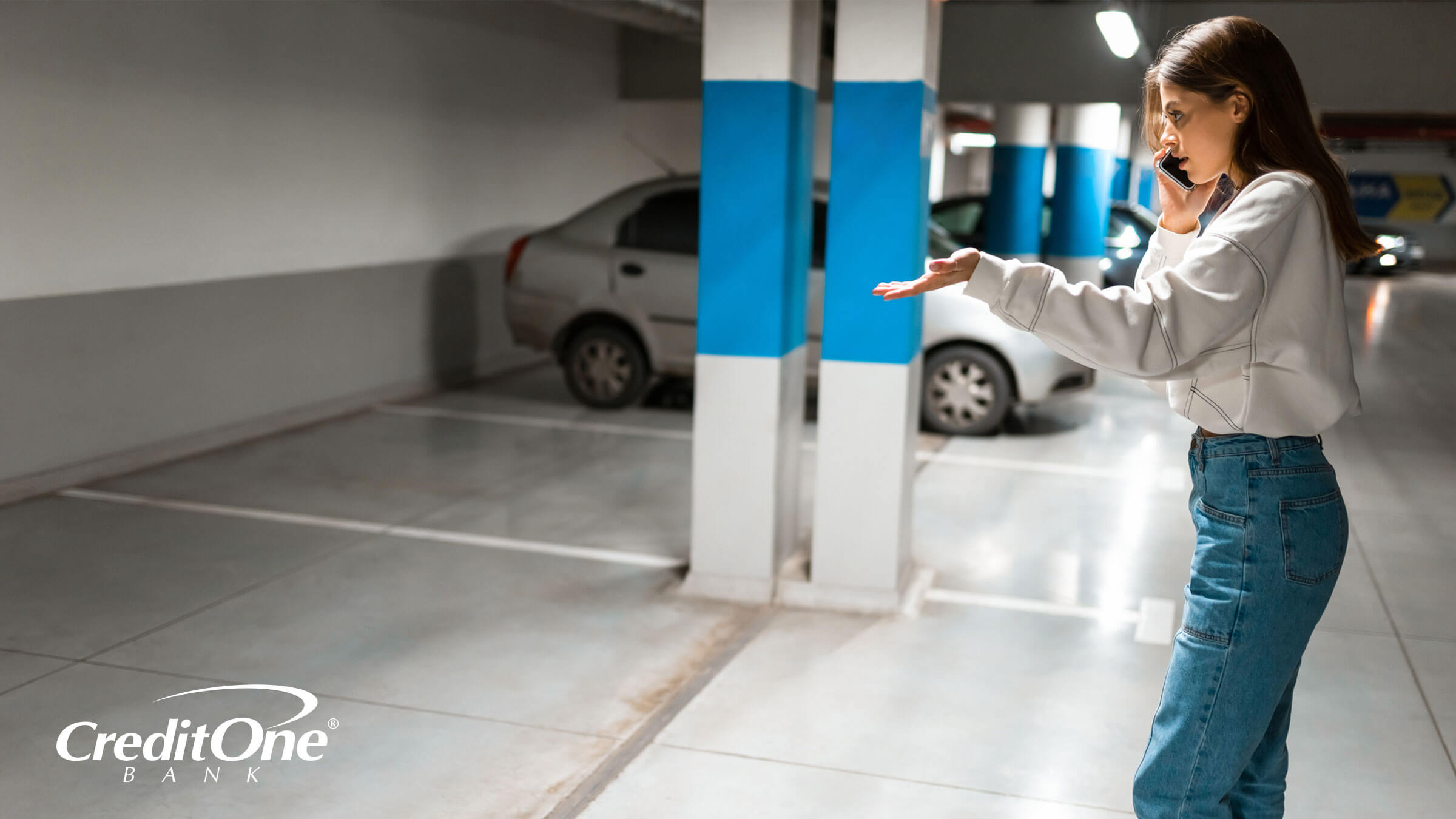 Car theft can leave the victim feeling completely violated, and it's a concern for many car owners who hope to never have to deal with it. You might park in secure locations or install a car alarm system to prevent the likelihood of theft.
But those things aren't guarantees, just deterrents. So it's natural to wonder whether your car insurance covers theft, should the worst happen.
The answer is … maybe. It really depends on the type of car insurance you have.
What Type of Car Insurance Covers Theft?
There are a lot of different types of car insurance, but most of them don't cover theft. The main type that does is called comprehensive insurance, also known as full coverage. The key is to figure out which type of insurance you have so you can decide whether it's worth supplementing it with better coverage.
Always required car insurance
If you chose the cheapest option just because it was required by law, you probably only have liability insurance. Some type of liability insurance is always needed, with specifics and minimum amounts varying by state. This covers expenses if you cause an accident, but not car theft.
Different liability options cover:
Property damage
Bodily injury per person
Bodily injury per vehicle
Property damage liability covers repairs to the vehicles involved in the crash, and is required in every state. Bodily injury liability covers medical expenses for one or more accident victims, and is required in most states.
Sometimes required car insurance
Some states also require one or more of these:
Uninsured/underinsured motorist insurance
Personal injury protection insurance
Property protection insurance
Medical expenses (MedPay)
Uninsured or underinsured motorist insurance (UM or UIM) helps pay for expenses if you're hit by a driver with little or no insurance, or if you're a victim of a hit-and-run and don't know who the driver was.
Personal injury protection (PIP) insurance and MedPay cover medical costs for you and your passengers, whether you caused the accident or not. PIP might also pay for lost wages or childcare.
Other types of car insurance, like collision insurance and guaranteed asset protection (GAP), aren't required by law but might be required if your vehicle is leased or financed.
Comprehensive insurance fits under this category as well — it's often required for cars that you lease or have financed. So if your car is pretty new, or if you splurged for a higher plan, you might have comprehensive (or full) coverage. If you don't, you likely aren't covered for theft.
Optional car insurance
There are also a few totally optional categories of car insurance like mechanical breakdown insurance, windshield insurance, rental reimbursement insurance, and emergency roadside assistance. These can be useful, but they're never required.
Factors That Affect Car Insurance Coverage for Theft
Several factors may affect your coverage for theft, besides the type of insurance you have. More expensive cars, higher crime-rate areas, and lower credit scores may come with higher insurance premiums. And if you have a higher insurance deductible — the amount you pay out of pocket before your coverage kicks in — you'll be responsible for paying more if your car is stolen.
It's important to note that comprehensive coverage only pays for the actual cash value of your car, which is its current value minus depreciation. And your deductible goes toward that amount first.
How To Make a Theft Claim
If you have comprehensive coverage and your car is stolen, you need to act quickly and follow the proper steps to file a theft claim with your insurance company.
Follow the steps in this checklist:
Check the local towing companies and police departments to see if your car has already been recovered.

If you can't find your car, file a report with your local police.

Contact your insurance company and give them the police report, along with any other documentation they require.

Work with your insurance company to determine the value of your car and the amount of coverage you're entitled to.

If your car is recovered at any point after starting the process, inform your insurance company as soon as possible. They will assess the vehicle's condition and pay you the appropriate amount for any damages.
FAQ
Does car insurance cover stolen car parts?
Comprehensive car insurance may cover stolen car parts if they are permanent and original, like the stereo, steering wheel, or even tires. However, aftermarket or custom parts might require additional coverage.
Does car insurance cover theft of personal items?
Even if your car insurance covers theft of the vehicle itself, it doesn't usually include personal property that's inside the car when stolen. You'll generally need homeowners' insurance or renters' insurance to protect your belongings.
However, if your car is recovered with your personal items intact, you still own them.
Bottom Line
If your car is stolen, you aren't automatically covered for it. That depends on the type of insurance you have, and specifically whether you pay extra for full coverage.
Here's what you need to remember:
Liability insurance covers collision damage but not theft.
Comprehensive auto insurance usually also covers theft, vandalism and natural disasters.
If you are covered for theft and your car gets stolen, following the proper steps to file a claim can help recover your financial loss. Taking preventive measures to protect your car before it gets stolen is also a good idea. That includes installing a car alarm and parking near streetlights, in a guarded parking lot, or in your garage. And of course, you should always lock your car doors, which a surprising number of people fail to do when it's parked in their driveway or near their home.
But while comprehensive or full car insurance typically covers theft and vandalism, your actual coverage may vary. So it's important to review your policy and speak with your insurance company to make sure you're adequately protected against theft and other types of damages.