---
If you're a renter, your personal possessions could be at risk. Read on to see how renters insurance could offer some protection.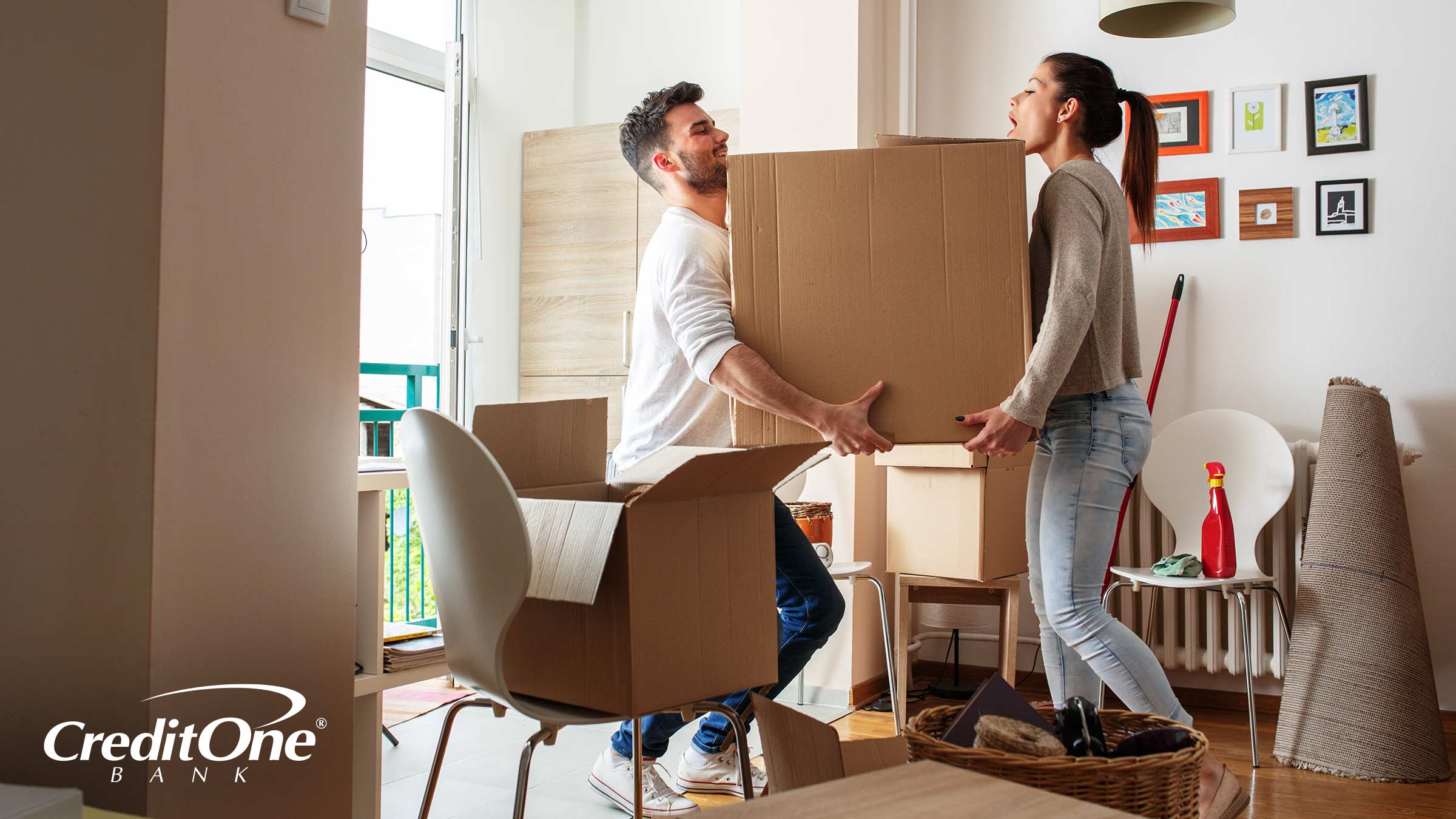 One of the upsides of renting is that you are not responsible for the building, property, or any related structures on the property—other than damage you may inflict—because you are not the owner of the property. The landlord is responsible for these and would typically insure it through a homeowners insurance policy.
But just because you don't own the property doesn't mean you don't own the property contained within the house or apartment you're renting. Should something happen to that property as a result of a fire, theft, vandalism, or other qualifying event, your personal property would not be covered by the landlord's homeowners insurance. As a renter, to help cover your personal property, you would want to have a renters insurance policy.
What does renters insurance typically cover?
Like most insurance products, you have numerous options in choosing a renters policy. Your precise coverage would depend on the carrier, policy, coverage limits, deductibles, and any special exclusions or inclusions you opt for. But, in general, here are the types of things rental insurance typically covers:
Personal Property: The primary purpose of renters insurance is to cover your belongings in your rental residence, including but not limited to furniture, clothes, electronics, and other personal possessions up to a pre-established limit. If a fire, vandalism, storm, theft, or other qualifying event results in damages to or the loss of your property, renters insurance should provide you with compensation.
Loss of Use: If your rental residence is damaged to the point where you can no longer live there, either temporarily or permanently, loss-of-use coverage helps pay for living expense incurred as a result. These expenses include but are not limited to hotel bills, meals, even boarding fees for any pets you may have.

Liability: This covers injuries sustained by others in your rental, or damage to their personal property, as a result of your negligence. Say, for example, your dog bites a guest in your rental home, and that guest files a lawsuit. Renters insurance would typically provide compensation for any judgement found against you. It's worth mentioning that some renters insurance policies (as well as homeowners policies) may have specific exclusions for certain dog breeds, so if you're a dog owner and want liability coverage, be sure to read your policy carefully.
Medical: Medical coverage helps pay for medical treatment resulting from someone being injured in your home, regardless of who's at fault. So, for example, if a guest in your home trips and breaks their arm, they may be covered under your renters insurance policy.
You may also opt to purchase additional coverage, typically at a premium, which may include:
High-Value Personal Property: If you own valuable personal property, such as jewelry, art, or collectibles, that wouldn't be covered under the limits of a standard renters insurance policy, you may opt to pay for additional coverage to cover these high-value items.
Expensive Electronics: While most electronics like televisions, computers, and stereos are covered under typical renters insurance policies, if you own high-end, expensive electronics, it may be a good idea to purchase additional coverage for them.
Identity Theft: With identity theft becoming more prevalent, some policies even offer coverage that helps pay costs associated with restoring your identity—typically as an add-on at an additional cost. 
Are there disasters renters insurance doesn't cover?
Many disasters—including storms, fire, theft, and vandalism—are covered, but renters insurance typically does not cover earthquakes or floods. If you live in an area susceptible to either of these natural disasters, you may have to purchase separate coverage. 
How does a renters insurance policy compensate you?
Most renters insurance policies base monetary compensation on actual cash value. This means that, if your furniture burns in a fire, they will compensate you based on what your furniture was determined to be worth at the time of the fire. So, if your destroyed recliner was five years old at the time of the fire, you would receive compensation based on the depreciated value of that five-year-old recliner.
You may opt to purchase a policy that offers replacement cost coverage. With such a policy, using the same recliner example, you would be compensated the amount of money it costs to buy a brand-new recliner. As you might expect, replacement-cost coverage is typically more expensive than an actual-cash-value policy.
How much does renters insurance cost?
Renters insurance premiums are typically significantly less expensive than homeowners insurance policies. Nerd Wallet found the average cost of renters insurance in the United States to be $168 per year, or $14 per month. By comparison, Bankrate found the average cost of homeowners insurance in the U.S. to be $1,312 per year, or $109 per month.   
Are there ways I can lower my renters insurance premium?
You have some control regarding how much you'll pay for a renters insurance policy, depending on choices you make. To save on a renters insurance policy, consider doing any or all the following:
Bundle: If you purchase renters insurance from the same company that provides your automobile, motorcycle, and/or life insurance, you may qualify for a bundling discount just for having multiple policies with the same company.  
Choose Higher Deductibles: The more you're willing to pay out of pocket, the lower your monthly or annual premium may be. If it would be relatively easy for you to pay, say, a $2,500 deductible, that could result in a lower premium than the same policy with a $500 deductible.
Pay Annually Instead of Monthly: Your renters insurance provider may give you a discount for paying the entire premium up front instead of making monthly payments. It costs the provider less in administration, plus they have more capital in hand up front to invest.
Go with Actual Cash Value: It will cost an insurance provider less to compensate you using the depreciated value of your property instead of the replacement cost. These potential savings should be reflected in the premium you pay.     
Make Your Residence Safer: Things like smoke alarms, window bars, CO2 alarms, and security systems help make a residence safer and more secure. Renters insurance providers may offer discounts for having these kinds of safety equipment because it may decrease the likelihood of a break-in, fire, or other qualifying event.  
So, should I purchase renters insurance?
If your landlord requires renters insurance, then, if you want to rent from them, you will need to purchase a renters insurance policy to satisfy their requirement.
But a renters insurance policy isn't just something you should consider because it's required by a landlord. It could provide protection against having to pay to replace personal possessions entirely out of pocket, should they be destroyed, stolen, or damaged. That same policy could also save you a lot of money and stress should someone be injured on your property and seek compensation from you.
If you're a renter and really don't own much of value—or you're confident in your ability to replace any lost or damaged property out of pocket—then you may opt to go without renters insurance. Although, the peace of mind you may derive knowing you have coverage for liability and medical issues alone could very well be worth the premium. Especially if it only averages $168 per year.