Home Warranty vs Home Insurance
---
There's sometimes confusion between a home warranty and home insurance. Learn the differences in this article by Credit One Bank.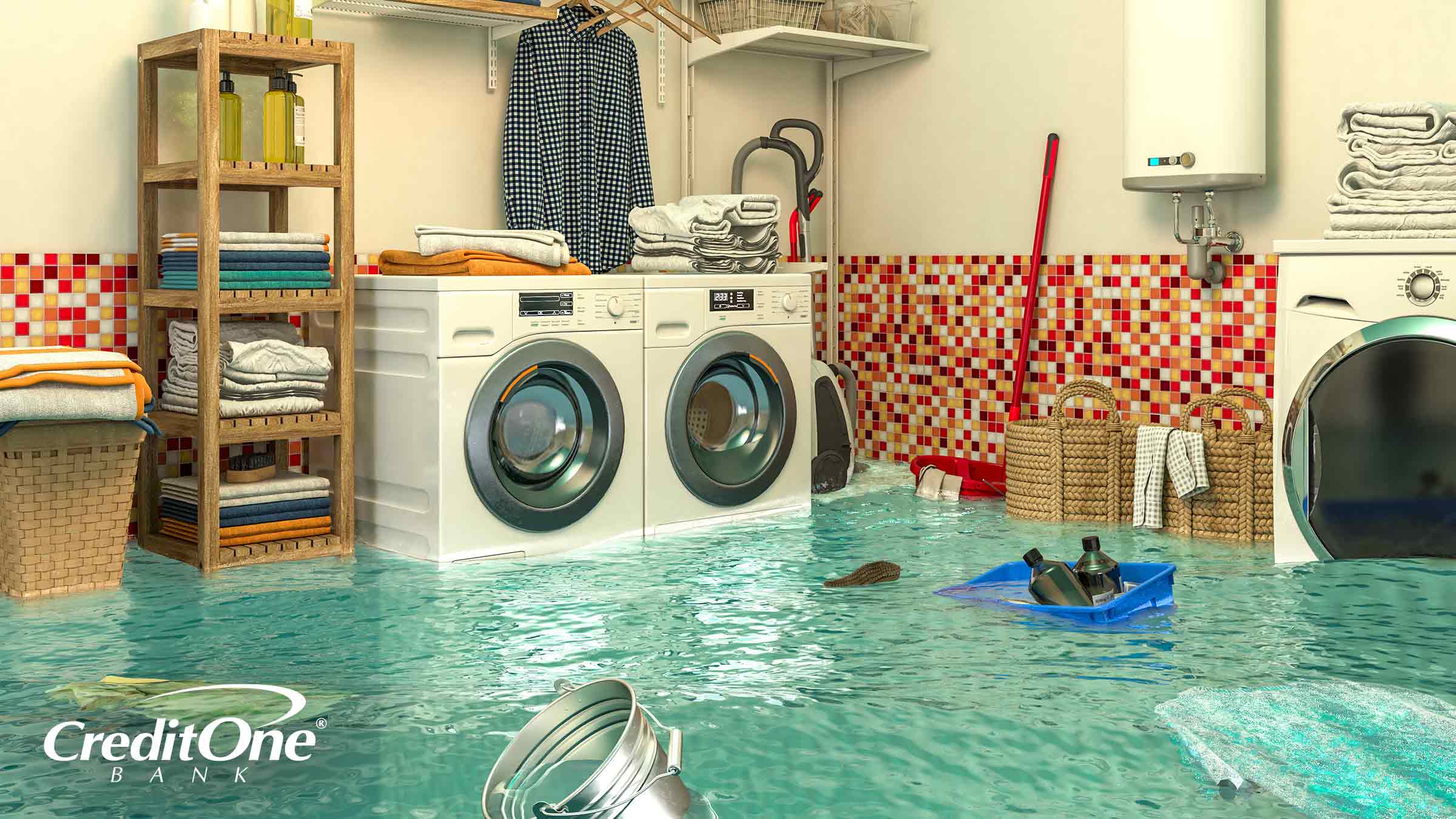 No, this is not an article about a battle between home warranty plans and home insurance policies. But, given that these two products are sometimes confused for each other, it's worth exploring their differences—especially for you homeowners and about-to-be homeowners out there.        
Both Provide Protection
The words "warranty" and "insurance" both suggest protection. However, the type of protection a home warranty plan offers differs from the protection offered by home insurance, also known (more prevalently) as "homeowners insurance."
To understand the difference, it's helpful to consider the difference between an automobile warranty and automobile insurance. Your car's warranty covers specific parts and systems of your vehicle for specified time periods or mileage milestones. For example, if your car has an unlimited three-year or 36,000-mile warranty, anything that breaks on it during the first three years or 36,000 miles (whichever comes first) should be covered and repaired or replaced at no cost to you. If you insure your car, on the other hand, your insurance should cover damages to your automobile in the event of an accident or certain "acts of God," such as a tree falling onto your car.
Well, the same holds true for a home warranty and homeowners insurance. A home warranty plan typically covers—or helps cover—the cost of repairing or replacing major appliances or systems in your home that break down on their own. Homeowners insurance would cover damage to your home and personal property inside of it due to qualifying events like a fire or tornado.
The difference between the two really comes down to how and why something broke down or was damaged. Say, for example, that your washing machine breaks down due to normal wear and tear. If you have a home warranty plan that covers washers and dryers, the cost of repairing or replacing that washing machine would be covered, either fully or partially, depending on the plan you have. But it would not be covered by homeowners insurance for simple wear and tear. However, if your washing machine is destroyed by a fire in your home, then it should fall under the coverage of a homeowners insurance policy. To what extent it is covered would again depend upon the specifics of the homeowners policy you purchased.
The Two Complement Each Other
Using that same washing machine as an example, let's say that, due to normal wear and tear, it springs a leak and destroys the upstairs floor and damages the downstairs ceiling. To add insult to injury, your spouse reminds you they repeatedly expressed concerns about purchasing a home with the laundry room on the second floor.
Luckily, when you purchased the home, you convinced your spouse it would be a good idea to have both homeowners insurance and a home warranty plan. Your home warranty plan covers the washing machine, so you'll receive compensation to fix or replace the appliance, but not to repair the floor and ceiling. Do not worry, however, because your homeowners insurance covers the repair of the floor and ceiling damage.
By having both a warranty and insurance, what could have been a very expensive event ends up costing you significantly less or perhaps even nothing, depending on your coverage. Plus, it only allows your spouse to play the I-told-you-we-should've-bought-a-house-with-a-second-floor-laundry-room card a few times, because your shrewdness in purchasing a home warranty and home insurance saved the day.
What Does a Home Warranty Plan Cover?
Home warranty coverage ultimately depends on the plan you purchase and can vary by location and provider. But you can typically expect a home warranty plan to cover major appliances such as washers, dryers, dishwashers, ranges, refrigerators, furnaces, water heaters, air conditioning units, and more. Warranty plans typically also cover certain home systems, such as the HVAC or electrical system.
It's important to carefully review a home warranty plan before purchasing it to familiarize yourself with precisely what is and is not covered under your plan.
What Does a Homeowners Insurance Policy Cover?
Homeowners insurance typically covers damage to your home's main structure and any other buildings on the property, such as a garage or shed. It should also cover damage to systems within your home, such as plumbing and heating/cooling systems, and a significant amount of your personal belongings in the home or on the property. It typically even covers medical and/or legal expenses resulting from someone being injured or killed on your property.
Am I Required by Law to Have Either or Both?
You are not required to purchase a home warranty plan or a homeowners insurance policy by law. If you're financing your home, many lenders may require you to purchase a homeowners insurance policy to help lessen their risk. But purchasing a home warranty plan is voluntary.  
What Does a Home Warranty Plan Cost Compared to Homeowners Insurance?
The price you'll pay for a home warranty depends on the company you choose, how much coverage you want, and the plan you ultimately purchase. This Old House suggests the average cost of a home warranty premium typically ranges between $25 and $50 per month, or $300 to $600 per year.
Because homeowners insurance covers the entire structure of your home, it is significantly more expensive than a home warranty plan. U.S. News rated homeowners insurance companies and found that premiums in the United States averaged between $100 and $170 per month.
Should I Purchase a Home Warranty Plan and Homeowners Insurance?
Since most people finance their homes, and lenders often require homeowners insurance, purchasing a homeowners policy won't be a choice for many of us. Even if you pay cash for a home, unless you have vast resources to pay for damages or even a complete rebuild, a homeowners insurance policy is probably a good safety net to have.
Purchasing a home warranty plan may or may not make sense depending on you, your home, and your financial situation. If you have ample cash reserves on hand and are willing to take a risk, then you may not be concerned about covering potentially costly repairs out of pocket. But, if you're risk averse and would like the peace of mind a home warranty could provide, then a home warranty premium may be well worth it to you.
No matter which warranty plan or insurance policy you're considering purchasing, make sure you do your homework. Understanding now what your plan or policy covers could save you a lot of time, money, and potential heartache later.