How Do People Plan for Weekend Trips and Mini-Vacations?
---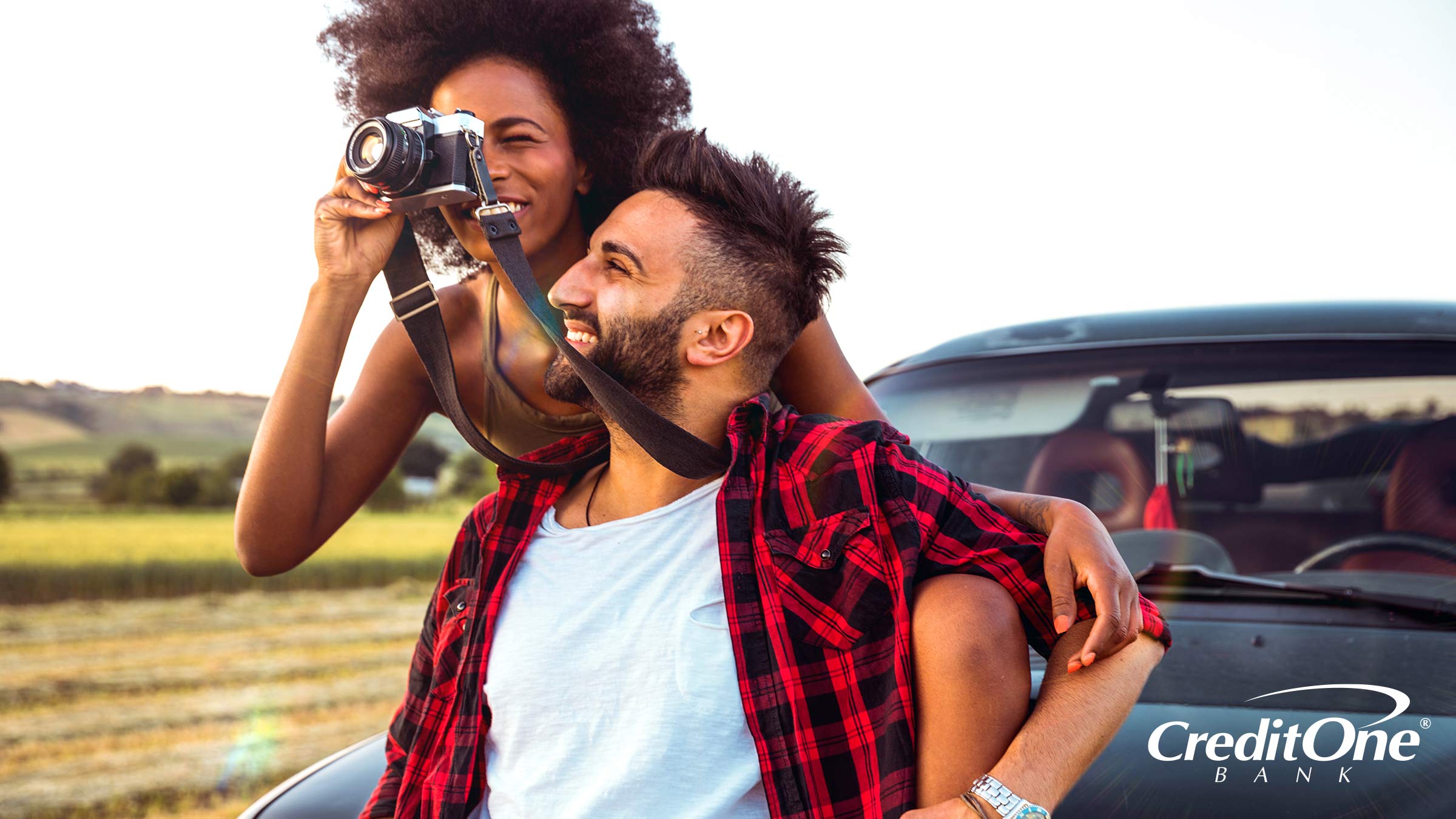 WRITTEN FOR CREDIT ONE BANK BY 72POINT
After putting travel plans on hold for a year or more, two-thirds of Americans plan on taking at least one or more weekend getaway trips this season.
A recent survey* of 2,000 U.S. respondents found that 42% are planning to visit family and 33% will visit friends, suggesting obligations may be one of the biggest factors affecting travelers' upcoming vacation plans. The wedding bells are ringing, too—among respondents who planned to attend at least one wedding, the average person expected to go to two to three weddings.
But many will also make time for themselves—more than a quarter said they often book extra days when going on an obligated trip. In fact, over two-thirds of those polled already have a weekend getaway or adventure in mind.
Sightseeing (38%) and restaurants (36%) are popular "must-do" activities for such a trip. Outdoor activities like camping (31%) and visiting National Parks (30%) are also top of mind among Americans, more so than attending concerts (27%) or taking a spa day (16%).


Conducted by OnePoll on behalf of Credit One Bank, the survey also uncovered details about people's priorities and spending habits for their upcoming mini-vacations.
More than two-thirds tend to be spontaneous and just explore/shop at places within a short drive of where they're staying.
Some will make an exception to spend lavishly on experiences like food (44%), lodging (32%), and entertainment (24%) that they otherwise wouldn't.
And the biggest splurges can often be unplanned. One respondent recalled that they once "ended up extending [their] stay a few days because [they] didn't want to leave," while another said, "We spent the night in Niagara Falls when we were supposed to just drive through, and treated ourselves to a special dinner."
Others noted last-minute excursions spanning city cruises to zip-lining, helicopter tours, and even "a fancy train ride at the Grand Canyon."
In fact, nearly three-fifths said they're likely to spontaneously stop and spend on a last-minute excursion once they reach their weekend getaway destination.
"Traveling inspires us to explore beyond the sights we originally planned to see," said Jessica Worthy, vice president of product at Credit One Bank. "While this often results in priceless memories, it can also stretch the budget in ways that may not have been planned for beforehand."
Forty-six percent of respondents cited "credit card" as their preferred form of payment for travel.
"The right credit card can help offset these costs by giving you rewards for spending on things you're already doing," Worthy added.
There are several types of rewards credit cards available that can help offset travel costs, with cash back rewards cards being the most popular. Points and mileage rewards credit cards are frequently more geared toward rewarding travel and travel-related purchases. There are even certain travel credit cards that reward specific types of getaways, such as outdoor adventures. The Credit One Bank Wander™ Card is one such card. Along with earning card members points on eligible recreational and amusement park purchases, it also offers a statement credit for an $80 National Park Pass purchased with the card.†       
When it comes to weekend trips, 63% said they have a strict budget. But the same amount of respondents admitted to forgetting unforeseen costs, such as parking or spontaneous activities.
On average, people budgeted $1,800 for a weekend trip but ended up spending $380 more.
"Regardless of their plans, it's great to see people easing back into travel with short yet eventful trips," Worthy added. "With three-fifths planning to take a road trip for pleasure this year and two in five Americans planning to visit a National Park in the next year, it's important to have tools that can help put some extra money toward new experiences."
SURVEY HIGHLIGHT – BIGGEST SPLURGES ON MINI-VACATIONS

Tickets to Elton John and 'The Lion King'
Painting off the wall at a hotel
 Fancy Grand Canyon train ride and show
Couple hundred dollars to take kids to a trampoline park
Getting the expensive 'spa honeymoon suite' just for a last-minute weekend getaway
Great seats to a Broadway musical
Native American art (pottery)
Designer purse
Spas in Hot Springs, Arkansas
*Survey Methodology: This random double-opt-in survey of 2,000 general population Americans was commissioned by Credit One Bank between September 7 and September 9, 2021. It was conducted by market research company OnePoll, whose team members are members of the Market Research Society and have corporate membership to the American Association for Public Opinion Research (AAPOR) and the European Society for Opinion and Marketing Research (ESOMAR).