---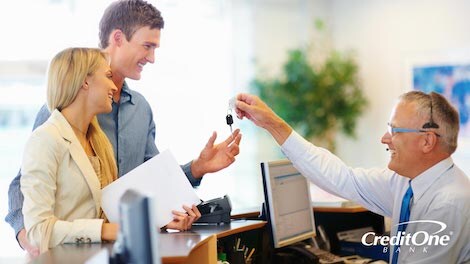 Your Personal Auto Insurance Policy May Cover You
If you have full coverage on your vehicle(s), that coverage likely extends to the car you're renting, depending on your insurance company and your policy. As of the time of this writing, all of the nation's ten largest auto insurance companies cover rental cars.
What this means is, if you carry liability, uninsured, collision, and comprehensive insurance on your personal vehicle or vehicles, that same coverage should transfer to the car you rent. But only the same coverage, up to the same limits, and with the same deductibles, as your personal policy. So, if you don't carry a certain type of insurance on your personal vehicle, you will not magically have it when you rent a car. You will be covered only to the extent you are with your personal automobile policy.
You May Get Supplemental Insurance with Your Credit Card
Many major credit cards offer their card members supplemental rental car insurance if a vehicle is rented using their credit card. Coverage varies by credit card, and there may be exclusions and limitations, so it's important to read your credit card agreement (aka cardholder agreement) or contact a customer service agent to understand precisely what is and isn't covered.
No matter which types of rental car coverage your credit card may offer, it's typically secondary coverage, which means it only pays after your primary insurance policy—your personal policy or the policy you purchase from a rental car agency or other entity—pays any submitted claims.  

Types of Rental Car Insurance Typically Offered
When you're at the counter and the agent is discussing coverage options, these are the most common types of insurance rental car agencies offer:
Liability Insurance: This type of policy covers medical expenses and damage caused to other drivers and their passengers as a result of your negligence. You likely already have liability coverage with your personal auto policy, but the coverage limitations may not be as high as those offered by the rental car company.
Personal Accident Insurance: This covers medical bills to you or your passengers resulting from an accident. You may not need it if you and your passengers have good health insurance.
Personal Property Insurance: This covers theft of your personal items from the rental car. You may already have this coverage through a personal auto policy or through homeowners or renters insurance.
Collision Damage Waiver: This covers repair costs or the actual cash value of the vehicle if it's damaged or destroyed in a collision. If you carry comprehensive and collision on your personal auto policy, you may already be covered, but the deductibles associated with your policy will apply.
So, When and Why Should You Buy Rental Car Insurance?
There's no hard, fast rule on when you should or shouldn't buy rental car insurance, but if any of the following apply to you, you may want to at least consider it.
You don't currently have a personal auto insurance policy.
If you live somewhere where you don't need a car and don't have insurance, or there's some other reason you don't currently have coverage, then you're probably going to want to opt for the rental car agency's insurance. If you don't get it from them, or some other provider, you could be on the hook for significant out-of-pocket expenses if you get into an accident or the car is damage.
You are underinsured.
If you're not carrying sufficient coverage through your own policy, then you may want to purchase the agency's insurance to ensure you're adequately covered.
You're renting the car for business.
If you're renting a car for work, your personal auto policy may not cover you. You may be covered through your employer's insurance, or your employer may want you to buy insurance from the rental agency with a company credit card or reimburse you later when you submit your business expenses.     
You have high deductibles on your personal auto policy.
Even if the rental vehicle is covered by your collision and/or comprehensive policy, your deductibles may be sufficiently high that it's worth it to purchase insurance from the rental car agency.
You want peace of mind.
Buying insurance from a rental car agency that completely covers you could allow you to relax, knowing you won't be on the hook for out-of-pocket expenses if there's damage to the car. This could be a major selling point if you're renting a car on a vacation and you're looking to unwind, relax, and recharge.
The next time a rental car agent asks you if you want to purchase their company's insurance, be armed with all the facts to make a more informed decision. Knowing beforehand what coverage, if any, you have from your personal auto policy, your credit card, or even travel insurance should make it that much easier to say yes or no with confidence.