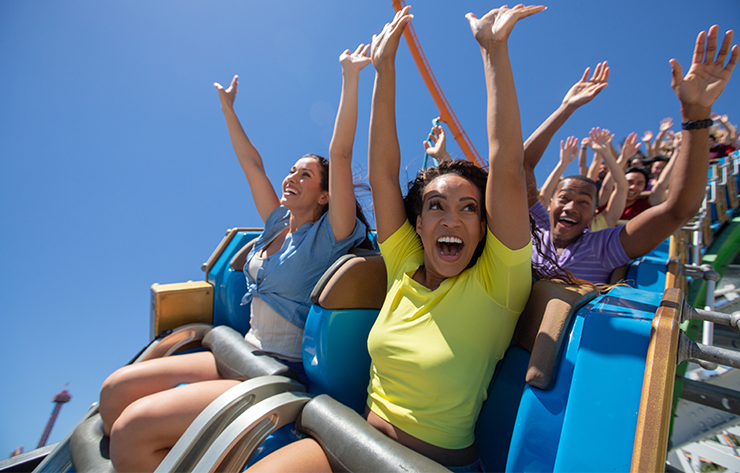 We recommend this card for:
Six Flags Enthusiasts

Everyday Purchases

Cash Back Rewards
Card Features
---
1% Cash Back Rewards on Eligible Purchases†

Earning cash back rewards has never been easier. Get 1% cash back rewards on eligible gas and groceries as well as your monthly mobile phone, internet, cable, and satellite TV services.

Credit Line Increase Opportunities

Get rewarded for responsible credit use! We'll review your account regularly for credit line increase opportunities to ensure you get all the credit you deserve.

Get More Rewards†

Get up to 10% More Cash Back Rewards from some of the nation's top retailers! No offers to activate or points to redeem – you'll automatically earn Cash Back Rewards on your eligible purchases.
Rates & Fees
---
Annual Fee†:


- Excellent credit
$0

- Average credit
$39

- Rebuilding credit
$75 first year, then $99 annually
(billed at $8.25 per month)


APR†:


24.74%
(variable rate)
Six Flags and any associated logos are trademarks of Six Flags Theme parks, and are used under license by Credit One Bank.