About Credit One Bank®
About Credit One Bank®
Credit One Bank® is a technology and data-driven financial services company based in Las Vegas, Nevada. Serving millions of card members nationwide, Credit One Bank is committed to providing credit card products that offer more value through cash back rewards and free online monthly credit score tracking.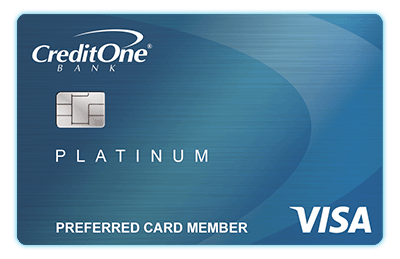 "

This card has many benefits. Everything they say they offer, they do! Communication with customer service handled without a problem.

"

Sonya34, Albuquerque, NM
Credit One Bank takes pride in delivering excellent customer service and our card members are taking notice.
Credit One Bank is dedicated to being a leader in the credit card lending industry by providing card members with value and excellent customer service. We are dedicated to providing a workplace that challenges employees to be their best, and an environment that supports opportunities for growth. Credit One Bank is committed to delivering on our promises to both card members and employees.
Credit One Bank, N.A. is a national bank chartered by the Office of the Comptroller of the Currency and serves card members with a wide range of financial needs.
Credit One Bank is dedicated to giving back to the communities in which we do business. This high level of commitment to philanthropy and volunteerism is demonstrated at the highest levels of the Bank with 15 of our senior leaders serving on boards of local nonprofit agencies.
Credit One Bank focuses on three primary areas of community outreach: Affordable Housing, Employment Services, and Education. In 2018, Vegas Inc. named Credit One Bank the 'Philanthropic Business of the Year - Private'. We were recognized for our charitable efforts, including more than $1 million in donations to 22 charities, and 700+ employee volunteer hours.
Some of the organizations supported in part by Credit One Bank include Big Brothers Big Sisters, Boys & Girls Clubs, Habitat for Humanity, YMCA, Catholic Charities, Family Promise, and U.S.VETS.
Credit One Bank shows a commitment to giving back by recognizing and rewarding employee volunteerism. Each year employees donate time and money to nonprofit agencies throughout the community. The Bank celebrates this dedication through the Community Spirit Award. This semi-annual award spotlights the great work employees do and provides additional funding for their charities of choice.
Credit One Bank provides employees with a positive corporate culture while instilling a strong pride of community within our collective workplace.
At Credit One Bank, employees take personal responsibility for the success of the company and achieving our goals. We are an Equal Opportunity Employer and promote a drug free environment.

Credit One Bank values diversity among our employees. At Credit One Bank, we are always looking for talented, smart, and dedicated people to join our team. Join us in sunny Las Vegas, one of America's most vibrant cities. Las Vegas has repeatedly been named in Money® magazine's yearly rankings of Best Places to Live.
Credit One Bank is always looking for talented, smart, and dedicated people to join our team.
LOVE NASCAR?
Get the Official Credit Card of NASCAR Today!
Cash back rewards paid out to card members: