3 Budgeting Tips for New Parents
---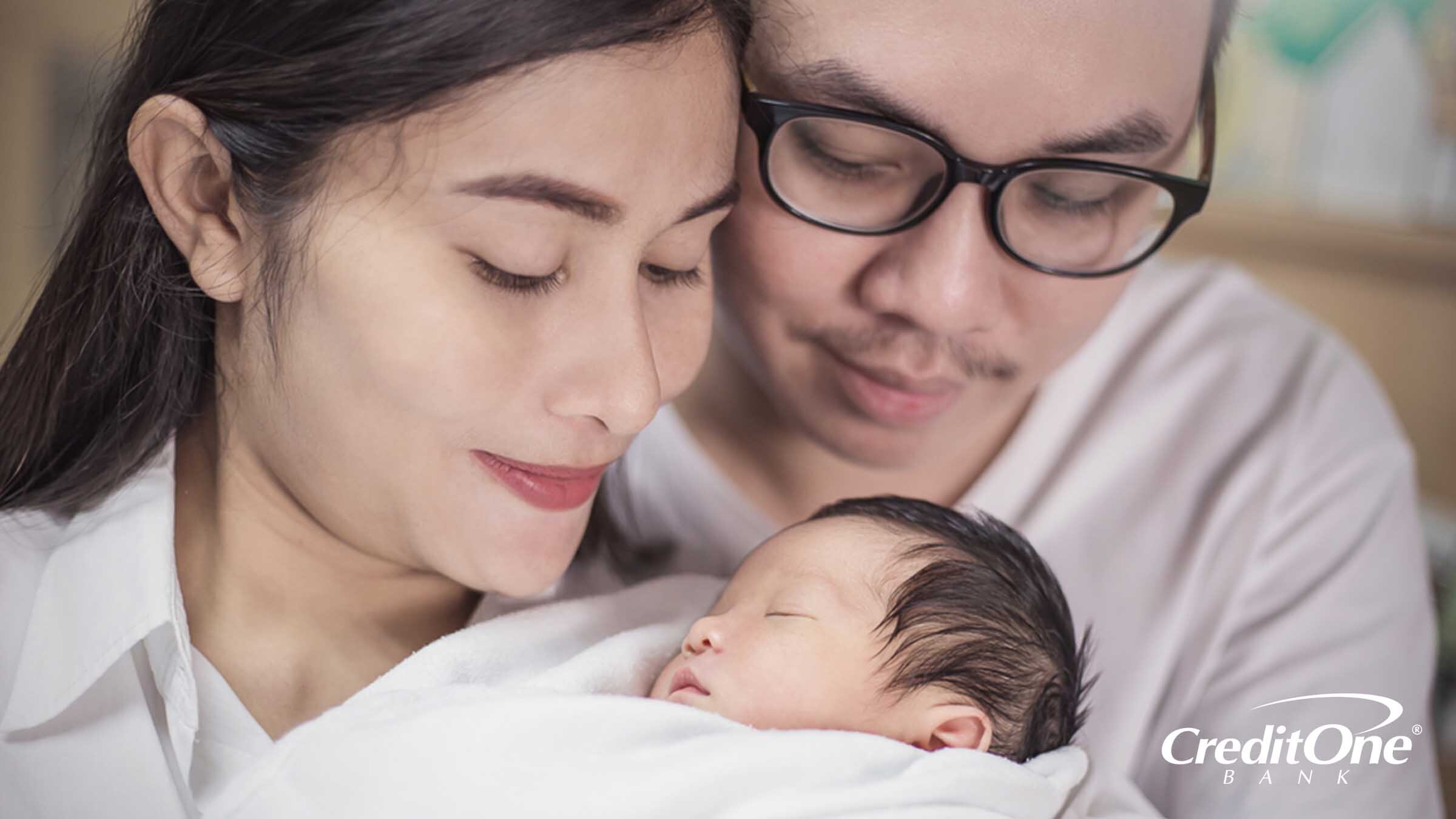 Becoming a new parent is an exciting step. But children can be expensive to raise, so many parents worry about how they'll pay for diapers, formula, and other expenses. Here's what to expect for your budget when you're expecting.
You Don't Need it All Right Now
Shopping for a new baby is often exciting and sometimes a little overwhelming. It's fun to dream about the days to come and, at the same time, a little nerve-wracking to think you might miss something critical to having a child! But don't worry. Anything you forget now you can always pick up later, so it's better to go light at first than to spend too much out of the gate. In fact, here are a few items you may be able to do without.
Name-brand diapers are not necessarily the best fit…and, yes, we mean this literally. Every child has a slightly different shape, so it's a good idea to try a few varieties and see which works best for your baby.
The "baby food" stage is adorable but quite short-lived. Since babies can eat most of what you eat, you may be able to save money by pureeing simple adult foods with water and feeding these to your baby. Mashed potatoes, roasted carrots, even chicken noodle soup can be thrown into a blender and pureed until soft—and it's a lot less expensive than store-bought baby food.
Once the label "baby" goes on an item, the price can go up. For example, a wireless pet cam or home security cam has the same functionality as a video baby monitor but can be significantly less expensive. "Baby bathtubs" are a single-use item. A simple waterproof storage tub serves the same purpose, and later you can store stuff in it.
Don't be seduced by "combo" items for kids. Not all combos are good deals. The stroller-car-seat combo is a classic example. It seems convenient, but it may be more cost effective to get the stroller you want and the car seat you want separately.
Finally, don't go overboard buying baby clothes. Take advantage of hand-me-downs from friends and family. This could save you having to buy a full wardrobe right away.
Plan for Surprises
Kids are surprising. Who knew there were so many things they could fit up their noses, right? Sometimes the associated costs can be surprising too, so it's a good idea to plan ahead.
First, there's the cost of the birth itself. Even with insurance, it can be expensive, so it's a good idea to call your insurance company and see what's covered and what's not.  If you fall under the income threshold to qualify for Medicaid, your costs could be lower. This calculator will show where you fall, depending on your state and income level.
Then, there are the basics of food and clothing. Formula costs can add up, and so can the diapers you go through. For those doing cloth diapers, there may be the cost of a laundry service. And, if you're breastfeeding, you'll save on formula costs, but a breast pump can cost a couple of hundred dollars.

Finally, there's the price of convenience. New parents are sometimes surprised at just how tired they get parenting. You may find yourself getting takeout or delivery more frequently, or paying someone to do occasional chores you normally do, like lawn-mowing or shoveling snow.
One way to help eliminate surprises is to talk to new parents in your circle of friends and ask specific questions about how their lives changed when they had kids. If you map out a new budget with these expenses in mind, you'll be better prepared if and when they eventually come up.
Be Ready to Compromise
Compromise is a big part of parenting. It's also a big part of budgeting, especially when you're talking about a change in your employment situation.
Not all employers offer paid maternity leave. For those that do, policies vary widely. Knowledge is power, so it's worth finding out what your company's policy is well in advance of getting pregnant to give you plenty of time to plan.
Even with maternity leave, you could be dealing with a lower salary for a while. If you don't have a budget that includes your regular expenses plus the additional baby expenses discussed above, you could quickly fall behind.
It's worth looking at creative ways to ease the burden. Adding additional shifts before the baby comes to save some money, shifting from full-time to part-time work instead of quitting your job, or taking a shorter maternity break could all help your financial picture as a new parent.
Ultimately, most parents find their children to be well worth the cost. They're a wonderful addition to a family, and scary headlines claiming that a child costs a quarter-million dollars to raise shouldn't dissuade you from becoming a parent. With a few simple techniques, and a little planning, you may be able to grow your family and your bank account at the same time.