What Fed Rate Increases Mean For CDs
---
These days, it may seem like the Federal Reserve is always raising rates. So, if you've got questions about what that means, you've come to the right place.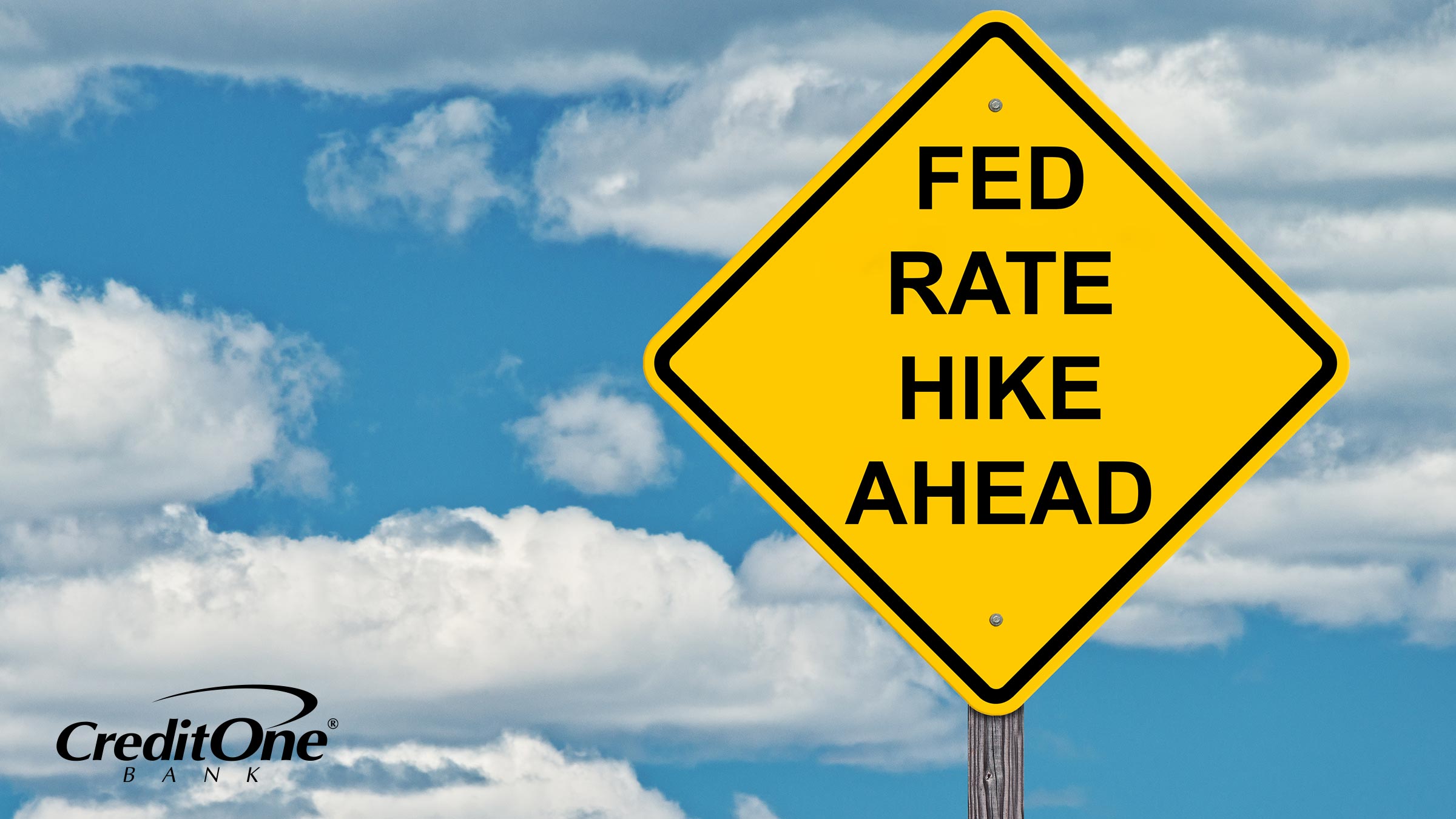 Whether you're an avid reader of financial news or you happen to see it while browsing on social media, you've probably heard about the Federal Reserve — also known as the Fed — raising rates. But what exactly does that mean? And if you have a certificate of deposit (CD), how does a rate increase impact your investment?
What is the Federal Funds Rate?
First, let's understand the basics: What is the federal funds rate?
Law requires banks to have a minimum amount of money in reserve to ensure their stability. In other words, they need to always have enough money to cover their customer's withdrawals and other obligations. And when a bank has excess reserve, they sometimes lend those extra funds overnight to other banks that might be short of their requirements. You may be wondering what's in it for banks to lend money to others. Well, they don't just give it to them out of the goodness of their hearts — they charge interest for doing so. And that's where the federal funds rate comes in. Set by the Fed, it's the benchmark interest rate banks charge for lending excess money to each other.
And it doesn't only impact banks. On a larger scale, the federal funds rate is a tool that the Fed can use to control the money supply in the system and, in turn, help keep inflation in check or stimulate the economy — depending on the economic situation and which way the rate is adjusted. As you probably expected, the federal funds rate also trickles down to your finances, because it influences the rates banks charge their customers to do business with them. It can even impact your savings account or CD.
How Does the Fed Rate Impact CD Accounts and Savings Accounts?
In a roundabout way, the federal funds rate impacts all other rates. That includes CDs, savings accounts, and other deposit and investment products. It's not a guarantee, but usually when the fed rate changes, banks follow suit and change their rates in the same direction.
While banks may indeed change their rates in line with the federal funds rate, the amount of change could differ depending on if the bank is online or brick-and-mortar. Online banks tend to offer better rates because they don't need to worry about operating any physical buildings and may have lower staff costs compared to their brick-and-mortar competitors.
How Does the Fed Rate Impact Interest Rates For Borrowing?
The federal funds rate can also have an impact on the interest rates you pay for borrowing money, like on your car loan or credit card.
It's a simple case of supply and demand. When the Fed raises the federal funds rate, there's less money available so short-term interest rates go up. This helps fight inflation but also makes it more expensive to borrow.
And the opposite happens when the federal funds rate is lowered: more money is available and short-term interest rates go down. This helps stimulate an economy in slow times and makes it cheaper to borrow. But it also leads to more inflation.
How to Take Advantage of the Fed's Rate Increases?
While a federal funds rate increase isn't great for borrowing money, you might benefit if you're looking to save money. That's because when the federal funds rate goes up, interest rates for savings accounts and CDs often go up as well. So if you store your money in an account that pays a return, you might be able to take advantage of a higher interest rate. Then your money is working even better for you.
Bottom Line
It can be complicated, but it's important to know what the federal funds rate is and the impact it can have — either directly or indirectly — on the economy as a whole and on your own finances. While a rising federal funds rate can make it more difficult to borrow, among other things, it can be an opportunity for those with CDs to take advantage of higher yields.
If you're interested in exploring High-Yield Jumbo CD options, check out those offered by Credit One Bank.