Celebrate & Save: Valentine's Day on a Budget
---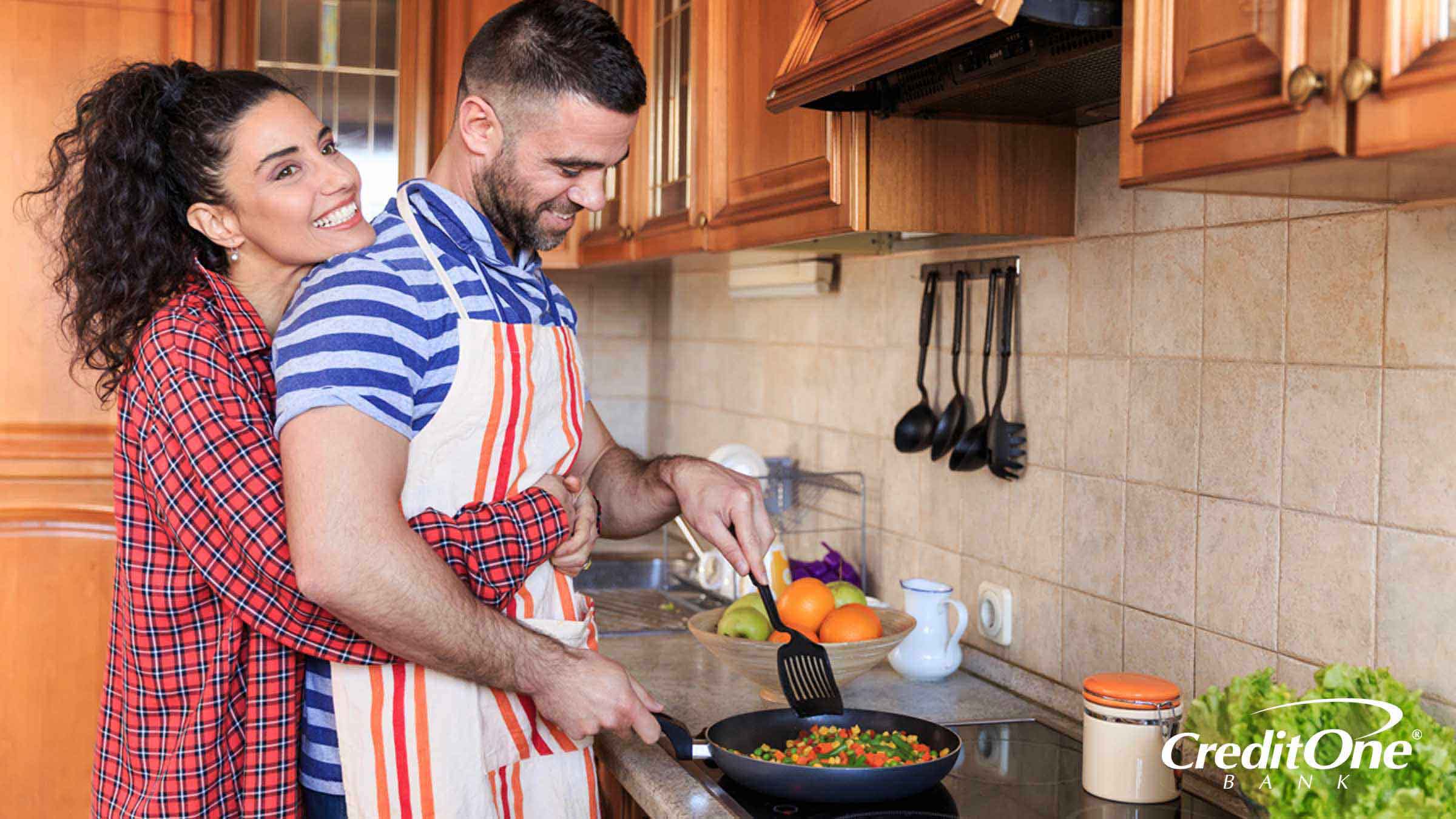 Pricey jewelry or a fancy night out may seem like a good way to celebrate Valentine's Day, but if you're on a budget, overspending can work against you. One of the biggest sources of stress in a long-term relationship is money. By planning a creative and inexpensive V-Day, you set yourselves up for staying together. Here's how to work the magic.
Turn off Your Screens
One of the best gifts you can give your significant other is also free—your undivided attention. In an age where we're on our phones, laptops, and tablets more than ever, turn off all of your devices for the duration of your date.

Want to capture photos? You can always buy a single-use camera. It's especially fun to look back at the photos later and see how they turned out.

Plan a Romantic Dinner at Home
Restaurants know they'll have a built-in market during Valentine's Day, which means hurried wait staffs and potentially higher prices. Skip the crowds and set up a romantic meal at home.

Not into cooking? No problem. You can find fancy meats, olives, and cheeses from your local grocery store and pair it with some inexpensive wine. Cook up a simple but elegant pasta—there are dozens of recipes online—and dress up a store salad kit with a homemade dressing. Finish off with some chocolate-dipped strawberries or oranges.
If weather permits, it can be fun to make it a sunset picnic. Or, if you're having it indoors, turn down the lights and set up candles. Bonus: you'll even save a little money on the electric bill! Every little bit helps, right?

Create a Playlist
Music is a powerful driver of romance, and the right songs can really set a tone (pun intended) for the evening. Use YouTube to set up a custom playlist of mood music. It's fun to go down memory lane, picking out favorite songs from various stages in your relationship and putting them into a playlist. Or pull up Pandora, add artists you both like, and discover something new.

Time it Right
If you're eating dinner on February 13 at 7:00 p.m. in Seattle, it's already Valentine's Day in France. So get a jump on the holiday and avoid big crowds and high prices by celebrating Valentine's Day early. Or later. Just not on one of the most crowded restaurant nights of the year. Or, since lunch tends to be less crowded, consider taking a few hours off and celebrating your love in the middle of the day.

Get Creative
If you're on a budget, you want to stretch what money you have. Instead of gifts, make coupons for a massage, a homemade dinner, a guitar solo, or something similar. Surprise your partner with a scavenger hunt leading to places that have been significant in your relationship. You might also consider doing something fun together like trying a new Pinterest craft or recipe at home—just make sure it's not so hard that it starts an argument!

The second part of getting creative involves looking for ways to save. Check online during the weeks leading up to Valentine's Day to see if you can get a Groupon or special deal at a place you'd like to try. Or, if you know you want to go out to eat, maybe eat your main course at home and just have dessert out. You'll get all the ambiance for one-third of the cost.

Use Credit Card Cash Back Rewards

Earning cash back rewards on everyday purchases with your credit card is putting money in your pocket you wouldn't otherwise have. For example, if you use a Credit One Bank Platinum Visa to purchase groceries to make a romantic dinner for your beloved, you could earn 1% cash back rewards on those groceries.

Share the Love
If you're in a good relationship, every day can be Valentine's Day. But not everyone is so lucky. Why not get together with your beloved and spend some time visiting someone who's lonely?

Whether it's a widowed grandmother, a service member stationed far from home, or a mutual friend who recently went through a breakup, there's someone out there who could use your company—especially on a day that emphasizes having a significant other. And the two of you serving someone else could also serve to draw you closer together.

Like romance, personal finance isn't mainly about the big one-time gestures. It's mostly about the little habits you exercise day by day. By planning ahead this Valentine's Day, you may be able to take care of your loved one while also building a foundation for the future.