5 Tips for Planning a Couples Weekend Getaway
---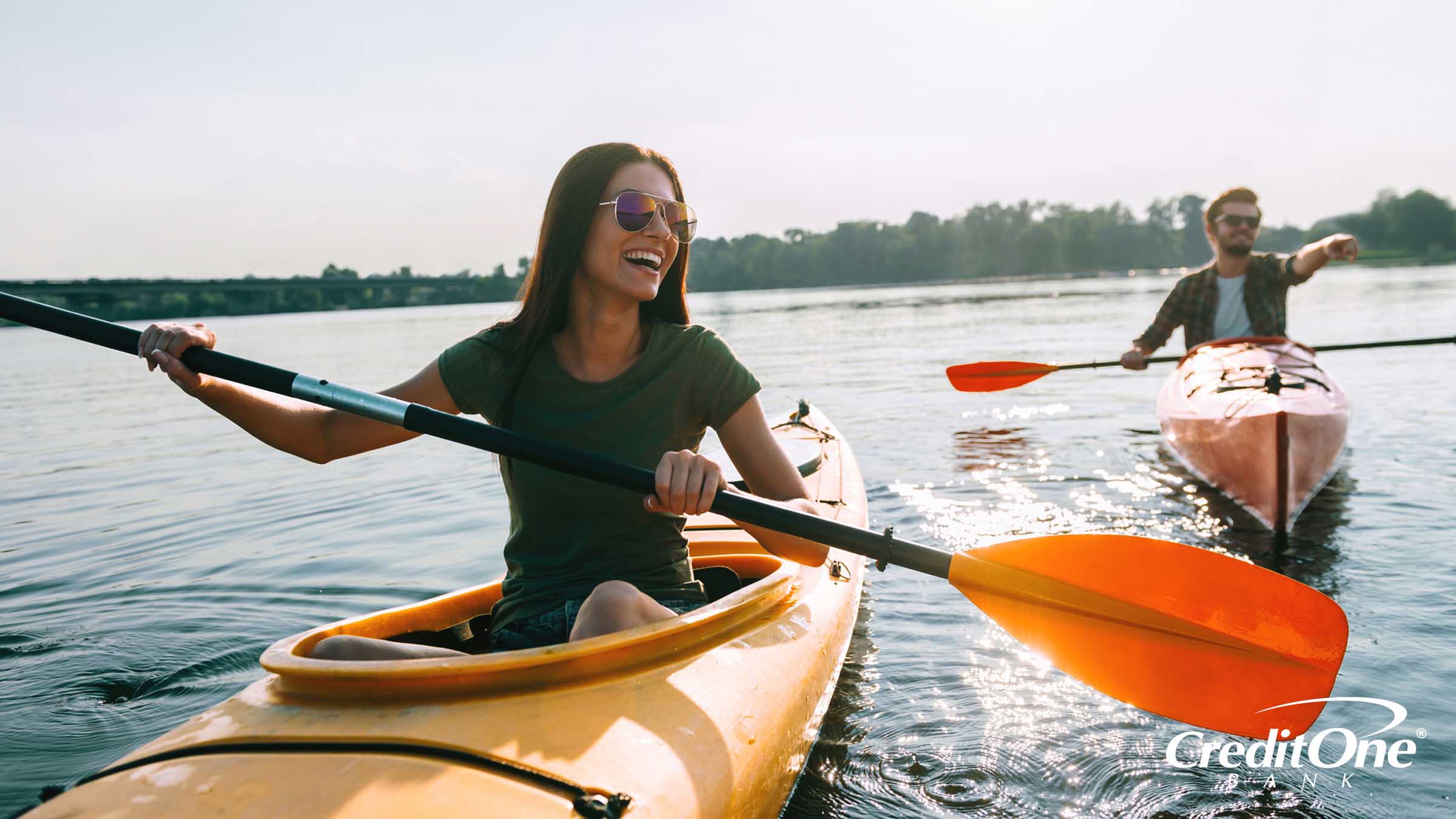 Whether you hope to make the most of a three-day holiday weekend with your partner or just need to remind yourself what life was like before diaper duty, a weekend getaway might be just what you need to recharge and reconnect as a couple. A mini-vacation could give you a much-needed break from the daily grind while creating lasting memories at a fraction of the cost of a longer trip. So save those vacation days for a more extended trip and get ready to pack your bags for a shorter, sweeter jaunt.
Consider these planning tips in designing your next weekend getaway.
1. Define Your Travel Purpose
Before you make travel plans, decide on the type of experience you'd like to share with your significant other. Do you want to take romantic walks on the beach, take in the local festivals, or just relax in your room or on resort grounds for the entire weekend? Setting your expectations for the trip will help make remaining choices easier and sticking to a budget easier.
2. Establish Your Travel Radius
Since you'll want to arrive at your destination sooner rather than later, it makes sense to select a destination relatively close to home for weekend getaways. This doesn't mean you shouldn't leave your city or state, but you'll probably want to limit how far you're willing to travel. For example, you might choose to go no farther than three hours by car or 90 minutes by air, so you'll have more time to enjoy activities at your chosen destination.
Consider time-zone changes as well. If you're crossing a time zone or two, those are hours gained or lost for which your body is going to have to adjust. For example, if your getaway takes you from Nevada to Utah, it may be the next state over, but you're going to lose an hour because you cross from Pacific Standard Time into Mountain Standard Time. On the other hand, if you go from Nevada to California, also the next state over, you stay within the same time zone, so there's no need for your body to adjust to lost or gained time. If you're flying to your destination, it generally takes your body one day to adjust to crossing one to two time zones.
3. Decide Where You Will Stay
Your getaway doesn't need a hefty price tag to provide a weighty experience. Remember your travel purpose? Where you stay can provide everything you need to have a fun trip, or it might be secondary to why you choose a destination.
If you plan on spending a lot of time in your room or on the grounds, then you'll probably want to book a nicer hotel or a more luxurious home or apartment through a rental service such as Airbnb. But if you plan on using your accommodations as primarily a place to crash after you've spent the day relaxing or sightseeing, it may not be a priority to stay in four- or five-star accommodations. Or, if you're into camping and roughing it, where you sleep may come down to a simple tent or camper. Just make sure your significant other is on board with your accommodations plan before you leave so there are no surprises once you arrive.
4. Explore Entertainment Options
As you construct your travel plans, the purpose of your trip will continue to guide you down the right path. A couple that wants to explore the nightlife of a place will likely have a different itinerary than another couple that shares a love of early morning strolls on the beach.
Sightseeing is a low-cost form of entertainment that can create plenty of click-worthy memories. If you choose an urban location like, say, New York City, you might have your eye on touring famous landmarks like Times Square, Ellis Island, or Central Park. Or, if theater is your thing, you may plan on attending a Broadway show. If you're flexible on when or which show to attend, there are plenty of cheap (or cheaper) ticket options available in the Big Apple.  Just remember that the whole point of your getaway is to de-stress and reconnect, so it's probably best to do only a few things each day and allow for enough downtime to relax.
Making an entertainment itinerary in advance could make your trip more stress-free and save you some time. But, if you and your significant other are more spontaneous, you may want to just play things by ear. Sometimes the best experiences turn out to be ones you never planned.
5. Budget for the Details
Details like meals can become a significant expense of your getaway, but you can minimize the bite they take out of your budget by planning in advance. Based on where you're staying, identify which restaurants are within your price range. Decide how often you'll be dining out during your stay and visit a grocery store to stock up on snacks or lighter meals.
If you're renting a residence or staying somewhere where cooking is an option, consider dining in for a meal or two each day to save some money. That $22 plate of spaghetti and $50 bottle of wine at the Italian restaurant around the corner can be had at a fraction of the cost if you dine in. And it could be every bit as romantic.   
If attending a festival or other outdoor event is more your style, factor in additional costs beyond admission tickets. Estimate how much you'll spend on food, beverages, souvenirs, etc. Include these expenses as you plan your trip because these lesser costs can add up quickly, especially if you don't anticipate them in advance.
And don't forget to plan for how you'll get around town during your getaway. Depending on the location, you might walk, bicycle, or take a ridesharing service instead of renting a car. If you are renting a car, or driving to your destination, don't forget to factor in parking, as many hotels charge a separate fee for parking, which can be significant—especially in urban areas.
Researching and planning your trip now can save you time, aggravation, and money in the future. When it comes time to pay for your trip, purchasing it and all of the associated expenses with a rewards card could save you money by providing cash back or other travel-related rewards such as airline miles or hotel stays that can be applied toward future travel.
So what are you waiting for? Get started today planning that special getaway for tomorrow. Because tomorrow just about always shows up sooner than we expect it to.