Five Domestic Road Trips to Consider Taking
---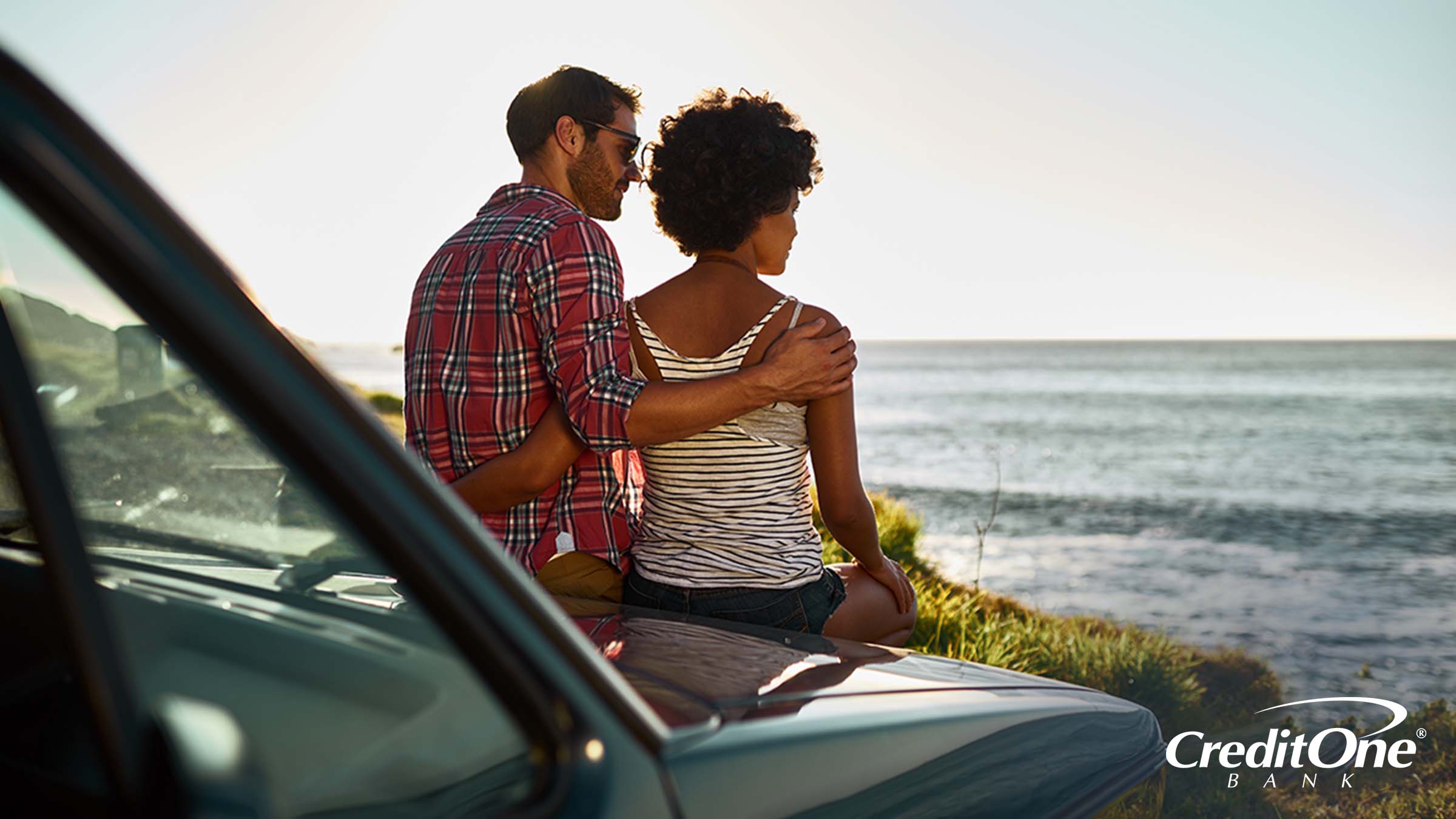 There's something about an open road, a loose itinerary, and the possibility of adventure that's uniquely American. And America is world renown for having some of the best roads and routes for wandering. Whether you're looking for long, empty expanses to lose yourself in, or stretches of road chock full of awe-inspiring scenery, or patches of pavement packed with history that tell a tale of how America once was, there's a road trip with your name on it out there.
Here are five domestic road trips you might consider for your next getaway.
Route 50 – The Loneliest Road in America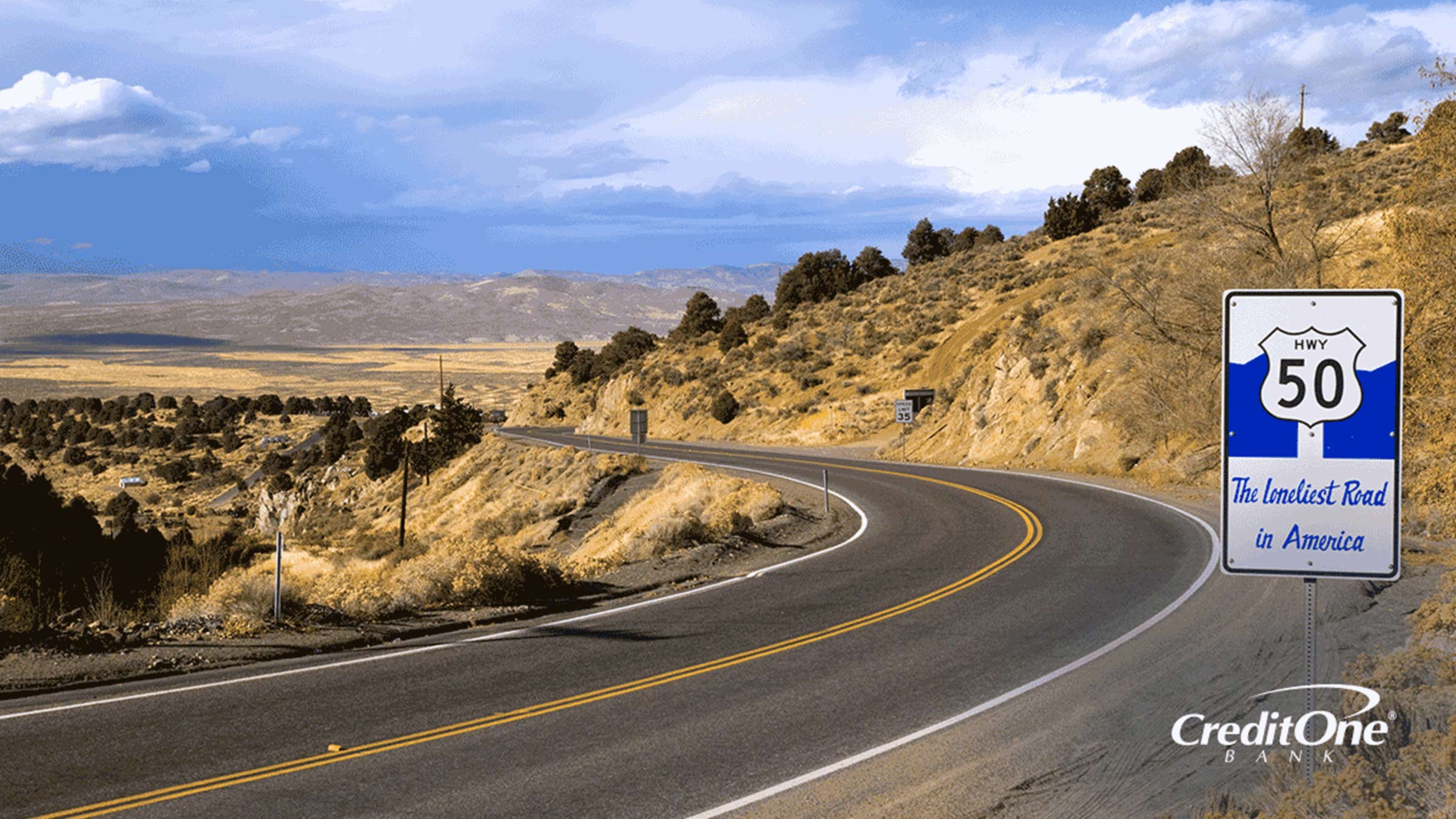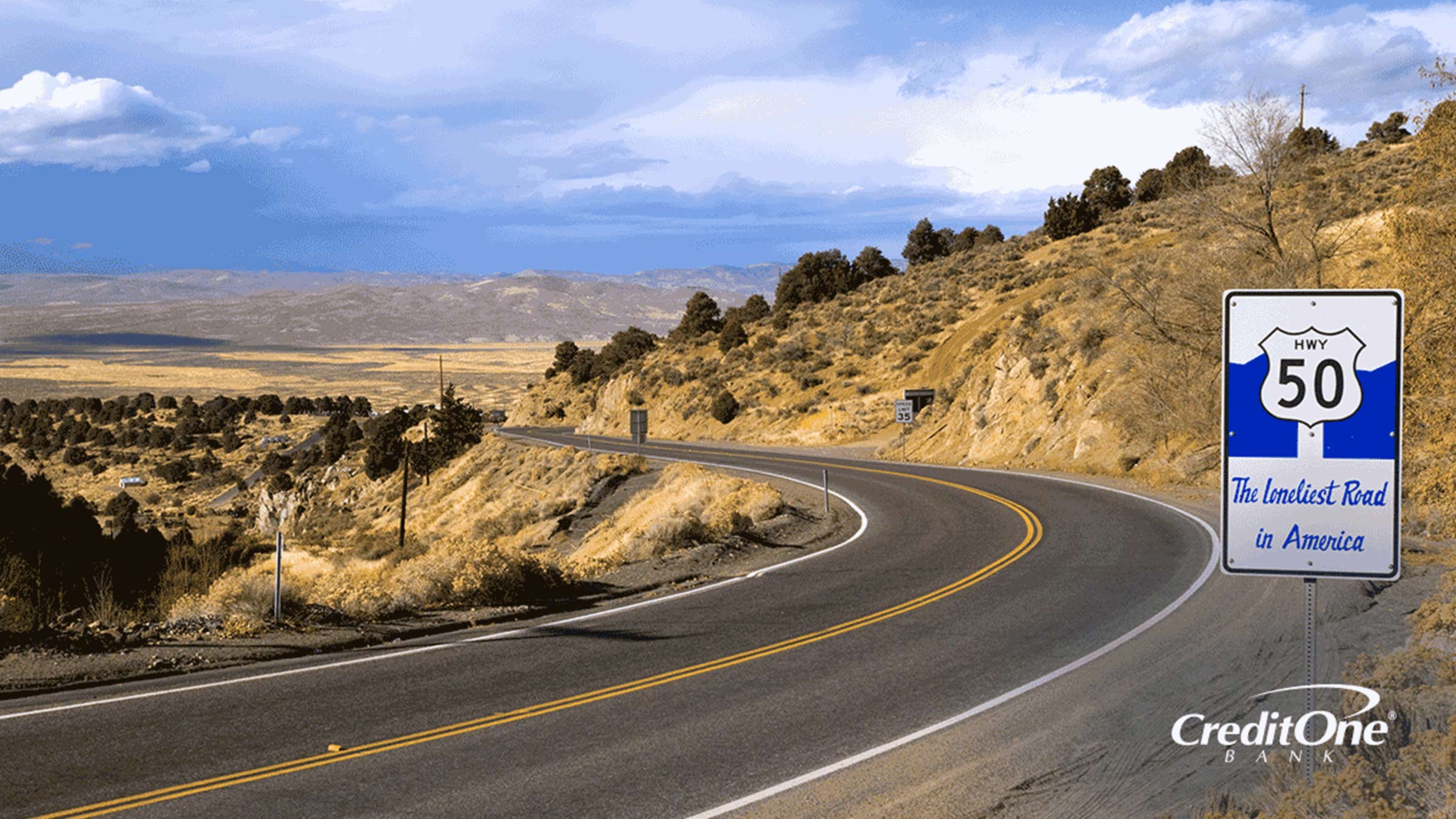 If you want to get away from the hustle and bustle of your location, this might be the road trip for you. U.S. Route 50 runs east-west from Ocean City, Maryland, to West Sacramento, California, and stretches 3,000 miles through the middle of the country, earning it the nickname "The Backbone of America" by Time magazine. But this is not a drive for those not in a hurry. As author William Least Heat-Moon wrote in his classic autobiographical travel book, Blue Highways: "For the unhurried, this little-known highway is the best national road across the middle of the United States."
If you only have a few days and are looking for maximum seclusion, the "loneliest" part of the trip is through the middle of the state of Nevada. This 409-mile stretch of highway from the California/Nevada border to the Utah/Nevada border was described as "The Loneliest Road in America" by Life magazine in 1986. While it may be lonely, with plenty of hiking, biking, camping, and other outdoor activity opportunities along the way, it definitely won't be boring.
Blue Ridge Parkway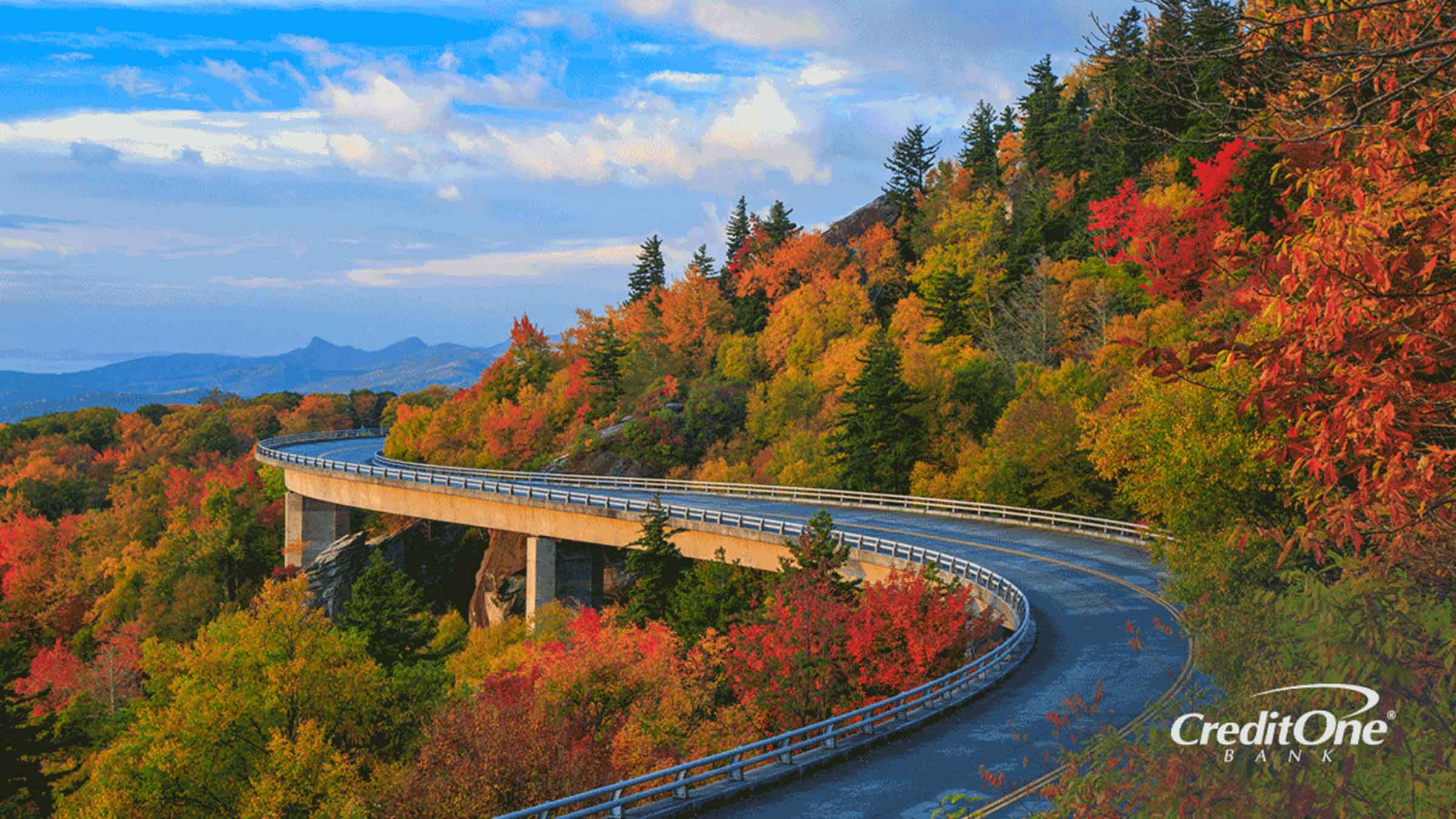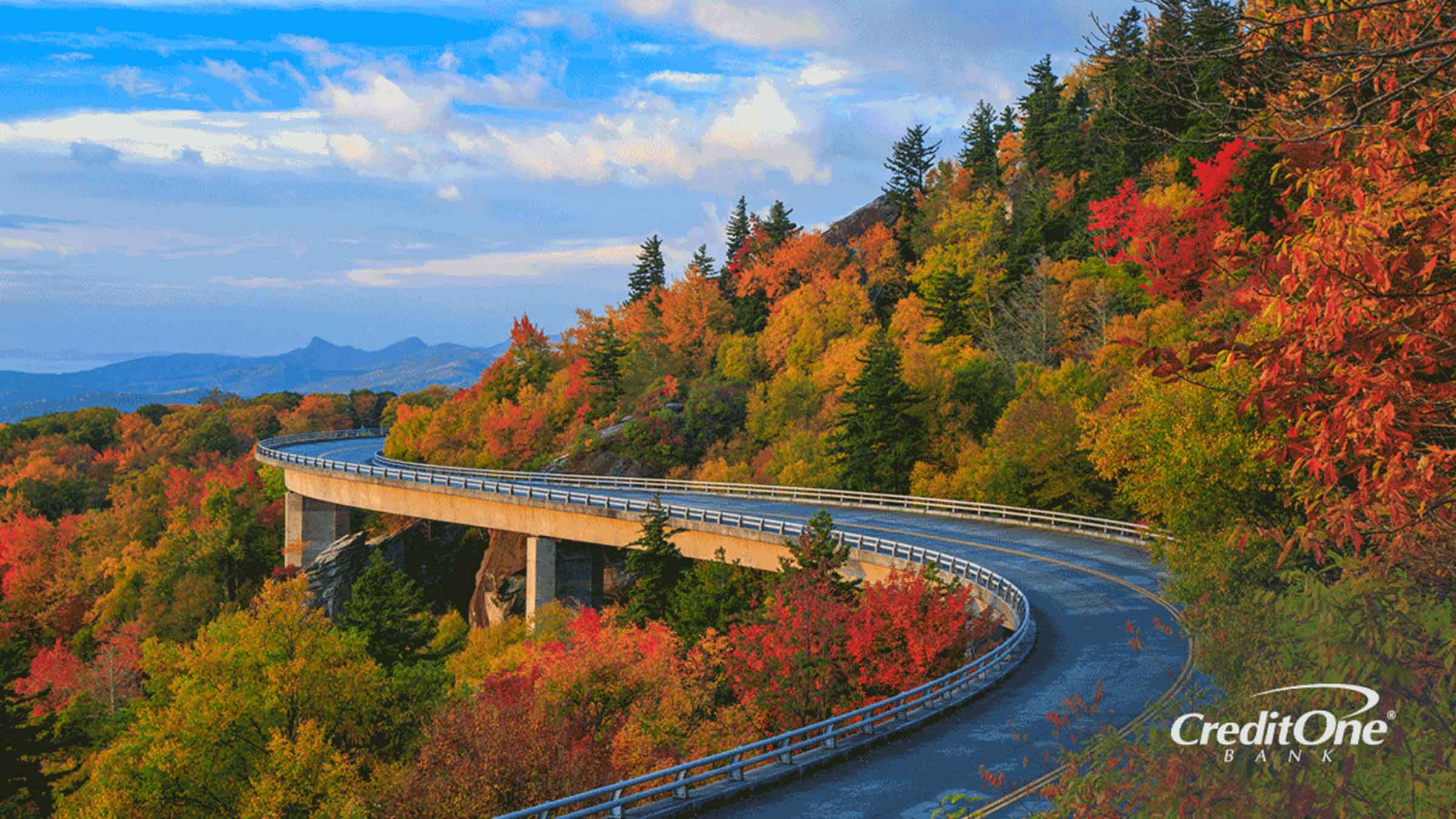 The Blue Ridge Parkway is a meandering drive that takes you 469 miles from Virginia to North Carolina, linking Shenandoah National Park and Great Smoky Mountains National Park. On this scenic drive, you'll be treated to stunning views of the Blue Ridge Mountains, lush forests, Appalachian Highlands pastoral landscapes, and more eye candy—especially if you time your trip to coincide with the leaves changing color.
Known as "America's Favorite Drive," don't expect to be alone on your drive down (or up) this scenic byway. But do expect to get your fill of nature and outdoor activities, if you so desire. Or feel free to simply sightsee and explore the towns along the way and take in some Appalachian and Smoky Mountain culture. Don't feel the need to rush things, as there are plenty of lodging and accommodation options along the way, ranging from campgrounds to quaint B&Bs to luxury resorts. Plus, the speed limit is only 45 miles per hour, and no big trucks are allowed on the parkway, so take your time and take it all in.
California Pacific Coast Highway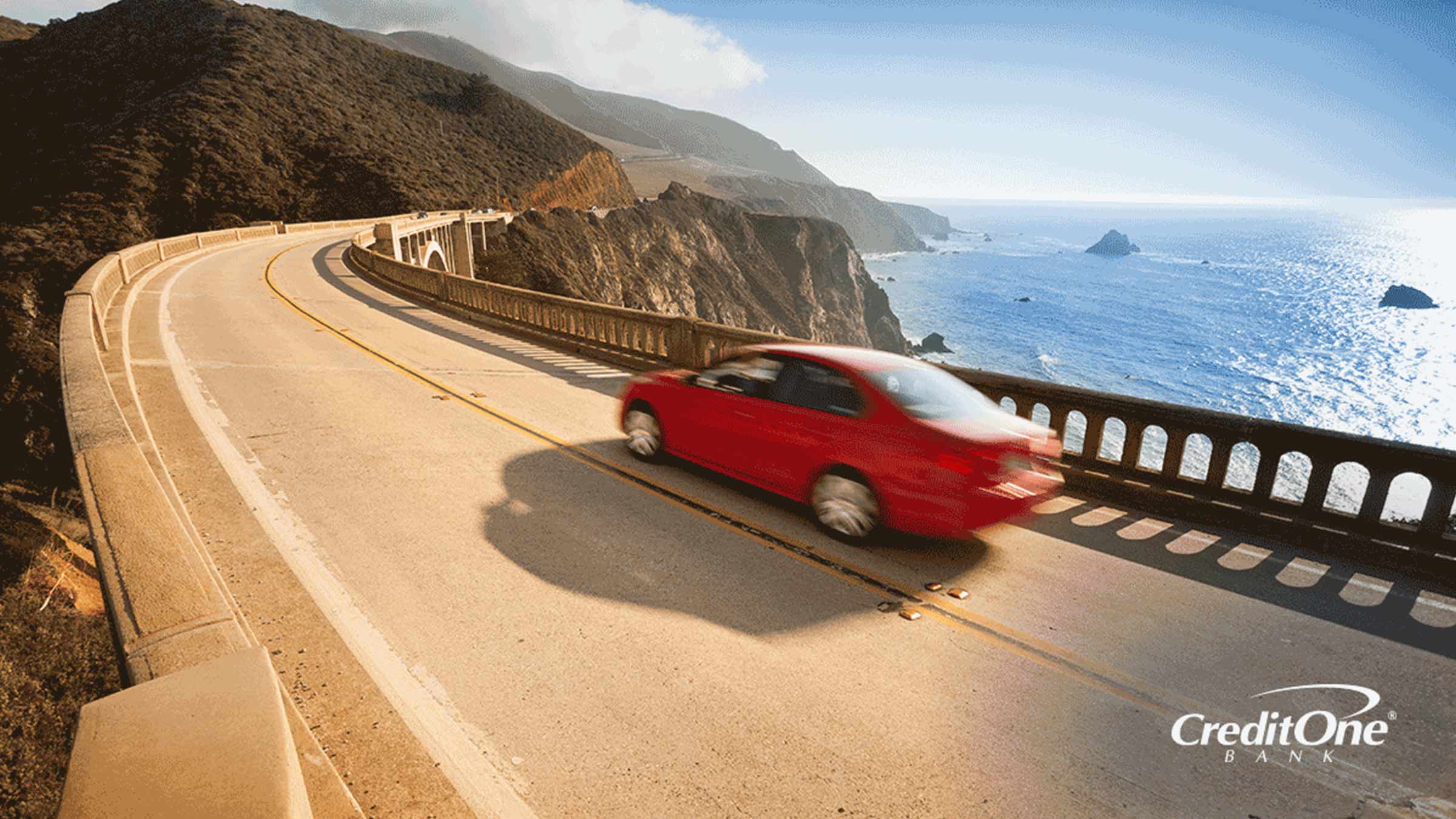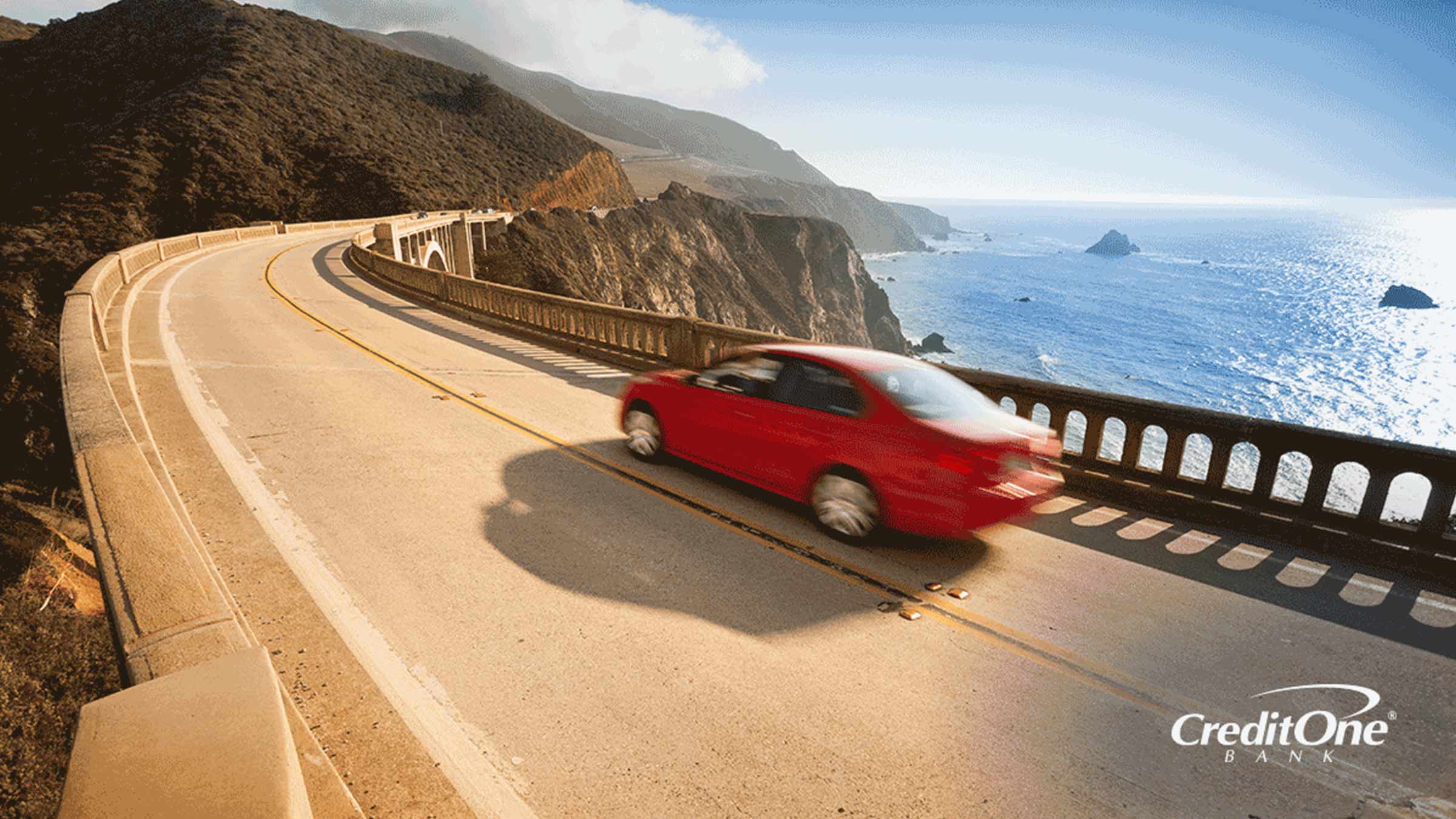 If the ocean and sweeping vistas are your thing, it's tough to beat the California coast for a getaway you'll never forget. It's a long drive from San Francisco to Los Angeles on the PCH (about 450 miles), but it's definitely a worthwhile endeavor to do it at least once in your life. It's best to go south from San Francisco, as most of the views are to the west and you'll have a better view if you're southbound. But if you're headed north, you'll still see plenty of beauty to take your breath away.
The list of places you'll pass through on this drive is impressive: Santa Cruz, Monterey, Carmel-By-The-Sea, Big Sur, San Simeon, Morro Bay, Pismo Beach, and Santa Barbara, to name but a few. The list of potential activities on this trip is even longer: hike, camp, swim, surf, sunbathe, fish, enjoy fine dining, or just explore the heck out of one of the most scenic parts of the entire country.
Don't have time to do the whole drive? Try breaking it into smaller, more easily consumable sections. Concentrate on the north with a San Francisco to Big Sur drive (150 miles). Or make it all about California's Central Coast with a Big Sur to Pismo Beach trek (120 miles). Or go Pismo Beach to LA (200 miles) for a drive with more SoCal flavor. It's hard to go wrong on any of these legs with a Pacific Ocean view as a traveling companion.
Route 66 – Chicago to St. Louis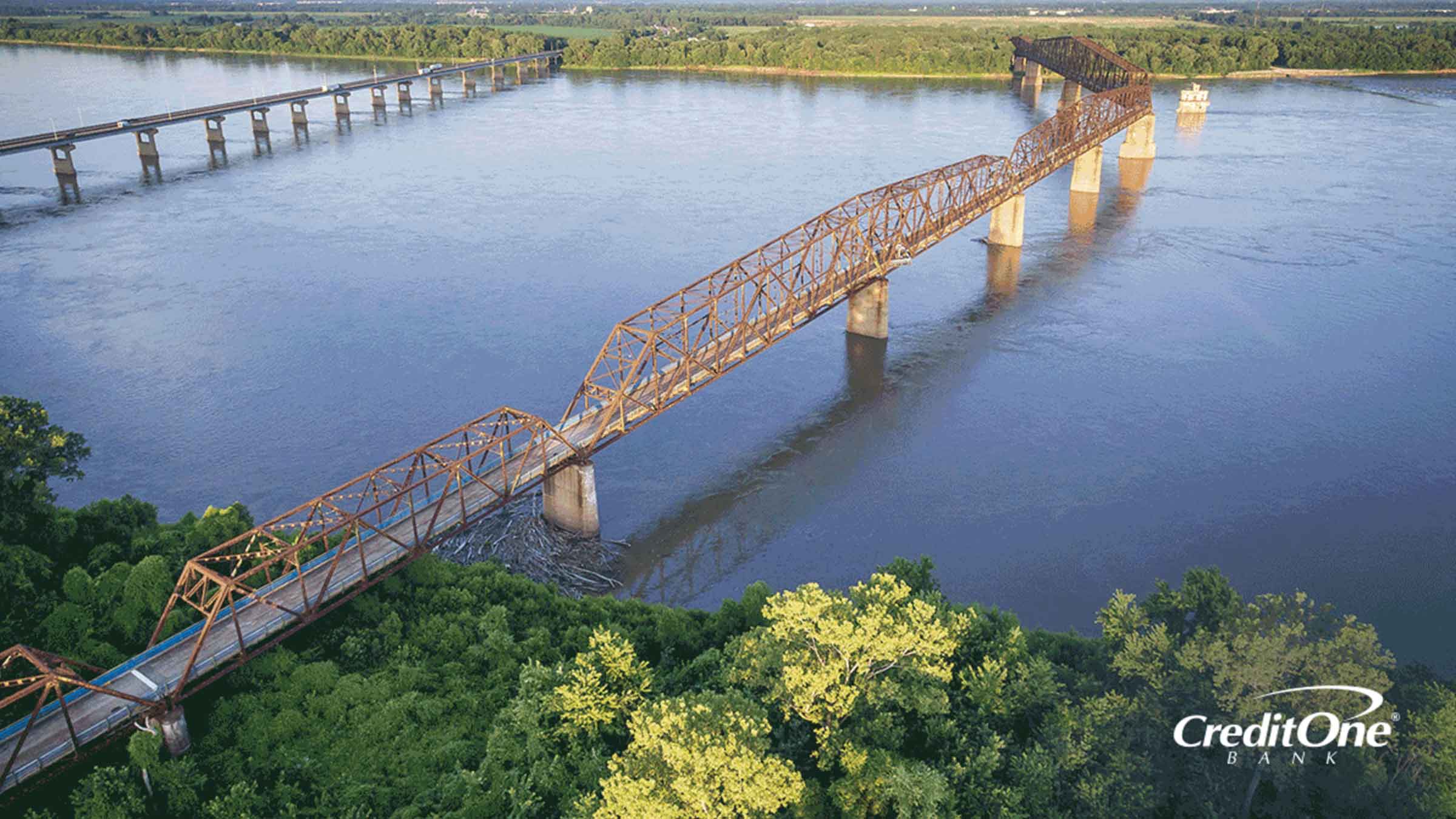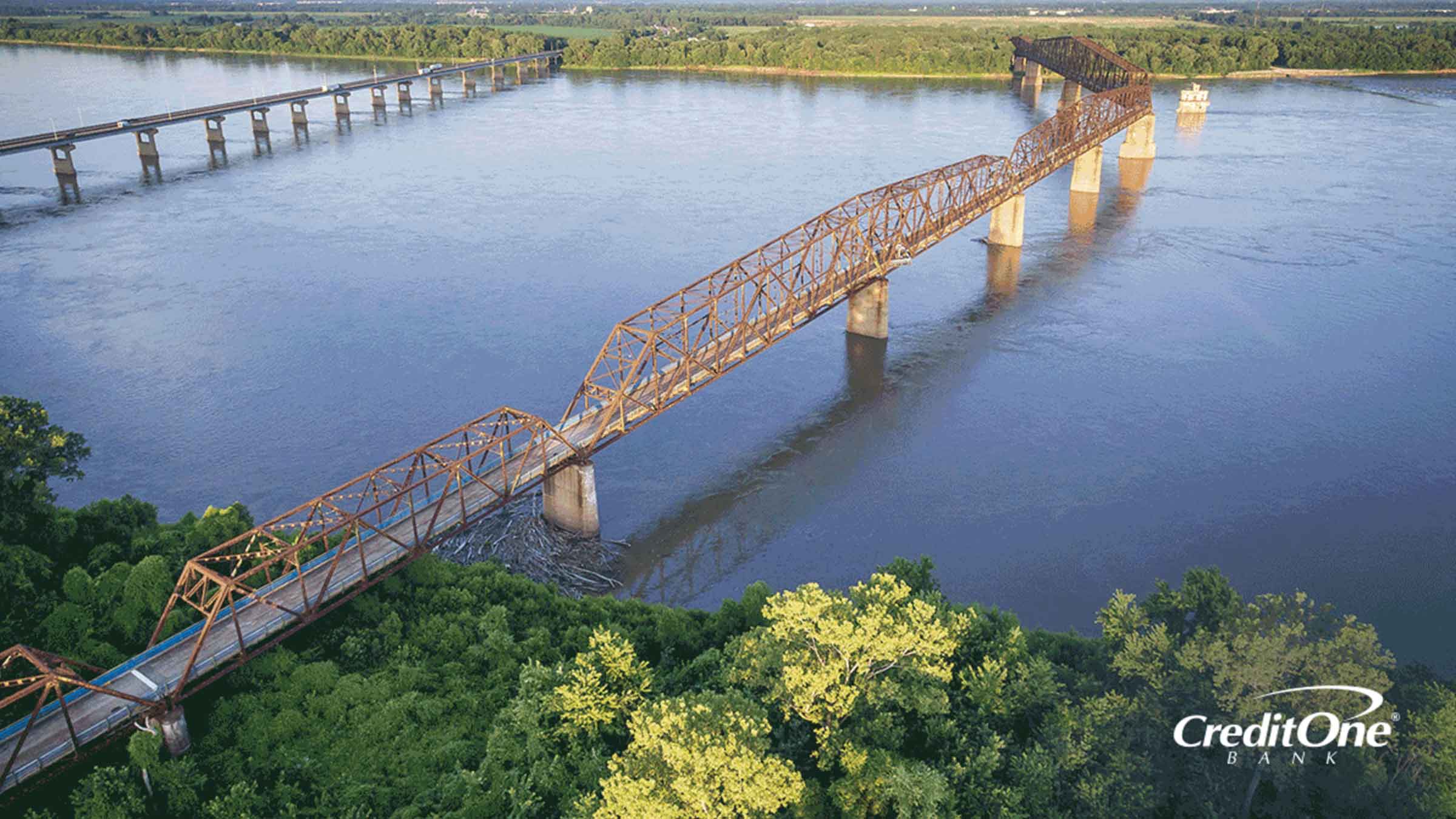 For many, the Midwest is just a section of the country to fly over on their way to either coast. But there's plenty to do and see in this part of the nation. Add to that the reputation the Midwest has for a stress-free lifestyle and friendly people, and an excursion through America's middle could be just the ticket for a relaxing road trip.
Nostalgia is a key ingredient on this drive that's more about history than scenery. Which is not to say that you won't see plenty of picturesque Illinois farmland and other quintessentially American sights along the way. Chicago was the beginning point of Route 66, the 2,400-mile "Mother Road" that terminated in Santa Monica, California, and where you'll want to begin your journey. After taking in some of the sights of America's third-largest city, of course.
You'll pass through several towns of historical significance, including Springfield—Illinois' capital and Abraham Lincoln's birthplace—and Pontiac, Illinois, where you can visit the Route 66 Hall of Fame. Along the way, take in some of the historic structures, including the Ambler's Texaco service station located in Dwight, Illinois. And don't forget to check out the old Chain of Rocks Bridge, which was once where Route 66 crossed over the Mississippi River from Illinois into Missouri. End your trip in St. Louis, an urban oasis where there's plenty to do, after spending a day or two of relaxing travel through rural Illinois.
Cape Cod Route 6A – Old King's Highway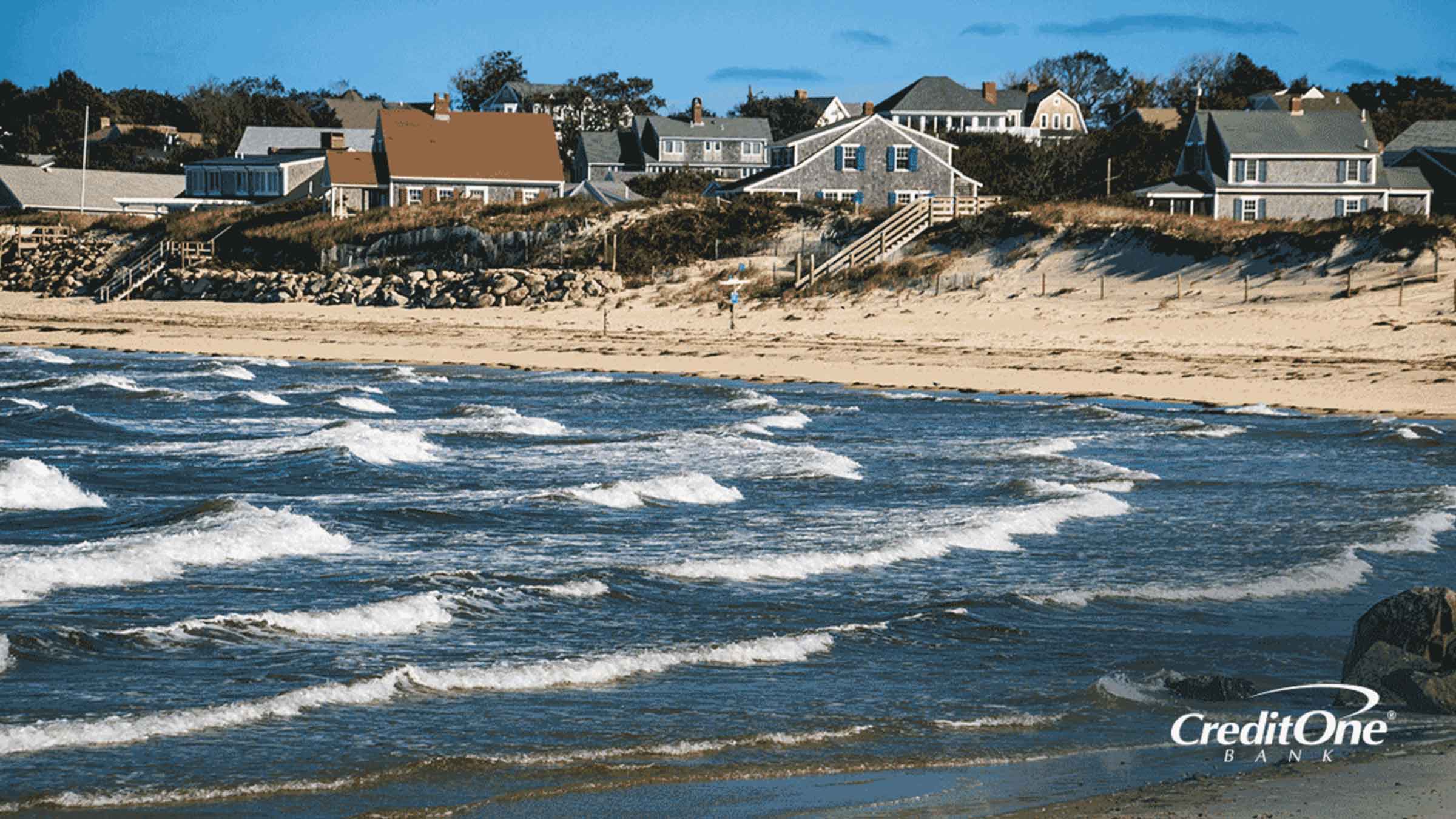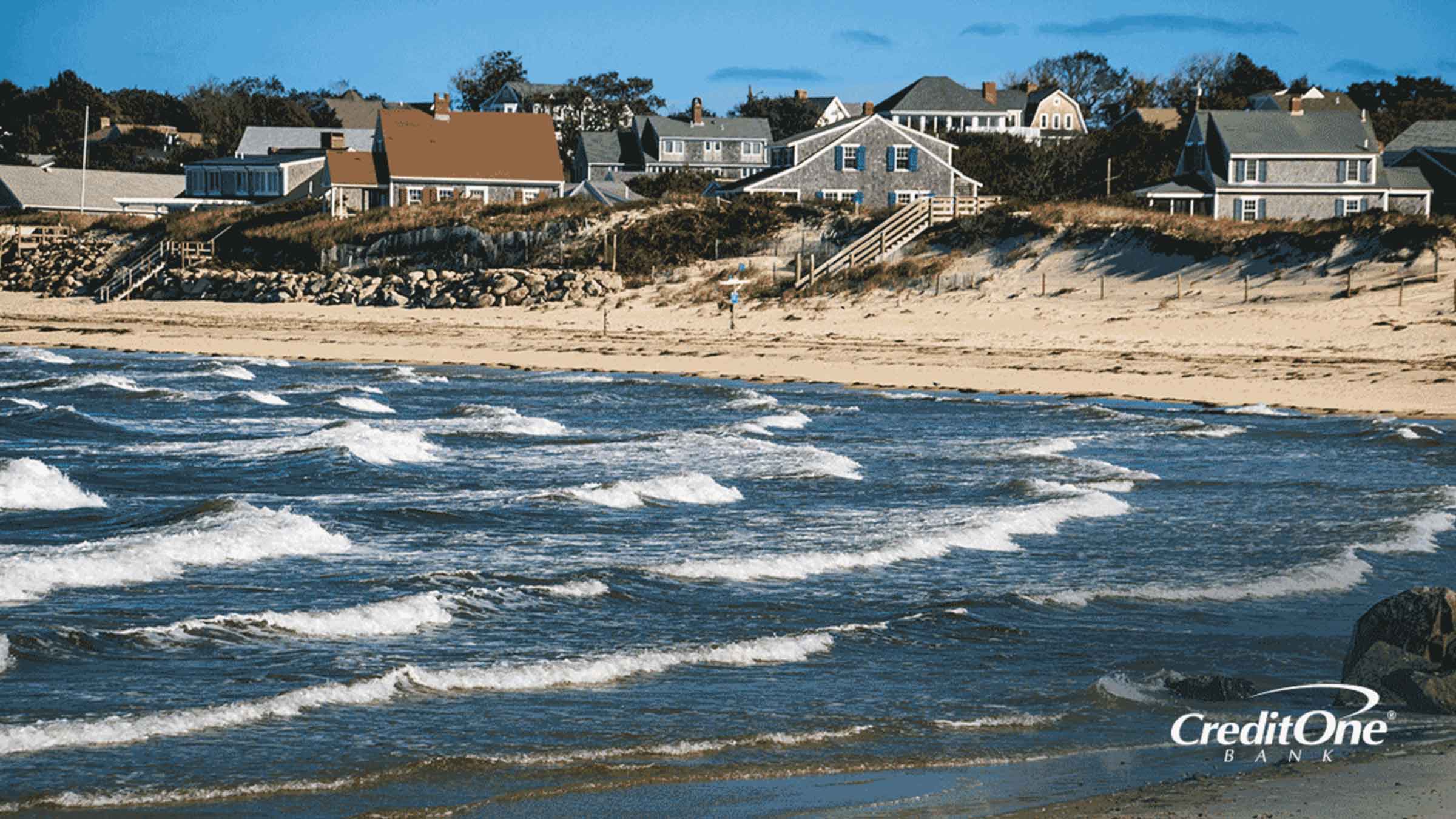 This short drive is only a bit over 60 miles long, but it's packed full of scenery, beaches, historic sites, shopping, antiquing, and delicious food and drink as it passes through some of the oldest villages in America, such as Bourne, which was settled in 1640. The route starts just outside of Sagamore and ends in Provincetown as it follows the bay side of the cape, giving those who travel it an enticing taste of what Cape Cod was once like before it became a major tourist destination. 
Expect crowds in the summer, but with a speed limit that doesn't exceed 40 miles per hour, don't bother hurrying. You're going to want to savor every mile of this historic drive, considered one of the 10 most scenic and historic roads in America. 
No matter which road you choose to go down, it's more important than ever to just get out there and explore. Americans were more cooped up than ever in 2020—thanks to the coronavirus pandemic and all of the economic consequences affiliated with it—so getting out there and reconnecting is something many of us need. Reconnecting with nature, with our traveling companions, with people from other places, and, most importantly, with ourselves. And there's nothing like an open road to close the distances. 
Need a credit card that could earn you cash back rewards or even travel points for road-tripping? See if you Pre-Qualify for a Credit One Bank credit card in less than 60 second—without harming your credit score!