10 Alternatives to a Traditional Summer Vacation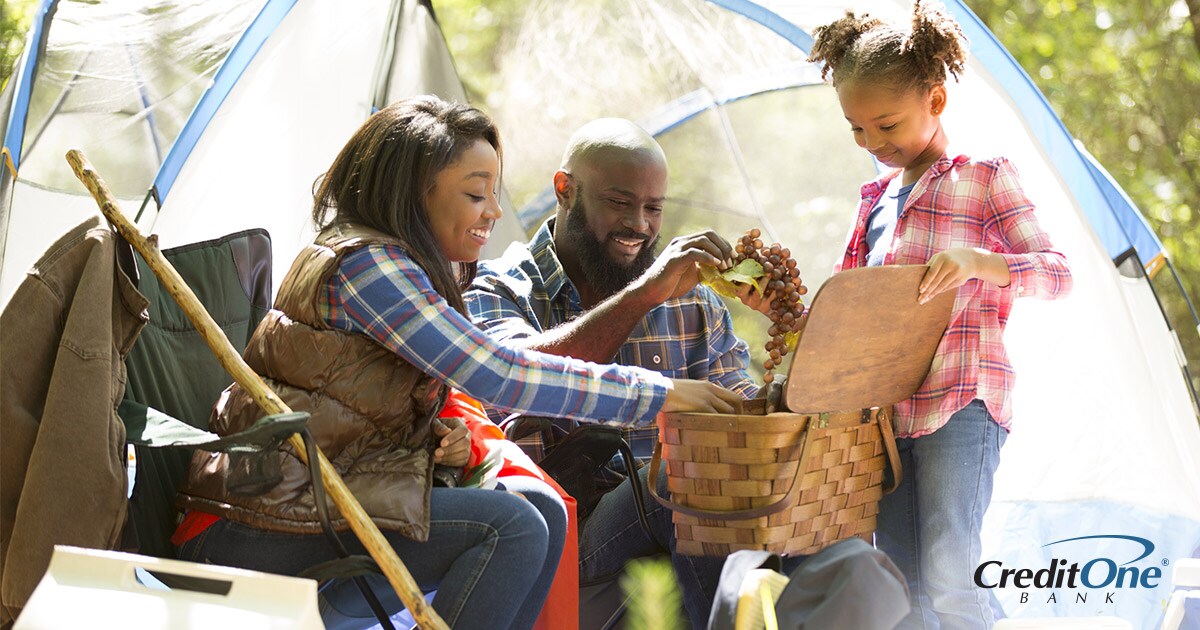 As summer draws near, it's time to once again plan that summer vacation. But a week or two at a major theme park or trendy beach destination can quickly set you back to the point where you spend more time worrying about your growing credit card balance than relaxing with the family or de-stressing by the pool. So, in the spirit of getting a little downtime without all the added financial stress, here are a few alternatives to consider in lieu of a traditional summer getaway.


1. Be a Happy Camper
Load a tent, a sleeping bag, a cooler of food and beverages into your car and head for the great outdoors, and you're on your way to a memorable camping trip. Or rent a recreational vehicle for the whole family and camp in a little more style as you recharge your batteries in the wilderness. One of the great things about camping is it can be as fancy or primitive as you want it to be, so it fits into just about anyone's budget.
If you're headed for a national park, you can expect entry fees to be higher in 2018, but typically only by five or ten bucks. The good news is that only 117 of the 417 national parks in the U.S. actually charge a fee. The other 300 are free of charge to enter—although you can still expect to pay a fee for a camping space if you're pitching your tent or parking your RV in one of the park's developed campsites.


2. Volunteer Your Time
A great way to recharge your batteries and feel good about yourself is to help others in need by volunteering. You can plan a volunteering vacation most anywhere in the world through organizations like GoEco, but these can be pricey even though you're donating your time.
If you want to stay local and be of service to others, consider helping out with dinner service for the homeless or at a local food bank. Or look into nearby volunteer building opportunities with Habitat for Humanity. Not sure where or how to find volunteer opportunities? Check out volunteer websites like Volunteer Match, which match you and your interests with local non-profits.


3. Knock Out a Home Improvement Project
Painting your bedroom or installing a new kitchen backsplash may not sound relaxing, but if there's a project that needs doing and a summer vacation will take a bite out of your budget to get it done, why not use your time off and the money you'll save by staying home to complete it?
Working with your hands is also a great way to practice mindfulness—the act of being fully present—for which there are scientifically proven benefits that are similar to those a relaxing vacation might also provide.


4. Entertain Yourself by Entertaining Others
Never seem to have the time to throw a dinner party or host a barbecue? Use your time off to invite friends over for dinner and wow them with that recipe for Chicken Kiev you saw on The Food Network and have been dying to try. A couple nights later, maybe fire up the grill and share brats and beverages and a few laughs with some buddies on the patio. Or finally have that family game night that was seemingly impossible to schedule while you were working so hard at your job.


5. Visit Family & Friends
Spending time with those you love is reason enough to visit friends and family, but if they also have room to put you and yours up, you can save on a costly motel/hotel room and make the trip more affordable. Just don't overstay your welcome. Remember these words from colonial wise man Benjamin Franklin: "Guests, like fish, begin to smell after three days."
If your family and/or friends don't have room for you to crash—or you don't want to impose on them—consider renting a nearby home, apartment, or room through home-sharing websites like Airbnb instead of checking in to a more expensive hotel room.


6. Explore Your Home Base
Sometimes hidden gems exist right in our own backyards. You might think you've done just about everything there is to do in your area, but you may be pleasantly surprised—particularly if you venture off your beaten path and out of your comfort zone. Helpful apps like DoStuff or HeyLets help you discover places to visit and events to attend near you.
Summer is also a key time of year for many festivals and celebrations. Visit festivals.com and enter your location to find a list of festivals coming to a venue near you. For festivals, craft shows, art fairs, and other events, try FairsandFestivals.net.


7. Take a Spontaneous Road Trip
Anyone who's ever taken a classic road trip knows that it's not the destination but the journey that matters. So, if you find yourself with no formal vacation plans, why not hop in the car, point it in a direction that intrigues you, and see where the road takes you? There are several trip-planning websites, such as Roadtrippers, that let you enter your proposed route and then populate it with popular attractions and sights to see along the way.
If money is tight, remember that it's not how far you go on the road but how far you let the road take you. And don't be afraid to get off the interstate and hit some of those two-lane highways—or off the asphalt altogether. You may discover a memorable diner or an antique store that you never would've come across sticking to the route your smartphone's navigation app told you to take.


8. Pamper Yourself and Yours
If you can't get away physically, then let your mind escape with a relaxing massage, pedicure, or facial—something you wouldn't ordinarily treat yourself to. Discount massages can be found on Groupon, or you might try looking into a nearby massage school, where students overseen by professional massage therapists hone their skills on your aching back for as little as $20.
Or consider eating at that restaurant you've heard so much about but was a little pricey for everyday dining. If you're forgoing a traditional vacation, you can probably afford to splurge on the whole family for a night. If not, then maybe eat out at your usual eateries several times during your time off and give your family's designated cook a break from slaving over a hot stove.


9. Follow Your Passion
This is a broad category, but it includes all of the passion projects you told yourself you'd do if only you had the time. That "Great American Novel" you've been kicking around in your head for years? Well, what better time than a week or two off in summer to finally start it? Or maybe take a summer class on photography at your local community college? Or perhaps it's finally time to buckle down and get started with learning Spanish, like you've been telling yourself you'd do for years.
The point is, you've got time off, and you've got an itch you've been wanting to scratch, so go ahead and scratch it.


10. Allow Yourself to Goof Off
This may seem like the least productive option, but it can actually be extremely rewarding. Sleeping in or taking an afternoon nap—both of which you can't do when you're working—do wonders to recharge your batteries. Watching daytime TV, window shopping at the mall, or playing video games can also be a very relaxing way to spend an afternoon.
The point is that your brain needs downtime, so don't feel bad about accommodating it. And when you get right down to it, what is riding a rollercoaster or lying on a beach other than goofing off? So feel free to indulge in some guilt-free downtime on your "staycation" as well.
There'll be time enough to be productive again once you go back to work.
«

Return