Get More (for Less) Out of Your Vacation
---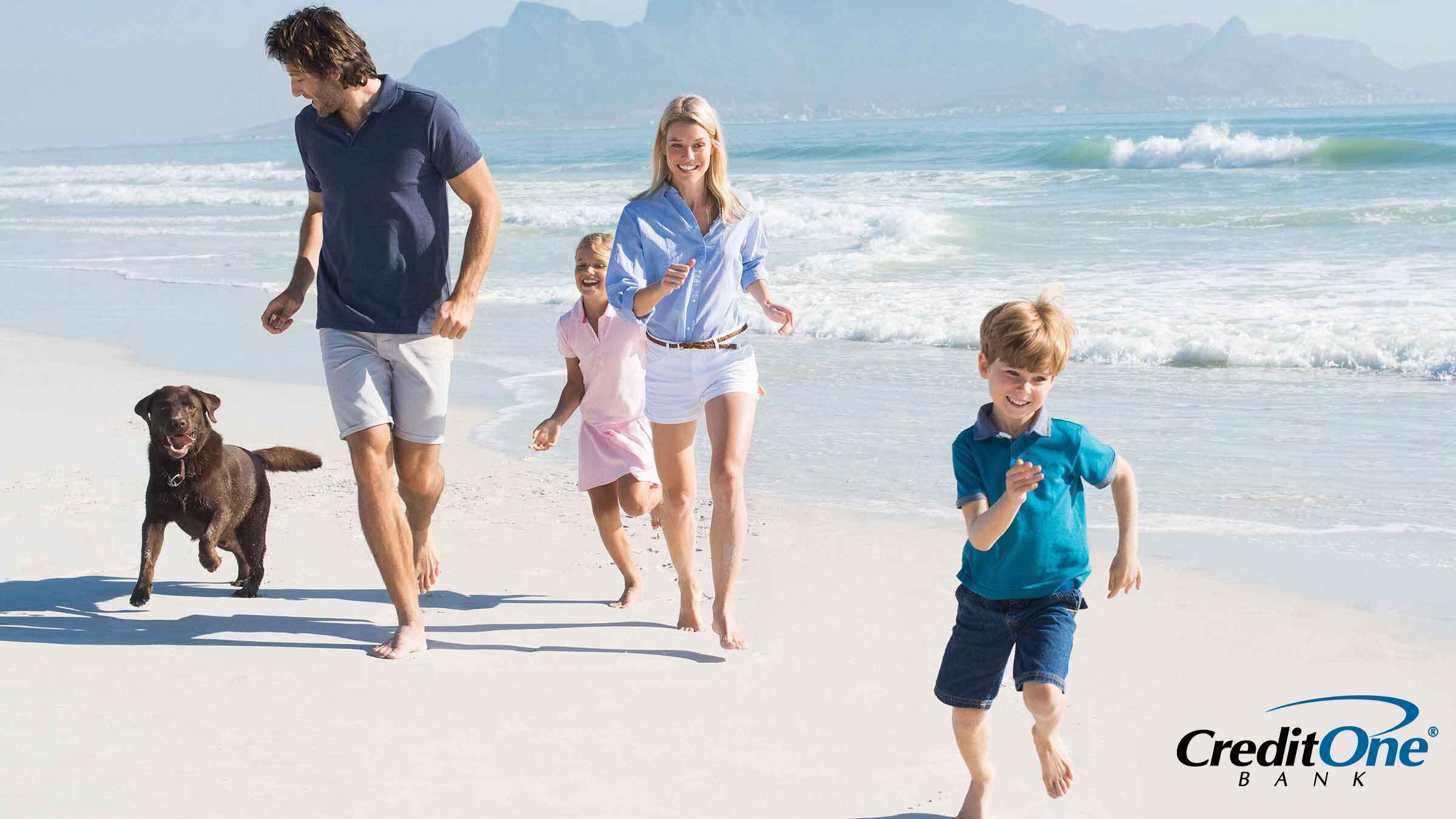 Americans work more hours and take less vacation than any other workers in the industrialized world. So when we actually get around to getting away, is it any wonder we're looking to stretch every dollar we work so hard for to its limit? Well, with a little strategic planning and savvy behavior, you can enjoy a satisfying vacation that will keep your enjoyment levels high and your stress levels low—because the last thing you want to do on your trip is worry about how you're going to pay for it when you get home.
Try these simple steps to get the most out of your hard-earned money on your next getaway:


1. Proactively Plan
The more time you devote to planning your vacation, the more efficiently and economically you can execute your plans. Before zeroing in on destinations, activities, and travel logistics, first make a budget and decide exactly how much you can afford to spend. Be honest with yourself and keep that number at the forefront of your mind throughout the rest of the planning process. A budget doesn't mean you can't still have an amazing trip; it just may mean your sand-in-the-toes beach escape will be to Florida instead of Bora Bora.
Once you decide on your destination, sign up for their travel guide, if available. These typically contain helpful maps and coupons to the most popular things to see and places to eat in that area. Also, follow it on social media for the latest information and deals before and during your visit.
Devote some time to researching flight, rental car, and hotel prices to find the best deals. Last-minute airfares are notorious for being more expensive, unless you get lucky and find fare specials that coincide with your departure date. If you know you're going to need airfare and a hotel and maybe even a rental car, bundling these items as a package can be a good way to save. Most major travel sites (Expedia, Travelocity, Hotwire, etc.) provide this option. You may get a great deal, say, on a hotel that offers a lower rate as a part of a bundled package—where the room rate isn't disclosed separately—than you would on that same room if booked by itself.
Be advised that travel sites are not always the best option; to stay competitive, airlines, hotels, and rental car companies offer lower fares/rates through their own websites, along with other benefits, such as more liberal cancellation policies.


2. Embrace the Shoulders
Heading to a warm, sunny beach during the winter or to a destination amusement park with the kids during the summer makes sense from a logistical perspective, but not as much from a financial one. Traveling during peak season usually means higher prices, bigger crowds, and less availability. But that doesn't mean you have to go to a ski resort in the summer and forego carving perfect S-turns into the slopes, or go to Disneyland in the winter, when Southern California gets most of its rain.
In the travel industry, there's a sweet spot known as the "shoulder season," which falls just after the higher prices and crowds of the "high" season and just before the less-pleasant weather of the "low" season. Shoulder seasons vary by location, but they usually fall somewhere in the autumn for predominantly summer destinations, like the Grand Canyon, and in the spring for predominantly winter destinations, like ski resorts or beach destinations.


3. Book with Better Lodge-istics
Unless you're camping and pitching a tent, lodging can be the priciest part of a vacation. But it doesn't have to be. Finding creative ways to save on your stay is key to getting the most bang for your vacation buck. If you absolutely have to book a hotel or motel, look for one with free amenities like complimentary breakfasts, in-room Wi-Fi, and swimming pools in order to save on food and entertainment expenditures.
Got a big family and plan to stay mostly in one area? Consider renting a vacation home; it's homier and usually cheaper per square foot than a cookie-cutter hotel room, and most have money-saving conveniences like kitchens and laundry facilities. Split the cost with friends or other family members to lower everyone's lodging fees. And, if you have a dog, many are pet-friendly for a nominal fee, which costs significantly less than a kennel or dog-sitter.
Finally, it doesn't get any more economical than staying with friends or family for free. While this may not be the most relaxing option, if part (or all) of your trip's purpose is to visit friends or family, what better way to spend time with them than to actually stay in their home?


4. Eat In, Splurge Out
No matter where you go, you have to eat. But eating out can take a big bite from a vacation budget, even if you fast-food it every meal. So, if you're staying somewhere with cooking facilities, why not eat in instead and apply the money you save toward entertainment? If trying out local restaurants is a necessary part of your travel experience, don't deny yourself, but try having at least some of your meals in, like breakfast or lunch, and splurge on evening dining.
When you do eat out, ask a few of the locals where to go. They may recommend some great places that are both off the beaten path and less expensive, as residents don't typically like to endure crowds or tourist prices.


5. Tame Transportation Costs
If you're going to fly, be aware that flights are generally cheaper mid-week, so try to book your trip to depart and arrive away from the weekend. While flying may be the quickest way to get somewhere, it's not necessarily the cheapest, particularly during peak times like summer or holidays. If your vacation destination is within driving distance, consider hitting the open road instead. It may take a bit longer, but it can save you money—particularly if you have a large family—and you can make exploring the area between your departure and arrival points part of your trip experience. It'll also save on other expenses associated with flying, like airport parking, transport to and from airports, and car rentals.
If you're planning on renting a car, ask yourself if you really need one. It can be a major expense, particularly with all the taxes added in, and rental cars often spend way more time parked than in use. Plus, parking fees at hotels, city streets and lots, and entertainment spots add up fast. Consider taking public transportation, cabs, or using Uber or Lyft to get around instead; you only pay when you need them, and you don't have to pay for gas or parking.


6. Have Fun for Less

Doing a lot of activities on vacation doesn't have to cost a lot. You may be able to save on pricier items, like amusement-park admissions, by purchasing them in advance or as part of a package. Many outdoor activities, such as spending the day at the beach or taking a hike, are free. Some state parks, museums, and historic attractions also offer free or reduced admission during the week, and most offer student and other discounts. So make sure your kids pack their student IDs and you pack your AAA card, pre-paid sightseeing passes, and any other cards that offer you discounts or rewards.
Instead of pretending not to see those friendly timeshare salespeople trying to make eye contact with you, consider attending one of their presentations. A couple of hours of your time could score you "free" entertainment that might otherwise be beyond your budget. You may even be able to earn a free or discounted trip to a timeshare destination by attending a presentation near your home, a promotion some timeshare companies use to entice prospective buyers. Just remember, you're under no obligation to say "yes" at the end of the sales pitch!


7. Reward Yourself

Booking flights, rooms, and cars with a credit card is not only convenient, it can also help pay for your trip if you use a cash back card. If you follow Tip #1 and start early, using a rewards card prior to your trip, especially on bigger-ticket items, can help offset some of your vacation costs. You can even earn points to help pay for your vacation by putting items associated with your trip, such as airfare, on your rewards card. And, if you charge vacation expenses to your credit card while on your trip, you can start earning rewards for next year's getaway as well!
8. Let the Deal Determine Your Destination
Perhaps the best way to save on a vacation is not to be married to any one place or time period for your trip. If you don't have your heart set on a specific location or days, consider picking a trip based on the best available deal. Your flexibility should pay off by rewarding you with affordable options you might not otherwise have considered. And, as any experienced traveler will tell you, sometimes the most memorable times are had in the least obvious places!
No matter where your travel plans take you, using a credit card over cash or a debit card can offer multiple benefits and advantages. It can also be a safer alternative—especially if you exercise a few common-sense fraud-prevention steps.