What to Bring on Your Next Road Trip
---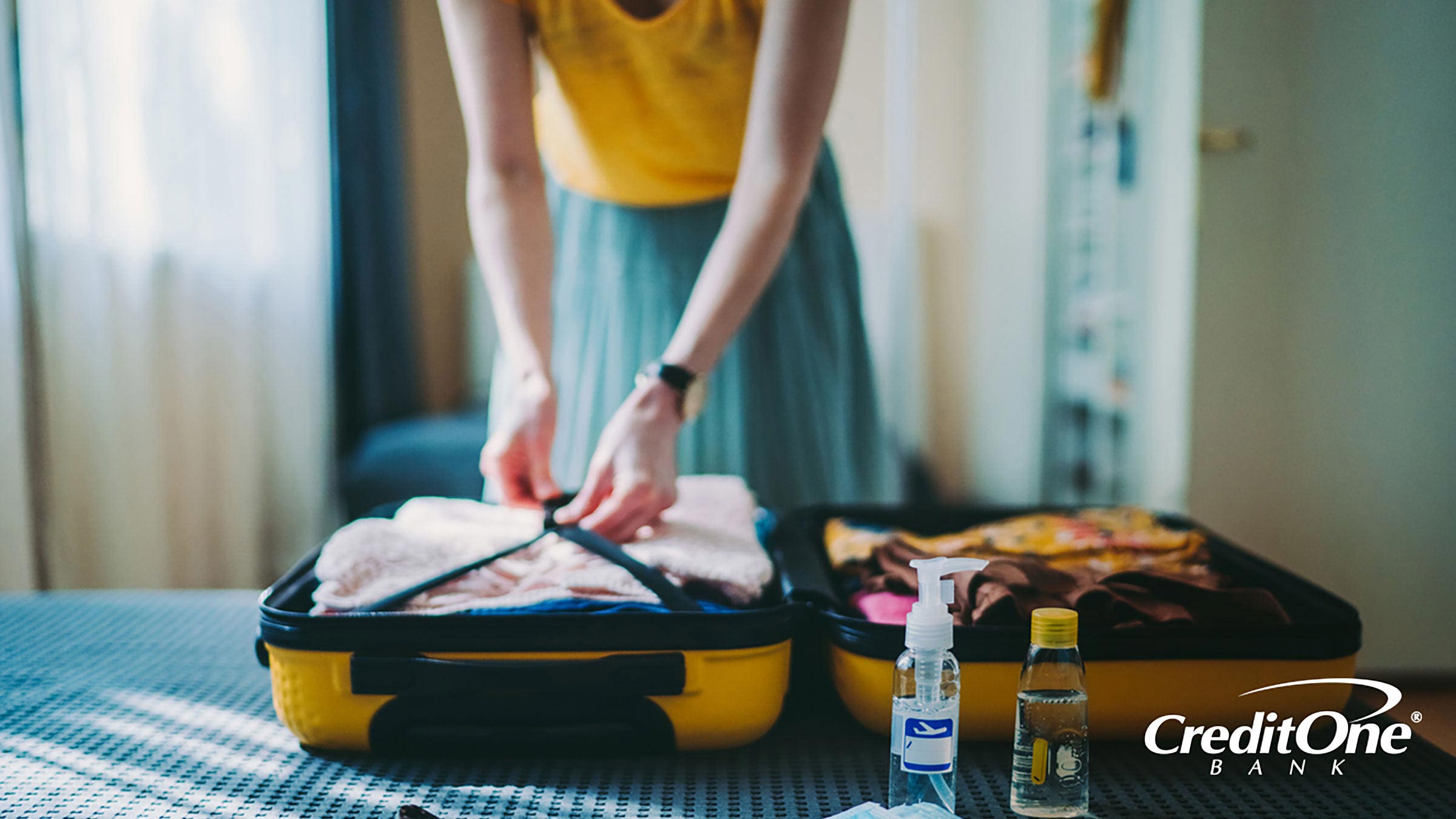 Are you ready to hit the road again? Have months of travel concerns and restrictions got you itching to get behind the wheel and take off on a good old-fashioned American road trip?
If you're one of the many out there thinking about hopping in your vehicle and exploring America's highways and byways, consider adding these items to your packing list before you depart:
Your Smartphone
As pervasive as smartphones are in our lives these days, it may not seem necessary to mention to bring your phone along on a road trip. But it's worth a reminder because of all that a smartphone can do for you on your trip. Once you arrive at your destination, feel free to turn it off and put it away, depending on how much you actually want to "get away" on your getaway.
Along with being your connection to your friends, family, and the outside world, your phone can also serve as your navigator, your source of music for road trip anthems, your camera to record all of the moments you're creating, and your conduit to social media so you can post your memories and share them with your followers.
Before you depart, make sure your phone is loaded with contact information for AAA, your auto insurance company, or any other organizations or people you may need to reach out to should you run into difficulties on the road. You may also want to take a picture of your driver license and proof of insurance, just in case you lose or misplace either.
And don't forget to pack a phone charger—preferably one you can plug directly into your dashboard so you can charge while driving. As useful as a cell phone can be, once its battery is drained, all of the above benefits go right out the window at 65 miles per hour.
A Credit Card
While hitting the road can provide a great sense of freedom, road trips are rarely free. You're most likely going to have to pay for your getaway, and a credit card is a great way to do so because it offers several advantages over cash or debit cards, including but not limited to:
A credit card is safer. If a credit card is lost or stolen, it can be canceled and replaced with a phone call. If cash is lost or stolen, it's usually gone for good. Credit cards also offer better protection against fraud than debit cards. Your liability for unauthorized purchases with a credit card is limited to $50; with a debit card, you could be liable for up to $500 in unauthorized purchases.
A credit card could earn you rewards. If you have a rewards credit card, and your road trip purchases qualify to earn you cash back rewards, points, airline miles, or any other types of rewards, those rewards could help offset the cost of your trip or earn you benefits that save you money on future excursions. Cash can't offer these benefits, and debit cards that offer rewards are rare.
A credit card is great for emergencies. If you need an emergency tow or are faced with a trip to an emergency room or some other unexpected bump in your road trip, a credit card can be a life-saver. It offers you an instant loan—up to what's available of your card's credit limit—to get through many potential emergencies, and it helps prevent you from having to carry large amounts of cash on you.
Should you need cash but don't have a debit card with you, or enough money in your bank account, you may be able to use your credit card for a cash advance. Just be aware that there may be additional fees and/or restrictions on a cash advance, so you may want to check with your credit card company before getting one.
Cash
As useful and widely accepted as credit cards are, you may still encounter certain merchants or situations on your road trip where only cash will do. For example, you may see something you want to purchase at a local farmers market and the vendor only accepts cash. Or you may wish to do business with a merchant that's having difficulties with their credit card terminal and can only conduct cash transactions.
To take advantage of the above benefits offered by your credit card, use it on your trip whenever you can. But it's still a good idea to bring along some spending cash. Just in case.
Effective Sunglasses
The most important goal of any road trip is keeping your vehicle on the road and you and your passengers safe. Not being able to see the road properly or suffering from eye fatigue can bring even the best-planned road trip to an abrupt end if it results in an accident or collision. So bring along a good pair of sunglasses that block out 99% or higher of UVA and UVB radiation and wear them when the sun is shining to reduce glare and eye strain. Copper or amber lenses tend to work the best for driving because they reduce glare and increase contrast.
A Good Neck Pillow
There's something about heading down the open road that's hypnotizing and can quickly bring on the need for a relaxing nap. We're talking passengers only, of course; if you're behind the wheel and getting sleepy, then pull into the nearest rest area before even considering a nap! Car seat headrests help, but an ergonomic neck pillow can be worth its weight in gold when getting down to serious car napping.
Neck pillows come in a multitude of sizes, shapes, and materials, so try a few on for size before selecting one for your next road trip. Or, if you've already got a favorite, remember to load it within easy reach before hitting the road.
Masks & Hand Sanitizer
Prior to 2020, not many of us would've bothered to pack these items. But since the COVID-19 pandemic, masks, hand sanitizer, and maybe even disposable gloves are a staple for a trip to the grocery store, so they're equally as important for a trip across your county, state, or country. While mask regulations may vary by state, county, and even city, you never know when you're going to need one, so pack enough on your road trip to abide by local regulations and keep yourself, and others, safe.
If you aren't doing so already, keep a small bottle of hand sanitizer in your car to help keep your hands clean every time you venture outside into the great unknown. Be sure to give your hands a dab after you're finished touching that self-serve gasoline pump that was touched by countless other hands before coming into contact with yours.
An Emergency First-Aid Kit
Nothing can bring a road trip down faster than you or your travel companion(s) suffering from a non-serious injury that quickly sucks the joy out of your adventure. We're talking an annoying poison ivy rash, a minor sunburn, a bee sting, a cut or bruise, or even a persistent headache. Smaller, non-life-threatening ailments. If you're suffering a potentially life-threatening injury, then obviously seek professional medical attention. But having the foresight to bring along some aspirin, bandages, topical ointments/salves, and other over-the-counter first aid items could save the day on your outing.
Your Sense of Adventure
Finally, perhaps the most important thing to remember to bring on your next road trip is your sense of adventure. After all, it's why many of us take road trips in the first place—to get away and see where the road takes us. So expect the unexpected and embrace it whenever you can. Some of life's best and most memorable moments are completely unplanned and totally spontaneous.
Trying to script every little moment of your trip may fill out your calendar, but it could leave you low on lasting memories. Be prepared for your trip, but also be prepared to let it take you places you may not have expected or envisioned. You may be surprised just how pleasantly surprised you are.