What is a Negative Balance on a Credit Card Statement?
---
A negative balance is the rare occasion where a credit card issuer owes a cardholder a balance. Read on to learn how this happens and what your options are if it happens to you.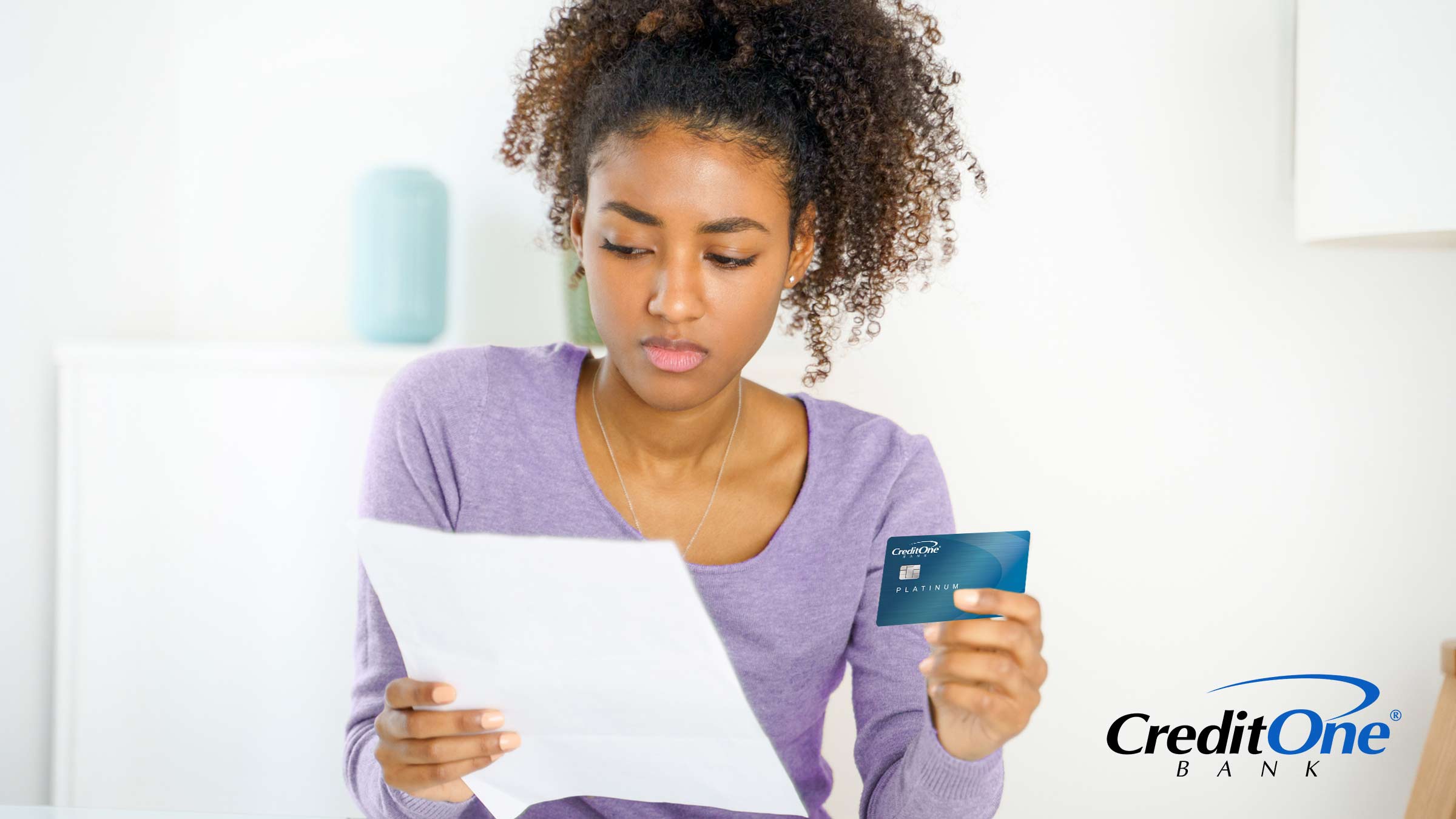 What is a negative credit card balance?
A negative credit card balance is when your balance is below zero, appearing as a negative amount. While this may seem like a bad thing, it's actually quite the opposite. This means that your credit card issuer owes you that amount of money instead of the other way around.
So, how does this happen? There are several ways to get a negative balance, such as:
Overpaying a credit card balance.
Receiving a refund for a returned purchase either after you've already paid off your balance or for more than your current balance.
A fraudulent charge reversal.
Receiving a statement credit after you've paid off your balance.
What to do about a negative credit card balance
So, the question is, what can you do with a negative balance on your account? You have options! You can:
Contact your credit card issuer and request it be refunded via check, money order, or direct deposit into a bank account. Per the Truth in Lending Act, issuers must refund the balance within seven business days of receiving your written request.
Think of your negative balance as a credit for future purchases. You can spend it by purchasing items with your credit card until the negative balance has been exhausted or you have a balance on your account again.
Do nothing and wait for a refund—as long as your contact information is current, your credit issuer will eventually send you a refund of the negative balance amount. While credit issuers may have their own policies to send refunds much earlier, the Truth in Lending Act requires them to make a good faith effort to refund any credit balance remaining in an account after six months without any action from you.
What if a closed account has a negative balance?
If you have a negative balance on a closed credit card account, you can still receive those funds from your former credit issuer.
The quickest route to get the refund would be to contact the credit issuer and request it. This will hopefully expedite the process and allow you to ensure the issuer has your latest contact information.
As with an active account, you can also simply do nothing and the credit issuer is required to return the funds to you after six months. However, the important thing to remember when it comes to the "do nothing and wait" route is that if the credit issuer doesn't have your latest contact information or bank account details—in other words, they don't know where to send your money—you could lose that money.
Does a negative balance impact your credit score?
No, a negative balance will not impact your credit score—in either a negative or positive way. Since a negative balance doesn't factor into your payment history, it isn't reported to any of the credit reporting agencies, which means it's not calculated into your credit score.
The bottom line with negative balances
Ultimately, while it may be frustrating to have overpaid a balance, there is nothing to worry about if you see a negative balance on your account. Not only are negative balances not harmful to your financial well-being, but also there are simple steps to either use the balance to your advantage or have it refunded.