What Is a Savings Account?
---
What is a savings account all about, and do you need one? Learn more in this article by Credit One Bank.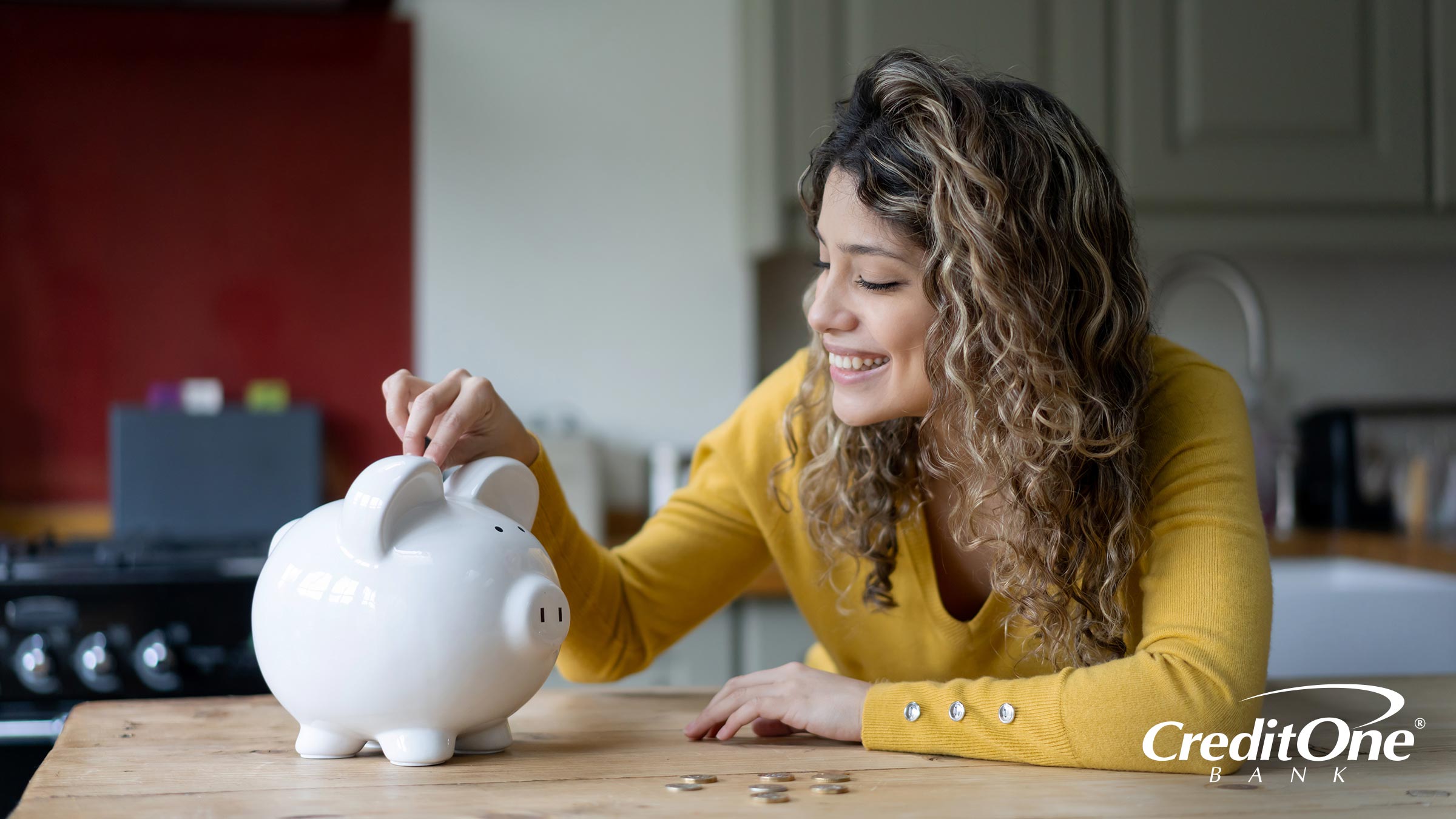 What is a Savings Account?
A savings account is an account offered by a bank or credit union that allows you to keep your money in a safe place while also earning interest. Savings accounts are considered "safe" because your money is federally insured for up to $250,000 per account owner, per insured bank. If the savings account is through a bank, it is insured by the Federal Deposit Insurance Corporation (FDIC); if it's through a credit union, it is insured by the National Credit Union Association (NCUA).
It's worth noting that you could potentially lose any money in a savings account over and above the $250,000 insurance limit, should the bank or credit union fail. However, you can easily avoid this risk by having multiple savings accounts with multiple financial institutions and keeping each individual account balance at or below $250,000.
How Does Interest Work on a Savings Account?
You earn interest on the balance of a savings account. Your balance is determined not just by the amount of money you've deposited or withdrawn, but also including any interest you've earned, which gets rolled into your balance total. That's because savings accounts pay compound interest, which means interest gets paid on your net deposits plus interest.
Say that you deposit $1,000 into a savings account that pays 1% interest. After one year, your $1,000 will have grown into $1,010 if interest is compounded annually. But most savings accounts compound interest daily, monthly, or quarterly, which means, depending on how frequently your account compounds interest, your $1,000 balance will earn more than $10 in interest its first year. The more frequently interest is compounded, the more interest you will earn, assuming you leave your deposit untouched.
To calculate compound interest for annual, semi-annual, monthly, or daily compounding periods, check out this compound interest calculator from investor.gov.
How Much Interest Does a Savings Account Earn?
The interest rate paid on a savings account varies by financial institution and by the type of savings account it is. As of September 20, 2021, the national average for interest paid on traditional savings accounts was 0.06 percent. This is twice the rate of the national average paid by interest-bearing checking accounts, which was only 0.03 percent.
There are savings accounts known as high-yield savings accounts that pay higher interest rates than traditional savings accounts—typically 20 to 25 times the national interest rate average for traditional accounts. However, because they pay more interest, high-yield savings accounts usually require much higher initial deposits, typically require you to maintain a minimum balance with the account, and may charge additional fees that standard savings accounts do not. 
Do Savings Accounts Charge Fees?
The most common fees charged by savings accounts are monthly maintenance fees and excessive withdrawal fees. Most savings accounts come with an ATM card, which allows you to make deposits or withdrawals through an automated teller machine, and there may be fees associated with those transactions as well.
It varies by financial institution, but some banks and credit unions may waive certain fees if you meet certain requirements. For example, they may waive the maintenance fee if you opt for paperless statements or maintain a minimum balance. Or they may waive ATM fees if you only use machines within a designated network.  
Why Do I Need a Savings Account?
Technically, you don't need a savings account. You may be able to get by just fine with a checking account, a money market account, or no bank account at all. Some checking accounts pay interest—although usually substantially less than a savings account (see the previous section). This is because a checking account is considered a transactional account and is more for conducting the business of paying for daily living expenses and purchases, whereas a savings account is designed more for deposits to earn interest and grow.
If you have some money you want to earn interest on, or just need a safe place to keep your money while you explore other options, a savings account is a viable option that's easy to open.
What Do I Need to Open a Savings Account?
You will typically need to supply the following information to open a savings account:
Your Social Security number
Your date of birth
Your address
Contact information—phone number, email, etc.
You will also need to present a government-issued ID, such as a driver license or passport—unless you already have a checking account with the same bank or credit union. Some banks may also require you to show a utility bill or some other type of bill as proof of your address. Finally, you're going to need money to fund your initial deposit, which can be either cash or a check.
A savings account can be a good vehicle for getting on the road to saving money, especially if you're new to the process or banking in general. Responsibly managing a savings account helps build fiscal muscles and solid behavior that could translate into other areas of your life, including effectively managing your credit and/or other investments such as stocks, bonds, or certificates of deposit.