What To Do For Fun When Saving Money
---
When you're trying to stay within your budget and looking for ways to save money, often the first expenses to go are for entertainment. Movie nights, trips to the amusement park, and dinners out can be costly – and make healthy budgeting impossible.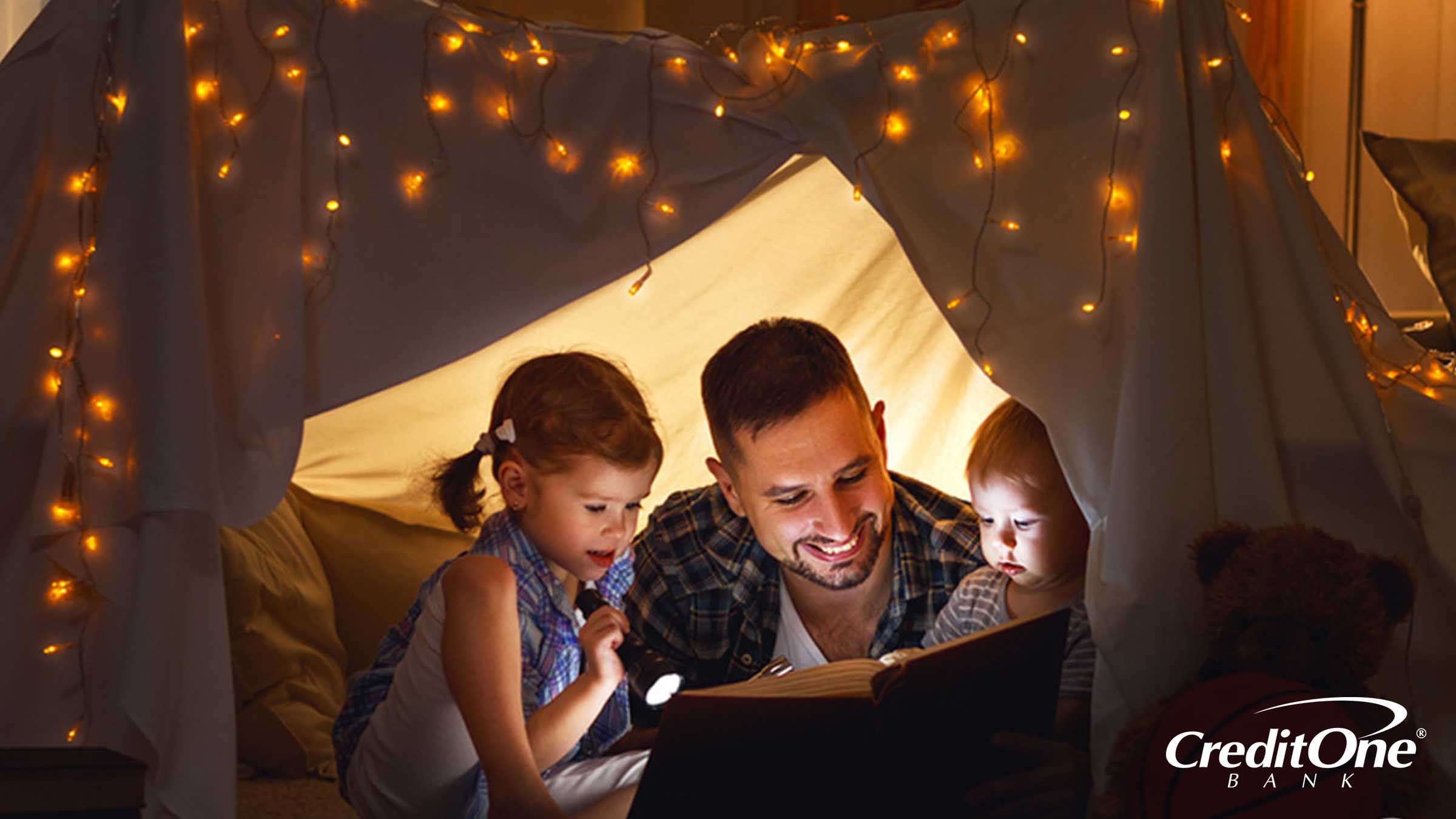 When you're trying to stay within your budget and looking for ways to save money, often the first expenses to go are for entertainment. Movie nights, trips to the amusement park, and dinners out can be costly – and make healthy budgeting impossible.

Does this mean you should give up the good times? Not at all! The assumption that you must spend money to have fun is just that: an assumption.
Budgeting and enjoying life are two things that don't have to contradict each other. In fact, you may even open up your world as you explore all the entertaining free activities for you and your family to explore in your area! Go grab your shoes and head out the door to explore or build a story-time fort at home and have a great time.
Ready to find out how to save money, stay within your budget, improve your credit, and live life to the fullest? Check out these money-saving tips and ideas for budget-friendly fun.
Free Art Fairs and Local Cultural Events
Most cities offer a variety of free activities. From cultural dance performances to local craft shows, look for the free events in your area on your local community website, the city paper, or contact the local visitors' center. Especially during the warmer months and around the holidays, there's usually plenty going on every weekend.
Depending on where you live, some cities offer weekly art crawls with live music, face painting, and more. It can also be entertaining to wander through the local outdoor flea markets and farmer's markets. You never know what treasures you'll find for a couple of dollars.
Community fairs and festivals are always good times for the whole family. While they are free to enter, there are also usually plenty of opportunities to spend. How to budget at a festival lined with expensive food and activity booths? Bring your own snacks and water and avoid the overpriced novelty games!
Exchange Volunteer Hours for Free Admission
Do you love going to concerts and big art festivals but want to avoid funding high entry prices with your credit card? Many venues and events will offer free admission if you sign up to volunteer. Working the ticket counter, guiding traffic in the parking lot, or working any other volunteer job for a few hours will help to cut labor costs for the concert hall, county fair, convention center, or other venue. So, you're effectively supporting the arts while also benefiting your wallet.
This is a great money-saving tip as you'll get to enjoy some amazing events without even touching your budget—and you'll have a rewarding time volunteering.
Check Online for Savings and Special Deals
When looking for fun activities, always check out an event's web page or social media sites for exclusive deals, early bird sales, and offers for savings. Especially when it comes closer to the time of the event, promoters and venues may list last-minute offers on their Facebook, Twitter, or Instagram pages to sell any remaining tickets.
You can join event groups and follow venues on social media to make sure you hear about deals, or simply search using an event's hashtag. Also, don't forget to see what rewards you are eligible for through your Visa® Rewards card or through any other card that offers great rewards.
Cut the Cord
Your monthly internet bill is probably a necessary expense so why not use this to your advantage to save on other entertainment costs? Using streaming services such as Netflix and Hulu, you can lower your expenses by eliminating that large monthly satellite bill and still have access to your favorite shows, movies, and sports programming. You can save even more by putting your monthly streaming bills on your credit card to earn additional reward points and show you can responsibly use credit.
Depending on where you live, you can also opt for an over-the-air digital antenna which works well for capturing local news and sports.
Explore Mother Nature
Sometimes the best things in life actually are free. Is there anything more fantastic than the breathtaking scenic views that a hike in your nearby national park offers? Great adventure-filled and virtually free outdoor activities include stargazing—bring some cocoa and test out your astronomy knowledge—geocaching, fishing, camping, or spending a day building sand castles at the beach.
You may have to pay a little for gas and parking, but that's it. You can also find affordable used gear at thrift stores, consignment shops, and online classified ads to make your outings even more budget-friendly!
Have Fun at Home
Set up your favorite classic movie and break out a board game or start up a Pinterest inspired craft project in your living room for some budget friendly entertainment. Engaging your imagination and interacting with friends and family can be some of the most rewarding experiences found.
Use Online Hospitality Services
Even when you are trying to find ways to save money, you can still go on those much-needed weekend adventures. Instead of booking a hotel, check out all the alternative options available today like Airbnb, homestays, and hostels. Also, sometimes nightly rates are cheaper through a hospitality service, so make sure you shop around.
Your Local Library
A lot of people overlook their library, but this is one place that is always a hub of opportunity. You can rent books and DVDs for free. If you have kids, most libraries offer weekly story times, children's contests, crafting classes, and other events for free. You won't just stay within budget, you and your kids can learn something new.
Follow These Budgeting Tips and Have Fun!
How to budget and still enjoy life? You just have to be a little creative. When you start exploring your options, you'll find that your struggle isn't finding what to do, but having to decide which free fun activity to choose!