10 Ways to Save Money in College
---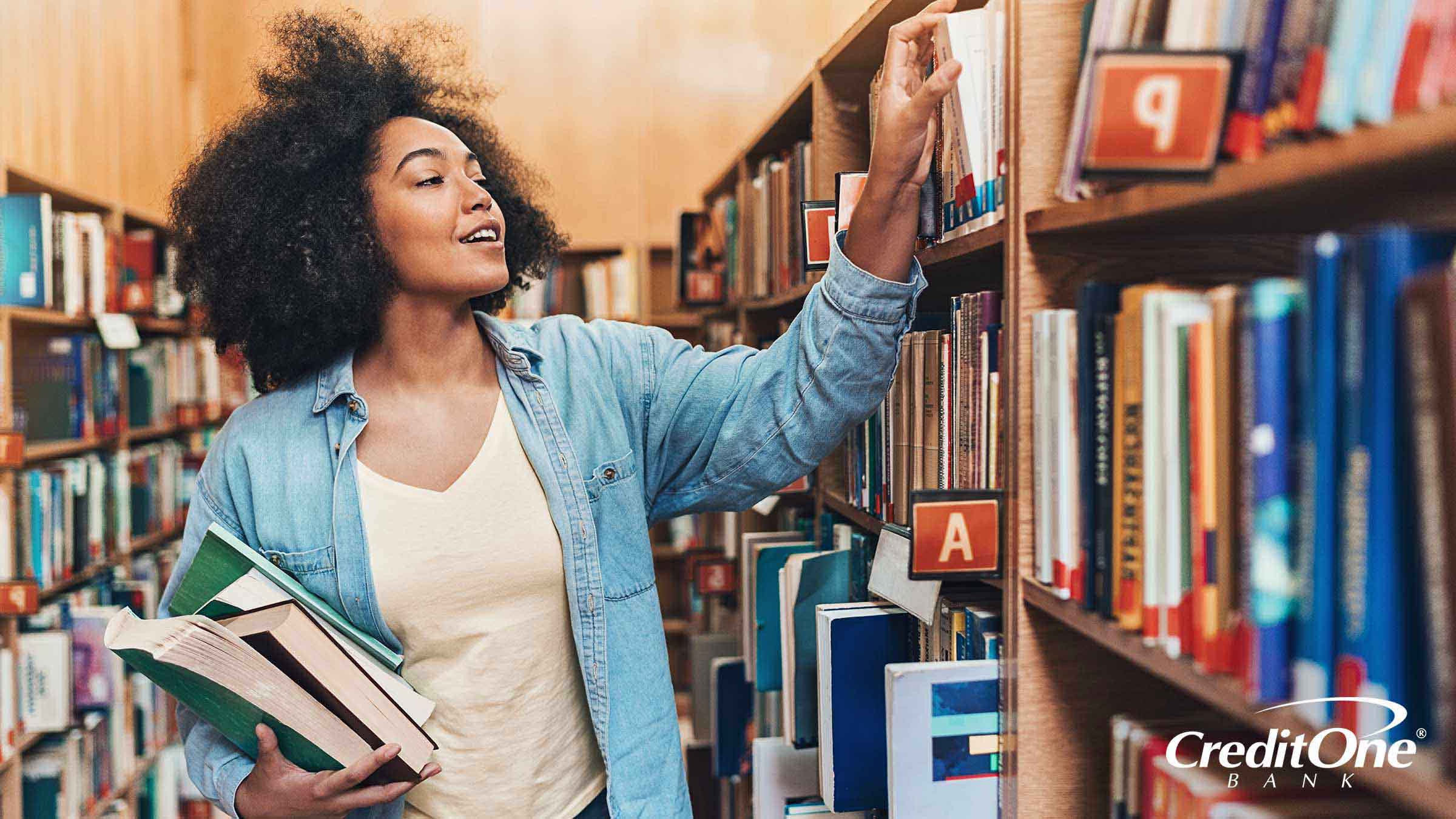 Going to college can be exciting. If you're like many college students, it may be the first time you've lived on your own, which might seem like a dream come true. But it may also be the first time you've ever had to live on a budget and manage your money on your own. And the expenses that accompany college living could quickly turn your dream into a nightmare of snowballing debt if you're not careful.
Here are 10 tips to help you save money and live within your means while still enjoying the college experience.
1. Set a Budget and Stick to It
Creating a budget may not be at the top of your to-do list as you prepare to leave for school, but if you want to keep your spending in check, it's worth taking some time to make one. Put together a list of expenses and how much you plan to spend on each. Then stick to it. It's okay to leave some wiggle room in your budget for having a little fun. Just make sure you don't go overboard.
2. Keep Dorm Décor Understated
From glossy magazine spreads to online photos from retailers trying to convince you that you need the latest accessories, it's easy to get caught up in the idea that your college living space needs to look like something out of HGTV. But the cost of décor can add up quickly. To save money, keep the decorating to a minimum or use items you already own to make your dorm room feel like home.
3. Buy Used Textbooks
Even in today's electronic age, textbooks are a necessity for many classes. But the cost to buy them can take a big bite out of your budget. It's easy to spend several hundred dollars or more on textbooks for a single term.
To reduce the amount you spend, consider buying used textbooks that are in good condition, or renting books. According to The College Investor website, you may be able to save up to 90% by buying used books. Plus, you might be able to recoup some of your money by selling them back at the end of the semester when classes are over.
4. Eat In
Going out to eat for a special occasion or to switch things up every now and then can be a fun change of pace. But if you do it on a regular basis, you'll blow your food budget quickly.
Plan to eat most of your meals at the dining hall or your apartment, and reserve going out for special occasions. When you do go out to eat, check out happy-hour discounts or other restaurant promotions near campus to save money.
5. Attend Free Events
Many colleges and universities offer free events such as movies, lectures, concerts, art shows, sporting events, and more. Check out your school's calendar of events to find out what they're offering and take advantage of it. You can also check out recreational activities the towns and cities near your school have going on. Chances are you'll find at least a couple of free activities that interest you, especially if you go to school in or near a big city.
6. Take Advantage of Student Discounts
Many companies offer discounts to students who show a valid student identification. You may be able to get reduced prices on computers, software, movie tickets, cell phone plans, theater tickets, museum admissions, and more. And remember, if you don't see a discount advertised for students, it never hurts to ask.
7. Split Expenses with Roommates
There's no need for you and your roommates to each bring a mini fridge and a microwave to campus. Talk to each other before you arrive at school to decide which items each person is responsible for bringing. Doing so could save you from doubling down on things you don't need two of and save you all a few bucks.
8. Borrow Big-Ticket Items or Buy Them Used
If you can borrow, or buy expensive items used, you should be able to save even more. Talk to your friends and family to find out whether they're planning to get rid of things they no longer use that are still in decent condition. You may be able to borrow that mini fridge you were planning to buy—or at least get it at a reduced price.
9. Bundle and Save
Many stores and online retailers offer dorm essentials like sheets, comforters, storage containers, hangers, etc. in sets. You may be able to save money by buying a set instead of purchasing each item separately. Just search "dorm bundles" to be served up an extensive list of companies offering bundled savings.
10. Buy in Bulk
Buying groceries and supplies such as non-perishable food, toiletries, paper products, and cleaning products in bulk is a great way to save money. Consider stocking up before you head to school or even splitting a warehouse club membership with your roommates.
Along with your academic studies, college is also a great place to learn the value of a dollar. By practicing these tips and more, you should be able to ace that lesson and put away a few dollars for some of the more fun aspects of college—like a spring break getaway! But just like getting good grades is on you, so is making your money stretch.