Protecting Against Identity Theft During College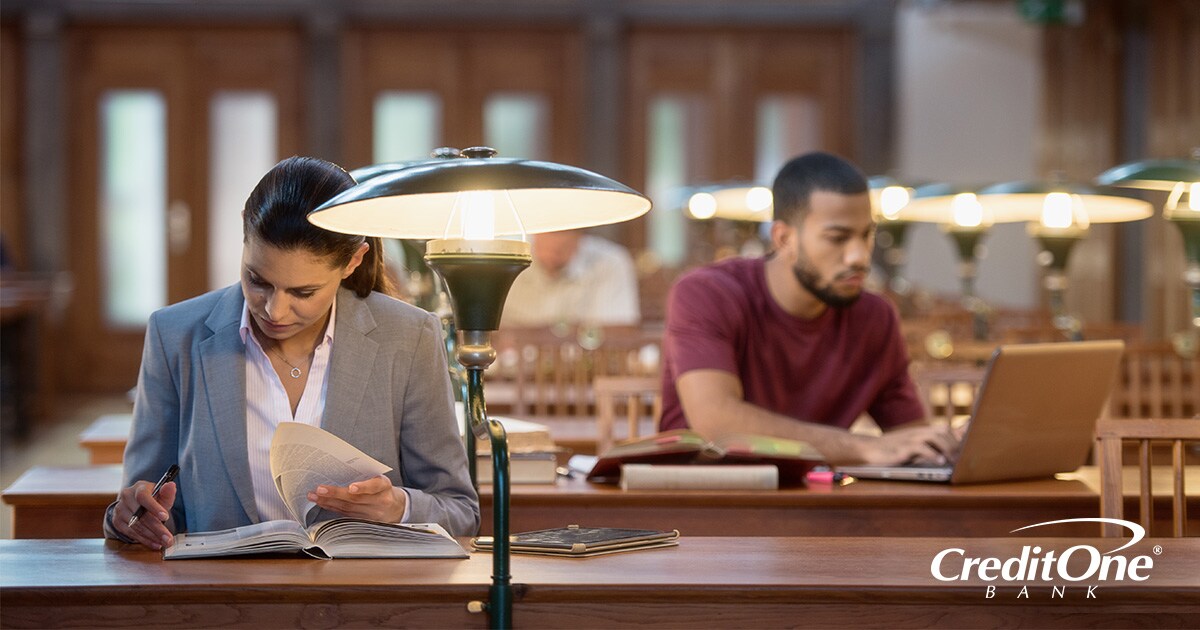 Going to college should ideally be a time of discovery, learning, and new experiences. Unfortunately, identity thieves may view your college years as a prime time to go after your personal information in order to make fraudulent purchases or open unauthorized accounts. And discovering an unauthorized credit card on your credit report, learning your personal information has been compromised, and experiencing identity theft firsthand is not a situation any college student should have to go through.
A Javelin Identity Fraud study revealed college students as the demographic segment least likely to be concerned about fraud. This lackadaisical attitude toward fraud may explain why the same study found college students were four times more likely to become victims of familiar fraud—fraud using your information committed by someone you know.
Here are eight steps college students can take to help avoid the unpleasant lesson of dealing with identity theft while pursuing higher education.


1. Be Stingy with Your Social Security Number
A Social Security number (SSN) is like the Holy Grail to identity thieves because it's required to open just about any kind of account and is typically harder to obtain than, say, a birth date or driver's license number. So you'll want to store your Social Security card somewhere safe—not carry it around in your wallet or purse with your credit cards and your driver's license—and you want to be very careful about when and where you give the number out.
While an SSN is required on certain forms like tax returns or applications for a student loan, you legally do not have to disclose it on dental or doctor forms just because a medical office asks for it—unless you are a Medicare or Medicaid recipient. So, if an entity asks you for this valuable piece of information, push back and ask them why they need it. If they don't have a good reason but still insist on having it, consider how badly you want or need the service or goods they're offering before providing your SSN.


2. Don't Get Too Personal on Social Media
Social media sites are fertile hunting grounds for identity thieves. Posting personal information, such as your date of birth or your mother's maiden name, provides identity thieves with valuable data they may be able to use to open fraudulent accounts in your name.
Don't post your schedule for all to see either. Announcing to the world when you'll be in class or which winter weekend you and your roommate will be in the mountains shredding the slopes on your snowboards lets thieves—both classic and identity types—know when an opportune time to break into your room and steal your possessions or personal information might be.


3. Start Shredding
No, not like in the just-mentioned snowboarding weekend scenario, but as in shredding any documents containing sensitive information. Dumpster diving is a gold mine for identity thieves, so do your part to make sure all they find in your dumpster are empty soda cans, greasy pizza boxes, and other meaningless student trash they can't use to commit fraud.


4. Adopt a Closed-Door Policy
If you're away at school and living in a dormitory, fraternity, or sorority, it can be easy to forget to lock your room door before heading off to class. You may also enjoy having your new college friends drop by to socialize, so you leave your door unlocked to be more hospitable.
Put that lock on your door to work. A thief, including one posing as a "friend," can't get to your computer or phone or personal information if they can't get into your room. So lock the door behind you and make sure your roommates do the same. Also make sure you securely stow your valuables and any personal information when you're not in the room.


5. Exercise Control Over Your Computer (and Phone)
Should your computer or smartphone ever be stolen or compromised, you don't want an identity thief to have the proverbial keys to your kingdom. One way to ensure this doesn't happen is to password protect them with a strong password. So don't make it "1-2-3-4" or your birthday or your girlfriend's name or anything else someone who knows a bit about you might easily guess.
Also, make sure your hard drive isn't loaded with sensitive information, such as a tax return or any other forms containing your SSN, driver's license number, etc. Delete this type of information regularly, and avoid emailing it, as it will still show up in your emails even if you've deleted it off your hard drive. It's important to use strong, unique passwords for your email and other accounts as well. And never use the same password for more than one account.


6. Be Wary of Public WiFi
It doesn't matter how securely you store information on your phone or computer if you're sending it over an unsecured public network, which fraudsters may be able to access. So, if you're tempted to send sensitive information over the free unsecured WiFi network at the local coffee shop or student union building, don't. Wait until you have access to a secure, password-protected network. If public WiFi is your only option, follow these steps for a safer online experience.


7. Don't Take the Bait from Phishers
College is a time to be open to exploring new things and ideas, but a healthy dose of skepticism could help you avoid getting scammed by phishing and spoofing emails. A Webroot survey revealed that college students may also be the most vulnerable group when it comes to attacks from ransomware, which can hijack your phone or computer.
If you receive a suspicious email asking you for personal information via email, phone, or a suspect website, it may be a phishing or spoofing attempt. This infographic outlines several steps you can take to avoid getting hooked by phishing scams.


8. Study Your Statements—and Reports
Don't just pore over textbooks while in college—carefully scrutinize your account statements as well for signs of fraudulent activity. Study your credit reports as well in order to detect any unauthorized accounts opened in your name. By federal law, you are entitled to a free copy of each of your credit reports—you have three: Experian®, Equifax®, and TransUnion®—annually. Be sure to check all three, as any fraudulent activity may not show up on all of them. You can order your free credit reports by visiting AnnualCreditReport.com.


The college years can be some of the most memorable ones of your life. By exercising a little common sense and following the above tips, you can do your part to hopefully prevent identity theft from becoming one of those enduring memories.
«

Return