Help! My Identity Got Stolen!
---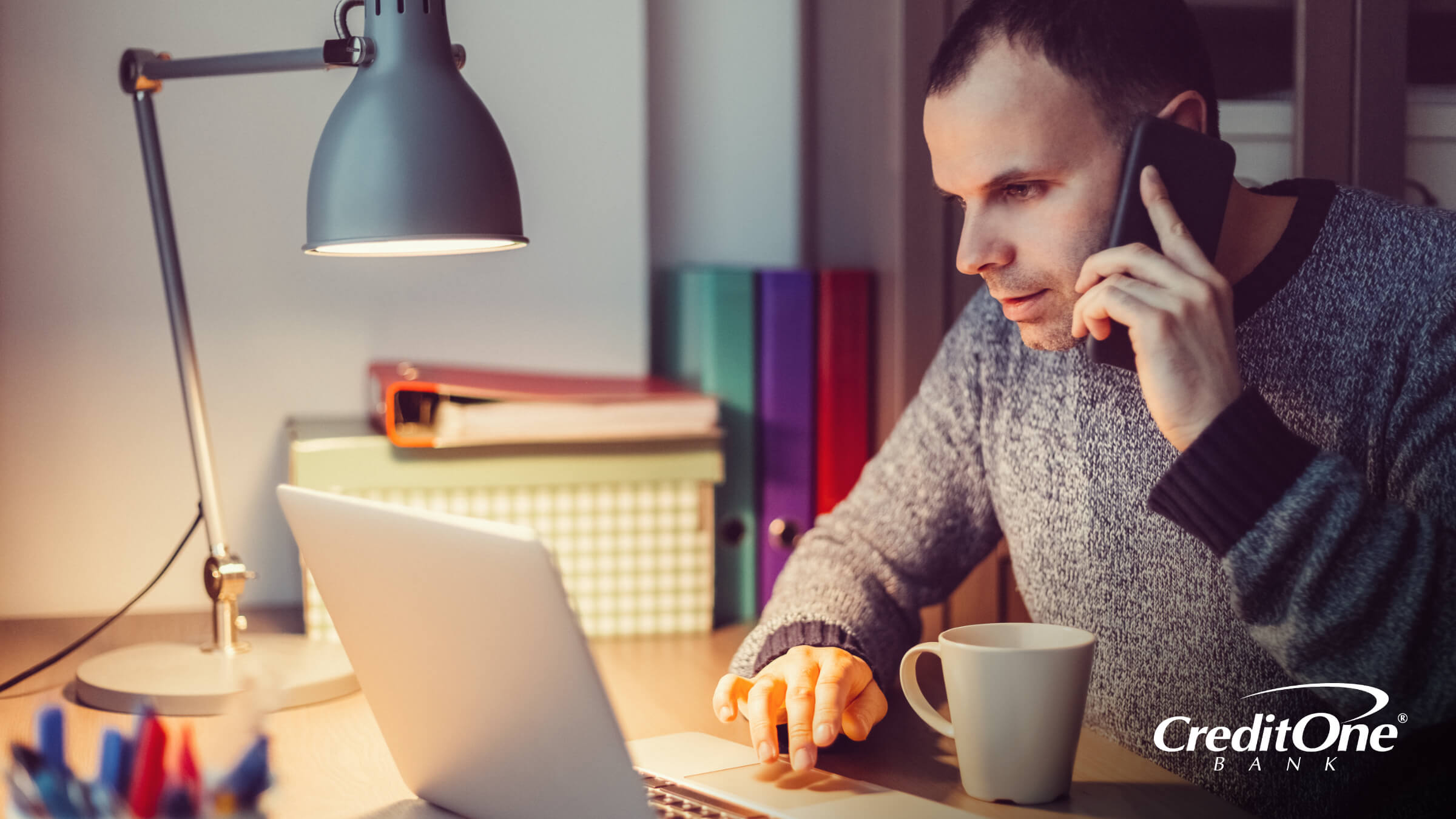 It's Tuesday morning, you've just finished spin class, and you're rewarding yourself with a smoothie. As the cashier rings up your much-deserved smoothie, he frowns. Your credit card has been declined.
Back at home, you check your account. There they are: six transactions you don't recognize. You've heard about this before, but you never thought it could happen to you. You have become a victim of identity theft.
Credit card fraud and identity theft are major problems. Nearly 60 million Americans have been affected by identity theft, including 15 million in 2017 alone. And 46% of Americans were victims of credit card fraud between 2013 and 2017. Even if and when victims are able to get their money back, resolving these cases can take months and cause a whole lot of stress.
The good news? There are simple steps you can take to help rectify the problem once it has happened. Here are a few suggestions:
1. Contact the card-issuer to close the account and dispute fraudulent charges.
Before you do anything else, call your credit card-issuer and let them know you suspect fraudulent activity on your account. They should immediately close the account to minimize the damage by preventing any additional unauthorized charges.
Once the account is closed, go through the last several weeks of transactions and note any you don't think you made. Sometimes fraudsters will start with very small transactions to see if you notice them, so don't overlook the little things. Dispute these charges with the card-issuer, following their dispute process. Most card-issuers will immediately issue you another card with a new account number that you can use while they investigate the disputed charges.
The good news is that, if the disputed charges on your credit card are determined to be fraudulent, the most you can be held liable for, by federal law, is $50. However, many credit card-issuers, including Credit One Bank, offer $0 fraud liability, which means you won't be held responsible for any of the fraudulent charges. With debit or ATM cards your liability can be higher, depending on the timing of when you discover and report suspected unauthorized charges.
2. Check your other accounts and bank statements.
Sometimes fraud is a one-off situation but, especially in cases of identity theft, your other accounts may be at risk. Carefully review your last three months of bank statements and transactions made on other credit card accounts. Now is also the time to change all of your passwords and set up two-factor authentication (an extra layer of protection) to many of your accounts.
3. Review your credit reports for suspicious activity.
Go to AnnualCreditReport.com to request a free copy of your credit report from each of the credit reporting agencies: Experian®, Equifax® and TransUnion®. Review each for suspicious or inaccurate information, such as new accounts you don't recall opening. If you find anything, dispute the error(s), following the credit reporting agency's dispute process. You'll also want to add a fraud alert with the agency. Placing this alert is free, and you only have to do it once because the agency you report it to will automatically notify the other two main agencies.
Credit reporting agencies are required to investigate reasonable claims within 30 days and to send you the results in writing.

4. Report your identity theft at IdentityTheft.gov.
This government site is a one-stop shop for dealing with identity theft. Report your situation to the Federal Trade Commission, and they will provide you with a customized recovery plan, including pre-filled forms and letters for filing police reports or disputing charges.
5. Keep an eye out for future fraud.
Unfortunately, falling victim to fraud or identity theft once means you're a high-priority target for future attempts, so you'll have to be especially vigilant to prevent it from happening again. If your personal information was exposed in a breach, you may be offered free credit monitoring. If not, consider signing up with a credible credit-monitoring provider—there are both free and for-a-fee services out there—so do your research.
This is also a good time to brush up on basic cyber hygiene. The vast majority of attempted cyber-attacks nationwide can be stopped by a few simple best practices, including:
Never accessing bank or credit accounts from public WiFi locations
Using unique, non-guessable passwords for each account
Avoid clicking on links in official-looking emails and instead going directly to the contacting organization's website by typing their URL into the browser
Never, ever carrying your Social Security card in your wallet or purse
Fraud and identity theft can be frustrating, frightening, and infuriating, but they don't have to ruin your day. Being both proactive and reactive should help minimize any damage and make the recovery process a bit less painful.