Shopping Online Safely with a Credit Card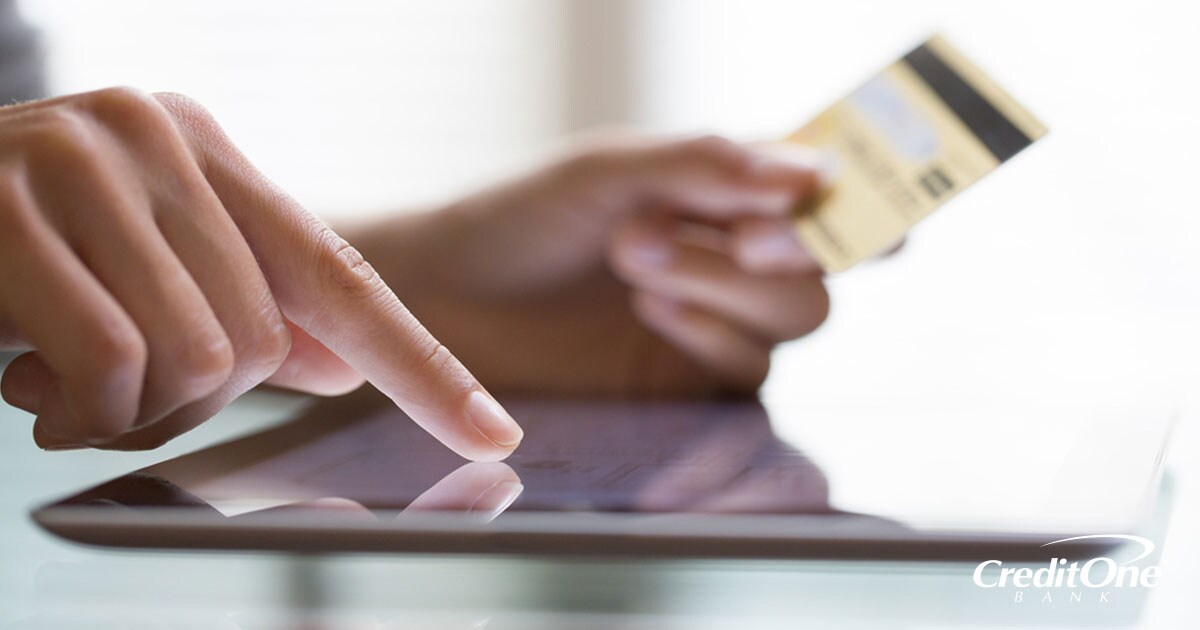 Online shopping is, without a doubt, one of the most convenient ways to shop. No lines or crowds. No searching for a parking spot or spending time hopping from store to store. But, as with most everything positive technology has brought us, there can be downsides as well— in the case of online shopping, the security risk that comes with browsing the wrong site, or entering your personal and financial information online.
Cyber security is something you should keep in mind when making online credit card purchases, debit purchases, or buying through your bank account with an ACH transaction. If an online retailer's account is breached, your private information could be vulnerable as well.
The good news is there's a lot you can do to stay protected. Increase the odds that you'll shop securely the next time you browse your favorite ecommerce sites by following these simple steps.


Use Secure Sites
When you are browsing the web, you'll notice that some sites have icons positioned in an easy-to-see location, indicating the website has been verified as safe by a third party. These "trust seal" indicate that the webmasters of a site have implemented technical enhancements or have taken extra measures to make their website more secure for users.
The most important trust badge to look for is the one for SSL (Secure Sockets Layer) encryption. You'll see the SSL badge in your browser's address bar, usually in the form of a green lock icon. If you don't see the green lock, you'll probably see a shadowed lock with a red slash through it instead.
What does the lack of a green lock indicate? You guessed it: a less secure site. If a website doesn't have the SSL badge, it means the webmasters haven't gone through a verification process to confirm their identity as the owners of the site. Word to the wise: if a website does not have a valid SSL certificate, many security-conscious users will find it to be lacking in trust and refrain from making ecommerce purchases or even avoid entering any personal information into the website.
Other trust badges to look for include:
Shipping or payment badges, which will show up on online payment forms
Money-back-guarantee badges
Third-party endorsements like the Better Business Bureau (BBB), TRUSTe, and GeoTrust
Security badges from computer security software companies like McAfee and Norton
What about WiFi security? Is the internet safe when you use secure sites even on public WiFi? If you are using a public internet service, such as at a library, airport, or coffee shop, you can't assume your browsing is safe. If you absolutely need to make a purchase while away from your private network, use your mobile phone's private hotspot rather than public WiFi.


Use Unique Passwords
With all your online shopping accounts, it's important to use strong passwords with unique characters, and to use a different password for every account. For example, it's better not to use obvious terms, like "password" or "computer." Nor should you use personal information like important dates, family names, or any information related to your personal history such as schools and old addresses. This info could become compromised during a security breach.
It's smart to use a mix of upper- and lower-case letters, numbers, and symbols. This will make each password for your online accounts extremely unique – and that much more difficult to crack.


Keep Your PC And Mobile Devices Up To Date
A lot of people don't realize this, but downloading the latest software updates for your devices helps to keep your browsing more secure. Also, if you are running antivirus and malware programs on your PC, it's important to routinely have the latest updates installed to ensure full protection.


Use Credit Cards Whenever Possible
When it comes to making purchases online, credit cards are the best option because of the added security they offer.
Generally, credit card issuers offer $0 fraud liability when suspected fraud is reported within 60 days. This eliminates a lot of the concerns with internet security and safe online shopping. If something happens, your card-issuer will usually reimburse you for the funds.
If you do use a debit card, always check with your bank to see what their card liability policy is.
For both credit and debit purchases, always report any suspicious activity to your bank right away. There are consumer protection laws in place that require financial institutions to keep you safe. For example, with a debit card, if you inform your bank within two days, your maximum liability cannot exceed $50.
What about ACH transactions – making purchases over the internet with your checking or banking account? Just as with using a credit or debit card for online shopping, monitor your accounts frequently and be sure to act quickly by contacting your bank if you notice anything is wrong. If you have to go through the process of having bank deposit account damage repaired, make sure you continue to monitor your transaction activity to watch out for other instances of fraud.


Be Vigilant With Your Financial Accounts
Fraud can happen within a matter of minutes. If you don't regularly check your bank account statements, as well as your credit card accounts and any deposit statements, it's hard to know when something happens.
What you can do to help stay on top of your accounts is to make a habit of looking over your accounts regularly. With cyber-attacks being as common as they are today, daily checking is a smart idea. You may also be able to set the fraud controls on your accounts so you receive real-time mobile device alerts. Most banking apps allow you to receive notifications when a certain amount of money is withdrawn or if there is any unusual activity. When you set up these types of alerts, you'll know about any fraudulent activity the second it occurs, giving you the chance to act right away.
Once you get into the habit of safe, secure internet browsing and staying on top of all activity that goes on with your financial accounts, taking these extra steps will feel like second nature. The reality is that cyber threats aren't going to go away. But that doesn't mean you ever have to fall victim to them.
«

Return