Tips for Building Credit as a College Student
---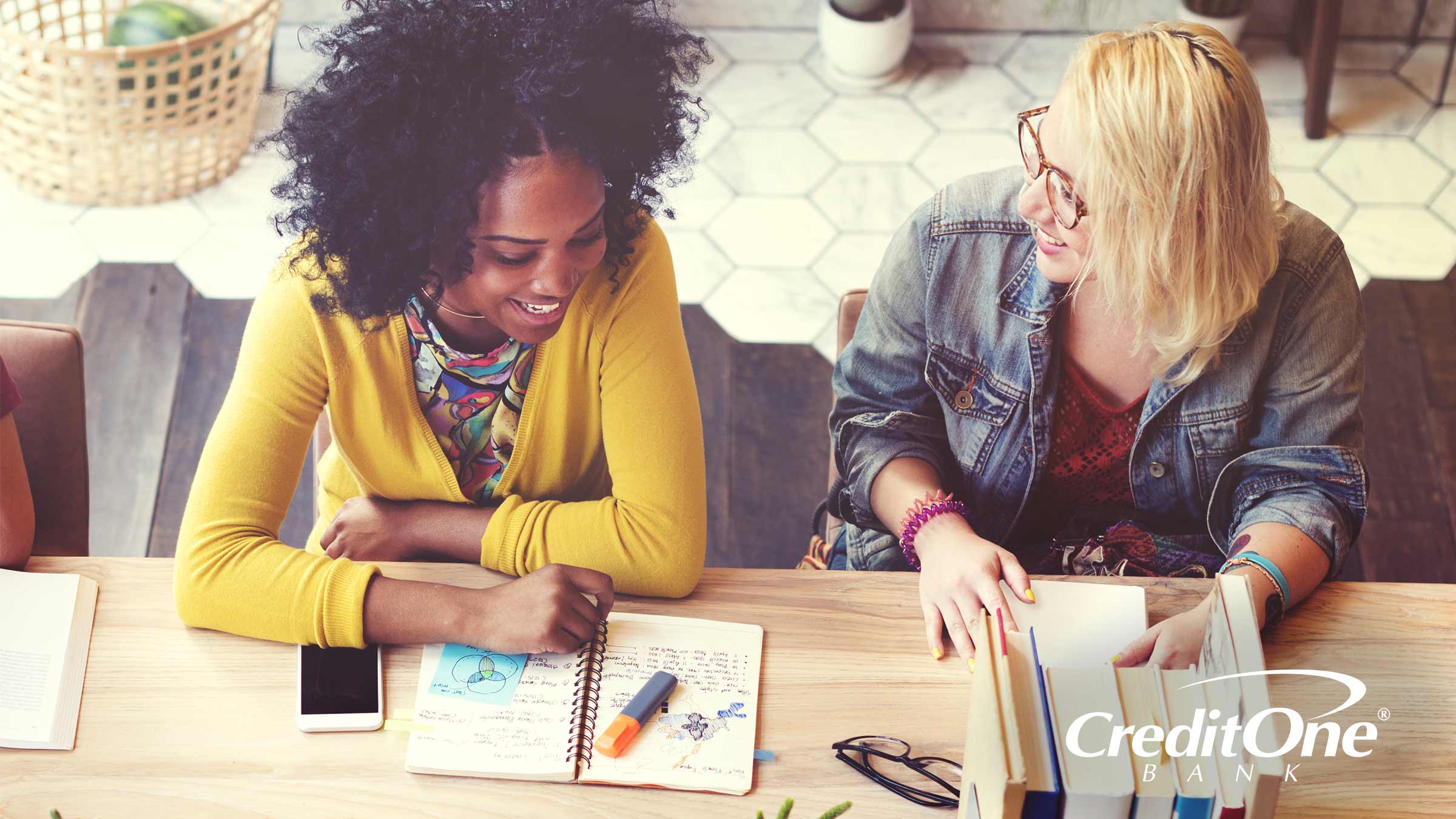 Exams. Tuition. Internships. Graduation.
College students have plenty to worry about at any given time, so it's no wonder that their credit score doesn't always make the list. However, college is actually the ideal time for students to begin building credit!
Do Student Credit Cards Build Credit?
Yes. While student credit cards may typically have lower credit limits than regular credit cards, they are a great way for students to build credit from scratch and learn good financial habits—assuming responsible use and timely payments. Student credit cards may also come with cash back rewards and other perks that are enticing for students.
The Importance of Credit to Students
The average 18-24 year old only has a credit score of around 630, which puts them in the "Poor Credit" range. A credit score in that range may impact several things, including:
Getting approved for a loan
Getting approved for a cell phone plan
Higher interest rates and insurance payments
The ability to land a job or an apartment after graduation, since potential landlords and even hiring managers can review credit reports
But good credit doesn't just happen overnight—it takes years of proven, responsible credit usage to build a solid track record and raise scores into the "Good" or "Excellent" range. It's key that students start working on their credit history early in order to graduate with a score that could open doors, not close them, in the future.
How Can College Students Start Building Credit?
Here are a few smart and simple ways that college students can get started down the road to good credit:
Open an entry-level credit card

It may be tempting to apply for a top tier card with flashy perks, but students should actually focus on starter credit cards, student credit cards, or credit cards for bad credit which they're more likely to be approved for. However, students should only apply for one credit card at a time, as too many applications at once can negatively affect their scores.

Become an authorized user on a parent's card

In order to be approved for a credit card, students will need to provide an independent source of income or have a co-signer over 21 years of age. Another option is for parents to add their student as an authorized user on an existing account. Depending on the creditor, payment history may not be reported on the student's credit report, but it does help them learn how to manage a credit card.

Use credit only for basic expenses

While opening a card is the first step toward a stronger credit score, using that card also plays a crucial role in building good credit. Students should aim to spend less than 30% of their credit limit on small expenses that they can afford to pay off in full each month such as filling up the car with gas or stocking up at the grocery store. Students should not, however, use credit cards to pay for expensive clothes, gadgets, or an entire spring break trip.

Make the most of credit rewards

When used responsibly, simple cash back credit cards can enable college students to get cash back on purchases they already make while building up their credit history.

Always pay on time

If there's one consistent factor in growing and maintaining a high credit score, it's making payments on time, every time. In fact, on-time payments make up 35% of a person's credit score! Students can take advantage of online tools such as email alerts or auto-scheduling to ensure they never miss a due date.

All in all, building good credit is a marathon, not a sprint. The earlier students start practicing good credit habits, the stronger their score will be once they graduate. Our credit cards come with 1% cash back rewards on eligible purchases to help college students start building credit for life after graduation.