---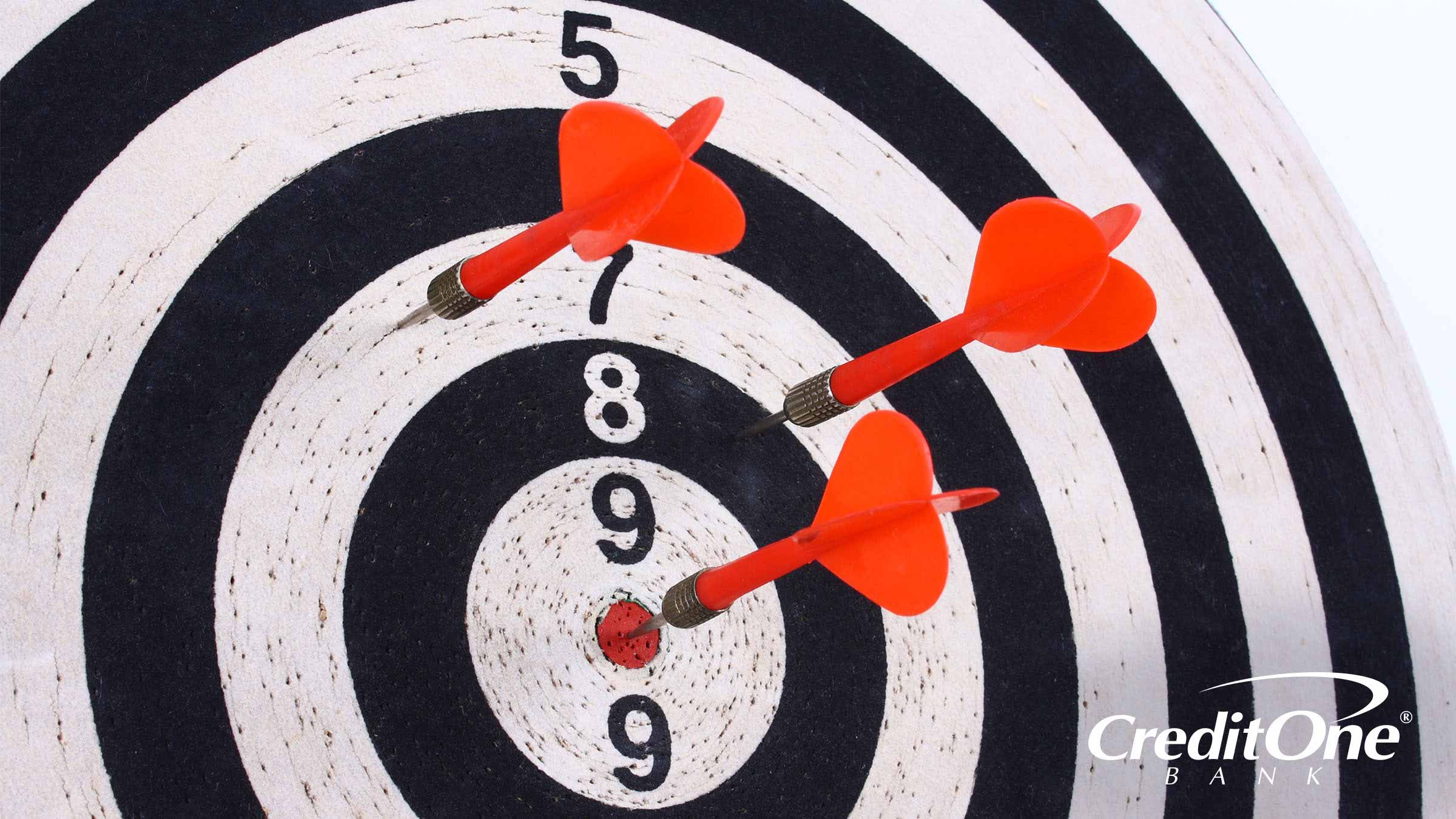 Do you know what your credit score is? According to a GOBankingRates survey, almost 40% of Americans do not. But knowing your credit score and where it falls in the range of credit scores could help you understand which types of credit or financial products you're likely to be approved for. It could also help you identify areas for improvement if your credit score needs some work, which is important because people with higher credit scores are more likely to be approved for credit and qualify for lower interest rates and better loan terms.
Two of the most popular credit scoring models—FICO® and VantageScore®—have base scoring ranges of 300 - 850. It's up to lenders to decide what they consider to be a good or bad score, but, in general, here's what you can expect:

| | | | | | |
| --- | --- | --- | --- | --- | --- |
|   | Poor | Fair | Good | Very Good | Exceptional |
| FICO® | 300-579 | 580-669 | 670-739 | 740-799 | 800-850 |
| | | | | | |
| --- | --- | --- | --- | --- | --- |
|   | Very Poor | Poor | Fair | Good | Excellent |
| | 300-499 | 500-600 | 601-660 | 661-780 | 781-850 |
Credit Invisible
This category isn't included in the tables above, but if you're just starting out, you may not have enough credit history in your credit reports to even generate a credit score. One out of 10 adults in the United States are credit invisible or don't have any recorded credit history with Experian®, Equifax®, or TransUnion®, the three major credit bureaus.
It's common for young adults or people who've recently moved to the United States to have "thin" credit files or no credit file at all. But without an established credit history, you may have trouble getting approved for a credit card, loan, or line of credit.

Fortunately, many lenders offer products such as secured credit cards and credit-builder loans that are designed to help people new to credit start off on the right financial foot or regain their financial footing if they've stumbled in the past. If you need to build a credit history, consider applying for one of these products to start building one. Or check out these other tips on how to build credit.
Poor Credit
With a "poor" credit score, it could be tough to qualify for any type of credit. Your application may be rejected based on your credit score alone. Some lenders that specialize in working with people who have bad credit may be willing to grant you credit, but they typically charge higher interest rates and don't offer the most favorable loan terms.
If you fall into this category, consider applying for a secured credit card or loan and, if you get one, make your payments on time, every time. With consistent on-time payments, you may see your score improve and get the opportunity to move up to an unsecured credit card in the future.

Fair Credit
If you have "fair" credit, you should have more options to choose from than if you fall into the "poor" range. You may be able to get a credit card, auto loan, or even a mortgage. But you'll probably pay a higher interest rate, and you typically won't be eligible for the most favorable loan terms. Depending on your credit request, some financial institutions will not accept the credit risk, so you may need to apply with a few different lenders to find one that will approve your credit application.
To improve your credit score and your chances of being approved in the future, be sure to, again, make your payments on time, every time, and keep your credit utilization down. Experts typically recommend keeping this important ratio below 30%.

Good Credit
If you have "good" credit, lenders will generally view you as someone who borrows more responsibly, and you'll likely be able to qualify for multiple types of credit. You also have a better chance of receiving decent interest rates and loan terms if your credit score falls in this range. However, you still may not qualify for the lowest available rates. So, shop around and compare offers between lenders to ensure you're getting the best possible deal.
If you want to continue improving your score, keep paying your bills on time and, if you have a lot of debt, work on reducing your debt levels.
Very Good
In this range, you'll likely have access to most types of credit, lower interest rates, and generally favorable repayment options. With "very good" credit, it's unlikely that your credit score will keep you from getting approved for credit; however, other factors, such as your salary or debt-to-income ratio, could.
If you've made it into this range, you're probably already doing a lot of things right, so increasing your credit score could take some time. Don't forget to apply for credit sparingly, and if you have older accounts that you no longer use, think twice before closing them. Closing older accounts may shorten the average age of your accounts, which could lower your credit score.

Excellent
Congratulations! If your credit score resides within this range, you'll typically qualify for the lowest rates and best terms. And your credit score shouldn't be the reason you don't get approved for credit. To keep your score in the "excellent" range, continue doing what you've been doing—it has obviously paid off!
Want to increase your credit score even more? Check out these traits of consumers with "perfect" credit scores.

Even if you won't be applying for credit any time soon, knowing your credit score range can help you understand what types of products you're likely to qualify for if you need a loan in the future. It can also help you identify areas that need work, so you can take steps to improve your score and increase your chances of being approved when you apply.
Ready to see if your credit score qualifies you for a Credit One Bank credit card? See if you Pre-Qualify in less than a minute without harming your credit score.