FICO® Score vs Credit Score
---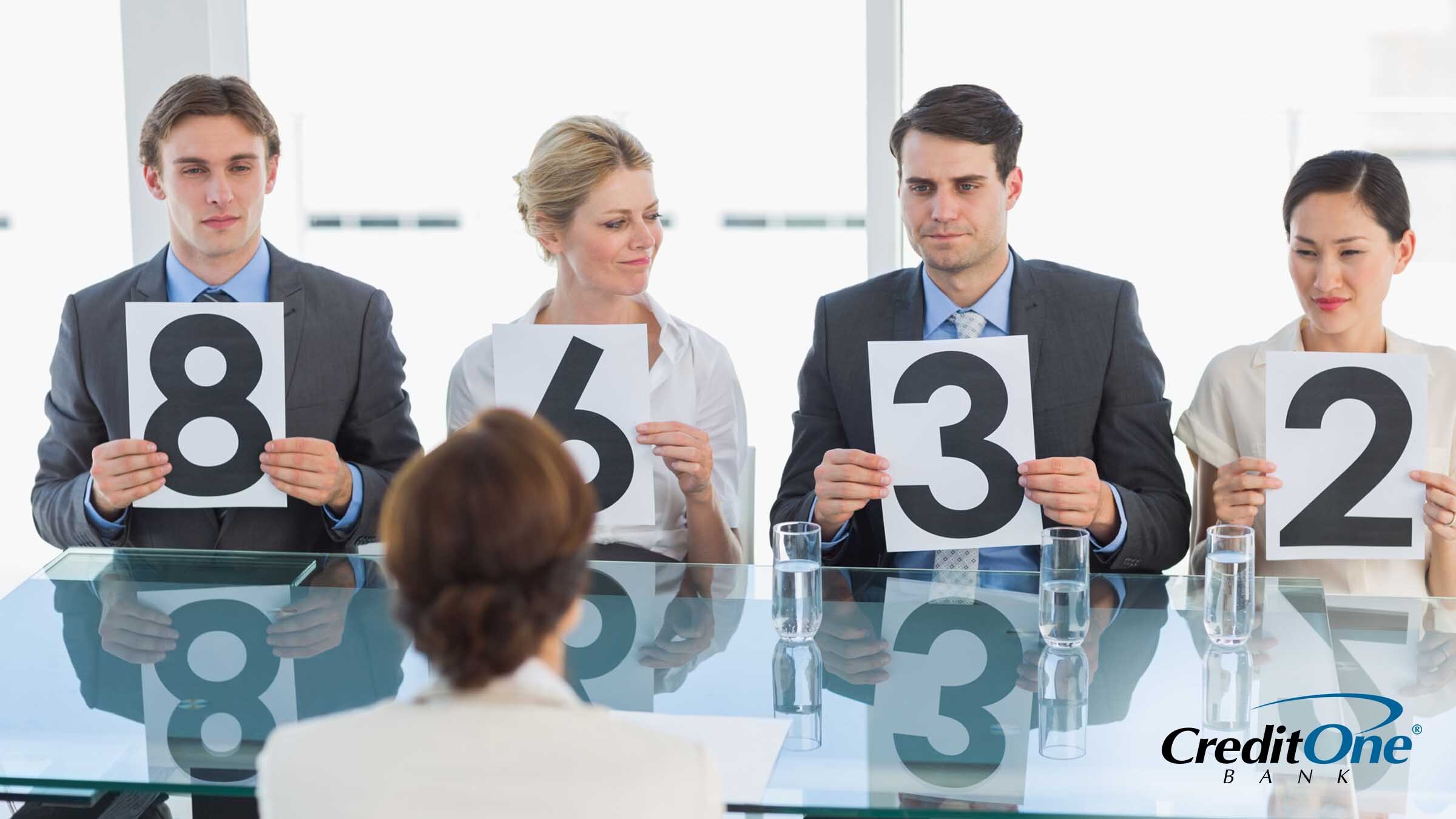 Your credit score can affect the type of car you drive, the credit cards you qualify for, where you live (both if you buy or rent a home), the job you get—even the premiums you pay for car insurance in some states. But just what is this mysterious three-digit number known as your credit score? And do you have only one?
Think of Your Credit Score as a Credit GPA

Just as a grade point average serves as an indicator of how a student is doing in school, a credit score sums up how well a consumer is doing managing their credit. Another way of putting it is that your credit score reflects your "creditworthiness."

The higher your credit score, the more attractive you typically are to someone considering extending you credit. It's likely not the only factor they'll consider, as things like income may also play a role in their decision to approve your credit application, but a good credit score indicates past responsible credit behavior, which helps potential lenders predict future behavior and hopefully minimize their risk in making lending decisions.
How Many Credit Scores Do You Actually Have?

This is a tricky question because the number of different types of credit scores used is continually changing. Along with the two major U.S. credit scoring models—FICO® Score and VantageScore®—there are also industry-specific scores, such as ones that specialize in automobile or mortgage lending. FICO alone has 28 credit scores commonly used by lenders at the time of this writing. On top of that, existing credit scoring models also change, for example, VantageScore 3.0 recently updated to VantageScore 4.0, which uses a different algorithm. Then, on top of that, not every person has the same amount of credit scores.

While the number of credit scores you have may vary with time and your financial picture, unless you're new to credit and have no credit history whatsoever, you likely have at least two scores: FICO Score and VantageScore.
When Someone Refers to "Credit Score," Do they Actually Mean FICO Score?

Given that FICO scores are used by 90% of the top lenders, and the fact that there are at least 28 common FICO scores currently in use, the terms "credit score" and "FICO Score" are sometimes used interchangeably. Even though VantageScore is a relatively new player in the field—introduced in 2006 compared to FICO scores debuting in 1989—some lenders are certainly referring to your VantageScore when using the term "credit score," given roughly 10.5 billion VantageScores were used between July 2017 and June 2018.
Why Might a FICO Score Differ from VantageScore?

FICO Score and VantageScore both use proprietary credit scoring algorithms to summarize credit report data with a three-digit numeral that's typically between 300 and 850, but the exact scoring range may vary, depending on the scoring model. For example, FICO® Auto Scores range between 250 and 900. The interpretation of the numeric credit score can also vary between these scoring models. For example, a score of 580 would fall into the "Poor" category with VantageScore 4.0, while it would be considered "Fair" with FICO Score.

But the point of a credit score is to help potential creditors assess the credit risk of a consumer without having to evaluate pages of credit data in the consumer's credit reports, which are compiled by the three major credit reporting agencies (aka credit bureaus): Experian®, TransUnion®, and Equifax®.
Most of the information contained in credit reports is based on data supplied to the credit reporting agencies by creditors. But creditors are not required by law to submit any of your account activity to the credit reporting agencies; it's strictly voluntary. Nor are they required to submit data to all three agencies, so even if they do submit your data voluntarily, they may only do so to one or two of the credit reporting agencies instead of all three. This means that the information in each of your three major credit reports could differ, which means credit scores can also differ, depending on which credit reports were used to calculate the score and which model was used.
Which Credit Behaviors Matter in Calculating Credit Scores?

Credit scores may change as data is updated or revised in credit history reports. Credit scoring models use similar criteria to determine credit score, but they differ on the weight, or amount of influence, each category carries.

FICO® Score is calculated based on the following:
Payment History (35%) – Includes on-time, late, and delinquent payments

Amount of Credit Owed (30%) – How much is owed on accounts compared to the available credit limit

Credit Age (15%) – Amount of time since accounts were first opened

Credit Mix (10%) – Variety of credit accounts, e.g. mortgage loans, retail store credit cards, major credit cards, etc.

New Credit (10%) – Focuses on the number of credit accounts opened in a short time frame
VantageScore® 4.0, the most recent version of VantageScore at the time of this writing, does not provide a breakdown of factors by percentage (VantageScore 3 did). Instead, each element is assigned a level of influence that affects score calculation:
Total Credit Usage, Balance, and Available Credit (Extremely Influential)

Credit Mix and Experience (Highly Influential)

Payment History (Moderately Influential)

Age of Credit History (Less Influential)

New Accounts (Less Influential)
Should You Sweat the Differences Between Credit Scores?

While it is important to be aware of your credit scores and which ranges they fall into—particularly if you're in the process of applying for credit—there's no need to obsess over minor differences between the different models. Exercising responsible credit behavior is the best thing you can do to grow, and keep, a healthy credit score.

If there are major differences between credit scores, then you may want to look into it, starting by reviewing your credit reports for any errors or inaccuracies. Remember, credit scores are based on information in your credit reports, so if there's anything untrue in them that's painting a derogatory picture of you, it could be adversely affecting your credit score.

By law, you're entitled to a free copy of your credit report from each of the major credit reporting agencies every year. If you find any inaccuracies, use these tips to get them fixed.
Ready to build or bolster your credit history with a Credit One Bank credit card? See if you Pre-Qualify in less than a minute—without harming your credit history.