5 Ways for College Grads to Start Building Credit
---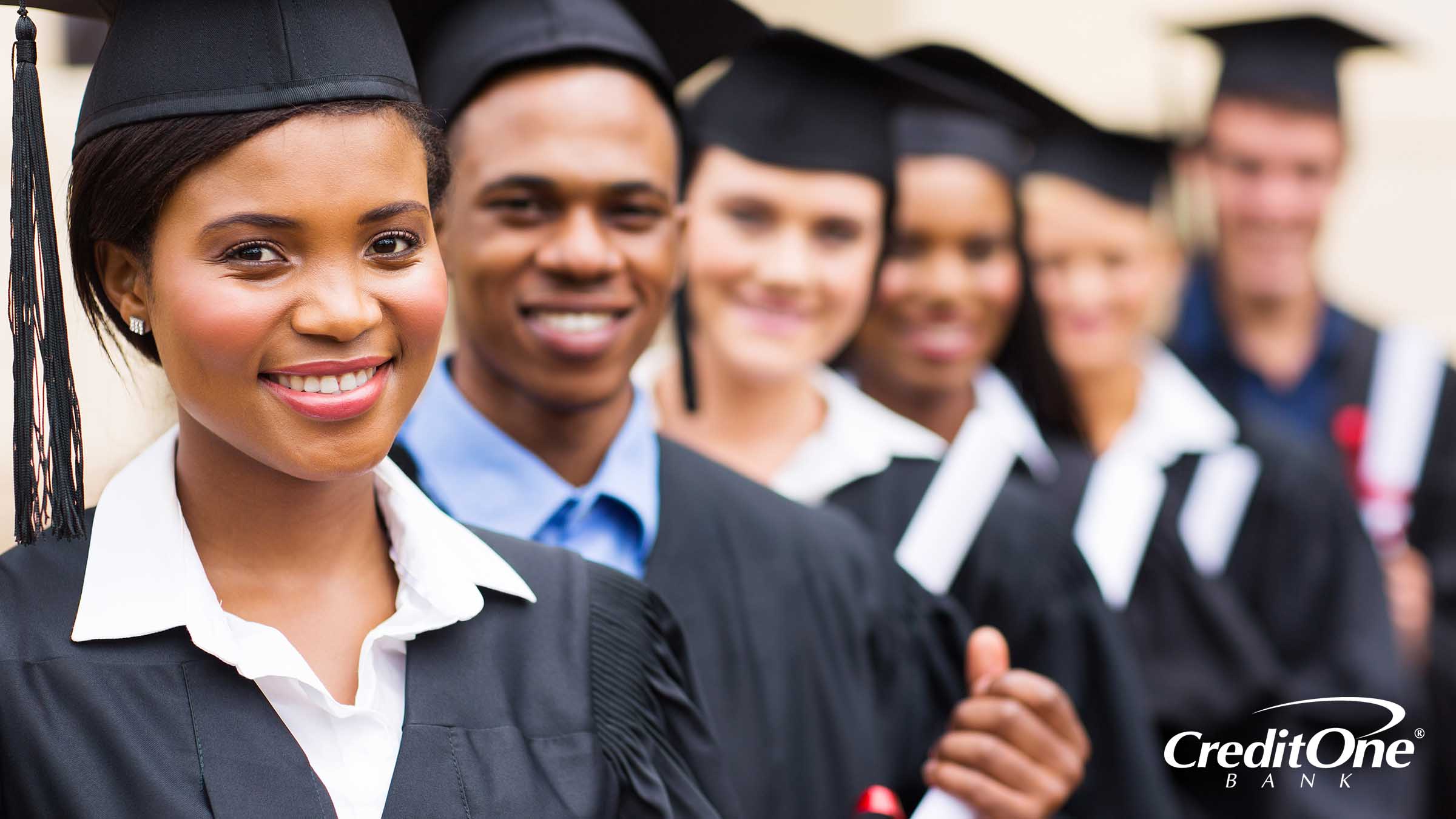 So you've spent the last four (or more) years learning the job-related skills you'll need to be successful after college. While those skills are certainly necessary, they're not the only ones you'll need to know to succeed financially.
Landing a job so you can make money to pay the bills is one thing. Responsibly managing the money you earn is quite another. Knowing how to budget, save, and live within your means are critical to building a solid financial footing after graduation.
If you dream of one day buying a home or car on credit, you'll probably want to establish a solid credit history because it can be tough to get a mortgage or car loan without one. If you don't currently have a lengthy credit history, don't worry—most new college grads don't. The good news is that there are steps you can take now to build a solid foundation so that, when you do want a loan, credit card, or other form of credit, you're more likely to qualify and get a decent interest rate.
Here are five tips to help you start strong on your credit-building journey and avoid some of the pitfalls that can occur if you don't manage your money or credit responsibly.
1.  See Where You Stand

Before you do anything else, it's important to know where your creditworthiness currently stands. Begin by requesting a copy of your credit reports from each of the three major credit reporting agencies. By law, you are entitled to a free copy from each one every year. To get yours, visit AnnualCreditReport.com.
Once you get your reports, make sure all the information contained in them is accurate. That includes everything from your address to the status of credit accounts in your name. If you notice any mistakes or inaccuracies, it's important to jump to Step #2 as quickly as possible, as they could affect your credit score and not paint an accurate credit picture of you to potential creditors.
2.  Immediately Dispute Any Errors

Credit accounts that are reported inaccurately could negatively affect your credit score, which may impact your ability to get credit in the future. For example, if you've made all your payments on time but a creditor erroneously reports that you made a late payment, you could see a drop in your credit score.
It's also important to resolve mistakes that don't involve your credit history, such as incorrect addresses or other contact information. It may just be a typo, but inaccurate identification information could also be a sign of fraud or that your credit file has been inadvertently mixed up with someone else's.
You'll probably want to contact both the credit reporting agency and the company that provided the inaccurate data to get it fixed. To learn more about resolving credit report errors, check out these instructions from the Consumer Financial Protection Bureau.
3.  Practice Using Credit Responsibly

If you have little or no experience using credit, graduation is a good time to start. But that doesn't mean you should open multiple credit cards and apply for loans you can't afford to pay back. Chances are that, if you have very little credit history, you're probably not going to qualify for a whole lot of credit cards or loans in the first place.

You may want to take advantage of products designed to help people with little or no credit to get started. Secured credit cards, credit-builder loans, and unsecured cards with lower credit limits, such as store credit cards, can all help you practice using credit responsibly without overextending yourself financially.
If you choose to apply for these products, apply sparingly. Applying for too many new accounts at once could lower your credit score because, every time you apply, a creditor will likely do what's called a "hard inquiry," which can lower your credit score by a few points. If you are approved for any of these, pay your monthly bill on time, every time. And don't forget to pay attention to how much of your available credit—known as your credit utilization ratio—you're using.
Secured credit cards and unsecured cards designed for students and recent grads often have lower credit limits, which can make it difficult to keep your credit utilization ratio low. And a high utilization ratio can lower your credit score. Many experts recommend keeping your utilization below 30%.
4. Piggyback off of Someone Else's Credit
If someone you trust has good credit, consider asking them if they'll add you to their credit card as an authorized user. Many credit card issuers report activity on the credit card to the credit reporting agencies for both the primary account holder and the authorized user.
As an authorized user, you'll be able to use the credit card to make purchases, but you won't be legally responsible for making payments. However, it's probably a good idea to discuss with the primary accountholder how you plan on reimbursing them for any purchases you make if they aren't planning on paying for your purchases.   
It's important to note that becoming an authorized user will only help you build a positive credit history if the primary cardholder is using the account responsibly by making regular on-time payments and keeping the credit utilization ratio on the card low. If they're not, piggybacking off of their credit card account could actually harm your credit score.
5.  Repay Your Student Loans on Time

In 2019, more than 44 million Americans had student loan debt. If you're one of them, making your student loan payments on time each month could contribute to helping you build a solid credit history. On the flip side, missing payments or defaulting on your loan could have significant negative consequences on your credit. If you're having trouble making your payments, talk to your lender before you miss one, or look into whether you qualify for student loan forgiveness programs.
It takes time to build good credit. If you're just getting started, don't expect your credit score to jump overnight. But with time, patience, and consistent on-time payments, you can establish a solid credit history that should make it easier for you to get access to credit when you need it.