4 Ways Your Kids Can Develop Good Credit Habits
---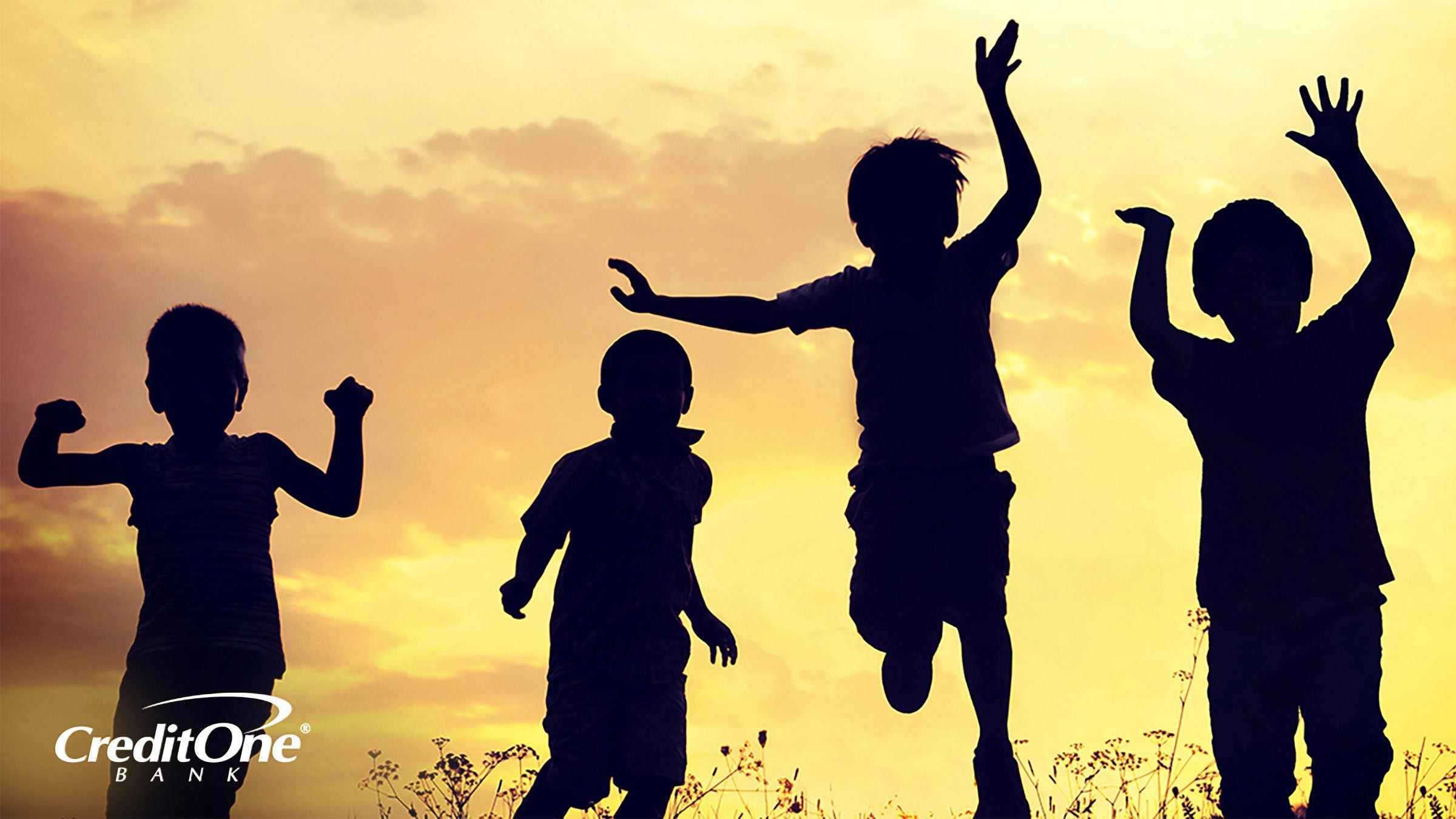 Puppeteer and The Muppet Show creator Jim Henson once said, "[Kids] don't remember what you try to teach them. They remember what you are."
When it comes to teaching your children about credit, however, a two-pronged approach may be the best way to go. These four tips could contribute to teaching them good credit habits and show them "what you are" when it comes to behaving responsibly with your credit.
Tip #1 – Talk About and Show Your Kids the Value of Money
A 2017 survey from T. Rowe Price found that 23 percent of children aged 8 - 14 "frequently" talk with their parents about money, while 5 percent "never" discuss finances.
Talk to your children about the value of money and how credit works. It's a conversation that will pay off, pardon the pun, later on in life as they learn, grow, and have experiences with credit. Explain what you're doing and how things work when you make purchases with cash and credit in front of your children.

For a practical lesson, visit your local bank and open a savings and checking account in front of your children. If your child is old enough, open a savings accounts in their name and let them make deposits and withdrawals in order to gain a better understanding of money management. Watching the balance of their own savings account go up or down gives them some skin in the game of learning the value of money.
Tip #2 – Make Them Work for a Credit Card
If your child is under the age of 21 and wants to apply for a credit card, have them search for, and land, a job first. Federal law requires those under 21 to have verifiable income if there is no cosigner 21 or older involved, so your child will need to be employed to get a credit card. With a job and steady income, whether from part-time or full-time employment, your child will be in a much better position to start their credit journey.
Tip #3 – Instill Budget Basics

It's never too early to explain to and, more importantly, show your child how to budget. If they have a job, receive an allowance, or get monetary gifts from family and friends, encourage them to create a budget and track their spending. Support the idea by setting up a spreadsheet for them to account for their expenses. The sooner they learn that numbers don't lie, the sooner they'll understand the importance of budgeting.
Tip #4 – Add Your Child as an Authorized User on Your Account
If you can, and you think they are ready, add your child as an authorized user on your credit card account to see how they manage credit and foster the idea of accountability. Set a spending limit to see how well they manage "their credit" on your account.
Before you try this tip, check with your card-issuer first, since some card companies may not report an authorized user's activity on the account to the three major credit reporting agencies. Credit One Bank, for example, only reports an authorized user's activity if he or she is the primary card member's spouse.

Every kid is different, and how your children will respond to any of these lessons depends on how your kids are wired and how you teach them. But starting early, as with any lesson you hope to teach your children, can only help instill good habits. In this case, credit habits they'll hopefully carry with them throughout their lives.
The information contained in this article is for educational purposes only and is not legal advice. You should consult your own attorney or seek specific advice from a legal professional regarding your particular situation. Please understand that Experian policies change over time. Articles reflect Experian policy at the time of writing. While maintained for your information, archived articles may not reflect current Experian policy.