6 Reasons to Go Paperless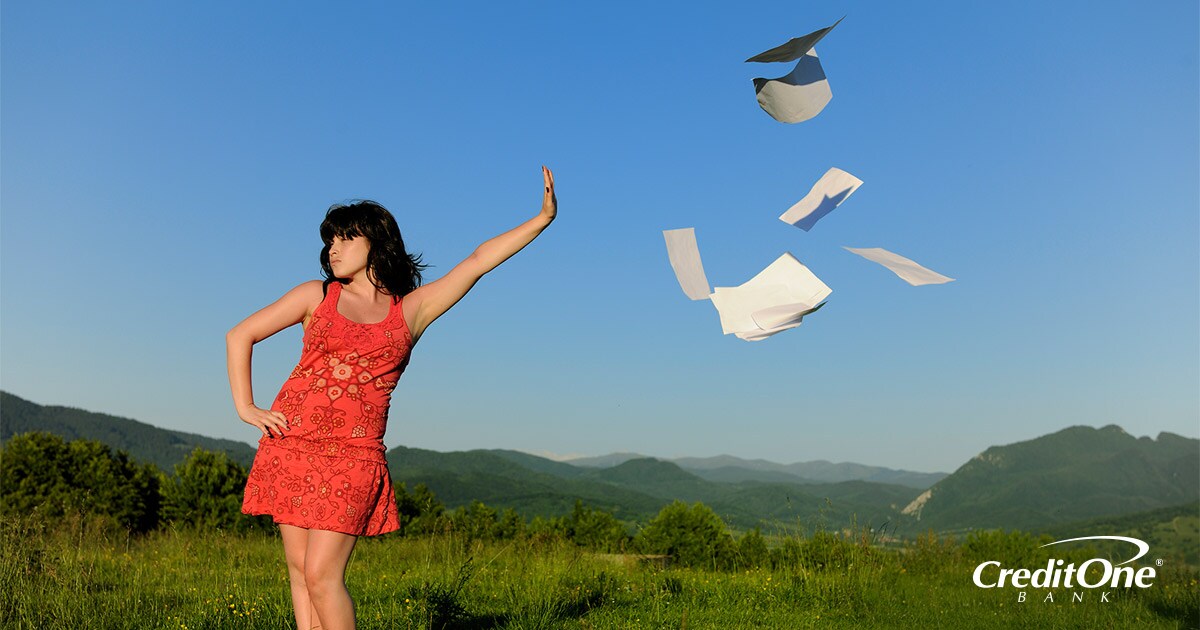 There's no doubt that the invention of paper changed the world. Paper, and printing, made the spread of information and ideas to the masses possible. Without it, great ideas, philosophies, pieces of literature, and other information that influenced our civilization and culture might never have been recorded or disseminated. Paper has been around for thousands of years, and there's still a place for it today.

However, there are definite downsides to using paper, which is why more and more companies are going—and encouraging their customers to go—paperless. While you and your family may never be able to go completely paperless, it is relatively easy to go paperless when it comes to receiving statements and communications from banks, credit card companies, cell phone providers, utilities, and other companies that provide services that are billed regularly.
Here are six reasons you should consider making the switch:


1. It's More Environmentally Friendly
According to the American Forest & Paper Association, the average American uses 700 pounds of paper products each year. On top of consuming countless trees to make all of this paper, it also takes a lot of other resources, including three gallons of water to make a single sheet of paper. Disposing of it also takes a toll, as paper and cardboard account for 41% of all municipal solid waste.
While it's true that there's also an environmental downside to all of the electronics we use, known as "e-waste," the assumption is that you're probably going to own a computer or tablet or smartphone anyway. That being the case, you may as well put it to use reducing paper waste by receiving statements electronically.


2. It Could Reduce Clutter in Your Life
If you're old enough, you may remember the days when there were "paper drive" fundraisers to earn recycling money and help reduce clutter from all of the accumulated newspapers people had stored in their garages. Those days may be gone, but paper clutter from mailed statements and other communications can still get out of hand pretty quickly—especially if you save them.
By going paperless, statement clutter is eliminated. Instead of being stored in a shoe box or filing cabinet, your statements are stored electronically. And with many companies—Credit One Bank included—you can easily access past statements online should you need to view or even print one.


3. It Makes Staying Organized Easier
This one goes hand-in-hand with reducing clutter. If your statements are stored electronically and organized chronologically, accessing them is easy—and you always know where they are.
Not so with a shoebox stuffed full of statements or even a file cabinet you only update when you remember to. And if you're receiving company communications by email instead of via letter, you don't need to worry about misplacing them. They'll stay right there in your email box, where you can quickly find them with a simple search. Unless you delete them, of course.


4. You Could Save, or Even Win, Money
Companies that go paperless save money by not having to print and mail a statement to you each and every month. But you can save as well.
Some companies pass along savings to their customers by offering discounts for going paperless. And, if you decide to go completely paperless by paying your bills online as well, you'll save 50 cents on a stamp as well as the cost of having to purchase new checks regularly.
Then there are companies—again, Credit One Bank included—that hold sweepstakes or other contests offering their customers an opportunity to win cash or other prizes for going paperless. In 2016 and 2017, Credit One Bank awarded $10,000 to the lucky winners of its "Go Paperless and Win" sweepstakes as well as another $9,000 worth of bonus prizes to other contest entrants each of those two years.


5. It's Typically More Secure
Most reputable companies have multiple policies and protections in place to protect your sensitive data, including firewalls, anti-virus protection, limiting employee access to accounts, encryption, and more.
That said, you've no doubt heard about some of the recent data breaches at major retailers and at credit reporting agency giant Equifax, so know that no system is infallible. Also know that, no matter how secure a company's website is, if you do things like use a public WiFi network at your favorite coffee shop to view your credit card statements, your information may be more vulnerable to being compromised. But there are a number of things you can do to help protect your data on your end to help minimize any risk.
As far as the security of paper goes, if you have a printed copy of a statement with your personal information on it, gaining access to that information is merely a matter of obtaining the document. Stealing a printed statement from a mailbox is one of the easiest ways to obtain personal information, and the U.S. Postal Service received over 60,000 complaints of mail theft in 2016 alone.
Identity thieves aren't afraid to get their hands dirty, either. Rummaging through trash for statements and other sensitive hard-copy documents is another way they can gain access to your personal information.


6. It's Easy to Do
Once you've decided to go paperless, it's typically just a matter of making a phone call or logging in to your account to make it happen. For example, if you have a Credit One Bank account, all you need to do is sign in to your account and select "Documents & Statements" to get started. We're talking a minute or two max to enroll—less time than it takes most of us to walk to the mailbox and sort through our mail.

Going paperless may seem like a big change, but if you're like the majority of folks who've done it, you'll probably soon wonder what took you so long. With a phone call or a few clicks, your statements can go the way of the phone book, once considered an essential item in most every household. And when's the last time you used a printed paper directory to look up a number or address?
«

Return