CD Laddering: What You Need to Know
---
Certificates of deposit (CDs) require you to leave your money alone for a set period in exchange for higher interest rates. But what if you don't want to tie it up that long? CD laddering could be your answer.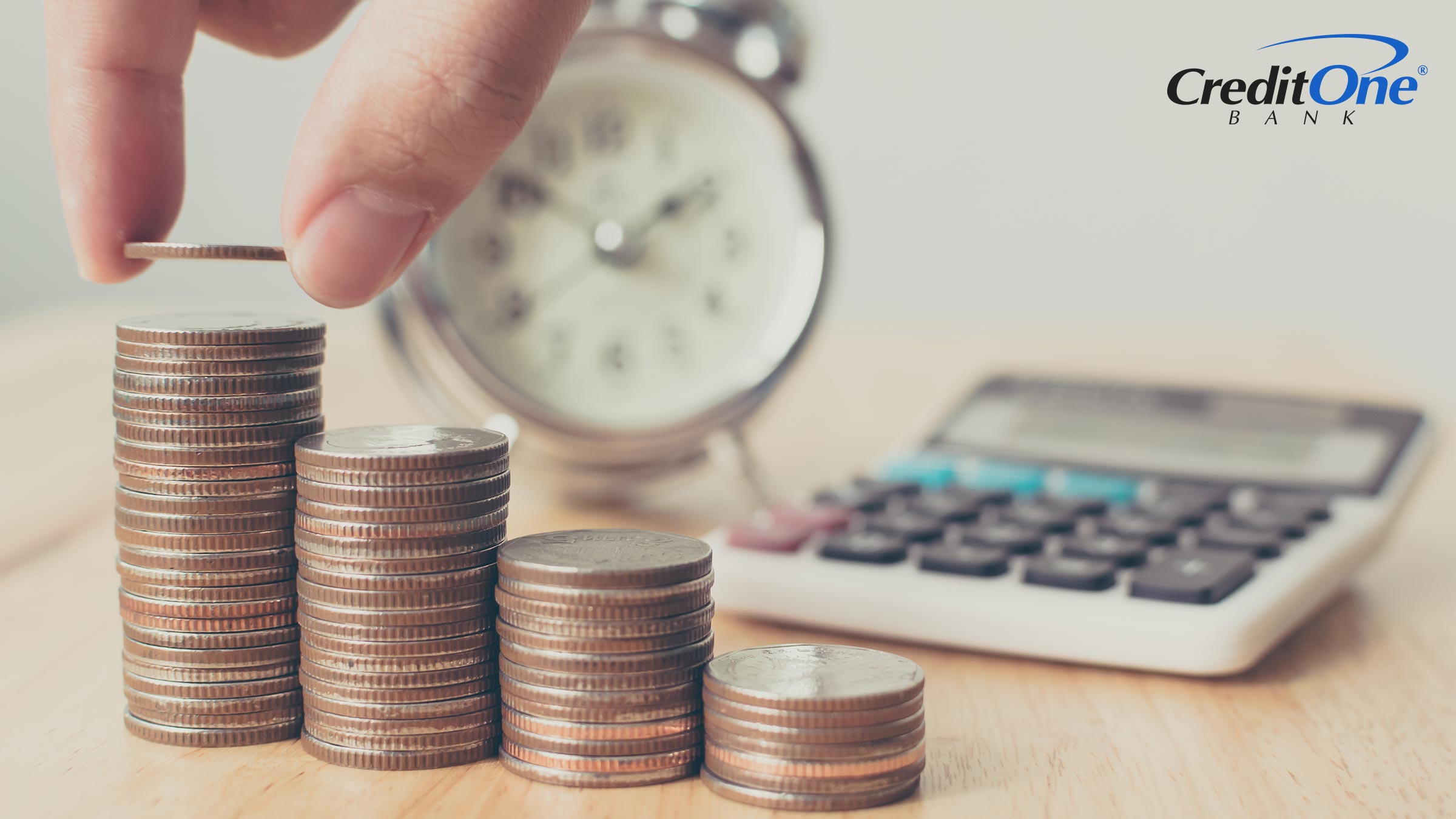 If you're looking for a relatively low-risk way to earn interest on your savings, and you're willing and able to leave your money alone for a while, a CD ladder is definitely worth taking a look at.
A certificate of deposit (CD) is a "term deposit" savings account that earns interest over a set period of time. CDs typically have higher interest rates than traditional savings accounts, but usually come with a few extra restrictions, like an early withdrawal penalty if you take out your money before the CD matures. Since you agree to leave it untouched in exchange for earning a higher interest rate, you may have to pay a fine if you break the agreement.
CD laddering is a compromise that can help you maximize the return on your savings without tying it up for a long chunk of time. Before creating a CD ladder, it's important to know what it is, how to build one, the pros and cons, and whether or not it's right for you.
What Is CD Laddering?
CD laddering gives you the best of both worlds — high-yield interest rates and more frequent access to funds. Laddering involves opening multiple CDs with different maturity dates, allowing you to withdraw some of your money earlier than if you had placed it all in one CD.
This strategy lessens the temptation to withdraw your money from the CD before maturity, because it's more like a relay race than a marathon. When the first CD matures, you can either withdraw the money or reinvest it into another CD with the same or longer term, depending on what makes sense for you. Then repeat the process until you've closed or reinvested all your CDs.
Just keep in mind that while staggering the maturity dates over time lets you get money out sooner, you might not be capitalizing on the highest annual percentage yield (APY) across the board. Some of your money will be in longer-term CDs earning higher APYs, and some will be in shorter-term CDs with potentially lower APYs.
How To Build a CD Ladder
To build a CD ladder, you divide your money up and invest each part in CDs with different maturity dates. For example, you could have five CDs with 1-year, 2-year, 3-year, 4-year, and 5-year terms.
Putting equal amounts in each CD in your ladder is not required, but most people do it that way. So if you had $10,000 to invest in those five CDs, you would most likely put $2,000 in each one.
Here are the steps:
Determine your total: Figure out how much of your savings you can afford to put away. This will help you decide how much money to invest in each CD — just remember that some CDs have minimum deposit amounts, so you'll need to hit that minimum in each one.

Choose the maturity dates: Decide on the terms for each of your CDs, ranging from short-term to long-term. This strategy works best if the longest-term CD has the highest APY since you'll be tying that money up for the most extensive period of time.

Open the CDs: Open a CD with the first maturity date and deposit the allotment you want to save. Then repeat the process for each CD, spreading out the maturity dates.

Withdraw or reinvest: When the first CD matures, you can either withdraw the money or reinvest the funds back into another CD. Keep repeating this process until you've cashed out, closed or reinvested all your CDs.
Pros of CD Ladders
Like with any financial strategy, CD laddering has its pros and cons. On the plus side, CDs offer guaranteed interest rates and are considered low risk because they're FDIC-insured up to $250,000. In addition, CD ladders give you flexibility and control.
Here are some benefits:
Higher rates: CDs typically offer higher interest rates than traditional savings accounts, and the longer terms often have the highest rates.
Reduced risk: While CDs themselves are considered low risk, CD laddering can help you reduce your risk further by not putting all your eggs in one basket.
More flexibility: With a CD ladder, you have access to your funds at different intervals so you can withdraw and use the money more often.
No penalty: CD ladders let you avoid early withdrawal penalties because you can take your money sooner from a shorter-term mature CD.
Cons of CD Ladders
On the flipside, CDs usually offer lower profit potential than riskier investments like stocks, bonds, mutual funds, and cryptocurrency — all of which could just as easily go down as up. Your shorter-term options usually have the lowest APYs, and withdrawal windows are limited.
Here are some drawbacks:
Fewer options: CD laddering is a limited strategy because your only asset choices are CDs with different maturity dates.
Opportunity cost: If interest rates rise while you're locked into a lower-rate CD, you could lose money by missing out on higher returns.
Less liquidity: CDs are not as liquid as traditional savings accounts, meaning you can't just withdraw your money any time you want.
Early withdrawal penalty: If you need to withdraw funds from a CD before it matures, you will likely have to pay a penalty.
Bottom Line
CD laddering could be a good option if you want a low-risk investment strategy where you can earn higher interest rates on your money than a savings account and still have some access to your funds in the short term. But it's important to consider your financial goals and needs while weighing the pros and cons of CD laddering before you decide if it's the right approach for you.
If you're interested in exploring CD laddering options, take a look at Credit One Bank's High-Yield Jumbo CD and Bump-Up Jumbo CD.