How & Why to Create a Digital Wallet
---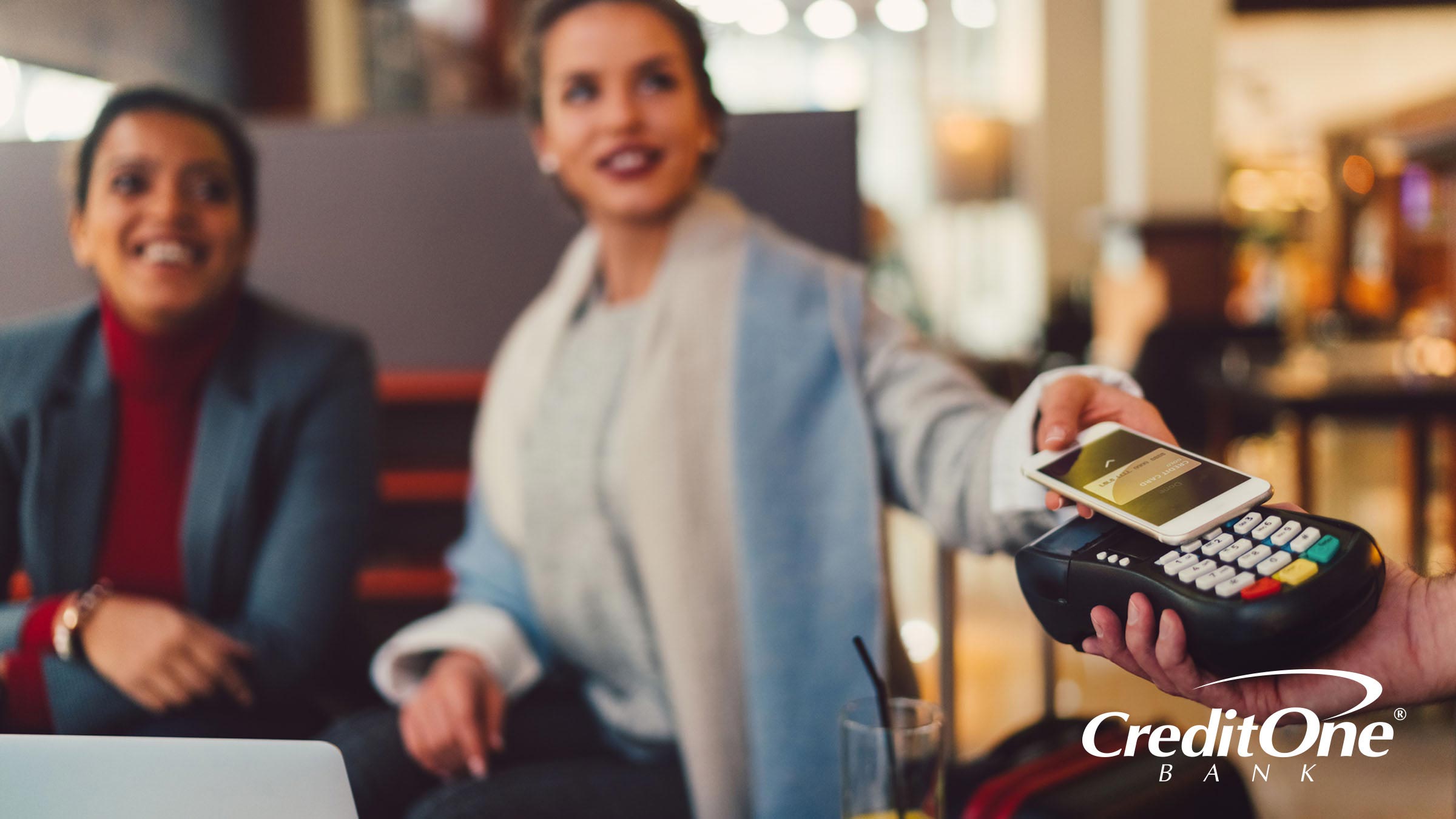 If you're still using cash, credit, or debit every time you buy something and are looking for a simpler way to make your payments, creating a digital wallet—aka 'mobile wallet'—may be the answer. Digital wallets offer a convenient alternative to traditional payment methods, and they don't require you to carry a wallet full of cash or credit or debit cards to make a purchase.
Digital wallets have become increasingly popular over the last few years, and their usage is on the rise. Sixty-four percent of North American consumers say they plan to use a digital wallet by the end of 2020—up from 46 percent in 2017—according to the Accenture 2017 North America Consumer Payments Pulse Survey.
If you're ready to transition to a digital wallet but you're not sure how they work or what you need to do to get started, here are a few things to know before diving in.
What is a digital wallet?
A digital wallet is an app that stores many of the items you'd normally carry in a physical wallet, only electronically. They're probably best known for simplifying the way people pay for things in stores or online, but some go beyond simply storing debit and credit card information.
There are digital wallets that allow you to add electronic coupons, event tickets, boarding passes, and more, all of which can help streamline other areas of your life beyond how you pay for purchases. You can also use a digital wallet to send and receive money. So, if you choose to go digital, no more asking for separate checks at dinner or mailing a check to your friend to pay them back for money you owe them.
How do you create a digital wallet?
Building a digital wallet is easy and can be completed in a few simple steps on your computer, smartphone, or smartwatch.
1. Decide which digital wallet you want to use. There are several apps to choose from, but you need to make sure you select one that's compatible with your device. Popular options include Apple Pay, Google Pay, Samsung Pay and PayPal.
2. Download the digital wallet app of your choice. You may already have a digital wallet pre-loaded on your device. But, if not, you'll need to download one from the appropriate site. Most digital wallets are free; however, be sure to review the app's terms and conditions to see if there are any associated fees.  
3. Add a payment method. Once you have the app installed on your electronic device, you'll be prompted to add one or more payment methods to your digital wallet. You can include both debit and credit cards.
4. Add any additional information. Some apps also let you add boarding passes, ticket information, electronic coupons, and more to your digital wallet. Feel free to upload as many of these types of things as you find useful. 
What are the benefits of using a digital wallet?
Here are just a few of the benefits of a digital wallet:
It's convenient.
Let's be honest; how often do you go anywhere without your phone? If you're like most people, probably not often. For better or worse, our mobile devices have become an integral part of our daily lives. When you create a digital wallet, you have everything you need to make purchases without carrying around a wallet filled with cash and cards. Plus, when you use a digital wallet to pay online, you don't need to create a new account and password everywhere you shop.
It's fast. 
No more digging through your wallet for your debit or credit card. Or checking your pockets or purse for the theater tickets you're sure you picked up before you left the house. Just grab your phone, tap the app and, voilà

, your transaction is complete. If you've ever seen someone waving their phone at a point-of-sale terminal or showing a ticketing agent their phone at a theater or sporting event, they were probably using a digital wallet.
It minimizes contact with other people—and germs.
Digital wallets reduce the number of times you need to touch and exchange dirty money

, hand over your debit or credit card, or sign for purchases, which may help reduce your exposure to bacteria and viruses, something that's obviously become more important since the coronavirus pandemic. Yes, you can 

clean your credit and debit cards

 if you're industrious. But why not just create a digital wallet and 

clean your smartphone

, something you should probably be doing  regularly already?
It's secure.
Your actual debit or credit card information isn't used when you use a digital wallet to make a payment. Instead, it uses a process called tokenization

 to generate a one-time "token" for each transaction you make. All transactions are encrypted, and your card numbers aren't stored on your device or shared with merchants.
In addition to this security, biometrics and two-factor authentication are often necessary to sign in to the app in the first place. So, should you ever lose your device, it should prove difficult—if not impossible, depending on the security levels you've set on your device—for someone to gain access to your digital wallet.
Creating a digital wallet is an easy way to simplify how you pay for purchases and send and receive money to and from other people. If your smartphone or other device comes pre-loaded with a digital wallet app, you can get started creating one right away. If not, check out some of the available digital wallets, and read user reviews, to find the one that's right for you and your lifestyle.
Looking for a credit card that provides cash back rewards on eligible purchases to add to your digital wallet? See if you Pre-Qualify for a Credit One Bank credit card in less than 60 seconds—without harming your credit score!