5 Ways to Take Advantage of Credit Cards When Traveling
---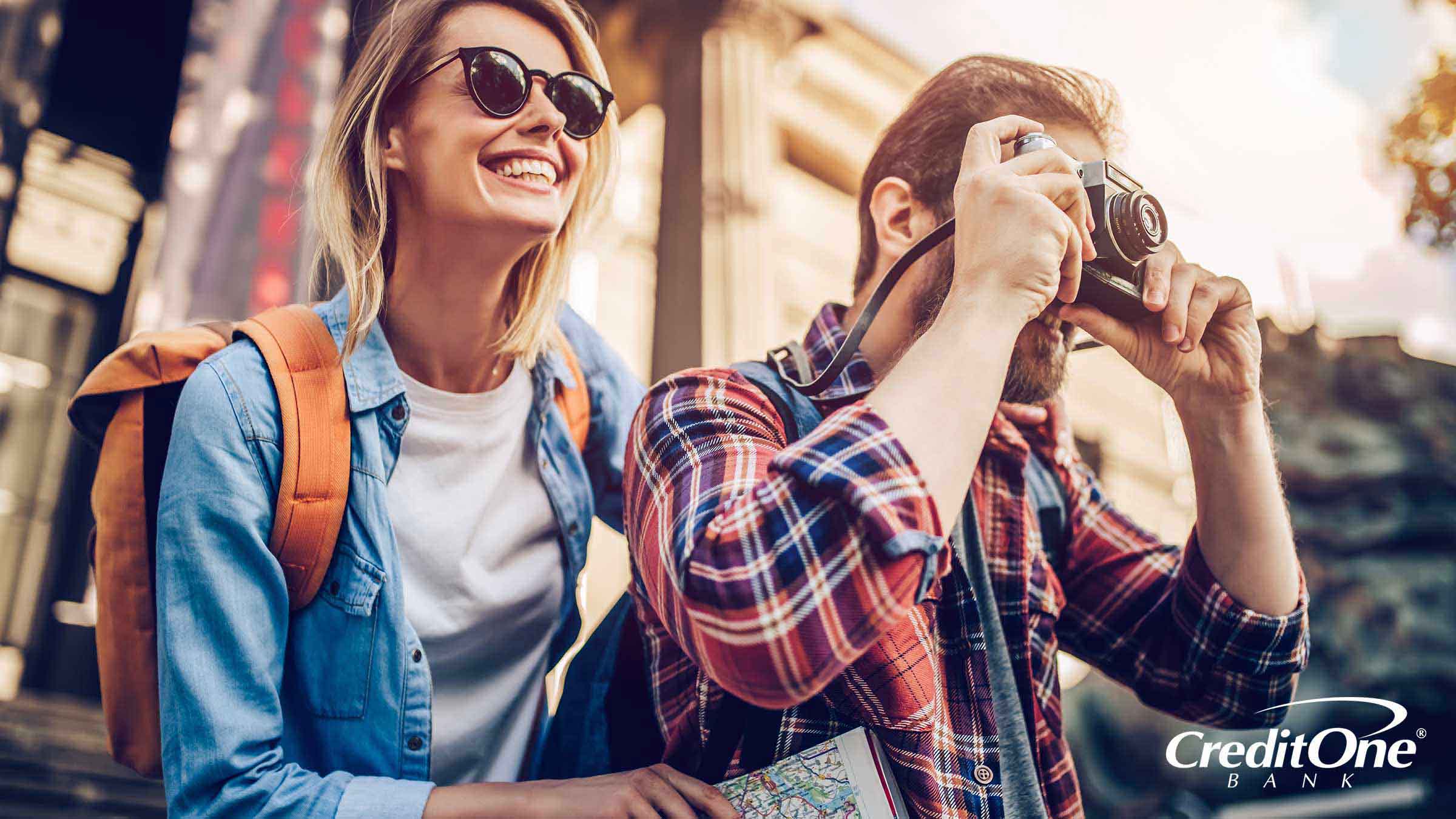 Whether you like to make travel plans months in advance or wait until the last minute to plan your excursions, it's never too early—or late—to check out the perks your credit card offers so you can take advantage of them.
Here are five travel benefits your card might offer that you may not have considered.
1. Airport Lounge Access
After you've made it through most of the airport chaos—parking, check-in, security—and located your flight's departing gate, wouldn't it be nice to have a place to recharge while you wait to board? With credit cards that offer access to airport lounges, you can.
Relax with complimentary food and drinks away from the crowds. Or, if you want a little peace and quiet to get some work done before you put your devices in airplane mode, you can take advantage of lounge WiFi. Some lounges even offer conference rooms and showers you can use while you wait for your flight.
2. TSA PreCheck or Global Entry Credit
Tired of waiting in line to get through security? Your credit card may provide a credit for the TSA PreCheck or Global Entry program application fee. The TSA PreCheck program offers expedited security screenings for departing flights. And the Global Entry program offers the same plus expedited customs screening when you re-enter the United States from a foreign country.
Normally, the TSA PreCheck program costs $85 and Global Entry costs $100 for a five-year membership. But many travel cards provide credits for these fees. If you're a frequent traveler, and you don't want to spend hours in airport security lines, it's worth checking with your credit card company to see if this is a perk they offer.

3. A Free Night
Some travel credit cards provide cardholders with one free hotel night stay every year on the anniversary of their account opening. It's easy to forget about these nights and lose the opportunity to use them. These free night certificates are a great way to save some money the next time you go on vacation. Exchange the certificate for one night at a qualifying hotel and consider using points to "pay" for the other nights and save even more.
4. Avoid Foreign Transaction Fees

If you use your credit card outside of the United States, you may be charged a fee for every transaction you make in a foreign country. Foreign transaction fees are often charged as a percentage of the purchase you're making and typically average around 3%.
Using credit cards when traveling abroad can make a lot of sense because you'll typically get a lower exchange rate when you use a credit card instead of exchanging currency. Plus, credit cards offer additional protection when traveling that cash simply doesn't. But foreign transaction fees can add up and could negate any favorable exchange rate savings you get. So, if you're traveling in a foreign country, to maximize savings, try to use a credit card that doesn't charge a foreign transaction fee.
5. Trip Interruption and Cancelation Policies

In general, unless you have travel insurance, if you cancel a trip you've already planned or cut your vacation short, you'll lose money you've already spent on non-refundable expenses such as flights, tours, theater tickets, and more. But some credit cards offer trip interruption and cancelation policies, which can help protect you if the unexpected occurs.
Trip interruption coverage reimburses you for eligible prepaid expenses if you end your trip early, while cancelation coverage reimburses you if you cancel your trip.

The circumstances under which these policies apply, coverage amounts, and the expenses that are eligible for reimbursement vary by credit card. So make sure you check your card's terms and conditions so you know what will and won't be covered.
By using a credit card strategically when traveling, you could save money and make your travels less stressful and more enjoyable. So don't forget to add the right credit card to your packing list before your next trip.