Spending Money While Traveling Abroad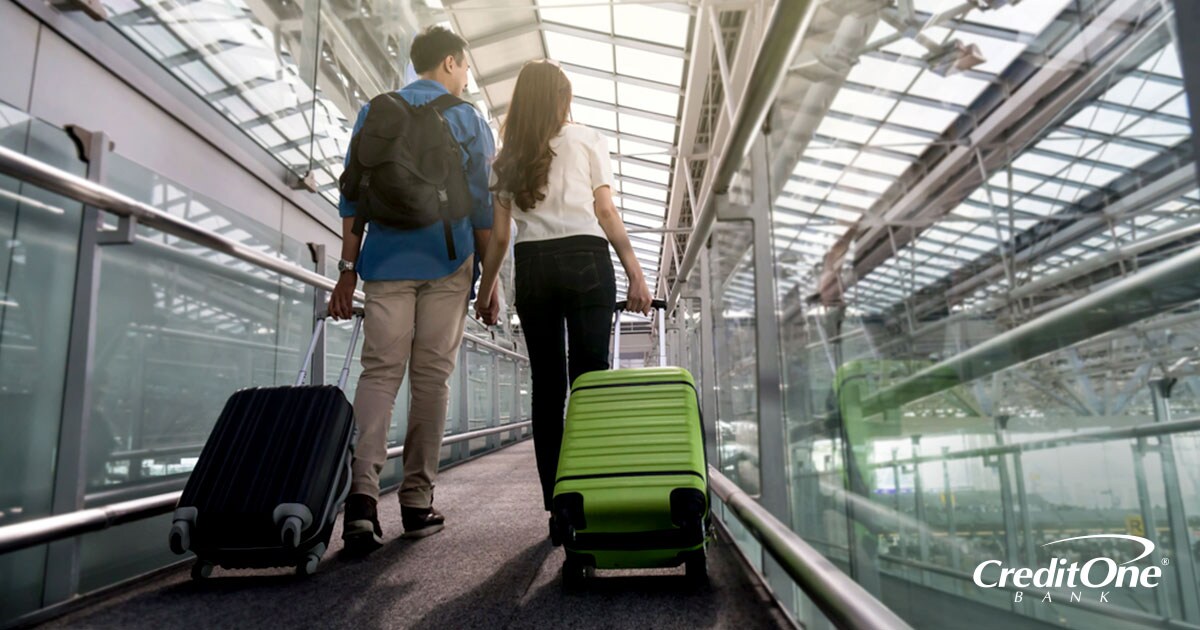 What is the best way to take money abroad? From currency conversion to using a credit or debit card abroad, there are numerous charges and price variances you should be aware of when you travel. The more money savvy you are, the more you can save—and the less you have to worry about your finances when you are on vacation or traveling for work.

Why stop being a savvy traveler when you leave the country? Read on to learn how to get the most out of different payment methods when traveling abroad.


Credit Cards
When planning your trip and purchasing major travel expenses, it's tough to beat the benefits of using credit cards abroad. You can buy your airline tickets, hotel, and car rentals with your card securely and conveniently, and earn credit card rewards points in the process if you use a rewards card.
One of the biggest advantages of using your credit card abroad is that foreign transactions will utilize publicly available exchange market rates, providing you with a market-determined rate for exchanging currency instead of relying on a local exchange merchant. This makes using your credit card one of the best payment options when out of the country.
Are there any additional fees for using your credit card abroad? Many cards charge a foreign transaction fee for international purchases. So, if the foreign transaction fee is 3%, for a $40 silk scarf you buy at a boutique shop in Italy, you'll pay an extra $1.20 (3% of $40) to have your payment converted into the local currency. Check with your credit card issuer to see if a fee applies.
What To Look Out For
Not all locations accept credit cards. It's wise to carry cash as well.
Foreign exchange merchants will charge a currency conversion fee as determined by the Dynamic Currency Conversion if you pay by credit card in U.S. dollars. When the merchant asks your permission to charge the DCC rate (they're supposed to do this), it's better to say no to the DCC and use your Visa, Mastercard, or other credit card payment network to get a better rate by paying in the foreign currency of your location.
To avoid triggering a fraud alert, which will prevent you from making purchases with your credit card, it's a good idea to call your issuer and let them know when and where you'll be travelling prior to your departure.
Carry more than one credit card so you have a backup if there is a problem with your primary card.


Debit And ATM Cards
Many people wonder if they can use a debit card abroad. Debit cards are convenient when travelling. You can walk up to an ATM and get cash—just like you would at home—except you'll get the local currency instead of U.S. dollars. Much like credit card usage, your debit card will convert your money for a competitive exchange rate. Again, it's a good idea to check with the financial institution that issues your debit card to let them know when you'll be overseas.
What To Look Out For
Many banks charge non-account holders a fee to use their ATM.
Prevent 'shoulder surfing' by covering the keypad with one hand while you use the other to enter your personal identification number (PIN). Someone may be watching from behind or, more likely, through an illegal camera you don't even notice.
Try to carry a bank card that is connected to one of the major interbank networks, such as Cirrus, Maestro, or PLUS. Credit One Bank's credit card is a part of the Cirrus network. Most foreign ATMs accept banks cards from the interbank networks.
Make sure your PIN is internationally compatible; for example, most international ATMs accept four digits, but many have problems with five digits or PINs that start with a zero.


Cash And Currency Exchange
While the most convenient and secure way to carry money abroad is by taking your credit card, it's still important to have cash for tips and merchants that don't accept credit cards or travelers checks. It's also smart to already have some foreign currency on you when you arrive so you have money available for immediate expenses.
Not sure how to convert currency? You can convert it before you leave, or you can do it abroad. Most local banks offer this service, but if you bank with an international bank, look for a local branch near you. If you're not an account holder with the bank you use, they may charge you a transaction fee.
What To Look Out For
Shop around for the best rates. Travel agents and other merchants sometimes have cheaper rates than the banks.
Use a currency converting app or calculator to make the math easier.


Travelers Checks And Prepaid Cards
Travelers checks serve as a safe cash alternative when traveling abroad. Many people believe they are the best way to carry money overseas because of their security. If they become lost or stolen, you can usually get them replaced within 24 hours.
Prepaid travel cards similar to travelers checks are also a safe cash alternative. You can use them like a credit or debit card for purchases and ATM withdrawals. Visa and Travelex are two popular companies that issue these cards.
What To Look Out For
Some merchants won't accept travelers checks, so always carry an alternative.
The exchange rate may differ from the current market rate—be aware of how the travelers check issuer calculates daily exchange rates.
Both could have other fees. With travelers checks, you may pay commission and conversion fees. Prepaid cards could have both activation and loading fees.


Tips To Protect Your Money While Traveling
No matter where you travel, stay aware and watch out for pickpockets, especially in large crowds. Wearing a concealable money belt underneath your clothing will help keep your valuables secure while hitting the sights. Even if you're cautious, you should never carry large amounts of cash in your wallet. Just carry what you need, and keep the rest secure in your hotel room in a security safe.
Just in case, it's wise to bring copies of important documents such as your credit and debit cards, passport, and travel itinerary. Then, should you lose any of these, you'll have the right documentation on hand to prove your identity, close accounts, and handle any other business you need to take care of due to the loss.
Once you know how to exchange currency and get the best rates, and to keep your money safe, you are well on your way to making your spending while abroad as efficient and secure as possible. Each method of carrying money when traveling internationally has its advantages and drawbacks. Stick with lower fees when you can, plan out how much cash you'll use, and keep alternatives in mind just in case one method doesn't work out for you.
«

Return