What Is Credit Card Travel Insurance & What Does it Cover?
---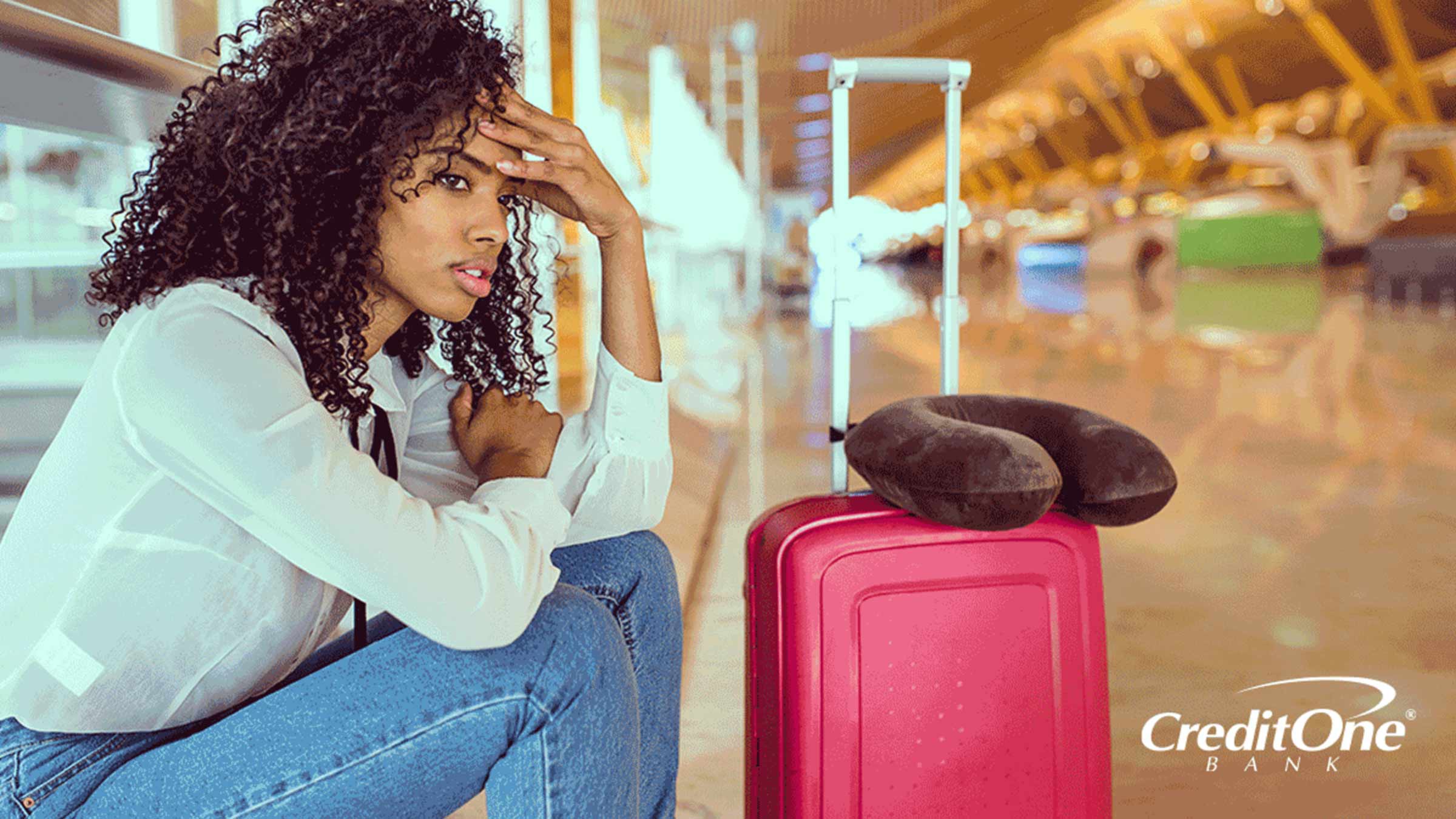 Insuring a trip may not be anything you've ever considered prior to the COVID-19 pandemic. But with travel restrictions, flight cancelations, and other pandemic-related challenges to getting where you need—or want—to be, altered travel plans have become a reality for many. But even before the word "coronavirus" became so entrenched in the headlines, there were plenty of reasons to consider travel insurance to help protect your investment in travel plans.
While you may typically breeze right past checking the box to purchase travel insurance after booking a trip on your favorite travel website, you may be covered for many travel contingencies simply by booking your trip with a credit card. That's right, travel insurance is yet another perk many credit cards offer their card members. And, while coverage can vary greatly by credit card and may not be as extensive as that provided by a purchased policy, taking advantage of the travel insurance offered by your credit card could save you money on your trip or even before you take off.
Types of Travel Insurance Offered by Credit Cards
Credit card travel insurance can vary just as much as any of the other perks card issuers offer, such as rewards or purchase protection. However, here are a few of the most common types of coverage credit cards may provide their card members:
1. Rental Car Insurance: Many credit cards offer supplemental rental car insurance—typically collision and comprehensive coverage. This coverage is usually secondary, which means it only pays on a claim after your personal car insurance policy has paid out the amount it covers.
2. Trip Cancellation or Interruption: This type of insurance plan typically covers prepaid travel expenses that aren't reimbursable by travel vendors due to the trip having to be cancelled or cut short for a reason that qualifies under the plan, such as weather, a death, or a medical emergency.
3. Trip Delays: Should your flight be delayed or cancelled and you incur resulting expenses, like the cost of a hotel room and meals, trip delay insurance may reimburse you.
4. Lost or Delayed Luggage: Let's say you fly into Seattle for a job interview and the airline sends your bag, which contains your interview clothes, to Oklahoma City instead. If your card offers delayed luggage insurance, you may be able to be reimbursed for last-minute replacement interview clothes. If your bag is lost or damaged, it should be covered by the airline, but it may also be covered by your credit card.
5. Emergency Evacuation: Should you get sick or injured while on your trip and require an emergency evacuation and medical services during the evacuation, your credit card's travel insurance may cover these expenses, typically up to a few hundred thousand dollars.
6. Travel Accident Insurance: If you're injured or die on your trip, this coverage could provide you or a beneficiary a payout. Things like heart attacks or broken bones aren't typically covered. Death, dismemberment or injury may have to result from an accident for which a travel provider is responsible, such as a rough airplane landing or being injured on a cruise ship due to the cruise line's negligence.
Credit Card Travel Insurance Tips
The key to getting the most out of credit card travel insurance is to thoroughly understand the coverage your card issuer provides and any procedures for filing a claim by making sure you:
1. Familiarize Yourself with Your Card's Coverage and Limitations: The best way to understand what is and is not covered—or if your card provides travel insurance at all—is to read your credit card's benefits guide. It's that thick-ish pamphlet that should've accompanied your new credit card. You know, the one you may have thrown away without bothering to read it. The good news is that it should be available from your card issuer's website or by calling and requesting a copy.
Once you've perused the benefits guide, feel free to contact one of your card issuer's customer service reps with any questions you may have. It's better to ask questions and know your coverage up front than to assume you're covered for something only to learn you aren't when you need it.
2. Familiarize Yourself with Policy Exclusions: There are some circumstances and actions that could make cashing in on a credit card's travel insurance not an option. For example, simply being scared of traveling during the COVID-19 pandemic even though your flight and hotel are both operating and the state or country to which you're traveling has no travel restrictions is likely not going to be covered. That's because, in this scenario, you are not being prevented from taking your trip; you are simply choosing not to travel. 
Here are a few other scenarios that may exclude you from collecting on a credit card travel insurance policy:
You cancel your trip for a reason not covered by your insurance plan, such as being too sad to travel after a breakup.
You only pay for a portion of your trip with the credit card.
The duration of your trip is longer than the policy coverage period.
The card's travel insurance only covers domestic destinations and you're claiming something that happened internationally.
Your claim resulted from illegal activity or involved the use of alcohol or drugs.
An injury or medical emergency for which you're filing a claim is the result of a pre-existing condition or is self-inflicted.
3. Know that Your Credit Card's Coverage Is Probably Secondary: Travel insurance provided by credit cards is typically secondary coverage, which means it only covers eligible expenses that aren't covered by an individual insurance plan, should you have an individual plan.
So, for example, if you purchase a travel insurance plan that covers an emergency medical evacuation, which you end up needing because you get food poisoning from eating bad sushi on a Colorado River rafting expedition (always a bad idea), the cost of evacuating you should primarily be covered by the travel insurance plan you purchased. Your credit card's coverage would only pay for any eligible expenses not covered by that plan.
4. Keep Good Records and File Any Claims in a Timely Matter: Depending on your claim, you may be expected to have adequate documentation and keep detailed records to support it. If you're filing a lost-luggage claim, for example, you're probably going to need to submit a lost luggage report with your claim.
Your credit card's policy may also require you to file your claim within a specified time limit in order to be reimbursed. What's more, your credit card issuer may also require that you still be a card member at the time you file your claim as well as for your account to be in good standing.
Credit card travel insurance can be an invaluable perk—especially should the unexpected happen while you're on the road. To get the most out of it, do a little legwork and research before you depart on your trip to be familiar with what's covered and what's not.
Looking for a credit card that offers that includes travel insurance? See if you Pre-Qualify for a Credit One Bank card. It takes less than a minute and won't harm your credit score!