Are Travel Credit Cards Worth It?
---
Travel credit cards are useful for vacations and business trips, and they can definitely be more than worth it to you. However, you need to figure out a few things before you can say for sure that your travel card is a must-have companion on your next trip.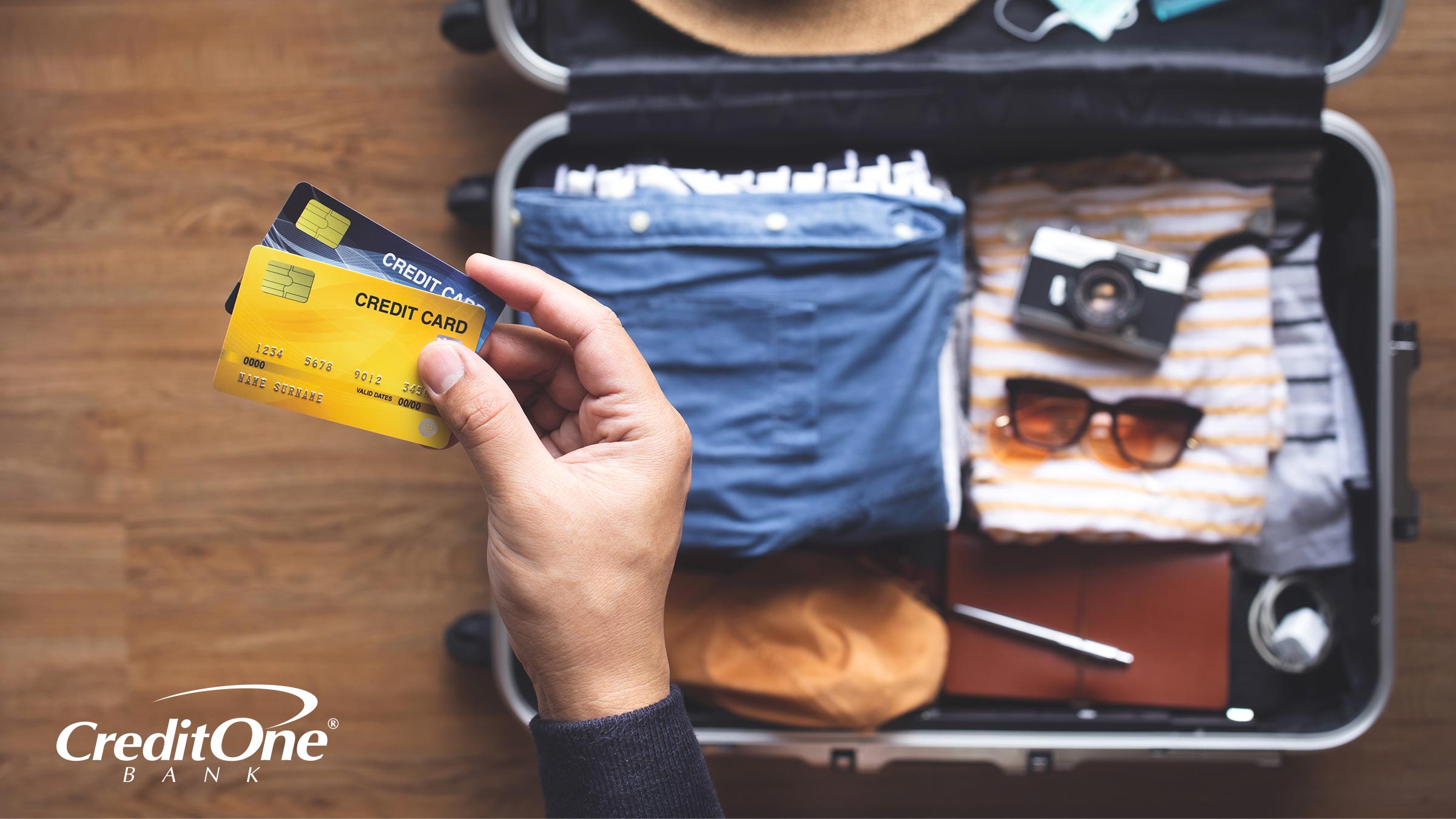 Travel credit cards have some of the most appealing perks of all cards, but they also usually come with an annual fee. So it's natural to wonder, "Are travel credit cards worth it?"
The answer to that question depends on a lot of things, including your travel habits, spending patterns, bill payment strategy, and the card's benefits.
What Is a Travel Card?
A travel credit card is a card that rewards you for making travel-related purchases with it. It might reward you for other purchases as well, but it almost always has some kind of perk related to travel activities. So you may get more points or a higher percentage of cash back on specific travel categories, like buying flights, car rentals, hotels, gas or dining.
There are basically three types of rewards you could get with your travel credit card:
Cash back rewards
Points
Mileage rewards, including airline miles
These all have some similarities, but each will come with different parameters, levels, benefits and conditions, depending on the card and the rewards structure. For example, while airline miles are often tied to a specific airline, generic points or mileage rewards might be redeemable for gift cards, discounts on an array of travel options, or even turned into cash back on request.
Cash back rewards cards, on the other hand, generally don't require you to do anything. Instead, a percentage of eligible purchases is usually paid to you automatically in the form of a rebate, most often as a statement credit, digital payment, or even a check in the mail.
Who Benefits Most from Travel Cards?
Frequent travelers are always going to get the most benefit from a travel rewards credit card. Traveling can get expensive, whether it's a family vacation or a business trip. When you can earn or save money just by using your travel card to make purchases that you would have made anyway, it's like getting paid to travel—or at least traveling on a discount.
Someone who never travels might not find as much value in a travel card. However, some travel cards also give additional rewards on dining and gas, so almost anyone can benefit if they drive a car or eat out at restaurants. And if cash back or points are also offered on every purchase, even if it's a lower percentage, the card could be a good choice regardless of travel habits.
Is It Worth Paying an Annual Fee?
All these rewards are great, but you need to consider what it costs to get them. Most travel cards come with an annual fee, so the benefits have to outweigh the costs.
Some rewards cards have an introductory bonus to make them even more attractive. For example, the Credit One Bank Wander® Card has a $95 annual fee. But you can earn 10,000 bonus points after spending $1,000 on eligible purchases in the first 90 days from your account opening. You can then redeem those points for gift cards, travel, or a $100 statement credit, which more than pays your annual fee for the first year.
Some cards give you additional points if you book certain types of travel using the card. So if you're regularly using the premium categories, like hotels or car rentals, you could easily earn back more than the cost of the annual fee on a regular basis as well.
Let's say you take a two-day trip where you book a flight, a car rental, a hotel for two nights, and eat dinner at restaurants twice. If your card gives higher rewards levels on flights, car rentals, gas, hotels and dining, you're using the card in an optimal way. That one trip might actually net you enough points to cover your annual fee, even if you keep costs relatively low.
Every card has a different rewards breakdown, so you probably have to do a little bit of math to determine if the fee is worth it to you. In addition, carrying a balance can result in interest charges that wipe out all your rewards and then some. So if you can't pay off your entire bill each and every month, this type of credit card might not be worth it to you.
Bottom Line
Depending on your travel and spending habits, a travel credit card could definitely be a good choice for you. If it offers points or cash back on all spending categories, it could also be a good choice for anyone. For one of the best travel cards under $100, see if you pre-qualify for the Wander Card.