How Do Travel Credit Cards Work and Are They Worth It?
---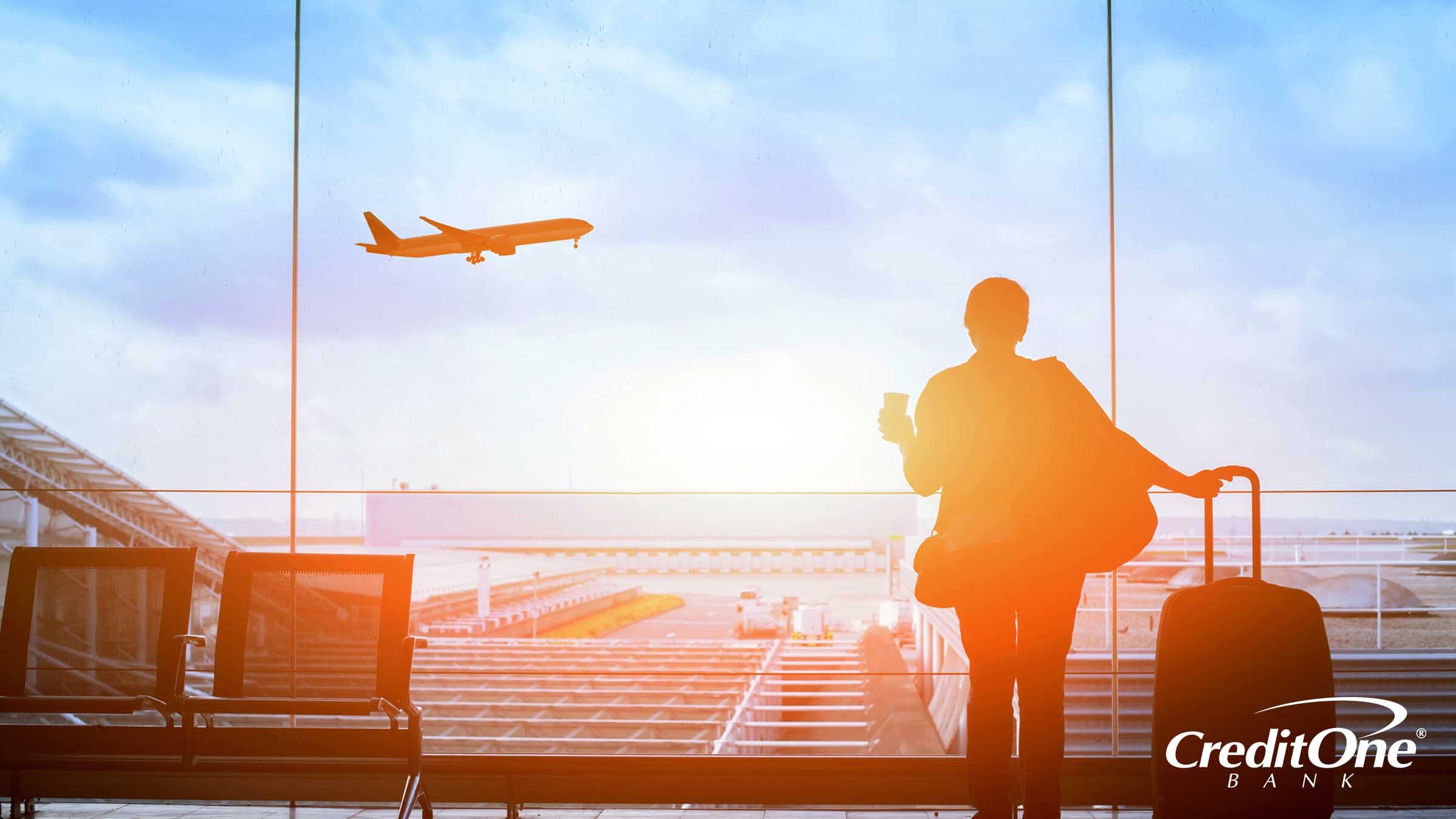 A travel credit card—more accurately, a travel rewards credit card—can help make getting away a little easier. Especially on your wallet, if it's the right card for you. But what exactly is a travel awards credit card, how do you know if one is right for you, and how do you go about getting one?
What is a Travel Rewards Credit Card?

A travel rewards credit card, as the name implies, "rewards" you for making purchases with the card by providing you with compensation that can be used for travel. This rewarded compensation typically comes in one of three forms: cash back rewards, points, or airline miles.
Cash Back Rewards: A cash back rewards credit card provides a user with a cash back rebate based on a percentage of eligible purchases made with the card. So, for example, a cash back rewards credit card that provides 2% cash back rewards on gasoline purchases would reward you with a $2 rebate for every $100 of gasoline you purchase with the card. While you could certainly use the money you save with a generic cash back rewards card on travel, there are some cash back rewards cards specifically geared toward travel-related purchases (gasoline, hotel stays, car rentals, etc.). These types of cards may even reward travel-related purchases with a higher percentage of cash back rewards than on other eligible purchases.
Points: Some travel rewards credit cards reward you with credit card points on eligible purchases. These points are typically redeemable for travel-related rewards such as hotel stays, airline tickets or upgrades, car rentals, amusement park discounts, etc. The credit card issuer sets how many points it offers per dollar of purchases made with the card, which types of travel rewards it offers, and how the points may be redeemed for travel or other rewards.
Mileage:  A mileage rewards credit card typically offers airline miles, which can be redeemed for air travel or more, based on eligible purchases made with the card. Mileage cards are basically the same as points rewards credit cards only miles are earned instead of points, similar to the way airlines award miles with frequent flyer programs. There are two types of mileage rewards cards: cards that earn you general miles that can typically be redeemable to fly on most any airline, and co-branded cards that are airline-specific, so acquired miles can only be redeemed with that airline.
How Does a Travel Rewards Card Work?
The basic premise of how a travel rewards credit card works is pretty simple: use the credit card to make eligible purchases and earn cash back rewards, points, or airline miles. Cash back rewards, as mentioned, are typically a percentage of eligible purchases, while points and mileage credit cards typically reward one or two points or miles for every dollar of eligible purchases made with the card.
So, for example, assuming gasoline is an eligible purchase, we already know that a 2% cash back rewards credit card would earn you a $2 rebate on a $100 purchase of gasoline. If you made the same purchase with a points card that rewards one point for every dollar spent, you would earn 100 points redeemable for rewards offered by the credit card. And if you had a mileage rewards card that earned you one mile for every dollar spent, you would earn 100 miles to apply toward future airline travel.
There may be other ways to earn rewards besides just making eligible purchases. For example, many travel rewards cards offer sign-up bonuses to encourage potential customers to apply. You may receive a sign-up bonus simply for getting the credit card, or there may be a stipulation that you spend $X within a designated time period to earn the bonus. An example of this would be, say, an airline mileage card that offers a 50,000-mile sign-up bonus but requires that you make at least $3,000 in purchases with the credit card within the first three months of being issued the card to earn the bonus.
Some travel rewards cards offer rewards for other reasons as well, such as referring potential customers to the card issuer.
The Benefits of a Travel Rewards Credit Card
The obvious benefit of having a travel rewards card is that it could save you money on travel expenses. So, if you're someone who enjoys traveling, you could earn free trips, discounts, or more simply for using a credit card. If you make most of your purchases with the rewards credit card and pay your balance in full each month—and your credit card has a grace period so you're paying no interest—you're earning rewards just for using a credit card instead of a debit card or cash.
Many travel rewards credit cards also offer other travel benefits such as travel insurance, supplemental rental car insurance, discounts, upgrades, airport lounge access, free checked bags on airlines, and more.
The Downsides of a Travel Rewards Credit Card
Many travel rewards credit cards charge an annual fee. Plus, if you don't pay your balance in full each month—or you do but your credit card doesn't offer a grace period—you could spend a lot on interest charges for any rewards you earn.
What's more, your credit card issuer may have program stipulations that make it difficult to actually use travel rewards you accrue. For example, you may accrue enough airline miles with your mileage credit card to earn a free flight home for Thanksgiving only to discover that Thanksgiving and most major holidays are blacked out and your miles can't be redeemed during these periods. The details of your credit card's rewards program should be spelled out somewhere in your credit card benefits guide.
So, Are Travel Rewards Credit Cards Worth It?
This is a question that depends on your travel habits and math. If you're afraid to fly, for example, then it probably isn't worth your while getting an airline mileage rewards credit card. If you mostly camp and rarely stay in hotels, then it may also not be worth your while applying for a credit card that rewards points redeemable for stays in hotel chains.
It also ultimately comes down to the math. Say, for example, you earn an airline ticket with your travel rewards card valued at $400. But you spent $100 on the card's annual fee and, just to earn that $400 airline ticket, you made purchases you knew you couldn't afford to pay off each month, which ended up costing you $500 in interest that year. Well, in this example, you would've spent $600 to earn a $400 airline ticket, and the travel rewards card would not have paid for itself.
If, on the other hand, the card's annual fee and any interest charges or fees you spent to earn your rewards were less than the total rewards you earned that year, then that travel card paid for itself and was well worth it. You may also feel that some of the other benefits travel rewards cards offer previously mentioned are worth any annual fee charged by the card.
It ultimately comes down to whether or not you feel you're getting enough value for what you're spending to use a travel rewards credit card.
How to Put a Travel Rewards Credit Card to Work for You
The first thing to do is to identify the eligible purchases that earn you rewards with your travel rewards credit card. So, for example, if groceries and gasoline earn you rewards, then use that credit card to fill up your tank and buy groceries instead of cash. If, say, telecom services like your cable service or cell phone service earn you rewards, then pay these bills with your rewards card. You may be surprised how quickly these everyday purchases earn you rewards.
If they're eligible to earn you rewards, bigger-ticket items like airline tickets, appliances, electronics, etc. can go a long way toward helping you build a nice cache of rewards. Just be sure that you don't spend more in interest or other credit card fees in acquiring these items than the rewards you earn are actually worth.
How Do You Go About Getting a Travel Rewards Credit Card?
You apply for a travel rewards credit card the same way you do any other credit card. While there's no shortage of travel rewards credit cards out there to choose from, which ones you can actually get will depend on your credit score, your income, and other factors.
Travel rewards credit cards that offer more benefits and higher rewards may be reserved for those with higher credit scores and may also charge an annual fee. The good news is that many credit card issuers offer more than one version of a travel rewards credit card, so hopefully they offer one for which you'll qualify.
If you don't qualify for a travel rewards credit card, then it's probably a good idea to work on improving your credit by making consistent, on-time payments on another credit card for which you qualify, including a secured credit card. Then, after you've established a solid payment history for at least a year, you can look into applying for a travel rewards card again.
Ready to start building a solid credit history with a Credit One Bank credit card? See if you Pre-Qualify in less than a minute—without harming your credit score!