Renting a Car with a Credit Card
---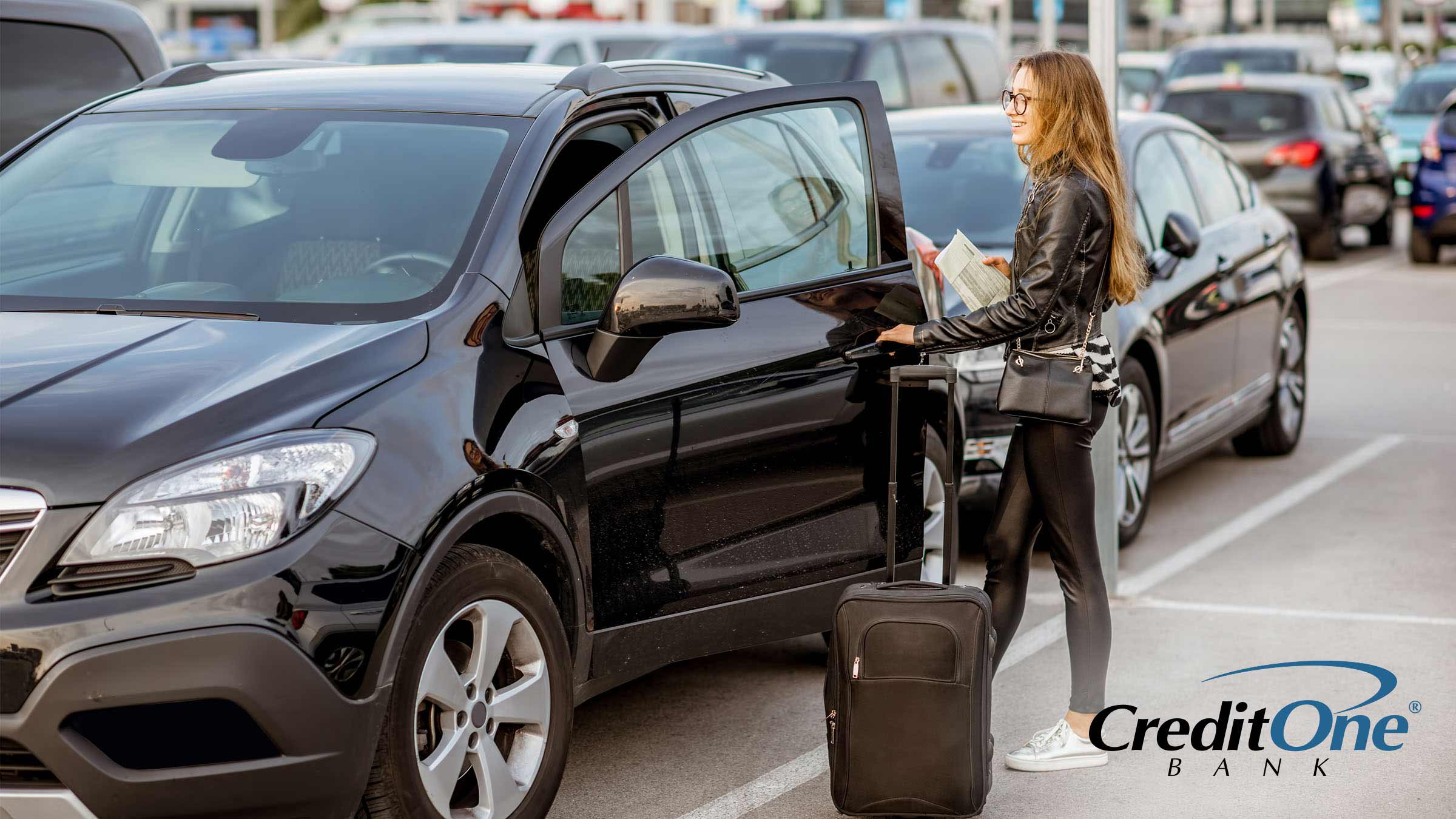 FACT: You do not need a credit card to rent an automobile.
FACT: You may be able to rent a car with a debit card or cash.
FACT: If you use a debit card or cash for a car rental, you may be missing out on convenience and several other perks that renting with a credit card has to offer.
While most rental car companies will let you settle your bill in cash when you return the car, some will not let you reserve a car with a cash deposit at the beginning of the rental transaction. Other rental car companies may let you rent a car with a cash deposit, but you will most likely have to clear multiple hurdles first—providing proof of insurance, showing a paycheck stub, filling out an application and possibly paying a fee, providing copies of utility bills, and more—plus, you may have to pay the entire cost of the rental up front.
This can be far from a friendly, convenient rental experience.
Using a debit card for a car rental is a bit more convenient but can still be a hassle. A security deposit charged to your debit card will likely be required at the time of the rental and, as of the time of this writing, only three major car rental agencies offer the same ease of renting a car with a debit card as with a credit card.
The truth is that most rental car companies would prefer that you use a credit card to rent a car from them over a debit card or even cold, hard cash. "Why would they?" you might ask, given that credit card companies charge merchants processing fees. 
While it may cost rental car agencies a bit more for you to use a credit card, a credit card provides them with more security. With a credit card, it's easier for the rental car company to recoup any damages or losses should something happen to their car. A credit card also demonstrates to them that you're at least trustworthy and responsible enough for a credit card issuer to have granted you credit. A debit card, on the other hand, only demonstrates that you have a bank account, and cash only shows that you have enough money on hand to rent a car.    

The point here is not that there are advantages for rental car agencies when you use a credit card, but that you could enjoy multiple advantages when you put that car rental on your credit card instead of your debit card or paying with cash.
ADVANTAGES OF RENTING A CAR WITH A CREDIT CARD
1.      Using a Credit Card for Car Rentals Shouldn't Cause Your Credit Score to Take a Hit

When you rent a car with a credit card, the rental car agency does not run a credit check on you. They're getting paid by the credit card company, and it's up to the credit card company to get reimbursed by you. On the other hand, when you rent using a debit card, many rental car companies first do a hard inquiry to your credit reports to learn more about you and your creditworthiness. A hard inquiry can lower your credit score by a several points, typically 5-10 points for each inquiry.
2.      Using a Credit Card to Rent a Car Won't Tie Up Your Funds

If you use a debit card or cash to rent a car, those funds are immediately gone or tied up because one likely came from your bank account and the other is directly linked to it. But a credit card extends you credit that you don't have to make a payment on until your credit card's payment due date. If money is tight, a car rental made with cash or a debit card could eat up most of your available funds, which means they won't be available for other expenditures on your trip if you're traveling. 
3.      Using a Credit Card May Provide More Rental Options
You may have a hard time finding a rental car agency that will rent to you without a credit card. What's more, even if you do find one, without a credit card you may not be offered the same selection of car models or receive more advantageous rates typically reserved for credit card rentals.
4.      Using a Credit Card to Rent a Car Could Earn You Rewards
If you put a car rental on a rewards credit card, you could earn cash back, airline miles, travel points, or more, depending on your rewards card. These could help offset the cost of your rental or contribute toward earning you additional travel down the road.
While there are some rewards debit cards out there, they're fairly rare and typically don't offer rewards as lucrative as those offered by credit cards. Cash is just cash, offering nothing more than the purchasing power it represents.
5.      It's Typically Easier to Dispute Charges with a Credit Card
Let's say you rented a compact car but were incorrectly charged for a luxury car when you received your bill from the rental car agency. While you can dispute charges made with a debit card, it's generally easier to dispute them if you used a credit card, because you can withhold payment to the credit card company until the dispute is worked out.
With a debit card, the rental car company already has your money, so you probably won't get it back until the dispute is resolved. Same with cash; it's already out of your hands and in the hands of the rental car company.  
6.      Many Credit Cards Offer Supplemental Rental Car Insurance Coverage
Using a credit card for an automobile rental could provide you with free insurance coverage—typically collision and comprehensive—that could save you from having to purchase coverage from the rental agency. Most credit cards offer what's called secondary coverage. This type of coverage means the credit card company only pays out on a claim after your own personal car insurance policy has paid everything they're going to pay. Some credit cards offer primary coverage, meaning their coverage can take the place of your own personal coverage and you don't have to involve your insurance company if a claim is filed.
Before you decline insurance coverage at the car rental counter, make sure you know precisely what your personal automobile policy covers and what, if anything, is covered by your credit card.

When it comes to convenience, choices, and getting more for your money when you rent a car, a credit card is usually a better choice than either a debit card or cash. If you're looking for a credit card great for car rentals and more, see if you Pre-Qualify for a Credit One Bank credit card in less than a minute—without harming your credit score!