How To Use Your Credit Card for Max Travel Perks
---
If you're looking to maximize your credit card travel rewards and leverage the biggest perks, there are a few strategic things you can do. Here's how to choose and use the perfect rewards card for you.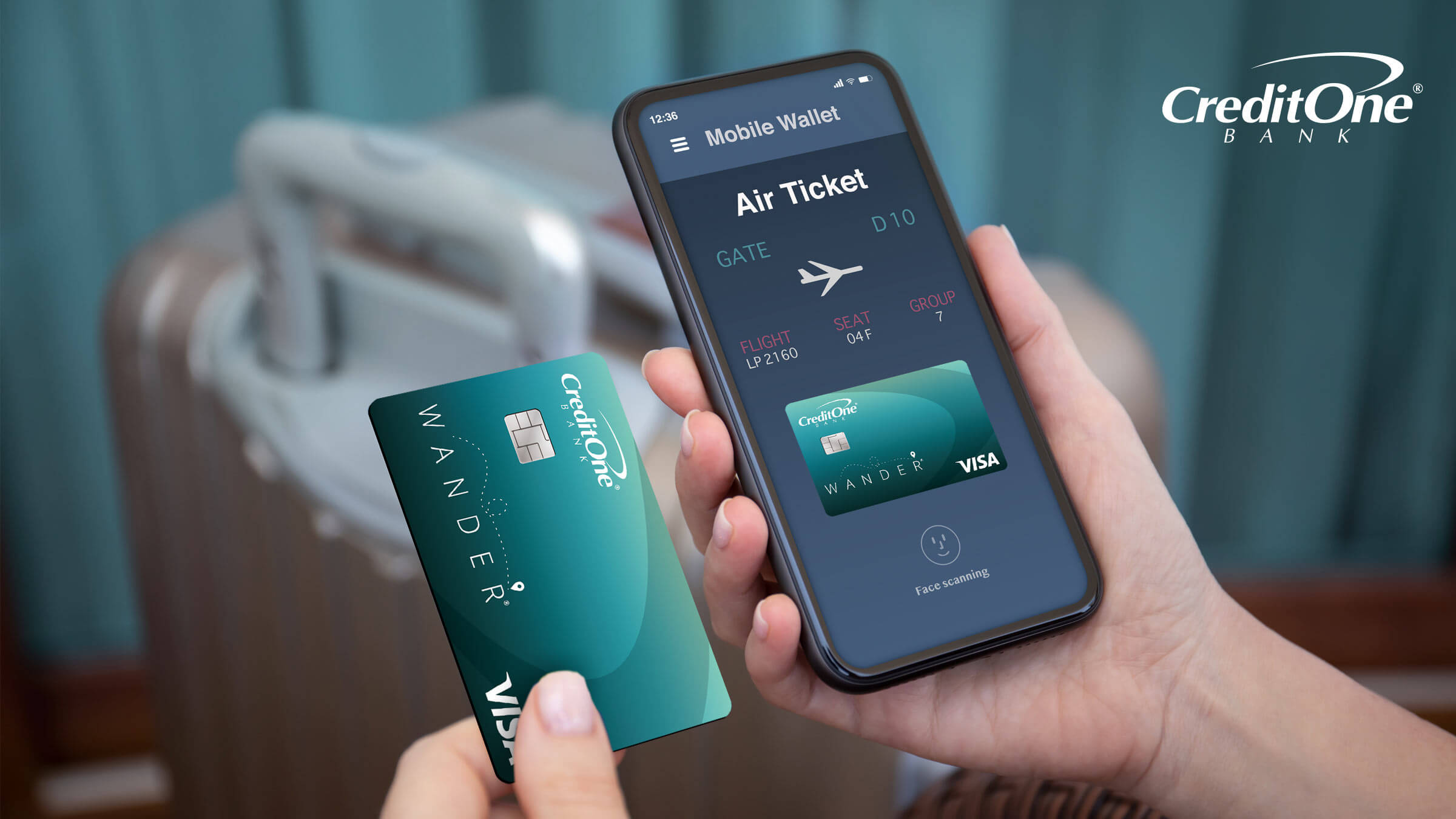 Credit cards are extremely popular in this country. In fact, the Federal Reserve reports that in 2021, a whopping 84% of adults in the U.S. had a credit card.
Exploring a little deeper, it turns out the average American has not just one but three credit cards, according to an Experian report. Having multiple cards can be a good thing because it helps you keep your credit utilization ratio low, which in turn boosts your credit score. It also lets you strategically use certain cards for certain purchases.
For example, there are many benefits to using credit cards when you travel. But travel-focused credit cards that reward you for making travel-related purchases are even better. Perks can include higher reward levels for travel categories, savings on travel expenses, access to airport lounges, and more. If used and managed properly, a travel credit card can be a very valuable tool.
Choosing the Right Travel Credit Card
There are several considerations for choosing a travel credit card. Compare the features and benefits of each card, including details of the rewards program, the available credit limit, the annual fee and the interest rate.
Travel Points and Reward Loyalty Programs
Credit card rewards come in many varieties, each with its pros and cons. Depending on your lifestyle and travel goals, some offer more attractive perks or could be easier to maximize your rewards.
Cash-back rewards programs give you a rebate or statement credit based on a percentage of eligible purchases.
Points rewards programs give you points based on eligible purchases that you can redeem for cash back, gift cards, travel or merchandise.
Mileage rewards programs give you air miles instead of points, but miles can sometimes be redeemed for other things besides air travel.
Airline loyalty programs give you air miles to a specific airline and are generally redeemable only for booking flights.
Hotel loyalty programs give you points for booking rooms with a specific hotel chain, and those points are usually redeemable for discounts on future stays.
If you always use a certain airline or hotel chain, joining their loyalty programs could be very beneficial. However, if they don't line up with your travel plans—maybe you like to pick and choose based on price and convenience—a more universal rewards program is probably better for you.
While travel-focused credit cards offer great perks for frequent travelers, you could also have a credit card that gives you higher rewards on everyday purchases compared to a travel card that only rewards travel categories. Depending on how you shop, the everyday card might be a better choice. Non-travel credit cards can still be used for travel, and might still earn cash back or points that you can use to offset your travel expenses.
Understanding Your Rewards Program
Each credit card rewards program has its own features and benefits. Some programs are geared towards specific spending categories, like groceries, dining or entertainment. But travel rewards credit cards often have some of the most attractive rewards. Understanding your specific rewards program is key to helping you make the best use of your credit card.
Maximizing Rewards Earning Potential
If you're looking to earn the biggest rewards in the shortest period of time, using the card as often as possible is the best strategy. If you treat it like cash rather than a loan—make purchases and then pay them off the same month, before they accrue interest—you can leverage your rewards and maximize your return.
Here are some ways to increase reward earnings:
Use the card on everyday purchases
Prioritize categories that pay additional rewards
Activate bonus reward offers
Buy bigger-ticket items with the card
Sign-Up Bonuses
Credit cards often offer lucrative sign-up bonuses to attract new customers. So consider all the options before deciding which card to apply for. Make sure you understand the fine print, including spending quotas you need to meet before receiving the bonus or time limits you have to meet those quotas. If the offer doesn't align with your spending habits, it's probably not worth getting that card.
For example, earning a $100 reward for spending $1,000 in 90 days is pretty doable. But having to spend $6,000 in the same time frame might be out of your range, even if the reward for doing that is worth $750.
Redeeming Rewards
It's important to understand how your rewards program works so you can get all the perks you've earned. Some programs automatically give you a statement credit without you having to do anything, whereas others require you to take action by redeeming points or requesting cash back.
If you have choices on redemption, such as whether to take a statement credit, gift card, merchandise or travel, figure out which is worth more—the monetary value or the reward item. If you're getting travel miles that are worth more than the statement credit, take the miles. But if you can buy the item for less than the value of the cash back, take the money.
Sometimes there are conditions or limitations to choosing certain options. Travel rewards are often the most complicated, and depending on your credit card, you might find blackout dates or other restrictions. So do your research before redeeming your rewards.
Keeping Organized and on Top of Your Accounts
To be most efficient, it's important to keep track of pertinent account details. That includes not just your payment due dates, but also limited-time bonus offers and a list of expiring rewards so you can use them before you lose them.
Keep Track of Spending
Interest charges and late fees can eat through all your rewards, so it's crucial to keep track of your spending and pay your monthly bill on time. In order to avoid late payments that can derail your progress, consider setting up AutoPay, signing up for notification reminders, or adding your due dates to your personal online calendar.
Learning to make regular on-time payments is one of the most vital financial habits you can maintain, because it accounts for the bulk of your credit score. Young adults with limited credit history should establish this track record as soon as possible so they can qualify for better card offers.
Paying at least your minimum due will let you avoid late fees. But carrying that balance could still negate your rewards because you'll pay interest that's undoubtedly higher than your reward rate.
Understand Your Reward Category Terms
Everything related to finances comes with terms, and that includes credit card rewards. You might have to make purchases from a certain website or after clicking a link in order for them to be eligible. You might have to spend a predetermined amount within a set period of time to earn bonus rewards.
Higher-level rewards might be capped on an annual basis. Reward redemption may be limited to specific airlines, hotel chains, or times of year. And your rewards might expire if you don't use them within a certain period of time. If you ignore the terms, you won't earn as much as you could, and you might even lose rewards you already got.
Don't Pay for Rewards You Won't Use
Earning rewards is great … unless you'll never use them. If you don't ever travel by plane, an airline miles card might not work for you.
Consider these things when choosing a card:
Do you travel by air, land or sea?
Do you drive long distances?
Do you rent cars, or take your own?
Do you stay in hotels, home rentals, or with family?
Do you dine out or stock your in-room fridge?
Your answers to these questions will determine what type of rewards program will work best for you. If you rent cars several times a year, look for a card that rewards car rentals or tank fill-ups. If you dine out, pick one focused on restaurant purchases. If you prefer to buy groceries when you travel, choose a card that offers extra perks on grocery purchases. And if you fly a lot, an air miles card might be what you need.
Matching your rewards program to your spending habits is the best way to save money and maximize your perks. If you decide a travel card is what you need, see if you pre-qualify for the Credit One Bank Wander® Card, which offers elevated rewards on travel-related purchases.