What Credit Card is Best for Me?
---
With so many credit cards available on the market, it's natural to wonder, "Which credit card is best for me?" Read on to find a personal match tailor-made for you.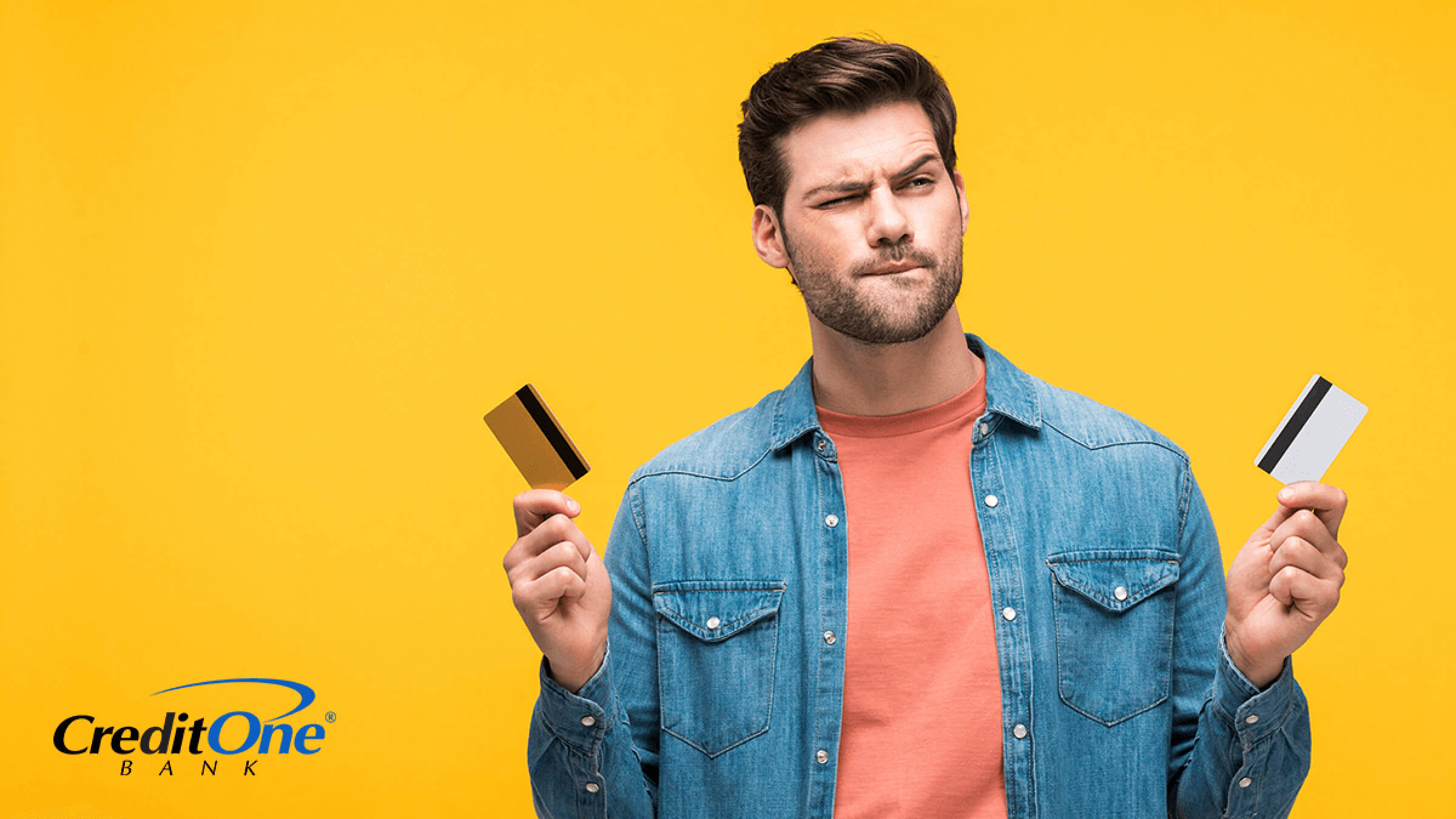 What Credit Card is Best for Me?
With so many credit cards available on the market, it's natural to wonder, "Which credit card is best for me?" And while we'd like to give you a simple point-blank answer, the truth is that we need to get to know you a bit better first (after all, you wouldn't want us telling you the "best snack for you" without knowing what food sensitivities you have or how your metabolism works).
By the end of this article, you'll have a tailor-made answer to which credit card is best for you. Sound good? Let's get started.
Check Your Credit
The first step is going to be checking your credit score. Based on your credit score, you could be qualified for a better option with more attractive perks like lower fees, higher credit limits, or more rewards.
You might have access to this score through your bank account or another credit card. You can also purchase the score through one of the three major credit bureaus: Equifax, Experian, or TransUnion.
Once you know your credit score, you might want to check your credit report so you see where that number came from. You get one free copy of your credit report every year from each bureau, according to federal law. You can grab them from the federally authorized AnnualCreditReport.com.
There's also a chance you have no credit score at all. This often happens with students and young adults who have never had credit before, or recent immigrants whose credit history is in another country.
In this case, be prepared to start with a modest credit line and relatively higher rates and fees until you can establish a credit score and a positive credit history.
What Type of Card Do You Need?
The best card for you is going to be the one that suits your needs and goals.
There are four factors that determine your personal best credit card options: Credit, Features, Rewards, and Fees.
Now that you know where you stand on the credit score spectrum, you can choose a credit card type that fits your current credit journey.
NO Credit: Choose a card designed to build your credit history, like a secured credit card where you back your credit line by allowing the creditor to hold a deposit.
POOR/FAIR Credit: Choose a card that's designed to help you improve your credit score, like a credit-building card. It will likely come with a lower limit and higher interest rate, but it's meant to let you prove you can regularly make your payments on time. You may even be able to get a card that lets you earn points or cash back rewards.
GOOD/VERY GOOD Credit: Choose a card that reflects your options. You can be pickier and go for a range of different points or higher-level cash back rewards, or a debt-consolidation card that offers a low interest rate when you transfer your balances.
EXCELLENT Credit: You pretty much have your pick of the litter here, so choose a low-interest card with rewards, points, or other features that matter to you.
While many credit cards come with contactless payment technology these days, finding a card that doesn't have this feature could be a dealbreaker.
Other features you might look for include:
Promotional interest rates
Automatic credit line increases
Category discounts or perks
Free credit score checks
Zero fraud liability
Purchase protection
An easy-to-use companion app
The choice for you will depend on your goals. Are you trying to consolidate debt? Find a card offering 0% interest on balance transfers. Are you always on the go? Look for a card that comes with a highly rated mobile app.
Some credit cards come with rewards, where you get something just for using the card as you spend.
There are basically three types of rewards programs:
Cash back rewards
Points rewards
Mileage rewards
Cash back rewards usually give you a statement credit that's a percentage of what you spend on eligible purchases.
Some will depend on the category; for example, a travel-focused card might give you 5% cash back on car rentals and airline tickets, and 1% cash back on everything else. An everyday card might give you 2% on gas and groceries, and 1% on the rest.
Cash back rewards appeal to bargain hunters, coupon clippers, and anyone looking to save money by using their card.
Points rewards give you points on eligible purchases instead of "cash" in the form of a statement credit. However, these points can often be redeemed for cash back or other perks like travel and dining discounts, gift cards, and more.
Again, points rewards often increase or decrease depending on the category. You might get additional points for retail purchases, utility bills, pet supplies, travel expenses, or dining out, depending on the card's focus.
Points rewards appeal to those wishing to optimize a certain spending category, like household economists, shopping enthusiasts, savvy travelers, or gourmet food connoisseurs.
Mileage rewards are basically points rewards, but specifically focused on travel and often easily redeemed at airlines.
Miles earned with generic mileage rewards cards can be used for air travel, travel services, merchandise, gift cards, or discounts. Miles earned with airline-branded cards are usually reserved for air travel with that specific airline, or sometimes partner airlines and partner travel services as well.
Mileage rewards appeal to frequent flyers, especially those who usually travel with the same airline. This includes business owners, out-of-state students, or those who visit family often. It can also be a good choice for someone who wants to save up for a trip to Europe or Asia.
Some fees you won't have total control of. For example, if you don't pay your bill on time, you'll be charged late fees regardless. But these fees might vary based on your chosen card and your credit score.
There are also annual fees that come with certain cards. Sometimes annual fees are charged on credit-building cards as insurance against the cardholder defaulting. Because, let's face it, offering credit to someone with a history of not paying bills could turn out to be a bad gamble.
But other annual fees are charged because of additional perks that come with that card. For example, the elusive Amex "black card" (officially named the American Express Centurion® Card) comes with a $5,000 annual fee and a $10,000 initiation fee. But the perks are substantial, and for a high roller who travels a lot, it's totally worth it.
Credit One Bank even has a few card lines where you have a choice … you can opt to pay an annual fee if you value a robust rewards spread, or there's a $0 annual fee option with more modest rewards.
Which you choose depends on how much you spend in the qualifying categories, and whether your cash back will add up to more than the fee.
For example, small business owners or frequent travelers might make back their annual fee in the first 30 days, while someone who just wants a credit card for emergencies is better off taking the $0 option.
So Which Card Should You Choose?
Now that you know the various choices you have in finding the best credit card for you, the only thing you need to do is zero in on which one checks all your boxes.
Credit One Bank has cards in many of these categories if you'd like to start your search by viewing the credit card selection or even taking the interactive quiz.