How Credit Cards Can Help You Save on Your Favorite Entertainment Activities
---
It might not seem possible to maximize your credit card rewards while enjoying a little entertainment. But not only is it possible, it's actually a growing category in rewards programs that pay you back for doing what you love.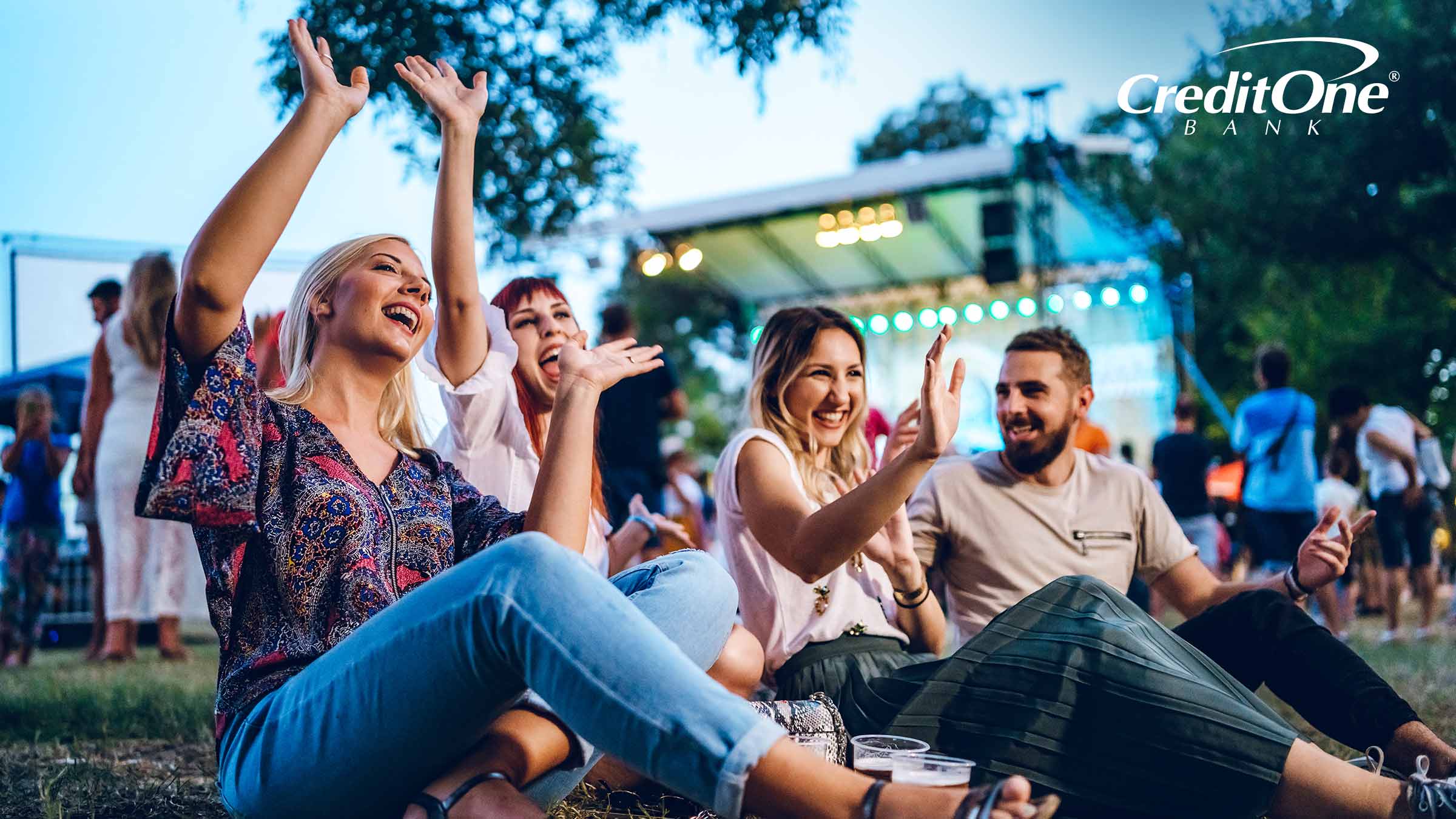 Entertainment is its own reward. But what if you could get rewarded even more for having fun? Depending on your credit card, you absolutely can!
Introduction
Entertainment activities like going to the movies, live concerts, or sporting events can be a significant expense. So you choose to watch movies and games at home, but end up needing several different streaming services. You listen to music through your favorite app, but it's not as good without upgrading to a commercial-free plan. You order delivery for your meal, but it costs more than going to a restaurant and enjoying the ambiance.
Well, with the right credit card, you can earn rewards and save money on your favorite entertaining activities. Entertainment rewards credit cards are designed to give back to cardholders for making entertainment-related purchases — so they're an excellent option for people who enjoy these pastimes. Having fun becomes a way to leverage cash back instead of just spending more.
Let's take a closer look at what entertainment rewards credit cards are, how to maximize credit card rewards for entertainment expenses, and whether an entertainment rewards credit card is the right choice for you.
What Are Entertainment Rewards Credit Cards?
As you might suspect, entertainment rewards credit cards offer perks and bonuses, like extra points or cash back, on entertainment-related expenses.
Applicable categories to earn these rewards might include movie tickets, concert passes, theme park admissions, restaurant dining, streaming services, and more. The rewards can be in the form of cash back, points, or air miles. And you might be able to redeem the rewards for future entertainment expenses, travel, merchandise, statement credits or other perks.
Many entertainment rewards credit cards also come with additional benefits like exclusive access to events, VIP treatment at venues, and free or discounted subscriptions to streaming services.
How To Maximize Credit Card Rewards for Entertainment Expenses
Like with any type of credit card, maximizing your rewards for entertainment expenses requires being strategic in your purchases. To start with, you need to choose a card that offers rewards for these types of categories. Then use the corresponding card to make those purchases so you can take advantage of elevated rewards and bonus offers.
For example, your card might offer extra points or cash back on dining and live entertainment. Or it could be on rideshare, movie theaters, and popular streaming services. First, you need to understand what's included in those broad categories — does "streaming" include music as well as movies and TV shows? Does "dining" include fast food restaurants, hotel eateries or taverns? Does "rideshare" include taxis and limos? Does "live entertainment" include sporting events, or just concerts and plays?
Next, pay attention to any spending limits or category restrictions. Is it 5% cash back for the first $5,000 spent each year, and then 1% for the rest? Or is 10X points, but only if you book your tickets through a specific website? The only way to maximize your return is to know what offers you can take advantage of.
Sometimes you'll receive elevated rewards just by using your card in a specific category. But you might get bonus points on top of that by booking through the card issuer's rewards portal or partner site. Many credit card companies also have partnerships with entertainment venues, which can lead to additional rewards or discounts when you buy tickets to a concert or other event happening there.
Finally, remember that it's essential to use your credit cards responsibly. That means you need to pay off your credit card balance in full each month to avoid paying interest charges that can totally eat up your rewards earnings.
Is an Entertainment Rewards Credit Card for You?
As with any rewards credit card, your spending habits will determine whether an entertainment rewards credit card is right for you. What are your entertainment preferences? If you frequently attend concerts, plays, sporting events, movies, or other entertainment activities, an entertainment rewards credit card focused on live events may be an excellent option for you. If you love binge-watching TV shows and movies on demand, or can't live without your streaming music services, a card that rewards streaming categories might be perfect.
But if you don't spend much on entertainment, a general rewards credit card — or one focused on a different set of categories — may be a better fit. Earning 2% cash back on all purchases could be better (or worse) than 5% on entertainment and 1% on everything else, depending on your shopping habits.
It's also important to consider the annual fee and interest rates associated with entertainment rewards credit cards. Will the rewards earned add up to more than the fees? Reading the terms and conditions before applying will help you fully understand the costs and benefits your card comes with.
Bottom Line
Entertainment rewards credit cards can be an excellent way to earn perks and save money on your favorite fun activities. By choosing a card that offers bonus rewards for entertainment expenses, using the card to purchase tickets through rewards portals or partner sites, and paying off your balance in full each month, you can maximize your rewards and enjoy being entertained without breaking the bank. However, it's essential to consider the annual fees, interest rates, and your spending habits before applying for an entertainment rewards credit card.
If you're looking for a card that rewards you for all purchases, including entertainment, consider the Credit One Bank American Express® Card. Checking to see if you pre-qualify doesn't impact your credit score.