Tips for Earning More Credit Card Rewards
---
Looking to take full advantage of your rewards credit card? Consider giving these tips for earning more credit card rewards a try.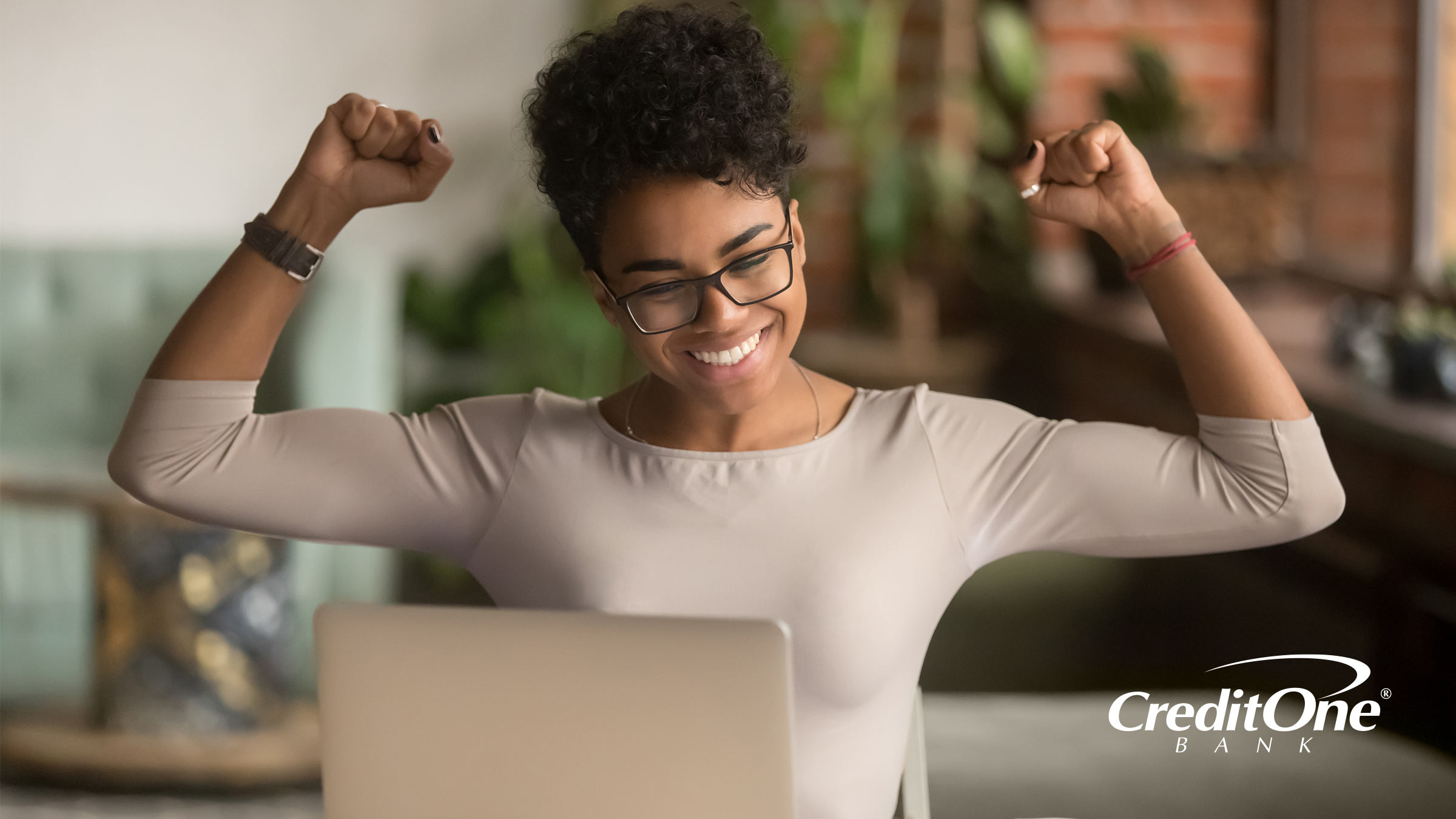 If you have a rewards credit card, using your card to make everyday purchases is a simple way to earn rewards on things you're probably going to buy regardless of how you pay for them. But if you're only using your rewards card to buy these everyday items, you may not be maximizing the rewards you could earn.
If you're interested in increasing your rewards-earning potential, here are eight tips you may want to try. But first, a word of warning:
WARNING: If using a rewards credit card to boost rewards results in paying more in interest or other fees than any rewards earned, it probably isn't worth it. Before attempting any of these tips, you should calculate whether the rewards you'll earn outweigh any additional interest, fees, or other costs incurred by using a rewards card for a purchase.    
1. Put Recurring Bills on Autopay with a Rewards Credit Card
Setting up autopay for recurring bills (utilities, cable, mobile phone service, content streaming, etc.) isn't just a good way to help you avoid late payments and fees, which could result in a reduction in your credit score. It may also help you earn more credit card rewards.
If you decide to try this strategy, don't forget to include semiregular recurring expenses as well, such as annual membership fees and auto insurance premiums. You may also be able to pay for these services with a rewards credit card.
2. Pay Tuition with a Rewards Credit Card
Are you in the process of earning a degree or helping your child pay for their education? If so, you may want to check the school's payment policy. Some colleges and universities allow tuition to be paid with a credit card, which could result in some serious rewards if the card used is a rewards card and tuition payments qualify as an eligible purchase. Consider also using a rewards credit card to pay for other education-related expenses—such as room and board or books—to put your pursuit of higher education to work earning you more credit card rewards.
3. Pay for Business Expenses with a Rewards Credit Card
If you need to pay for business expenses but don't have a corporate credit card, consider using your personal rewards credit card to cover these costs. It may not be as convenient as using a company credit card but, if the expenses you incur are eligible for rewards, you should receive those rewards and still get reimbursed by your employer.  
The same holds true if you run a business of your own or have a side hustle. Using a rewards credit card to pay for business-related expenses could earn you cash back rewards, points, or more just for purchasing items essential to running your business. Plus, using a credit card can be a good way to keep track of business expenses—especially if you have a dedicated card for your business—because your business-related purchases will show up on your monthly statements. 
4. Use a Rewards Credit Card to Pay Out-of-Pocket Medical Expenses
Even if you have great health insurance, you may have a copayment due every time you visit a medical doctor or dentist. You may also receive a bill after any treatment you receive for an amount not covered by your insurance company. Depending on how much medical treatment you receive, paying for out-of-pocket medical expenses with a rewards credit card could be a lucrative strategy for earning additional rewards.
Keep in mind that paying for medical treatment with a credit could also be disadvantageous—especially if you don't have health insurance. For example, paying for medical services with a credit card could lessen your ability to negotiate with healthcare providers over bills because they've likely already received payment from the credit card issuer. Plus, if you pay for costly medical treatment with a credit card and are then unable to make at least the minimum payment for that card, the credit card issuer may report your account as past due to one or all of the major consumer credit bureaus. But, if you owe money to the medical provider, it probably won't be reflected in your credit report(s) until the debt is sold to a collection agency and the agency reports the debt. 
5. Pay for Group Dinners or Other Group Purchases with a Rewards Credit Card
Going out to dinner with your friends? Chipping in with others from work to buy a wedding or baby shower gift for a coworker? Consider volunteering to pay for the purchase with a rewards credit card and then collecting money owed from everyone else who's contributing. If the purchase is eligible for rewards, you'll earn them, which you wouldn't if you just contributed cash. 
6. Use a Rewards Credit Card for Home Repairs and Improvements
Do you need a new water heater installed? Are you paying a professional to renovate your closet? According to Home Advisor, the average cost of for a new water heater alone (including labor and the unit) was $1,178 as of April of 2020.
Luckily, many contractors and companies that do home repairs or improvements accept credit cards. So, if you need to do some work on your home, consider paying with a rewards credit card so you can earn rewards on repairs or upgrades you need to get done anyway.
7. Make a Car Down Payment with a Rewards Credit Card
Some auto dealers may let you use a credit card to pay for a portion or all of a car's purchase price. But there's typically a cap on how much of the car's cost you can put on a credit card.
If you're in the market for a car and plan to buy one from the dealer, using your credit card instead of writing a check or paying cash could boost your rewards if that purchase is eligible to receive rewards. But, as mentioned in the above warning, make sure you have the money to pay for that credit card purchase in full when it's due. Otherwise, you'll be paying credit card interest rates on that amount, which may be substantially more than what you'd pay on a typical auto loan.    
8. Take Advantage of Programs that Amplify Rewards
Purchases made with your rewards credit card may be eligible to earn additional rewards through rewards-amplifying programs. For example, with a Credit One Bank Visa® or Mastercard®, the More Rewards program offers automatic cash back rewards, discounts, or other perks simply for making purchases with any of the thousands of merchants participating in the program. These rewards are in addition to any rewards you're already receiving by using the rewards card. Amex Offers is a similar program offered by American Express to card members.   
Taking a few moments to view or link offers from one of these programs to a rewards credit card and then strategically shopping to earn extra rewards could help boost your credit card rewards balance.
Limiting Factors
As mentioned in the above WARNING, it's important to account for any costs you might incur/encounter in using a rewards credit card. There may be other limiting factors to consider as well. Here are three things you may want to consider before pulling out your rewards card to make a purchase.
Interest Charges: If your rewards card has a grace period, and you pay your credit card balance in full and on time, then you should not incur any interest charges. But, if you don't pay your credit card balance in full by its due date, you will probably be charged interest. Also, if your rewards credit card does not offer a grace period, even if you pay the entire balance on time, you will still be charged interest. So, before making a purchase with a rewards credit card, calculate whether the rewards you will receive are worth more than any interest you'll pay on the purchase. 
Fees: Some merchants or vendors charge a service fee when you use a credit card for payment. The IRS, for  example, allows you to pay your federal taxes by credit card, but you will incur a service fee of 1.96% or 1.99% of the payment amount, depending on which payment service you use. Also, if you can't pay at least the minimum amount due on a rewards credit card by the payment due date, you may be charged a late fee by the credit card issuer.
Spending Limits: If a merchant allows credit card payments, there may be a limit to the amount you can charge on a credit card. For example, as mentioned above, some car dealers that allow credit card payments put a ceiling on the amount you can put on the card. If you plan on paying for a bigger-ticket item with a rewards credit card, it's a good idea to first see if they have a spending limit.
Purposefully using a rewards credit card for purchases can be a good way to boost credit card rewards. Just understand that there may be costs or limitations associated with using a rewards card to earn those rewards. So, before you make a purchase with your rewards credit card to earn extra rewards, run the numbers to make sure that transaction will earn you more than it costs you.