Using Apple Pay, Android Pay, And Samsung Pay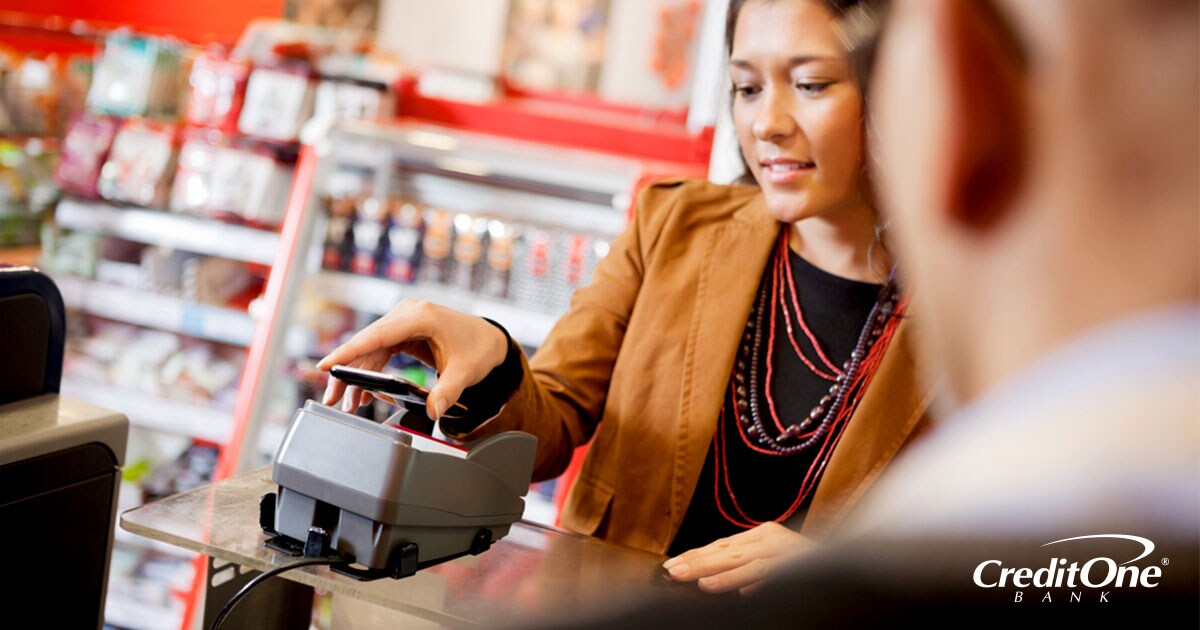 Do you have your mobile wallet set up? Are you ready to join the 'tap and pay' payment processing revolution? Secure, convenient, and simple to use mobile payment apps like Apple Pay®, Android Pay®, and Samsung Pay® are growing in popularity as more people catch on to the benefits.

What's Apple Pay? Are there specific Android Pay stores? How does Samsung Pay work? These payment apps allow you to store your credit and debit card info on your phone so you can make purchases with your smartphone. When using Apple Pay, Android Pay, or Samsung Pay, you no longer have to carry around a wallet filled with credit and debit cards and cash. Your mobile phone serves as your wallet.
Don't worry, you don't have to be a tech-savvy millennial to pay with Apple Pay or other smartphone payment apps. Once you learn how they work and where you can use them, you can set up your digital wallet and experience the future of payment processing for yourself.
How To Set Up Apple Pay, Android Pay, and Samsung Pay
Setting up your mobile wallet only takes a few minutes.
Apple Pay – go to the Wallet function on your iPhone and tap "Add Credit or Debit Card". From there, you simply enter your card information into the Apple Pay app and your card issuer will verify your info.
Android Pay – open the pre-loaded app. In the main Android Pay interface, you'll see a button that allows you to add a debit or credit card by adding the card number and the card verification code (CVC), the three or four digit number usually located on the back of your credit card. If you have already set up Android Pay on your tablet or another device, your cards should automatically sync up when you download the app to your phone and log in.
Samsung Pay – the app should already be pre-installed on a Samsung mobile phone. If not, you can download it from the Google Play Store. To enter your payment into and get started, first login to the app and then take a picture of your credit or debit card and sign when prompted.
NFC Technology (Near Field Communications)
Wondering how tap and pay works? In order for your payment information to be picked up by a store's payment device, your smartphone needs to have near-field communications (NFC) capability. NFC technology allows the phone to transmit information to an NFC capable cash register.
Basically, one NFC capable device can communicate with another NFC capable device when they touch or are put very close together. This means Apple, Samsung, and Android Pay stores are any businesses which use an NFC technology cash register.
How To Use Apple Pay, Android Pay, and Samsung Pay
Using your mobile wallet is refreshingly simple. Once you try it, you'll see that mobile payments is a seamless process compared to pulling out your credit card, let alone writing a check or exchanging cash.
All you do when you are ready to make a purchase is scan your phone at the cash register. This means you don't have to carry your wallet. Not only is this more convenient, it also minimizes the chances that you'll lose your credit cards.
Where To Find Places That Accept Apple Pay, Android Pay, and Samsung Pay
In order to use your digital wallet, you'll need a store that accepts mobile payments. Many shops have already updated their payment systems. Next time you go in to buy a latte at your favorite coffee shop or pick up your dry cleaning, pay attention to their cash register. You'll notice that many businesses are mobile enabled already.
Apple Pay, Android Pay, and Samsung Pay can also be used for easy online purchases. For example, if you're shopping online with your smartphone and your mobile payment app is already set up, you can quickly complete your purchase with your phone. You won't have to take out your credit card and punch in the account number.
Apple Pay, Android Pay, and Samsung Pay Security
You may be wondering, "how secure is mobile pay?" You are better protected when you use your digital wallet than you are with traditional credit and debit card payments. This is because these mobile payment apps all use tokenization to protect your card information and data during a transaction. When you pay the information is encrypted, which means a data thief has no way to read your payment information.
If you lose your phone, your mobile wallet is still secure. First, no one can get to the information on your phone as your mobile phone requires a security code to access. Second, Apple, Android, and Samsung all have ways that you can lock or erase the data if your phone is lost or stolen.
Try out your mobile wallet with your Credit One Bank® credit card. With tap and pay, shopping just got a whole lot simpler.
Apple, the Apple logo, Apple Pay, iPhone, iPad, Mac Book Pro, Apple Watch and Touch ID are trademarks of Apple Inc., registered in the U.S. and other countries.
Android, Android Pay, and the Android Logo are trademarks of Google Inc.
Android Pay is available for any NFC- and HCE-enabled Android device running KitKat 4.4 or higher.
Samsung Pay and the Samsung Pay logo are trademarks of Samsung Electronics Co., Ltd.
«

Return