How To Find a Job After High School Graduation
---
Graduating high school is an exciting time. And, for some, it's the end of schooling and the start of finding a career. Learn some tips on how to find a job after high school graduation.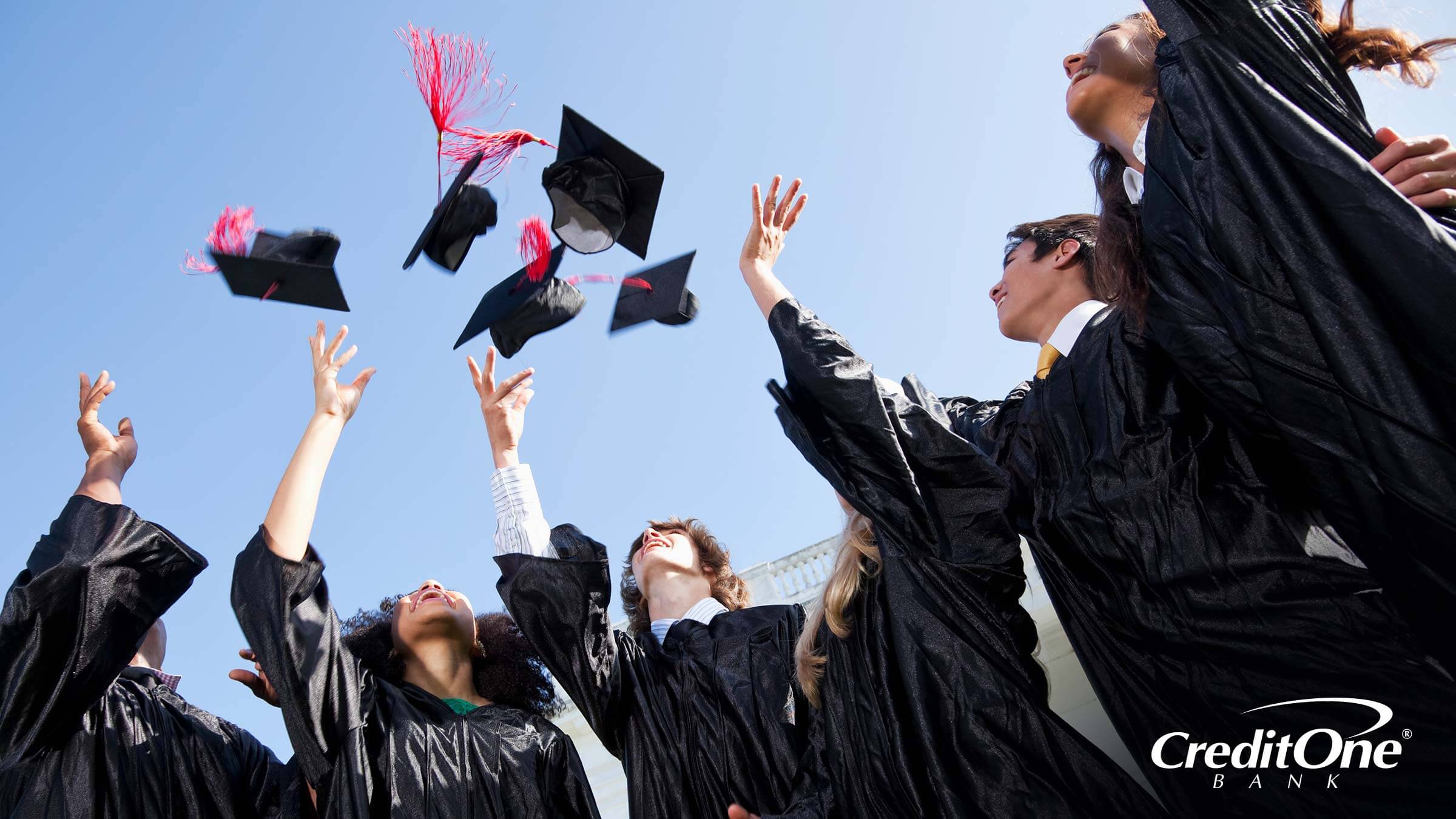 High school graduation is a major milestone in life. It's the end of one chapter and the beginning of another. It's the culmination of years of hard work and, as many high school graduation speeches may say, the first day of the rest of your life.
Once the tassels have been moved, graduation caps have been tossed, and celebrations have been had, it's time to move on to the next stage—whether that be college, a trade school, a gap year, or one of the many other options available to you. One post-graduation option is going straight into the workforce.
The process of searching for and getting a job can bring some extra anxiety along with it. How does your resume look? How is the economy? Are companies hiring? Do you have any job leads? Luckily, there are some simple things you can do to help your job search process.
Finding Jobs To Get With a High School Diploma
An important step to finding a job is knowing where to look. If you have specific companies in mind that you'd like to work for, you can always go to their respective websites to search and apply for any open positions that interest you.
Another way to search online is via career search websites such as indeed.com, ziprecruiter.com, or monster.com (to name a few). The nice thing about job-focused websites is you can use search terms and filters—such as "high school diploma"—to drill down to open jobs that fit your specific criteria. There are also federal, state, and city government-run job websites you can access.
Find Local Training Programs
Another way to aid your job hunt is to find a local training program that applies to the industry or job you're looking for. There are many jobs that, while they don't require a college degree, may require some sort of training or certification. Being proactive and completing any job-specific training may give you a leg up over other potential candidates who haven't done so.
Polish Your Resume
Your resume is a summary of your education, experience, and skills. This important piece of paper is your first impression to hiring managers. So having a polished and updated resume can help you stand out from the crowd and hopefully get you to the front of the line for an interview.
When you're looking to polish your resume, consider:
Including keywords that align with the job you're applying for to show you're a fit for the role—you can find these terms in the job description.
Customizing your resume with experience and accomplishments relevant to the specific job you're applying for. This can include major projects or clubs from high school, internships, other work experience, and skills relevant to the job you're applying for.
Placing relevant information at the top—this is what the hiring manager is going to see first and will hopefully interest them enough to read on.
Using a template that is clean and easy to read, including a professional-looking font.
Proofreading multiple times—there's no better way to be immediately removed from consideration for a job than to submit a resume full of typos.
Additional Tips
So you've polished your resume, you've taken some applicable training, and you've conducted a thorough job search online. What else can you do to help land that post-high-school job?
You can:
Write a cover letter. Sometimes a resume isn't enough to tell your whole story. With a cover letter, you can be a little more detailed and provide additional information about your skills and experience.
Talk to your guidance counselor. They're there to help and may have potential leads on job openings, training programs, or other tips.
Work with a headhunter or recruiter. This may come with a cost, but it's literally their job to find you a job.
Attend job fairs and network. Get out there and meet people in the industry. As the saying goes, "it's not what you know, but who you know."
These are just a few tips to help with your job search. Regardless of what the job is, it's always important to put your best foot forward. This gives you a shot to stand out from the crowd and land that job you've got your eye on.
Looking for a career in the credit card industry? Credit One Bank—one of the fastest-growing credit card issuers in the United States—is always looking for talented new team members. Check out our careers site for current openings.