Travel to Nashville on a Budget
Top 5 Ways to Save Money in Music City
---
Many people will tell you how expensive Nashville can be, since it's a world-class musical city steeped in history. But if you take advantage of some insider secrets, it's definitely possible to have a lot of fun while saving money.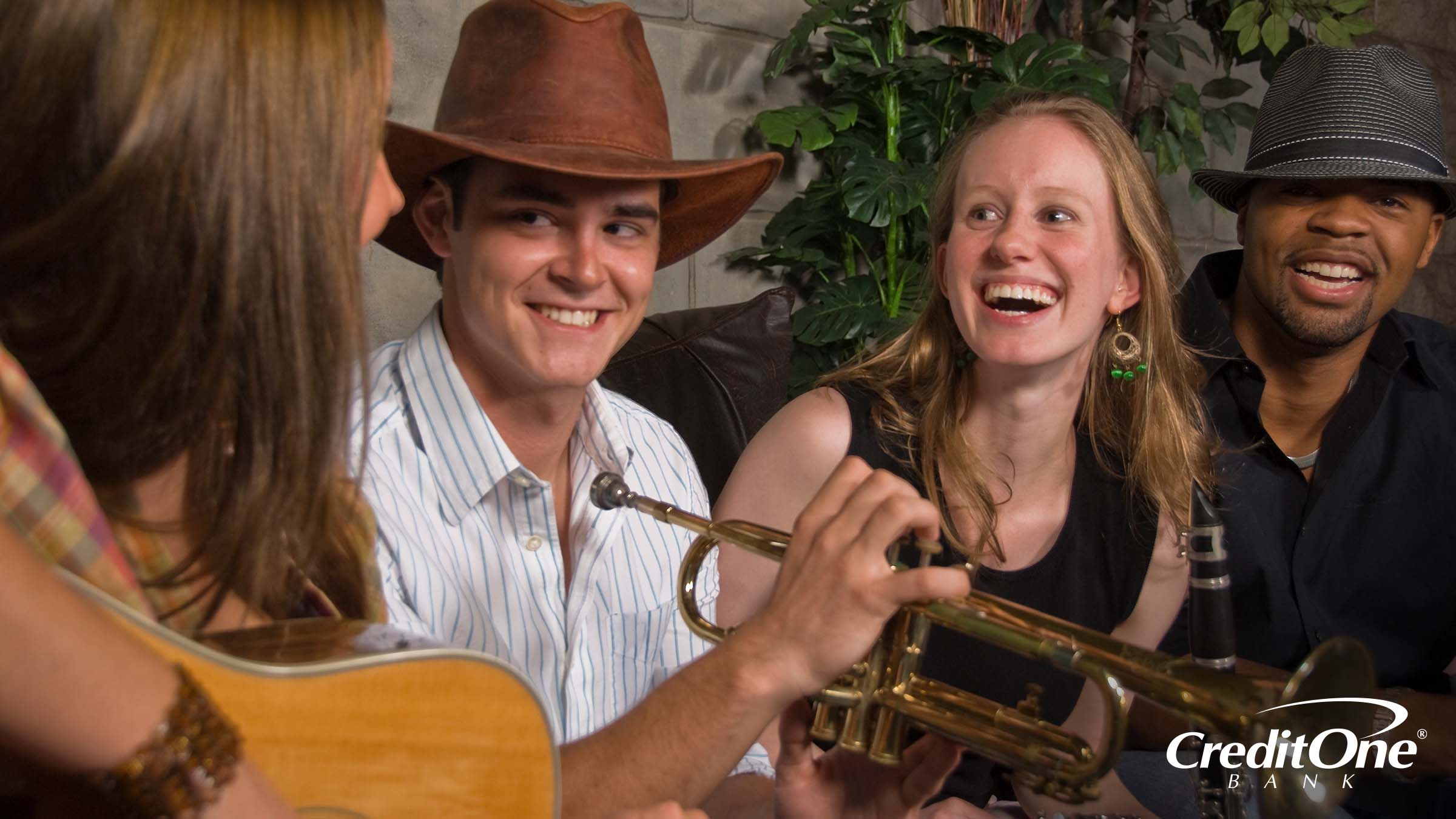 Vacationing in Nashville on a budget isn't always easy. After all, it's one of the country's most historic and influential cities. It's deeply rooted in the music industry, and has plenty of attractions, museums and entertainment. However, a lot of it turns out to be pretty cost-effective, or even free, if you know what to look for.
Here are the Top 5 ways to maximize your dollar and strategically save money while having an amazing time in Music City, USA.
1.   Save on Lodging
Where you stay is one of the most expensive parts of your trip. And Nashville has some high-priced luxury resorts, but it has just as many affordable options, including a large selection of budget inns and suites. Prices vary a lot though, even in the same neighborhood, so look around a bit before grabbing an offer.
It's worth noting that even though staying in a central area might be more expensive, it can save you on transportation costs as a trade-off since a lot of attractions are walkable. But if you want to explore other options, here are some additional tips to save money on your lodging—and hence your trip in general.
Stay in another neighborhood
Downtown is where most of the action is in Nashville—and as a result, the hotels here are often the priciest in town. So if you have access to a car (or WeGo, which we'll talk about in the next section), staying in a less-expensive area will save you some dough. Check out Edgehill—near Music Row and still close enough to Broadway entertainment—or the areas by the Nashville Zoo and Vanderbilt Dyer Observatory.
Stay at a home rental
Forgoing the major hotels might give you the opportunity to stay in the city for a much lower price. Home-rental services like Airbnb and Vrbo (originally called Vacation Rental By Owner) have become more and more popular in the past couple of decades, and definitely present a viable option. They're not always cheap, but digging a bit turns up some deals. Nashville offerings include houses, private rooms, condos, apartments, and even boutique hotel rooms—often at less than $100 a night.
Use a rewards card
No matter where you stay, you can save money by using a credit card that gives you points or cash back on travel and lodging. For example, Credit One Bank's new Wander® Card offers 10X rewards points on eligible hotels and car rentals booked using their travel partner, directly through your online account. You can also get 5X rewards points on other eligible travel, dining, and gas buys, and 1X rewards points on all other purchases.
2.   Save on Transportation
Sure, you can rent a car, but then you have to worry about parking and how much it costs. Or you can use rideshare services to get around. But there are other options to save even more money when you're visiting Nashville on a budget.
Public transit
Nashville has an extensive public transit system called WeGo, which includes buses, trains, vanpools and more. For visitors, local buses are going to make up the bulk of your usage, and most routes operate every 20 to 60 minutes. You can load up a card or mobile app with an all-day pass for a few bucks, or a 7-day pass for about $20.
BCycle
Another way to get around, as long as you don't have a ton of stuff to take with you, is the BCycle rent-a-bike program. You can buy a pass online—from a few bucks for a 30-minute ride to unlimited 60-minute or 120-minute rides at a super-cheap price of $25 or less. Then just pick up a bike at one of the stations around the city, ride it to your destination, and dock it in another station when you're done.
Trolley Tours
If you want to see a lot of attractions or you're sticking to the main drag, look into the "hop-on hop-off" Trolley Tours. These tour buses with stadium seating run in a continuous 12-mile loop with 13 stops, and one ticket gives you access to get on and off as many times as you want in one or two days. Stops include Broadway, the Ryman Auditorium, the State Capitol, Musicians Hall of Fame and Museum, Farmers' Market, Centennial Park, Belmont Mansion, Frist Art Museum, Country Music Hall of Fame, and more.
3.   Save on Sightseeing
What's better than free? When you're on a budget, not much. Luckily, Nashville has a lot of things you can do for free, and other things that cost very little or can be snagged for a deal. Here are some of the top sights you can take in without breaking the bank.
Music City Walk of Fame
That's right, Hollywood isn't the only place you can stroll along a Walk of Fame … Nashville has its own Music City Walk of Fame, right across from the Country Music Hall of Fame. Yes, there's a lot of fame in this town! Stars on the walk pay tribute to the biggest names in music—and it's not just country. You'll see the expected Dolly Parton, Garth Brooks, Charlie Daniels and Johnny Cash, but also Elvis Presley, Little Richard, Jimi Hendrix, Kid Rock, Jack White, Peter Frampton, and other well-known rock stars. This is a growing landmark, and you can attend new induction ceremonies for free.
Music Row
Music Row is the business side of the Nashville music scene. It's home to a ton of record labels, publishing houses, music production companies, recording studios, and radio stations, and it pretty much represents Nashville's thriving entertainment legacy within a few blocks. You can tour many of these places through partnership with tour operators, which costs money … or walk past them from the outside, snapping a few selfies, which doesn't.
In the middle of the neighborhood's traffic circle is a 40-foot bronze sculpture called Musica, made up of nine dancing figures—the largest sculpture group in the US. There's also a life-sized bronze statue of renowned country record producer Owen Bradley, who helped create the iconic Nashville Sound in the 1950s and '60s, sitting at a grand piano. He produced plenty of influential acts during his storied career, including Patsy Cline, Loretta Lynn, Conway Twitty, Burl Ives, and k.d. lang. The statue is in front of Owen Bradley Park—the gateway to Music Row—and there's space for you to sit beside Owen on the piano bench, which makes for a great free photo opp.
Nashville murals
The modern version of public art galleries is murals and other street art, and Nashville has joined many other world-class cities with its beautiful and much-loved downtown murals. Well, actually, they're not just downtown … you can also find them in East Nashville, The Gulch, and the trendy 12 South neighborhood, a half-mile stretch of 12th Avenue South with unique shopping and dining options. This is where you'll find the Insta-famous "I Believe in Nashville" mural, while The Gulch is home to the "What Lifts You" mural, which you can pose in front of to seemingly sprout giant lacey wings (or teeny ones, if you don't mind sitting on the sidewalk).
Some say a trip to Nashville isn't complete without getting an Instagram photo in front of one (or several) of these murals. Even if you don't end up posting them online, this is a free oversized outdoor art gallery with impressive works that you can enjoy live, and then look back on fondly through photos for years to come.
Nashville Parthenon
Nashville's Parthenon is the world's only full-scale replica of the original Greek Parthenon, and it even has its own 42-foot statue of the goddess Athena. It was originally built in the late 1800s to celebrate the 100th anniversary of Tennessee's entrance into the union, and it was intended as a temporary exhibit. So they rebuilt it with more permanent materials in 1920. Why recreate Greek architecture? Because before it was called "Music City, USA," Nashville was known as "Athens of the South."
It's free to look at it from the outside, and only $10 to go inside and view the art displays, which include plaster replica castings of the Parthenon Marbles from the 5th century BCE. They also do live recording sessions at Athena's feet. The Parthenon is located in the 132-acre Centennial Park, which offers plenty of other free things to do with its mile-long walking trail, historical monuments, sunken garden, bandshell, sand volleyball courts and more.
Vanderbilt Dyer Observatory
Perched on the Highland Rim surrounding Nashville, the Vanderbilt University Dyer Observatory has the best vantage point in the city, plus telescopes for peeking at stars. Tours are free, and telescope nights (sometimes with a Meet the Astronomer Talk included) start at only $5. You just have to book online in advance.
Gaylord Opryland Resort Gardens
Imagine an old-timey town under glass and you've got the Gaylord Opryland Resort Gardens, a convention center and hotel featuring nine acres of airy, indoor garden atriums with waterfalls and a greenhouse-style ceiling. You can wander through or sit on a bench to enjoy the scenery at no cost.
The conservatory gardens are full of unique tropical plants and trees, many of which were purchased directly from Florida homeowners after being hand-picked for negotiations. These gardens were first built in the 1980s, and recreated after the massive 2010 Nashville flood wiped the whole thing out.
There's also a waterpark, riverboat rides and seasonal family-friendly activities that aren't free … but depending what time of year it is, or what you'd like to do, an Opryland adventure might fit into your budget.
Hot tip: To avoid paying hotel-rate parking, grab a spot in the lot of the adjacent Opry Mills mall and walk over to the resort.
John Seigenthaler Pedestrian Bridge
Are you looking for spectacular skyline views and postcard-worthy photo ops? Take a walk across the John Seigenthaler Pedestrian Bridge—formerly the Shelby Street Pedestrian Bridge and before that the Sparkman Street Bridge—which spans the Cumberland River at Cumberland Park, one block south of Broadway (more on that in the next section). Sunset is one of the best times to do this, and you'll get a full panoramic view of downtown on one bank and Nissan Stadium, home to the Nashville Titans NFL team, on the other. At night, the entire bridge structure lights up dramatically.
This historic truss bridge first opened in 1909 and was closed to vehicular traffic in 1998. It was slated for demolition at the time, but admission into the National Register of Historic Places saved it as a pedestrian bridge with four scenic overlooks and a bicycle path down the middle. The bridge was the first in North America to have concrete arched trusses, and it spans 3,150 feet, making it one of the longest pedestrian bridges in the world to this day.
4.   Save on Entertainment
With a nickname like Music City, USA, there's obviously a hefty entertainment scene in Nashville. And yes, entertainment in Nashville primarily means live music. But it's also a city dripping in other forms of history, and there are plenty of fun things to see and do.
Live music
While country music is what Nashville's known for, you can also see variations on the genre, like blues, Bluegrass, indie rock, and others. For the best immersive experience, head to the neon-laden Broadway strip, which is like a cross between New York's  Broadway and Downtown Las Vegas.
You can enjoy free live music daily, starting at noon, on the famous Honky Tonk Row (a.k.a. Honky Tonk Highway)—a group of clubs on lower Broadway where up-and-coming music stars showcase their talents. Feel free to club hop without paying a cover at any of the honky tonks, which is what these live country-music bars are actually called. But tips are appreciated if you like the show.
Fun fact: Some of these bars are now owned by country superstars who worked their way up through the honky-tonk system. Check out Ole Red owned by Blake Shelton, Whiskey Row owned by Dierks Bentley, Redneck Riviera owned by John Rich, Jason Aldean's Kitchen and Rooftop Bar, Luke Bryan's 32 Bridge, Florida Georgia Line's FGL House and AJ's Good Time Bar owned by Alan Jackson.
Live theatre
Did you know you can see Broadway shows in Nashville? Not on Broadway, which is focused on music, but a few blocks over on Deaderick Street, home of the Tennessee Performing Arts Center (TPAC). Several companies put on shows at TPAC, including the Nashville Ballet and the Nashville Opera. But the Nashville Repertory Theatre produces many of the resident Broadway musicals and plays. They offer rush tickets starting 90 minutes before each performance for only $20 ($10 for students). Sometimes you can even find a pay-what-you-can performance.
Community events
From farmers' markets to walking tours to festivals and art shows in the park—and, yes, concerts too—you can attend free community events while visiting Nashville. They might usually be targeted at residents, but that doesn't make them any less fun for visitors. Check out the current listings any time at NowPlayingNashville.com.
You can also often find free events put on by the Nashville Symphony, which include outdoor concerts and community celebrations that feature garden tours, petting zoos, art displays, drum circles, and more.
If you're in Nashville with the right timing, don't miss the free First Saturday Art Crawl, which happens on the first Saturday of each month. Art galleries throughout downtown host free receptions and openings, and some even serve free refreshments. Nice score for art lovers on a budget!
And on the fourth weekend of the month (or the third weekend in December), you can attend the free Nashville Flea Market at the Fairgrounds, which has been operating since 1969 and is widely considered to be one of the top 10 flea markets in the country.
Museums
Nashville is a museum town because the area has such a deep historic significance in the creation of the country. Luckily, some of these great museums have free admission, while others have pay-what-you-can or discounted options.
While you're there, stroll through the adjacent 19-acre Bicentennial Capitol Mall State Park, which has a World War II Memorial, a 1,400-foot Pathway of History, a 50-tower carillon with 95 bells to represent the state's 95 counties, and a 200-foot granite map of Tennessee. Then take a free guided or self-guided tour of the Tennessee State Capitol building, which is one of the oldest working capitols in the US, dating back to 1859. The building also has great views of the downtown Nashville skyline.
If you want to visit several paid-admission museums, shows and other attractions while still saving money, take a look at the Nashville Sightseeing Pass or the Total Access Pass put out by the Nashville Convention & Visitors Corp. Both let you customize your vacation by choosing admission to the attractions you want to see. Some of those venues don't make this budget vacation list, but are included in our rundown of must-see Nashville attractions.
Use your travel-focused credit card to get points or cash back from these purchases, saving even more.
5.   Save on Dining
Nashville has made waves for its burgeoning culinary scene, including its world-renowned hot chicken, rustic Southern barbeque, "meat and three" (that's a choice of meat plus three sides), and plenty of other down-home favorites. Here's how to get the best bang for your buck while fully experiencing Nashville cuisine.
Go to the source
Nashville's famous hot chicken is usually served on white bread with pickles. And yes, it really is hot. It was first conceived as a punishment for a cheating spouse named Thorton Prince, but ended up being a spicy delicacy that became a tradition. If you want to experience the original Prince's Hot Chicken—now run by Thorton's great niece—you'll be happy to know that it's actually pretty cost effective. It's not an upscale dining experience, but it's authentic Nashville on a budget. Besides several Prince's locations, you'll find plenty of spin-offs these days, like the acclaimed Hattie B's.
Take a lunch (or brunch) break
Nashville has an amazing restaurant scene, but choosing to eat out for lunch instead of dinner saves you money because typically the meals are smaller. Or join the bevies of bachelorettes seeking out the city's great all-you-can-eat brunches on weekends. You'll also find an assortment of mid-day BOGO and bottomless drink offerings, plus plenty of Happy Hour specials that really shine.
Another great place to grab a mid-day meal is the Market House at Nashville Farmers' Market, home to fresh produce and good, inexpensive restaurants serving crepes, gyros, BBQ, sushi, Mexican food, Indian cuisine, and much more. Restaurants here are only open until 4:00 pm, so plan to visit earlier than that.
Grab a meal on wheels
Not surprisingly, since its traditional dishes lend themselves to simplicity and fast preparation, there are lots of food trucks in Nashville. But they don't all serve barbeque and spicy foods—there's pizza, burgers, vegan, Mexican, Persian, Asian, and tons of other options to choose from. Meals from trucks are often the most cost-effective around, so it's worth checking out what's on the menu when you see one parked nearby.
Stock up on groceries
You don't need to eat out every time you're hungry. Stock up your motel fridge with premade snacks and meals from the supermarket, or go grocery shopping like at home to cook in your rental. You can even put down a blanket and enjoy a picnic at one of the many grassy parks.
So yes, you really can enjoy a vacation to a great city like Nashville while still sticking to a budget. For added savings, be sure to take along a credit card that gives you points on your travel purchases, like the new Wander Card from Credit One Bank.