Travel to San Francisco on a Budget
Top 5 Ways to Save Money in SF
---
We all know San Francisco has a reputation for being pricey, so it might not be your top choice for a budget vacation. But it would be a shame to miss out on this fantastic city just because of financial concerns, and it turns out you don't have to.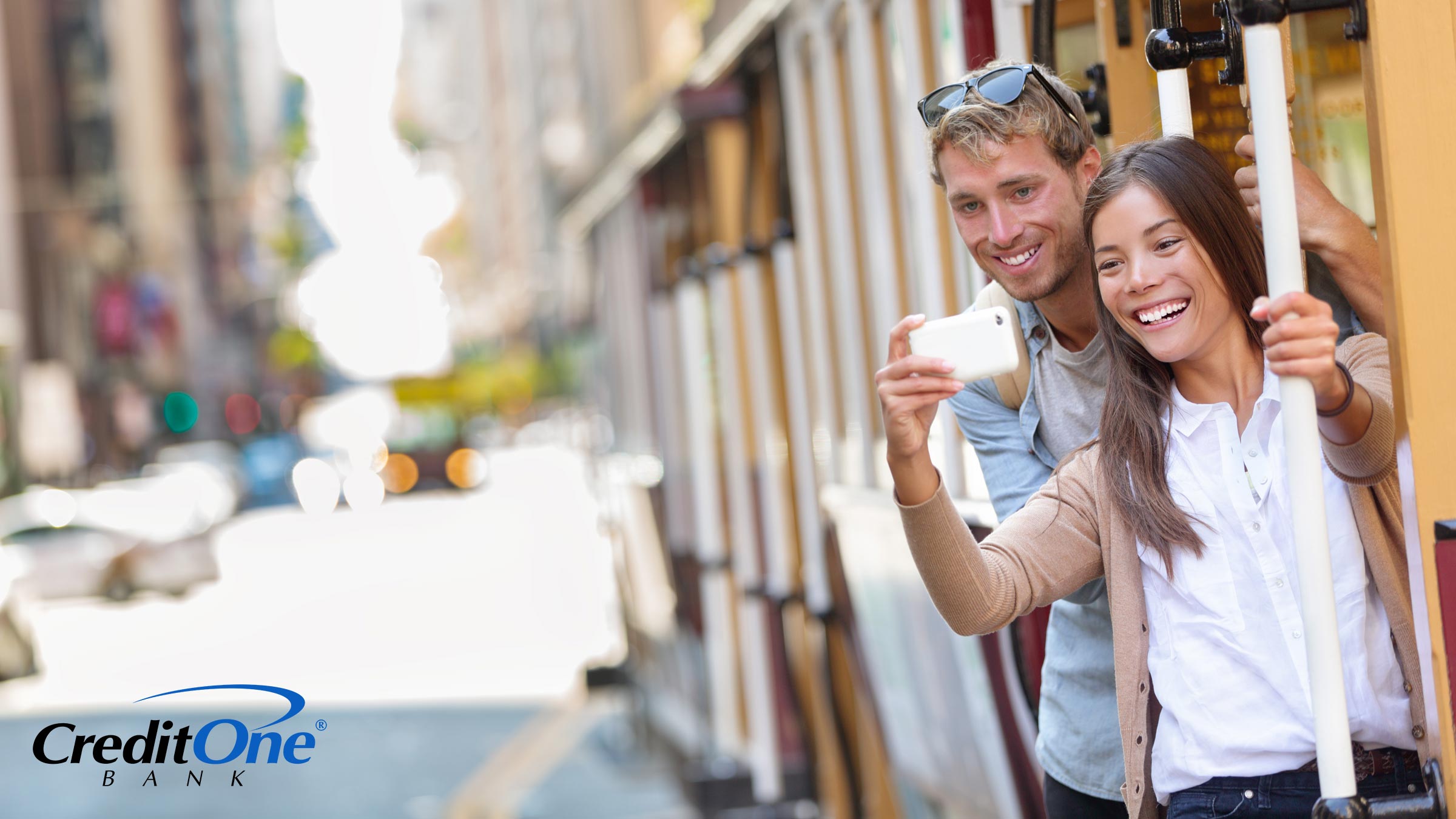 San Francisco is often referred to as one of the most expensive cities in the country. So how could you possibly travel there on a budget? Well, as it turns out, many of the top attractions in San Francisco are free, and a little bit of strategic planning can get you plenty of bang for your buck.
Here are the Top 5 ways to save money while having a fun and memorable vacation in the City by the Bay.
1.   Save on Lodging
Hotels in San Francisco can definitely be on the higher end of the scale, especially in the touristy districts. And your lodging costs are typically among the highest expenses on any trip, so you want to save money here. But if your room is just a place to sleep, and you don't mind forgoing some luxuries, it's possible to find some pretty good deals.
Go for fewer stars
San Francisco offers some decent 3-star and 4-star hotels for less than $150 a night. And if you don't mind stepping down a little bit, you can find 1-star and 2-star hotels for less than $100. Some of these are inn-style hotels, while others are smaller boutique properties. They might be pretty basic, but they are generally clean and convenient. Uniquely in this city, you can often save a good chunk of money by opting for a shared bathroom instead of a private one. And you still usually get free Wi-Fi and other amenities—including parking, if you decide to drive there or rent a car instead of using the other transportation options in the next section.
Stay at a home rental
While most of the hotels are in the downtown core, home rentals from sites like Airbnb and Vrbo are more spread out. So depending on what you want to see and do, these might be more convenient, and definitely can provide a sense of adventure. You can generally find a private room, suite, or even a small apartment for less than $100. Just make sure you're not booking too far from the action if it's going to increase your transportation time and costs substantially. Being near a public transit stop is ideal.
Use a rewards card
No matter where you stay, you can save money by using a credit card that gives you points or cash back on travel and lodging. For example, Credit One Bank's new Wander® Card offers 10X rewards points on eligible hotels and car rentals booked using their travel partner, directly through your online account. You can also get 5X rewards points on other eligible travel, dining, and gas buys, and 1X rewards points on all other purchases.
2.   Save on Transportation
Gas is expensive in San Francisco. Parking is limited. And the traffic is crazy with all those narrow, hilly streets. Plus, it's a small area that's only seven miles across, and most of the attractions you'll want to see are in a tiny chunk of that. In fact, it's one of the most walkable cities in the US.
So renting a car is not the best solution for getting around in this city. Of course, you can always book a rideshare service, like Uber and Lyft. But to save even more money, these are your best options.
Public transit
San Francisco has city buses, trains, and of course streetcars and cable cars, everywhere you look. This is one of the best public transit systems in the country, and it's made up of different types of transportation that interconnect.
Muni is short for The San Francisco Municipal Railway, but it includes more than just trains. It's the main transportation network within the city limits, operating buses, electric trolley coaches, cable cars, and historic streetcars, which together cover nearly every corner of San Francisco. Its Muni Metro system adds light rail lines, standard-gauge rail lines, and subways for a combination of surface routes and underground tunnels.

Established in 1912, Muni was the first major publicly owned transit agency in the country, and it's been known as the People's Railway ever since. It's one of the greenest transit fleets in the world, and one of the largest transit systems in the US.

You can buy single rides for $3 cash, but you get better savings with the 1-Day, 3-Day or 7-Day Visitor Passports. These provide unlimited rides on Muni, Muni Metro, historic streetcars, and the iconic cable cars for as little as $6 a day if you use the MuniMobile® app. This is a tremendous deal since just one ride on a cable car costs almost $10. Paying a little more on the Metropolitan Transportation Commission's Clipper® app also lets you ride the BART and ferry boats.  

BART stands for Bay Area Rapid Transit, and it's a heavy rail system that connects San Francisco to other Bay Area cities and the airport. BART fares are based on the distance traveled, but a trip to the airport generally costs about $10 or less.
3.   Save on Sightseeing
San Francisco is a beautiful city with lots of things to see, and you can experience many of them for free. In fact, almost every major landmark in the city is free to look at, and some are even free to explore or go inside.
Parks and landmarks
If you decide to walk across, keep in mind that the bridge is 1.7 miles long—the longest bridge in the world when it opened in 1937. The trademark reddish-orange color was originally only meant as a primer with the intention of adding a grey or black topcoat like most bridges had. But the architect thought the bright color was a nice contrast to the surrounding bay's blues and greens, so the "international orange" shade remained.

The newest attraction in the park is the Presidio Tunnel Tops, which opened in 2022. Built on top of the Presidio Parkway tunnels, where the freeway goes underground, this 14-acre national park space was created to be inclusive for all. It hosts special events and has public artwork on display, as well as large seating areas carved to look like driftwood.

The tower's observation deck provides 360-degree views of the city and San Francisco Bay. You can admire the tower from many places in town, or look at the ground floor collection of Depression-era fresco murals for free. If you want to get a guided tour of the murals or take the elevator, it costs a little bit … but you're looking at 10 bucks or less.

Twin Peaks is covered by the area's original grasslands and coastal scrub, giving us a glimpse into the past. It's also another habitat for the Mission blue butterfly, which has been an endangered species since 1976.
Cruises and tours
Lots of boats leave the harbor on tours every day, whether to go to Alcatraz, find whales to watch, or just give a close-up view of the Golden Gate Bridge. And most of them cost a pretty penny, to say the least.
However, sometimes you can find private sailboat owners offering tours for less than $20. That's the only type of tour you should pay for with cash on the docks, because cheap tickets for larger tours from scalpers are often fake.
You can also take a local ferry ride. The Blue and Gold Ferry and Golden Gate Ferry head across the bay to Sausalito for less than $15, or you can take a San Francisco Bay Short Hop route for under $2. 
If you'd rather take a commercial cruise or guided tour, as well as go into some other paid attractions, you'll save money with a discount card like Go City San Francisco, San Francisco CityPass, or the San Francisco iVenture Card. These combo passes let you choose the attractions you want to see, or go all-access, and save money in the process.
4.   Save on Entertainment
Entertainment in a world-class city like San Francisco can add up pretty quickly. But there's also plenty to do for free, or with very little expense.
Museums
San Francisco has some interesting and influential history, much of which is on display in museums. Some of the museums in San Francisco are free, and others offer free days or times.
Live shows
You don't really need to pay for live entertainment in San Francisco. Depending on the time of year, or the day of the week, there are lots of places you can see concerts, plays, comedy shows, and other performances for free.
Community events
From book launches and readings to walking tours, festivals, dance parties and yoga in the park, you can attend free community events while visiting San Francisco. These are often targeted at residents, but that doesn't make them any less fun for visitors.
Find the latest options at the City of San Francisco events page, San Francisco Recreation & Parks, or FunCheap SF. Also take a look at the free events put on by the Yerba Buena Gardens Festival, which include around 100 dance performances, music concerts, opera, theatre, puppet shows, and a lot more.
5.   Save on Dining
San Francisco has amazing seafood restaurants and other culinary delights, which is expected in a world-class city like this. So is the high price tag that often accompanies a gourmet dinner. But it is possible to have some fantastic meals in SF while keeping your cash in your pocket.
Keep it casual
You don't have to restrict your dining options to fast food choices like pizza, burgers and fries. But choosing a lower-end eatery, like a café or sandwich shop instead of a 5-star restaurant, will help you stick to your budget.
San Francisco also has one of the country's oldest and most established Chinatowns—the largest outside of Asia. Many locals praise the dim sum, dumplings, pot stickers and spring rolls you can find here. There are also plenty of highly rated Japanese, Greek, Middle Eastern and Indian restaurants to choose from that won't break the bank.
If you absolutely must take in a classic Fisherman's Wharf seafood dinner, save up and splurge on it just once. Or satisfy your craving with a steaming hot Dungeness crab served up fresh from an outdoor stand or cart instead of a sit-down restaurant. Also, browse the offerings at the Ferry Plaza Farmers Market in the Wharf's Ferry Building.
Take a lunch break
In most cities, eating out at a restaurant for lunch saves you money over the dinner menu, because typically the meals are smaller. This isn't always true in San Francisco, because many of the high-end seafood restaurants serve from the same menu all day. However, you can find some good lunch specials, from sushi to soup, for less than $20. There are also some great Happy Hour specials later in the day, covering appetizers and small meals as well as drinks.
Grab a meal on wheels
San Francisco has always been on the cutting edge of culinary trends, and some say the food truck was invented here. While some trucks are going to have spendy gourmet fare, others will give you delicious but cost-effective meal options. Choices range from Creole to clam chowder and Peruvian to Asian cuisine. The Roaming Hunger site or app will let you know what's nearby.
Stock up on groceries
You don't need to eat out every time you're hungry. Stock up your motel fridge with premade snacks and meals from the supermarket, or go grocery shopping like at home to cook in your rental.
So yes, you really can enjoy a vacation to a great city like San Francisco while still sticking to a budget. For added savings, be sure to take along a credit card that gives you points on your travel purchases, like the new Wander Card from Credit One Bank.