5 Ways to Spring Clean Your Finances
---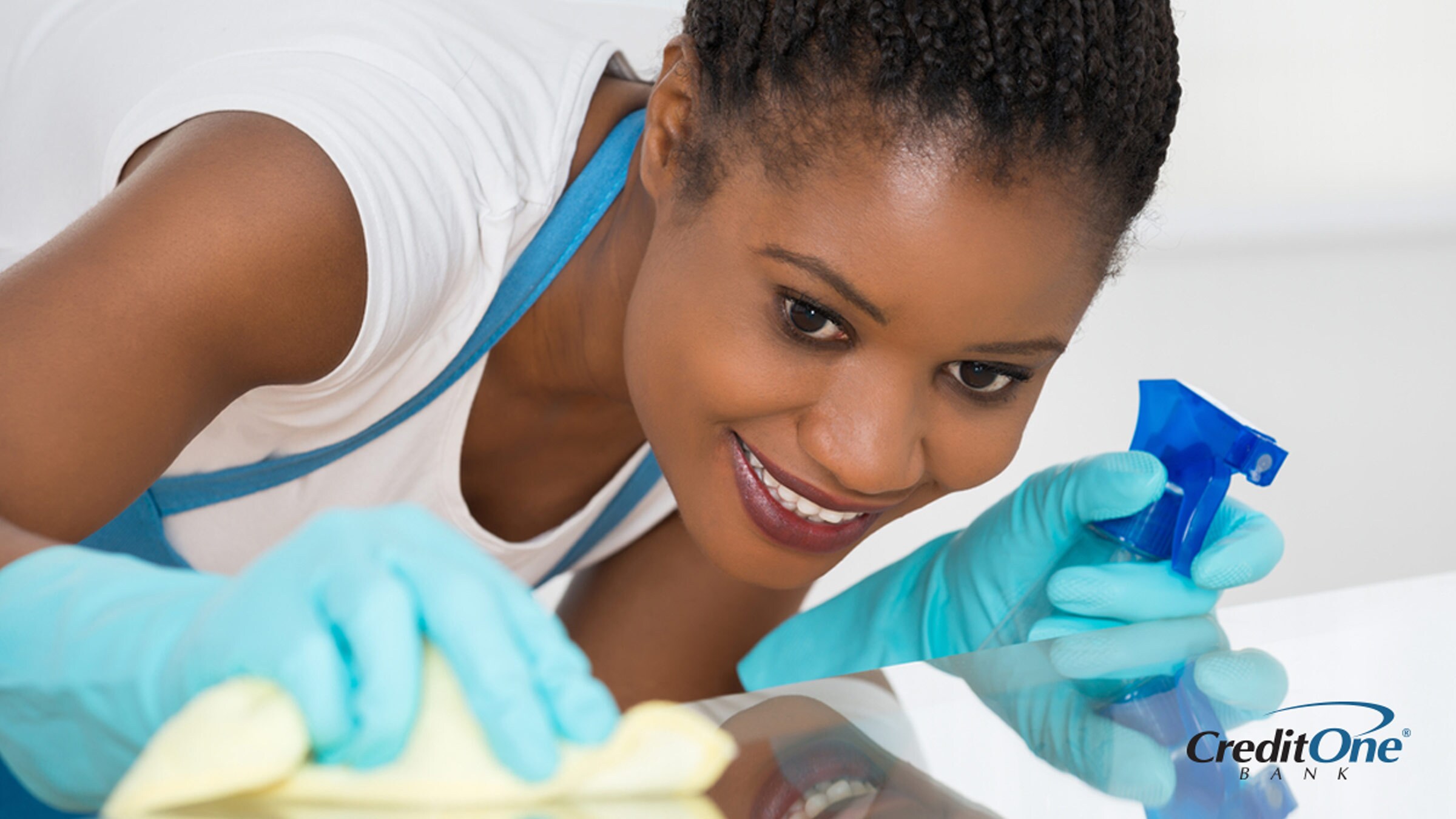 Spring cleaning gives you an opportunity to take stock of what you have, eliminate what you don't need, and make space for what you do need. But spring isn't just a good time to clean your house, it's a good time to take a serious look at your finances too.
Here are five areas of your financial life you may want to spruce up in between washing the windows and cleaning out the closets.

1. Budget
Creating, and sticking to, a budget is one of the best ways to keep your finances on track. But according to the 2018 Financial Literacy Survey, nearly 60 percent of Americans don't have one. If you don't already have a budget, now's a good time to create one; if you have one, take some time to review it.

Look at all areas of your life and identify those where it makes sense to cut back spending, where you're on track, and where you might need to increase your spending. Plan for any one-time expenses that are coming up so you can start saving for them and avoid taking on unnecessary debt.

2. Emergency Fund
Many experts, like Dave Ramsey, recommend saving enough money to cover three to six months of living expenses so you can keep paying your bills if you experience an emergency, such as a job loss or serious illness or injury. The amount that's right for you could be more, or less, depending on your situation.

However, according to the 2017 Report on the Economic Well-Being of U.S. Households, 40 percent of Americans don't have enough money saved to cover a $400 emergency.

Examine your emergency savings to decide if you have enough or you need more to help you weather life's ups and downs without having to take on additional debt. If your savings could use a boost, look for ways to cut back and put the extra money in your emergency savings fund. Even if you can only save a small amount each month, it can make a big difference over time.

3. Insurance Coverage
If you pay your insurance bills each year without reviewing your existing coverage to determine whether it still meets your needs, you could be making a mistake. As your life changes, so do your insurance needs. A variety of factors, including your health, whether you have dependents, how old they are, what type of property you own, and more can impact the type and amount of insurance coverage you need.

That's why it's important to review your policies regularly. Depending on your circumstances, it may make sense to reduce your coverage, which can help save you money. Just make sure you're adequately protected based on your current situation.

Many insurers offer discounts when you bundle multiple policies together. If you currently have more than one policy, and they're with different insurers, it's worth looking at what it would cost to move all of your policies to a single insurer. You may be able to save money by doing so.

Finally, be sure to check your deductibles. You may be able to save money on your premiums if you opt for higher deductibles. Just be sure you'll be able to pay them if you need to file a claim.

4. Loans
Interest rates fluctuate over time. If you have one or more loans, you may want to see if you can get a better rate than what you currently have and if refinancing makes sense. Even a small drop in rates could make a big difference in how much interest you pay over the life of the loan.

In addition, if you have high-interest credit card debt, you may want to consider consolidating it into a personal loan if you can get a lower interest rate. Doing so could help you streamline your monthly payments and save you a bundle in interest charges.

5. Investment Accounts
Whether you want to save for retirement, help fund your kids' college education, or scrape together enough for the vacation property you've always dreamed of, consistently investing can help you achieve your goals. Review your investment goals to find out if you're on track to achieve them. If not, you may want to increase the amount you're contributing to your accounts or change the way your contributions are allocated.

If you don't already have your investments on autopilot, now's a great time to do it. Many companies will automatically withdraw money from your bank account and deposit it into your investment accounts each month. If you have a retirement plan through your employer, you may be able to have part of your paycheck automatically deposited into it each time you get paid.
Taking the time to review your finances on a regular basis could help set you up for financial success. When you have a solid understanding of your current financial situation you can create a plan that may help you weather life's ups and downs, and achieve your short- and long-term financial goals.