Financial Resolutions for the New Year
---
New Year's financial resolutions are popular, but they can also be overwhelming. Here's how to ring in the new year with a new outlook on personal finances.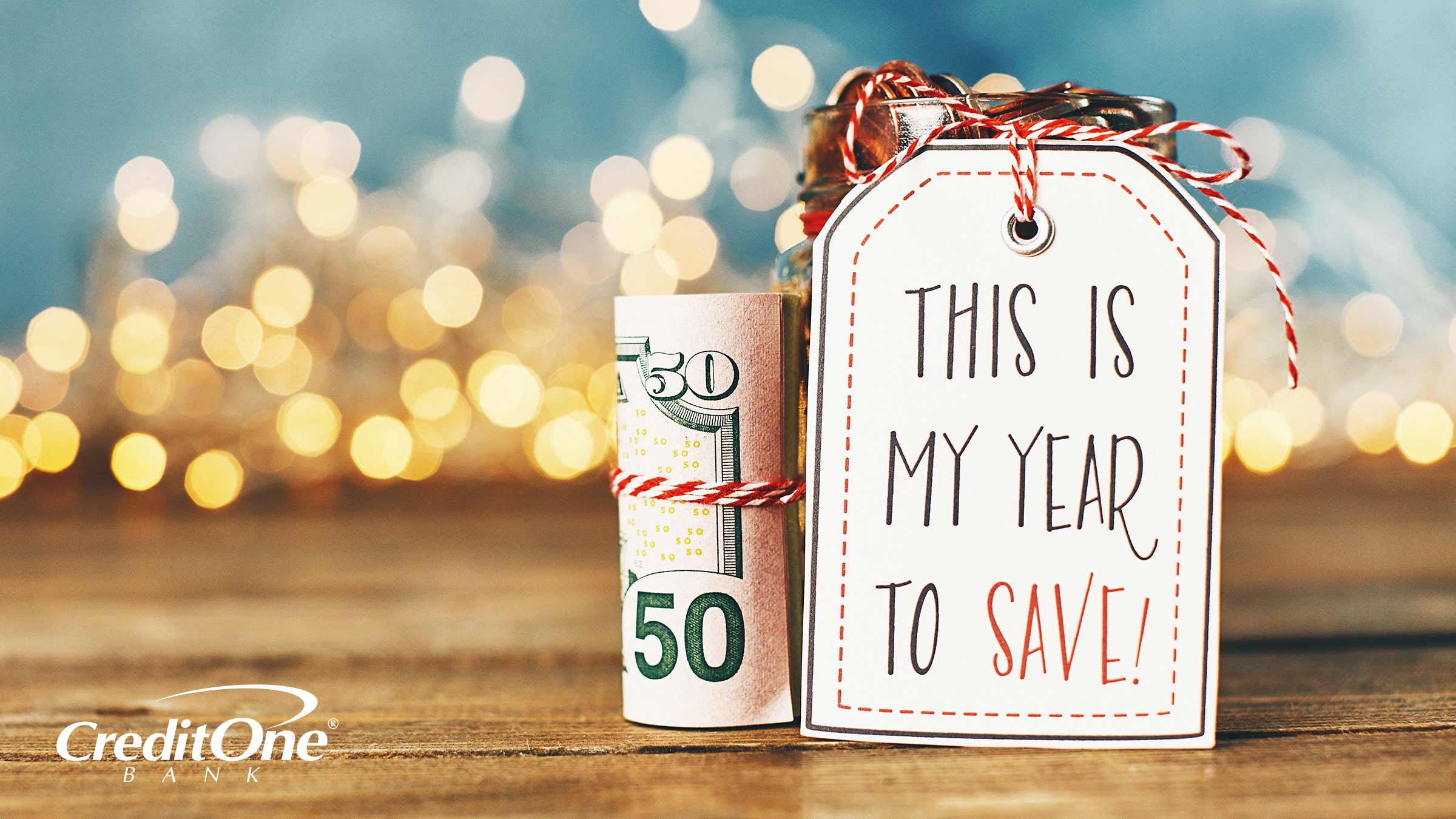 Optimism can be contagious, but it doesn't always seem to be that way when it comes to New Year's resolutions. Every year, hopeful Americans resolve to change their lives for the better, and yet many goals fall by the wayside within months, or even just weeks.
You could help turn this trend around by committing to one or more of the following resolutions. And doing so may also help you to improve your finances next year.
1. Use a Budgeting Tool
A budgeting tool helps keep your spending in check. Without a budget, it's tough to identify which expenditures or behaviors could be preventing you from achieving your financial goals.
Most budgets include two main factors in their calculation:
Total Household Income – The sum of income from all income sources being used by the household

This includes wages from all household members, rents, annuities, financial investments, or anything else that contributes to the income of the entire household

Total Household Expenses – The sum of fixed expenses plus variable expenses

Fixed Expenses – This means recurring expenses that stay the same each month, such as rent, mortgage, or car payments
Variable Expenses – These are expenses that fluctuate each month, such as utilities or groceries
Subtracting Total Household Expenses from Total Household Income will determine disposable income. Since there are two main factors that influence disposable income, you can increase it in two ways: by earning more income or by reducing expenses.
A variety of online and mobile budgeting tools are available to help manage your finances. Some allow you to link a bank account for real-time budget updates, while others require manual entries for income and expense adjustments. But you don't need advanced technology to stay on a budget. Low-tech options, like a spiral notebook and pencil, can also work as effective budgeting tools.
2. Establish an Emergency Fund
An emergency fund savings account containing three to six months of living expenses typically works for most people. But for households with only one primary income earner, those who work in industries where lay-offs are routine, or if your employment future is uncertain, an emergency fund consisting of nine months of living expenses could be necessary.
Regardless of how much money you put away, the purpose of the account is to cover your bills should an unforeseen emergency—such as losing a job or getting injured or sick—strike without warning.
Saving three to nine months of living expenses can be intimidating regardless of how much you earn. The amount you'll need to set aside each month to reach that goal depends on your financial situation. So try starting with a savings benchmark equal to one month of living expenses. Then, after you meet that goal, build upon it by continuing to make regular deposits until you reach your desired emergency fund balance.
3. Learn More About Personal Finance
Lasting change often begins with education. While you don't need a degree in accounting to create the financial life of your dreams, you do need to know how to manage your finances effectively. Make it a goal to learn more about personal finance by reading at least two financial management books and attending at least one investing class this year.
Select books and classes that focus on long-term financial planning so you can see how the financial decisions you make today could affect the future lifestyle you want to enjoy. And don't overlook financial podcasts. They can be an invaluable financial resource you can listen to while doing other tasks.
4. Increase Your Household Income
A temporary or permanent boost to your income can help you reduce debt faster and meet financial goals sooner. Working overtime or taking a part-time job are two ways to see an immediate increase in your income. So is creating a side hustle by turning a hobby into an income stream.
If your current job or career doesn't offer opportunities to earn more, it may be time to consider a job or career change. If your education level is preventing you from landing a better-paying job, then resolving to look into schooling or vocational training could be a move that pays off long-term.
5. Reduce Your Household Expenses
No matter how much income you bring in, it will go further if it's not being eaten up by unnecessary expenditures. Some living expenses are clearly necessary—housing, food, heat, electricity, etc.—but, let's face it, some you can probably live without. And some may be taking a bite out of your budget without you even realizing it.
Cutting out that morning latte is an example that's frequently cited, but there may be other less-obvious expenditures that could also be a drain. Things like too many content-streaming services. Do you really need three, or could you get by with one? Or a gym membership that's automatically charged to your credit card each month but never, ever gets used.
You may also be able to cut down on necessary expenses. Couponing or buying store-brand groceries over name brands, for example, could help lower your food expenditures. And if your thermostat is set in the high seventies all winter long, you're burning more than just fossil fuels—you're burning money.
6. Review Your Credit Reports Annually
Regardless of how much money you make and the strength of your personal references, potential lenders, landlords, employers, insurance companies, and other service providers may review your credit information. That credit check could affect loan approvals, employment opportunities, housing choices—even how much you pay for auto insurance.
So mark your calendar and plan on reviewing the contents of your credit reports at least once a year. Reporting errors do occur, and unless you're closely monitoring your credit, you may not learn about them until you're denied for credit or are offered an interest rate much higher than you were expecting. By law, you're entitled to a free copy of each of your three credit reports once a year. Just visit AnnualCreditReport.com to get yours.
Sticking to your New Year's resolutions can be tough. But it can also be rewarding. With a little diligence and careful monitoring of your progress, you'll hopefully be able to pat yourself on the back next December when you see a noticeable improvement in your finances.