New Year's Resolutions to Help Reduce Debt
---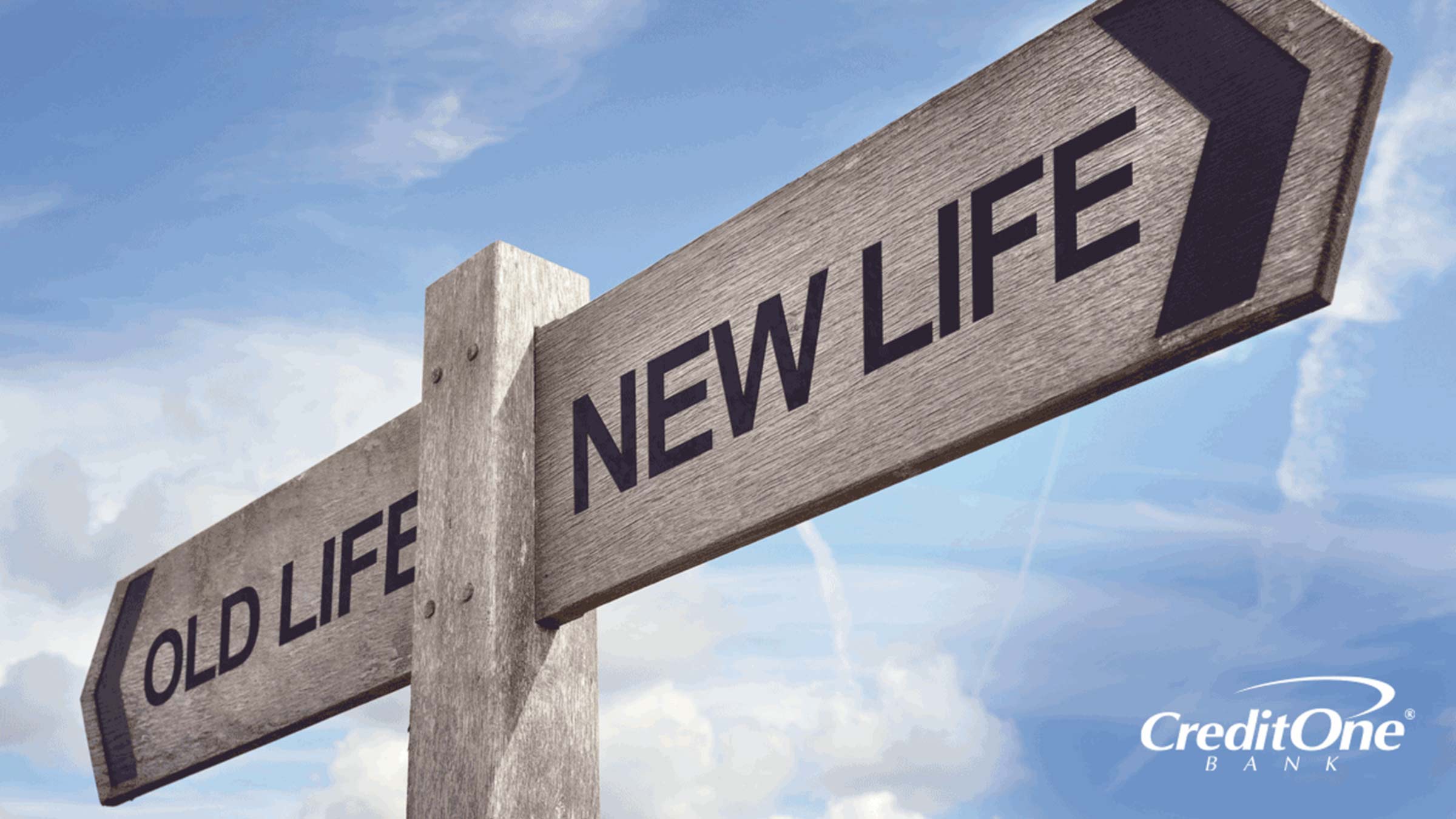 Every year, millions of Americans make lists of things they'd like to change in the upcoming new year. For many, topping the list is better money management. In fact, of those who made New Year's resolutions in 2019, more than half of them vowed to improve their finances.
As 2020 draws to a close, you may be thinking about what you want to do differently next year. If one of your priorities for 2021 is to pay down debt, here are seven resolutions that could help you achieve your goal.
#1: Resolve to Identify Your "Why"
Paying down debt can be a challenge. It requires consistency over a potentially long period of time, especially if you owe larger amounts. Before you create a plan to reduce your debt, consider why paying down your debt is important to you. Will it allow you to save for a down payment on a house? Help pay for your child's college education? Allow you to enjoy a financially secure retirement? Your reasons could help you to stay motivated and stick with your plan—even if you sometimes feel like giving up.
#2: Resolve to Be Honest with Yourself About How Much You Actually Owe
If you've never added up the balances on all of your accounts to come up with a total sum owed, it's time you did so. You may be pleasantly surprised by what you find, or you might be shocked to discover just how high the amount you owe actually is. Either way, you need to know how much owe so you can create a realistic plan to eliminate your debt. Denying your debt situation is not a plan and only serves to help keep you where you are or make matters worse.
#3: Resolve to Create a Budget—but Be Realistic
Many Americans set aggressive resolutions that fizzle out only a few weeks into January. You know the ones: work out seven days a week, never eat another piece of junk food, meditate every day. Then life gets in the way and some or all of those well-intentioned resolutions quickly go out the window.
If you're serious about paying down your debt, you'll need to cut back on non-essential spending and look for ways to reduce spending on essential items. But you need to be realistic. If your budget is too extreme, you likely won't stick with it for very long. If it's too lenient, it probably won't do much to help reduce your debt. And sticking to a realistic budget is critical for success.
Identify areas where you can cut back but leave room for a little fun, too. Instead of two or three content streaming services, maybe try getting by with just one. Or perhaps stop putting premium-grade gasoline into your car when your owner's manual specifies that it'll run fine on mid-grade.
Be specific about what you will and won't spend money on and how much you'll spend in each category (groceries, transportation, clothing, etc.). Consider using the envelope system for budgeting while you're paying off debt. This method helps ensure that, once you've spent your allocated money for a specific category, you don't buy any additional items falling into that category until a future budget period.
Once you've taken care of the essentials, you can then decide how much you'll allocate to debt payments each month and incorporate that amount into your budget.

#4: Resolve to Automate Your Payments
Automate as many debt payments as possible. It could save you time each month by eliminating sorting through bills, writing checks, driving to the mailbox, or transferring money between accounts. It also helps ensure that your bills get paid on time. Plus, if your money is automatically going toward paying down debt, you won't have the opportunity to spend those funds on other things that aren't helping your debt-reduction crusade.
#5: Resolve to Track Your Spending
Setting a budget is important, but if you don't keep track of the money you're spending, you could get to the end of the month and realize you've spent more than you planned. To help avoid overspending, track every purchase you make. It doesn't matter how you do it so long as you actually do it. You can write everything down on a piece of paper, use an app, or regularly monitor credit card and banking statements. Just make sure you know how much you've spent and how much you still have to spend to get you through the remainder of the month.
#6: Resolve Not to Neglect Your Emergency Fund
An emergency fund may not help you reduce existing debt, but it can be an important resource in helping prevent taking on additional debt. According to a January 2020 Bankrate survey, nearly 60% of Americans would not be able to cover an unplanned $1,000 expense. But, if you have an adequate emergency fund, you can use money from it to help cover the cost of an unforeseen expense and hopefully avoid taking on additional debt.
If you don't already have some savings for a rainy day, try to allocate at least a small amount of money each month to an emergency fund. You'll be glad you have it when you don't have to go deeper into debt to pay a medical bill or car repair you never planned for.
#7: Resolve to Celebrate Small Victories
Paying off debt is a marathon, not a sprint. Without a little something to look forward to once in a while, it can be tough to stick with your plan. So celebrate small wins by treating yourself to something you enjoy that won't break the bank. Go ahead and buy that $5 pint of ice cream that isn't typically part of your grocery budget. Celebrating your progress could help you stay motivated to reach your goal. And your debt-reduction journey doesn't have to be all drudgery and going without.
Reducing your debt won't happen overnight. It takes time, dedication, and patience. But it could be well worth it if reducing or eliminating your debt allows you to focus on other financial goals that contribute to creating the life you want to live.