How To Protect Your Credit Score During the Holidays
A Few Simple Steps Can Keep Your Holiday Season and Your Credit Score Joyous
---
The holiday season is a festive time. It can also be a time of additional stress on your credit. Read on to learn how to spend during the holidays and protect your credit score at the same time.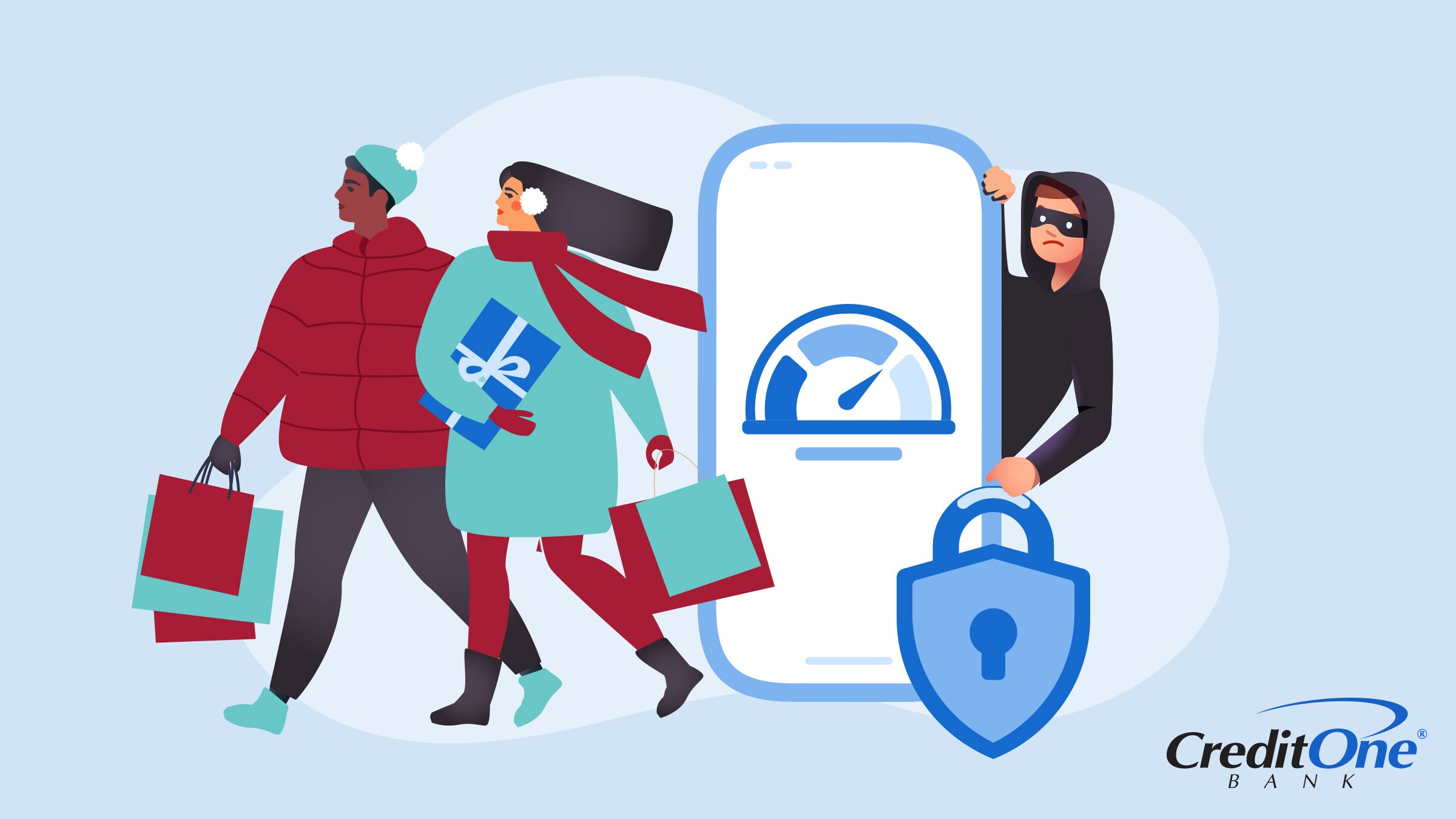 The holiday season is a time for family and friends … and gifts and food … and decorations … and celebrations … and traveling … and maybe even an occasional pumpkin-spiced item or two.
One thing you wouldn't normally associate with the holiday season? Your credit score. However, with an increase in expenses due to everything listed above (and more), you may find yourself leaning a little more on your credit card than you normally would the rest of the year. And, with that, there is a greater chance of impacting your credit score if you're not careful.
Luckily, there are some simple things you can do to protect your credit score from this flurry of holiday spending.
Avoid Opening New Credit Accounts
Maybe you want some additional credit so you can buy a few more gifts. Or maybe the clerk at the store has a very convincing pitch to open a store credit card account so you can take advantage of a discount on your purchase. Regardless of the reasoning, it's smart to avoid opening new credit card accounts during the hustle and bustle of the holidays.
There are several reasons why you should be smart when it comes to how many and when to open new credit card accounts, but a big one is because doing so may result in a hard inquiry—which can lower your score by typically 10 points or so—each time you apply for a card.
Think about the big picture when considering opening a new card rather than just the immediate gratification one may provide.
Keep Your Credit Utilization Ratio in a Healthy Range
Your credit utilization ratio (CUR) is the sum of your outstanding revolving credit balances divided by the sum of your revolving credit limits. In other words, it's a measurement of how much of your revolving credit you're using. Many experts recommend keeping your CUR below 30%, but an ideal CUR typically falls within the 1%-9% range.
When it comes to holiday spending, your CUR can be impacted by carrying too much balance. The more you owe on your credit cards in relation to your credit lines, the higher your CUR will be. And a high CUR could lower your credit score.
So, be careful with how much you charge when you're out shopping.
Pay On Time Every Time
Paying your bill on time (or even early) should be a habit you keep through the holiday season and beyond. Make it a resolution for the new year! Making timely payments is one of the most important things you can do to improve your credit score. Plus, by paying your balance on time, you can save money in interest charges and avoid any late fees.
Beware of Holiday-Related Scams
Whether it's via phishing, smishing, or some other type of scam, not all are feeling jolly and in the spirit of the holiday season. Unfortunately, with an increase in spending during the holiday season, there's also an increase in scams.
Being scammed, besides being a major headache to deal with, can also potentially harm your credit score. If identity thieves get your personal information, they can open new accounts in your name and rack up debt—both of which can send your score in the wrong direction.
Luckily, there are some things you can do to spot and avoid these scams. A few of those tips include:
Protecting your personal information
Practicing good cybersecurity (e.g., don't click on suspicious links or attachments)
Knowing who you're buying from—if you're shopping online, make sure the website has "https" in the web address
While it's unfortunate that there are some Scrooges out there who would even consider scamming another person out of their hard-earned money, it is a reality that we all have to deal with. But, by knowing what to look for and how to avoid the different types of scams, you can keep yourself safe this holiday season and beyond.
Monitor Your Credit Report
They say knowledge is power. And that applies to knowing what's in your credit report. Your credit score is derived from the information in your report so, naturally, it's important to ensure that the information is 100% correct.
Thankfully, the Fair Credit Reporting Act requires each credit reporting agency—Equifax, Experian, and TransUnion— to provide you with a free copy of your credit report, at your request, once every 12 months. So you can make it a yearly habit to verify all is correct on your report—perhaps during the holiday season.
By visiting AnnualCreditReport.com, you can get your report and identify any factors that may be hurting your credit score, such as errors or potential fraud.
Stick to a Budget
You can file this one under the "great idea at all times" category, but following a budget could prove especially effective in times of increased spending, such as the holidays.
Sticking to a budget during the holidays will help you save money by keeping you from overspending on gifts, decorations, and pumpkin-spiced everything. It can also protect your credit score by hopefully keeping you from bogging down your card with expenses beyond your means. And don't forget that CUR! As mentioned above, the more you owe on your credit cards in relation to your credit lines, the higher your CUR will be—and a high CUR could lower your credit score.
Need some budget system ideas? Consider the Envelope Budget, the 50/30/20 Budget, or the Zero-Based Budget.
Have a Payment Plan
So, you have your budget and you've made your holiday purchases. Now it's time to pay your bill.
Paying off debt helps you save money by avoiding interest while also allowing you to take one of the most important steps to improve your credit score.
To help pay your debt, you may want to consider one of the following wintry-named payment plans:
With the snowball method, you pay off your smallest debt first while making the minimum payments on your other debts, and, when that debt is paid off, you move on to the next smallest and repeat the process until all your debts are paid off.
With the avalanche method, you pay off debts based on the interest rate. You make the minimum payments on all your debts, except the one with the highest rate—which you put as much as possible toward paying off as quickly as you can. When it's paid in full, move on to the debt with the next highest interest rate and repeat until you're debt-free.
Both methods can be effective, so it all depends on which one fits your financial situation the best.
The holidays are a joyous time of the year. They can also be one of the costliest times, possibly leading to heavier credit card use. But that doesn't mean your credit score has to suffer. If you spend wisely, have a plan, and look out for scams, you can celebrate the holidays and head into the new year with your credit score in good shape … perhaps even higher than it was before.