Preventing Credit Card Fraud
---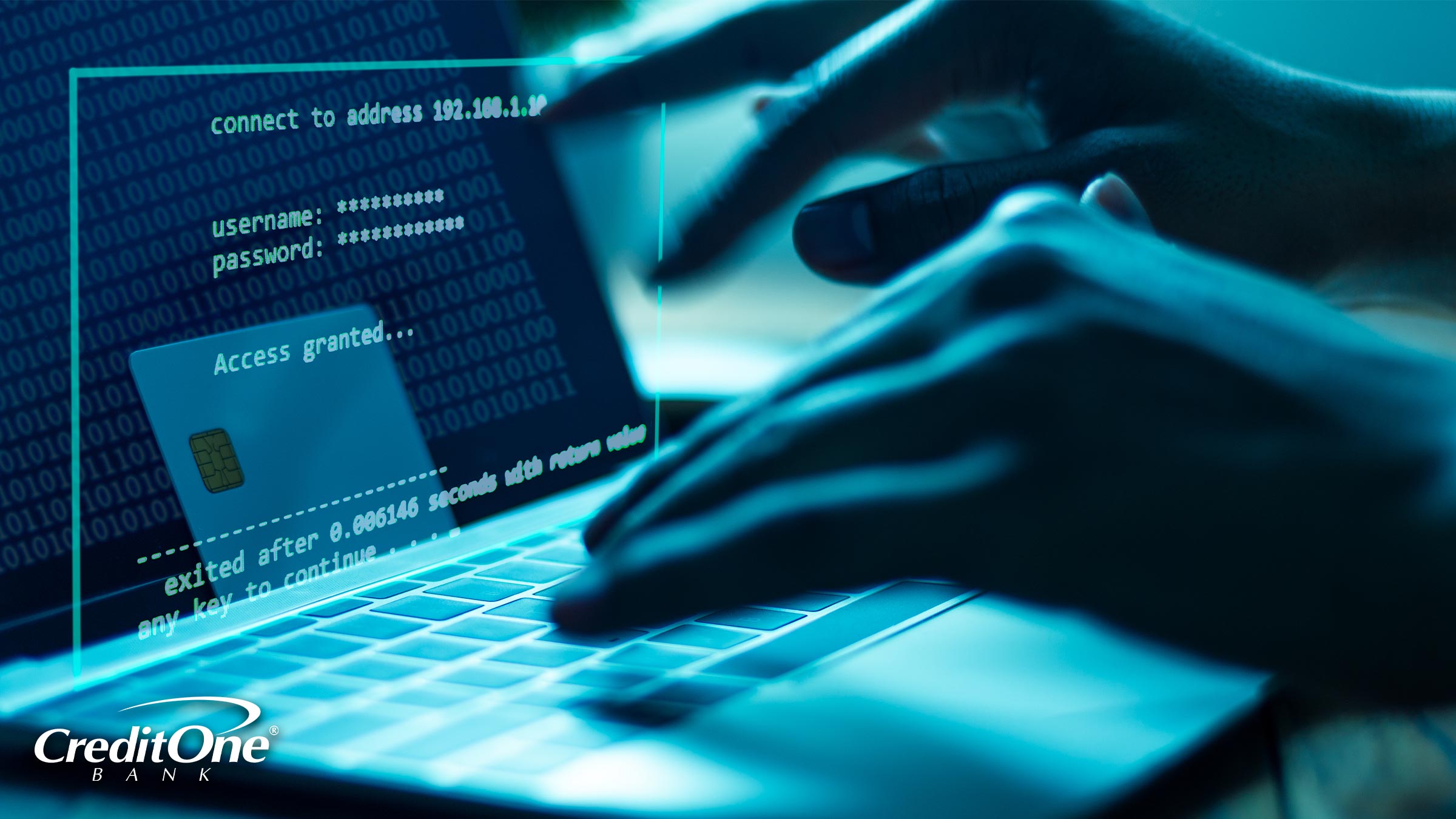 Do you get emails from addresses that you don't recognize? How about text messages from unfamiliar phone numbers? These are common phishing tactics made by fraudsters trying to get your credit card information.
In 2020 alone, there were 393, 207 cases of reported credit card fraud in the U.S., up nearly 45 percent from reported cases in 2019. If you've ever experienced fishy messages, these tips can help you protect yourself and your credit card information.
1. Be on the Lookout for Phishing & Spoofing Scams
Phishing and spoofing email schemes take many forms—like health care fraud, romance scams, or bogus business opportunities—and all are designed to trick you into divulging your credit card information or downloading malware that can mine sensitive information.
Never click on an embedded email or text link and be careful of what you download onto your device. Check any URLs for slight variations from legitimate company URLs, and look for typos and poor grammar, both of which are red flags because reputable companies typically use professional writers and proof their communications. If in doubt, contact the sender or caller first, using contact information from the company's website, not the contact information supplied in a suspected text, email, or phone call.   
2. Exercise Caution on Social Media
Social media has become a favorite hunting ground for scammers and fraudsters, namely because it's a low-cost way to reach billions of people. According to the Federal Trade Commission, one-fourth of all fraud losses in 2021 were social media related, resulting in a staggering $770 million lost by consumers. 
To help reduce your chances of being scammed on social media, limit who can see your posts, opt out of targeted advertising, be wary of anyone in a hurry to start an online friendship or relationship, and verify any unusual messages.
3. Don't Communicate Sensitive Account Information Over the Phone or by Email
If you're contacted out of the blue and asked for credit card account information, be suspicious. Most reputable sources don't do this. Instead, they'll typically ask you to contact them. Even if you're given a callback phone number, go to the company's website to verify that the number is legitimate. And don't reply to an unsolicited email (or text) requesting your account information.
4. Set Up Account Alerts
Enroll in customizable account alerts with your credit card issuer to get notifications of any unusual account activity. For example, if you rarely make purchases over $100 with your credit card, you can opt to receive a text message, email, or push notification for purchases over $100.
5. Review Your Credit Card Statement Each Month
Take the time to go through your monthly credit card statement and verify each line-item purchase and transaction. If a charge doesn't look familiar, research it to make sure it was made by you or an authorized user on the account. If it wasn't, contact your credit card issuer immediately.
6. Get Your Free Credit Reports Annually
Go through all three of your consumer credit reports—Experian®, Equifax®, and TransUnion®—at least once a year. By federal law, you're entitled to one free copy of each of your credit reports per year, which you can obtain by visiting AnnualCreditReport.com. If you see any new accounts that you didn't open, it could be an indication of fraudulent activity. You'll want to contact the credit bureaus to dispute that information. You should also consider implementing a credit freeze.    
7. Shred Printed Credit Card Statements
Dumpster diving (going through your trash) is a low-tech but highly effective way for thieves to steal credit card and other personal information. To foil dumpster divers, invest in a shredder to shred your credit card statements, documents with sensitive information, and even expired credit cards.
8. Go Paperless
Opting to receive credit card statements electronically prevents thieves from stealing statements from your trash or mailbox. Viewing electronic statements online typically requires a login identity and a password. Plus, reputable credit card issuers have policies and protections in place to guard your sensitive information, so going paperless is typically more secure than receiving paper statements.
9. Don't Conduct Credit Card Business Over Public Wi-Fi
While you're at your favorite coffee shop, entering your credit card number to buy something from an online retailer, an identity thief may be busy intercepting that information only a couple of tables away. Make sure that any Wi-Fi connection you use is secure. Even better, install VPN software on your computer or mobile device to create a virtual private network that encrypts your sensitive information.
10. Check for Skimmers
Skimmers are illegally installed electronic devices that capture or record credit card data. They're installed over or on legitimate point-of-sale terminals, fuel pumps, and ATMs. To minimize the chances of being skimmed, cover the keypad of an ATM with your hand while you enter your PIN. Or use a fuel pump that's located closer to the station entrance, as pumps that can be easily seen by station employees are less likely to be compromised.   
11. Don't Store Credit Card Information Online
It may be convenient to store your credit card information with your favorite online retailer, so you don't have to re-enter it with every purchase, but that makes your information more susceptible to being compromised. When you shop online, use a strong password and change your passwords regularly.
12. Use a Credit Card Mobile App
When conducting business with your credit card issuer—paying bills, checking statements, etc.—consider downloading and using their mobile app rather than going through their website. Most smartphones have built-in security features that address lessons learned from computer desktop vulnerabilities, and many credit card mobile apps use multi-factor authentication to help increase security.
Credit card fraud isn't going away anytime soon. By being vigilant and diligent, you may be able to avoid it and prevent yourself from becoming just another statistic.