Credit Checks for Employment
---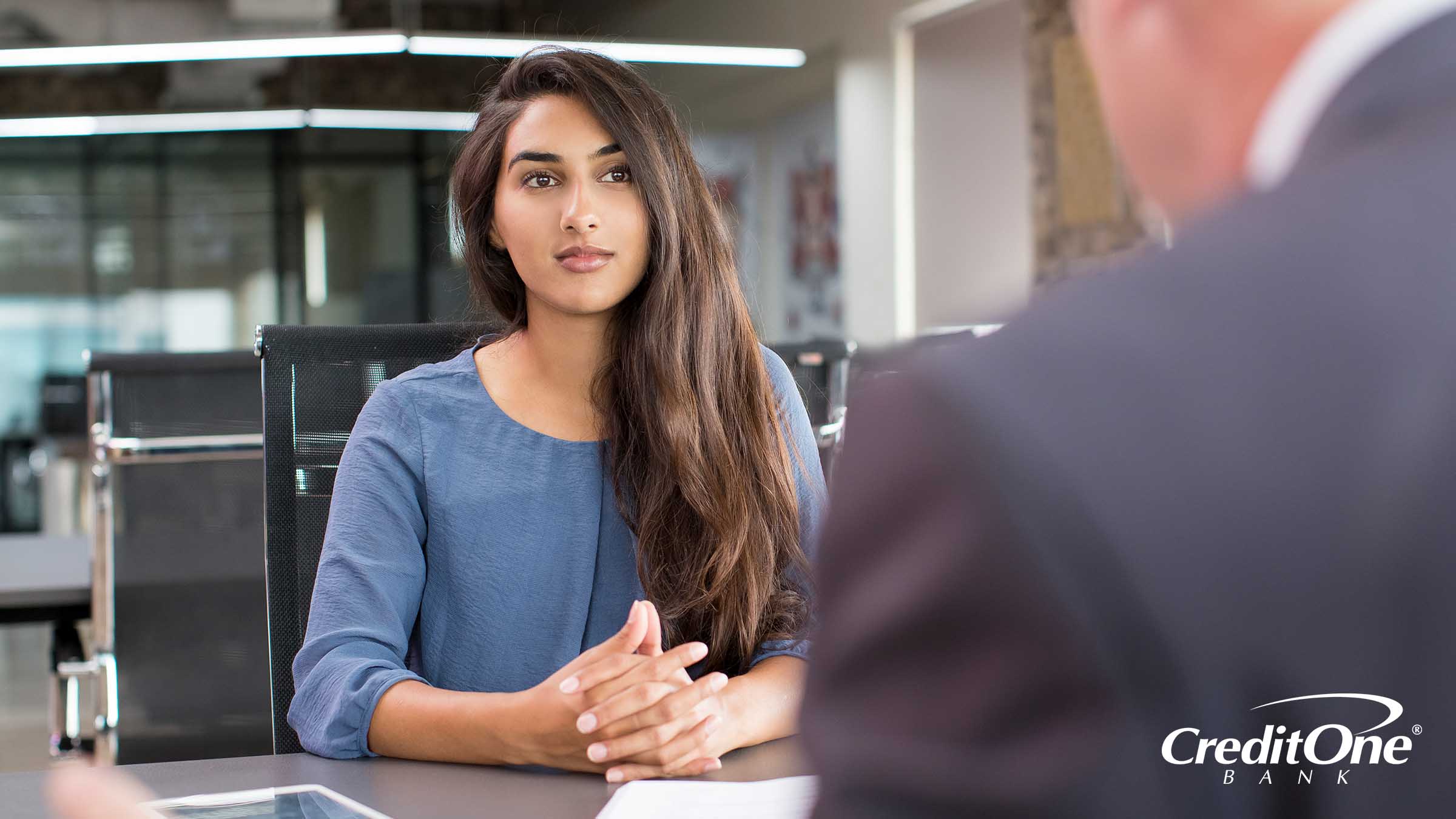 Did "get a better job" make it onto this year's resolution list? If so, you may want to consider the state of your credit before rushing off to that first interview.
"What does my credit have to do with how good of an employee I'd make?" you ask.
To many employers—at least the 29% of them that do credit checks, according to a Careerbuilder survey—the answer is quite a bit. These employers see a correlation between how responsible you are at managing your credit with how adept you might be at handling your duties as a member of their workforce.
Who Can Look?
You don't need to worry about walking into an interview cold and, without any prior knowledge, a potential employer having your credit report there in front of them. In order for an employer to check your credit report, they must first notify you in writing and get written authorization from you. It also depends on where you live as to what a potential employer can actually do with your credit report. There are currently 11 states that restrict an employer's ability to use credit report information in making employment decisions.
What They See
The credit reports employers see are not the same reports lenders pull. They are modified versions of your full credit report that omit any information that could potentially be used to discriminate against you and/or violate equal employment regulations. Information such as your marital status and your birthdate. Employer credit reports also don't disclose account numbers, which could potentially be used to commit fraud.
The credit reports employers see do, however, contain other personal information, such as your Social Security number, your address, your employment history, public records information, and your borrowing history. They also see many of the same things lenders see and consider important, including payment history, balances owed, credit limits, and the age of your accounts.

This information is considered relevant by employers because it helps them assess how well you're doing at managing your credit. It also alerts them to any potential red flags they may want to avoid in an employee.

For example, too many late payments on your credit report could be interpreted as an indicator that you lack organizational skills or don't take deadlines seriously. Or too much debt and/or too many recent applications for new credit may indicate that you're experiencing financial difficulties, which could make an employer hesitate to hire you because of concerns you may be more likely to commit theft or fraud in the workplace than another candidate who's more financially stable.
No Scores
Many people mistakenly believe potential employers also have the right to view your credit score. This is definitively untrue. Let me reiterate: Potential employers CANNOT see your credit score.
That said, it's not much of a leap for an employer to deduce that your credit score probably isn't great if your credit report is riddled with derogatory information like late payments, accounts in collections, or bankruptcies.

Another misconception is that, when an employer pulls your credit report, it lowers your credit score. This is also not true. The act of an employer requesting an employment-check credit report will not affect your credit score, negatively or positively. It is considered a soft inquiry, which does not change your credit score.
Make Like a Scout and "Be Prepared"
The best way to keep any derogatory information contained in your credit reports from derailing your chances of landing a job is to avoid the element of surprise. You don't want a potential employer knowing more about the state of your credit than you do.
Before you start the interview process, get copies of your credit reports and familiarize yourself with what's in them. By federal law, you're entitled to a free copy of your credit report from each of the three major credit reporting agencies—Experian®, Equifax®, and TransUnion®—every year. To get yours, visit AnnualCreditReport.com.
Once you get your credit reports, meticulously go through each one, looking for any errors or inaccuracies that contribute toward painting an unflattering picture of your credit behavior. Things such as suspected fraudulent activity, accounts you don't recall opening, and past-due payments you don't recall missing or making late.
If you identify anything that looks incorrect, you're going to want to contact the credit reporting agencies to initiate the dispute process. There's information on each of their websites on how to do this.
This infographic by Credit One Bank also offers some valuable tips.
If all of the derogatory information in your credit reports is accurate, your best course of action is to be proactive in the interview process. Before you authorize a potential employer to run a credit check on you, let them know what they can expect to see, and then do your best to explain it. For example, if you were laid off and went through a financial hardship that adversely affected your credit, let your interviewers know what was (or still is) going on in your life.

If you can put a positive spin on your negative information—say, you worked hard to turn things around—then do so. But be honest with your interviewers and yourself. Life happens, and most of us have been through downturns or tough times. Your potential employer may be willing to overlook any rough patches, but your chances of getting hired if you get caught in an exaggeration or outright lie are slim to none.
Fair or not, how you manage your credit today could affect your employment options tomorrow. With that in mind, do your best to consistently make payments on time, keep your debt under control, and generally stay on top of your credit. Doing so could contribute toward making your dream job a reality.